When you think of Charlottesville, romantic getaway might not be the first thing to spring to mind. A city steeped in American history and rich in cultural sights might come to mind, and to be honest, you wouldn't be far off from the truth, and they are certainly reasons to visit Charlottesville—but it's also much more than that. We'd love to show you why a Charlottesville weekend getaway and exploring its surrounding area make for a perfectly romantic getaway in Virginia.
Plan a Charlottesville getaway for a romantic outdoor adventure
For some couples, nothing says love like adrenaline, hiking, and exploration. If that's the case for you and your loved one, luxury camping near Charlottesville might just be your ideal romantic escape. Depending on where you stay, you'll have your pick in outdoor adventure. If trails and hiking are your thing, you'll love Rivanna Trail and the nearby Appalachian Trail with hundreds of miles to explore. Swimming, kayaking, and rafting are great options in the summer, and if you visit in winter, there's no shortage of skiing and tubing opportunities.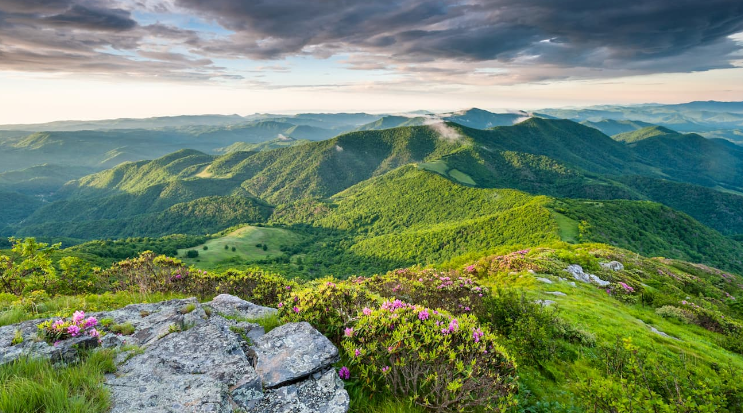 If you love the outdoors, you'll love a Charlottesville getaway as much as the accommodations we offer, which happen to be some of the best and most romantic places to stay in Charlottesville, VA.
Tree House Suite at Eco-Friendly Glamping Retreat near Charlottesville, Virginia
Soak in the arts
Believe it or not, though small in size, Charlottesville boasts a thriving art scene and is home to the start of many new artists' careers. Depending on what time of year you go, you'll be able to visit one of its numerous museums or galleries, attend a big concert or intimate show, or even go to the Virginia Film Festival or Virginia Festival of the Book. The venues and options are vast, making Charlottesville an ideal destination for the creative couple at heart.
After a day of slowly taking in art galleries, slow meals, and inspiring moments, we're certain our selection of unique glamping accommodations near Charlottesville will be the perfect addition to your romantic weekend away.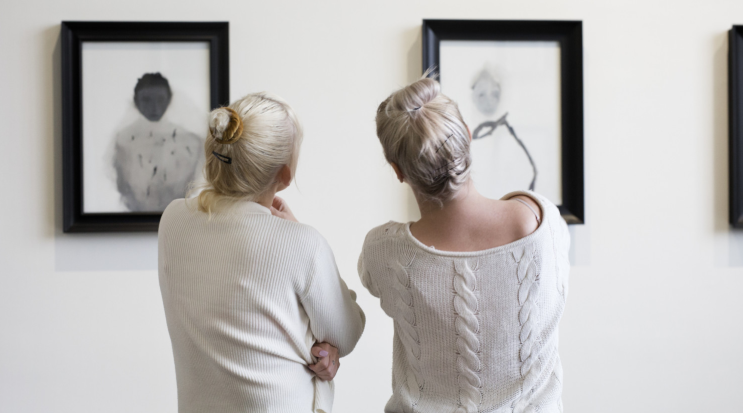 Deluxe Glamping Cabins at River Farm in Virginia
Grab a glass of wine
Nothing says romantic weekend away for two like a glass (or bottle!) of wine, and Charlottesville getaways are the perfect opportunity to indulge. In fact, the wines from the Monitcello American Viticultural Area are deemed some of the best in the nation. True connoisseurs will note subtle distinctions in the area's best wines—differences linked to Virginia's varying typography and altitude.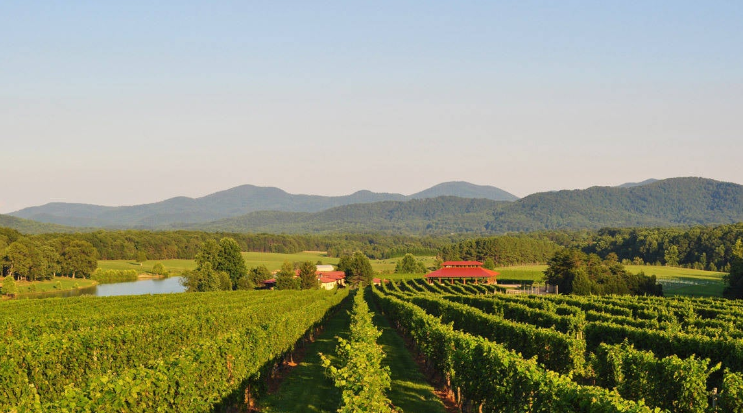 Whether you bring a few bottles to your accommodation for a weekend tucked away from everyone else or book you and your partner winery tours for the weekend, you won't regret booking romantic getaways in  Charlottesville, VA, nor staying in one of these incredible accommodations.
Secluded Wooden Cabins Nestled in the Trees near Blue Ridge Parkway
For more information on VA vacation destinations, have a look at our Virginia Getaways page!