Ready for the best Thanksgiving vacation 2022 can deliver? Thanksgiving has long been a holiday of excess: extravagant meals, uncontrollable spending on Black Friday, and hugely expensive activities; however, it doesn't have to be that way. The first Thanksgiving, nearly 400 years ago, was a celebration of a good corn harvest by the Pilgrims, to which the Native Americans were invited and brought deer meat to add to the three-day feast.
Modern Thanksgiving could definitely learn a thing or two from this tradition. Perhaps the best way to do this is to plan an escape from modern existence and return to a simpler time. We, at Glamping Hub, feel that the best way to do this is to camp amongst idyllic natural surroundings with good friends and good food. Check out some of our suggestions for a glamping and camping Thanksgiving celebration!
Mojave Desert, California: A Joshua Tree National Park  camping Thanksgiving getaway
When it comes to camping, Thanksgiving, and national parks, California should be one of the first places on your list. The Mojave Desert is a large desert that stretches across California and southern Nevada and is the driest in North America. Visitors can enjoy a Joshua Tree National Park Thanksgiving trip, named for the ubiquitous Joshua trees in the park, and consists of striking rock formations and arid desert landscapes. It includes the Barker Dam, which holds a picturesque expanse of crystal-clear water and offers a number of excellent hiking trails in California, perfect for anyone staying in one of these incredible Joshua Tree rentals.
There is easy access to Indio in the Coachella Valley, the "City of Festivals." The town has year-round temperate weather and has been described as a golfer's paradise. Slightly further afield is the Golden State's cultural capital, the city of Los Angeles.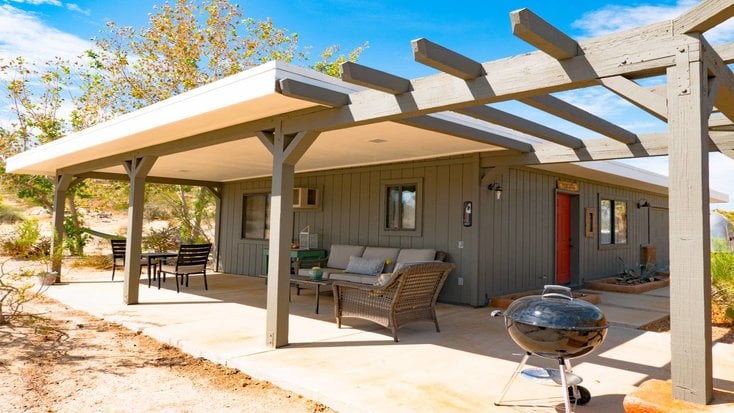 Best places to camp in Daniel Boone National Forest: Spend your next Thanksgiving celebrations in Kentucky
The Bluegrass State is a great destination for outdoorsmen, and with cabins in Kentucky like these, it's easy to see why. When it comes to the Daniel Boone National Forest, camping is the best way to make the most of this stunning part of Kentucky. Camping in the Daniel Boone National Forest is idyllic as it is the only National Forest entirely within Kentucky, and it offers visitors a wide range of activities, including boating, hiking, fishing, and hunting. There is a Skylift aerial tram that can take visitors up to the Natural Bridge, an iconic rock formation of the park.
The Red River Gorge area is one of the best Daniel Boone National Forest campsite options, as well as offering the best hikes in Daniel Boone National Forest, through caves, arches, and waterfalls. It is also easy to access the city of Lexington, known by some as the "Horse Capital of the World." Attractions include horse racing at the famous Keeneland Racecourse, the Kentucky Horse Park, and the International Museum of the Horse. All of these will be great spots to visit during one of the best Thanksgiving vacations you've ever had!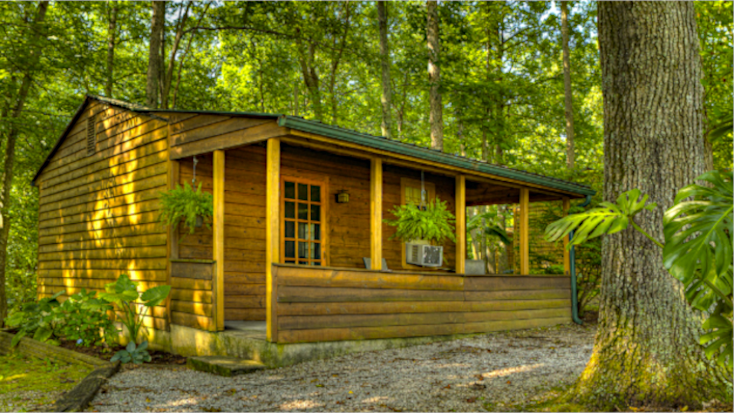 Discover national park camping in Colorado for this Thanksgiving Weekend 2022: visit Arapaho and Roosevelt National Forests 
The Arapaho and Roosevelt National Forests spread out west of Denver and merge with several other national parks, including the White River National Forest and the Rocky Mountain National Park. Thanksgiving camping in a place as stunning as these would be a truly memorable getaway for your next Thanksgiving weekend getaways. They are excellent for a wide range of recreational activities, including hiking, hunting, fishing, boating, and wildlife viewing.
There are also several nearby Colorado ski resorts, including Breckenridge, Vail, and Winter Park, which offer skiing, snowboarding, tubing, snowmobiling, and snowshoeing. Thanksgiving in the city of Denver is a medley of fun free events, performing arts, live music, and plenty of family-friendly activities.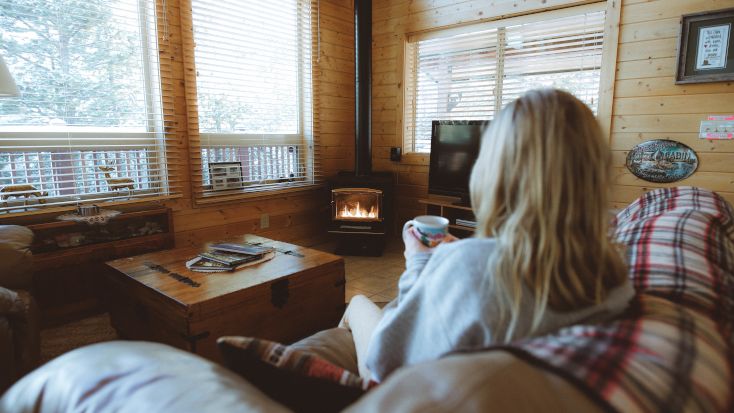 Best places to visit during Thanksgiving in USA: Explore Tahuya State Forest in Washington in 2022 
Located only around an hour outside of Seattle, Tahuya State Forest is a picturesque, working woodland in the Pacific Northwest and one of the very best places to visit during Thanksgiving in USA. The area allows for a wide range of recreational activities, including ATV driving, horseback riding from the Tahuya Horse Camp, hiking, and mountain biking.
Seattle is an excellent place to celebrate Thanksgiving. Revelers can enjoy watching the Macy's Parade, witness the lighting of the city's Christmas tree, and splurge on the Black Friday sales.
Glampers are highly encouraged to visit the Chihuly Garden and Glass Gallery for their Thanksgiving walk. This exhibition focuses on artist Dale Chihuly and boasts eight interior galleries, a verdant outdoor garden, and a central glasshouse. Book this fantastic glamping rental on the Pacific West Coast a Thanksgiving with a difference!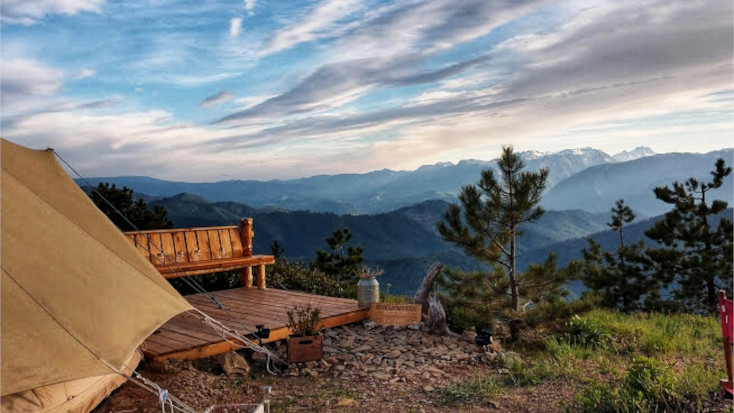 Thanksgiving getaways for families: visit the White Mountains for New Hampshire vacations 
The White Mountains National Park presents itself as another contender for the best Thanksgiving vacations in the U.S. and is undoubtedly the most beautiful part of New Hampshire—and quite possibly New England! Visitors can ascend right to the top of Mount Washington, the park's highest peak, using either the auto road or the cog railway.
Franconia Notch State Park often features amongst the top state parks in America, and it offers very accessible hiking, as well as beautiful fall colors. There is also a children's theme park in Jefferson called Santa's Village near some of the top cabin rentals in the area.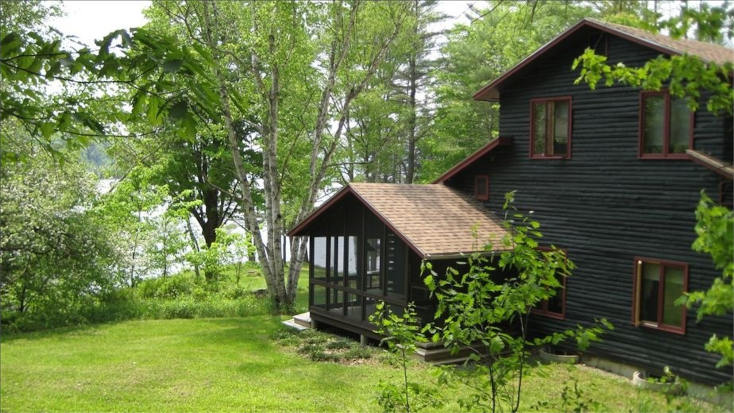 Those looking for a more cultural experience will be able to visit Manchester, which contains the famous Currier Museum of Art and the Palace Theater. The best thanksgiving getaways 2022 can bring are right here!
---
Hungry for more luxury camping ideas? Check out our website and blog.