We can only say good things about the Golden State. If you're looking for a beach vacation, the west coast is the place to be! The list of best beaches in California is endless making your California getaway a sure hit! It's a state with many different natural delights. With the Sierra Nevada Mountains to the east and pristine beaches to the west, you can enjoy the best of both worlds. The West Coast beaches in California are world-renowned! We've got a list of some of our top picks for amazing beaches to visit during your time here in this great state!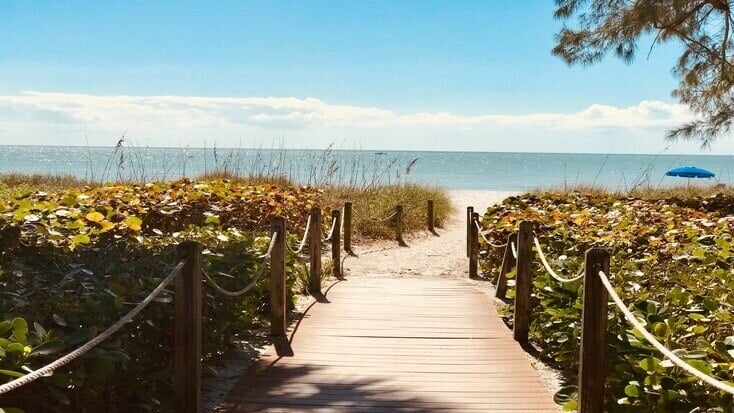 Pfeiffer Beach; one of the best beaches in California on the West Coast
Pfeiffer Beach is our first pick. The famous Keyhole Arch rock formation is a great place to catch a glimpse of the waves. It's fantastic for a seaside walk to see the many different rocky coastal features up and down the area. It's slightly less accessible than many other beaches making it a quiet and relaxing beach escape. Another local favorite is Big Sur. Getaways here are bound to be memorable.
Of course, Venice Beach is probably one of the most famous California seaside spots because of its iconic boardwalks. Many sports are played here, from handball to skateboarding making it a fun place to hang out. Southern California should definitely be on your list of the best California beaches to visit.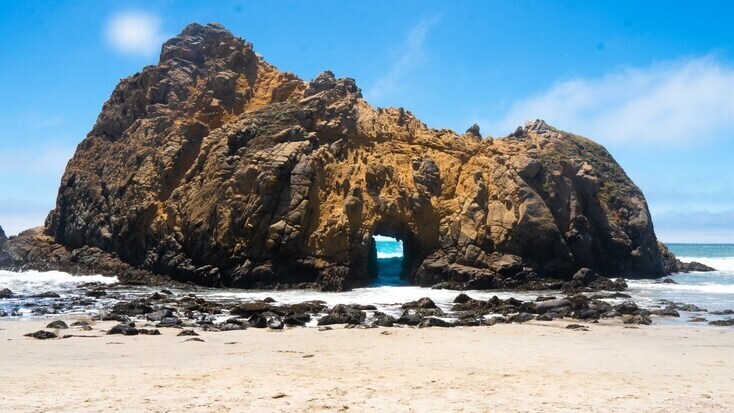 CA beach camping is right here at Baker Beach and with other places to visit in Northern California
Another of the best beaches in California is Baker Beach. Famous for its views of the Golden Gate Bridge near San Francisco, it's a truly iconic spot. This is, however, one of the most understandably popular areas, so make sure that you plan ahead. Another consideration is that the northern part of the beach is clothing optional, and therefore not family-friendly.
Alternatively, Carmel Beach is another favorite NorCal destination worth considering. There are many miles of white sand to enjoy, so this beach is a little more relaxing. Accessible from the town of Carmel-by-the-Sea, it's a great place to start your journey. The views of the surrounding coves, lined with deep green trees and overlooked by the distant mountains are quite spectacular. This is a true contender for one of the best beaches in California.
More California seaside getaways close to the best things to do near San Diego at Torrey Pines State Beach
For our final recommendation, we would like to point you to Torrey Pines State Beach, it's a great place to enjoy the best things to do near San Diego· Here you can enjoy some of the best surfing for a fun California getaway when you make the journey here, so grab your surfboard and come on down. Due to the wetlands here, it's also a great candidate for birdwatching as you can see the aerial predators hunting around for their next meal amongst the boggy sand. The surrounding area is also very pleasant to the eye, with golden cliffs sitting at the base of one of the best beaches in California. So take your pick of the best options and enjoy your time here during your next getaway!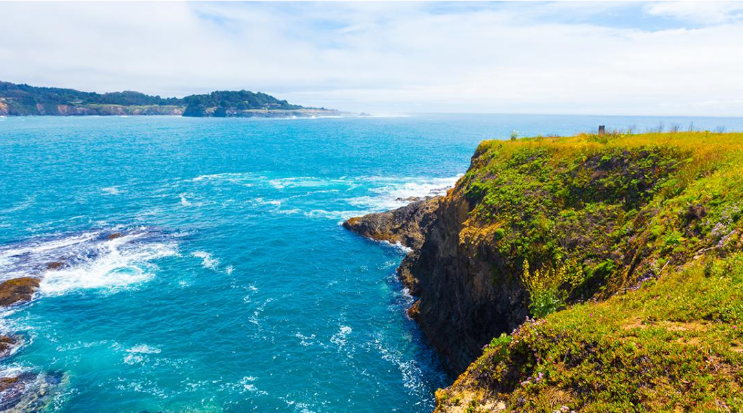 Choose your own CA beaches to visit or discover our favorite California getaways this year!