Editor's note: Each month, we like to introduce one of our wonderful Glamping Hub hosts and ask what inspired them to create a glamping site. This month, we're showcasing Glamping Hub's Hosts of the Month for July 2023, José Antonio & Leticia. This hosting couple started with the idea of creating a magical space for guests to disconnect and relax in nature. Their luxury yurts in Extremadura, Spain, have since won several awards for innovation and sustainability.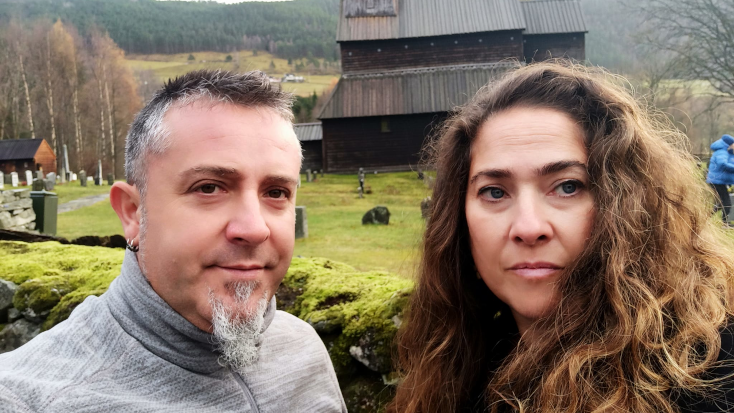 Host of the Month, July 2023, tells us a bit about themselves
I decided to exchange city life for country life. I am originally from Madrid but I came to live in the Jertre Valley in the province of Cáceres, Spain. The area is famous for its blossoming cherry trees in spring and together with my partner, we created a special place. One-of-a-kind, unique accommodation in Extremadura, which has won several awards for innovation and sustainability…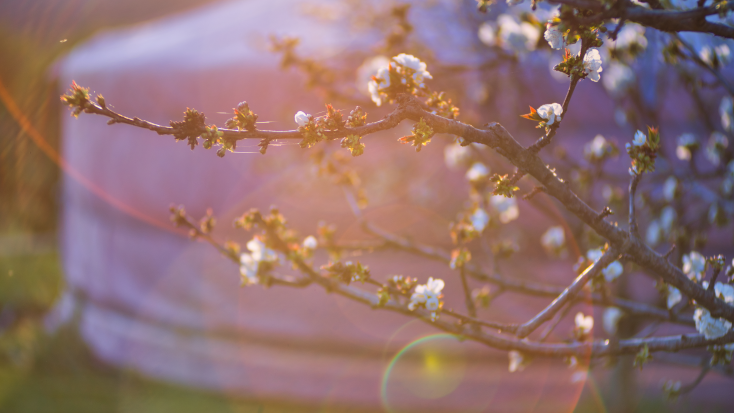 Discover what attracted our Host of the Month for July 2023, to owning a glamping property
It was important for us to create a magical place, where our guests can come to disconnect from their daily lives and leave feeling refreshed.
Every glamping site has a special story, could you tell us about yours?
When the opportunity came to leave the hustle and bustle of city life behind and embrace the peace of the countryside, I grabbed it. Coming to live in the Jertre Valley with Leticia inspired us to create a garden of delights for our guests. We are both passionate about innovation and sustainability. Therefore we have designed our unique accommodation, nestled in the Sierra de Gredos, around this idea.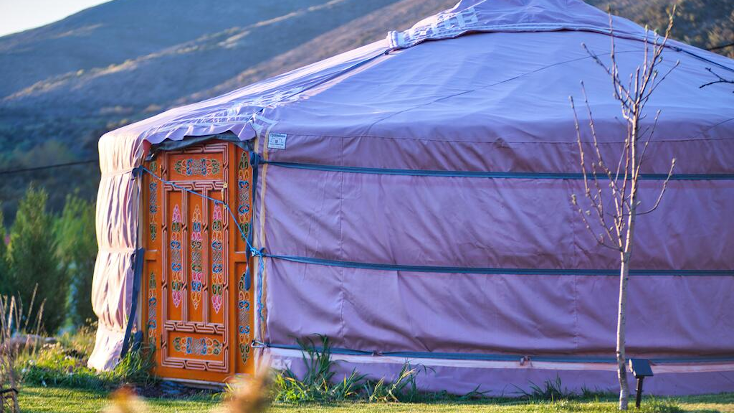 Host of the Month for July 2023 tells us about their first time hosting.
We were a bit nervous and very emotional. It was wonderful to see our dream become a reality!
Can you tell us about your most memorable guest experience to date?
We are fortunate to have had several memorable guests. Some that come to mind are an 80-year-old couple who came to celebrate their 40-year anniversary! They looked like two young people in love. They enjoyed their stay a lot! Another couple prepared a super special surprise. A proposal, down on one knee! It was wonderful to share such a special moment.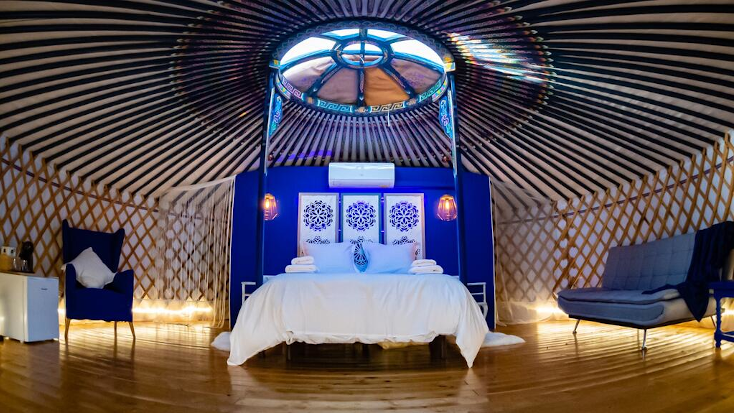 If you could have anybody stay at your accommodation, who would it be and why?
Keanu Reeves, I think he is a wonderful person. Or Leonardo DiCaprio, we think his work as an environmentalist is very important.
Our Host of the Month for July 2023 loves to travel! Find out where they want to go next
So many places, we love to travel. Norway, Iceland, and Finland. Of course, Costa Rica and Spain!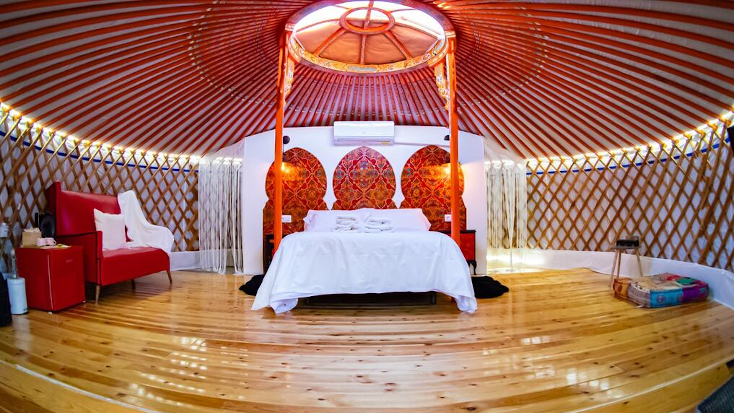 What are some of the challenges you face and what have you learned since opening?
In our area, we found the biggest challenge was administrative. The administration and permissions to be able to open accommodation of this kind can be complicated, but well worth the effort.
Here's what our Host of the Month for July 2023 loves most about running a glamping site.
To see people really relax. They are completely different when they leave, you can see how refreshed they feel. We also love looking through the guest book and reading the beautiful messages they leave us about our eco-friendly yurt.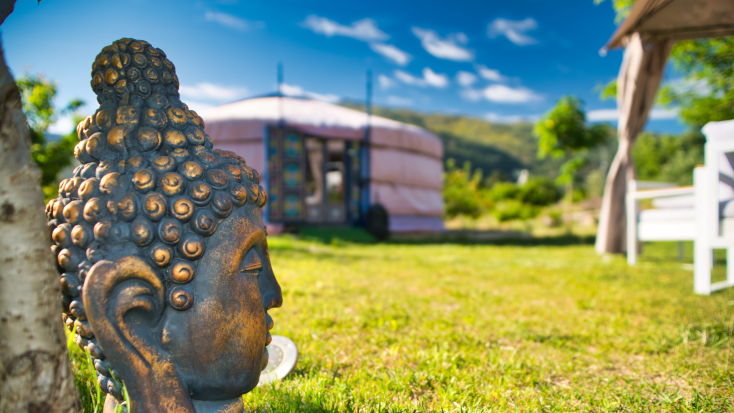 Some advice from our Host of the Month for July 2023, for anyone looking to start or improve their glamping business.
Focus on making your dream a reality. A glamping owner is not looking only for a business, but most importantly to realize a dream.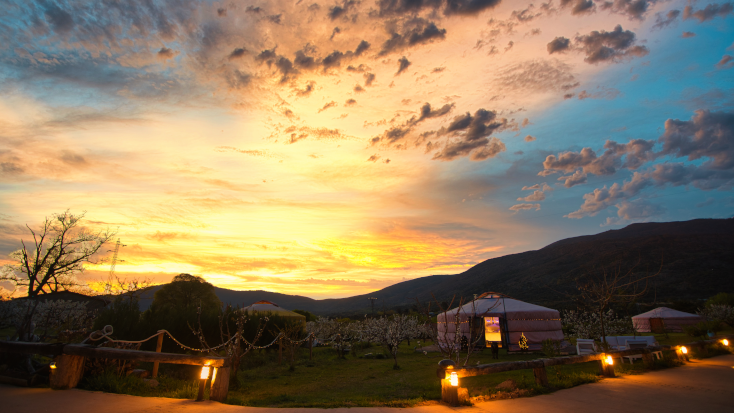 Our community of hosts means everything to us here at Glamping Hub, which is why we love to share their stories in our Host of the Month feature. If you love traveling around the world and discovering off-the-beaten-path gems, this eco-friendly yurt is for you. Looking for a romantic retreat? Try this authentic Mongolian yurt surrounded by cherry trees in the hills of Extremadura, Spain.
Before you go! Have you stayed with one of our incredible hosts recently? Nominate them for Glamping Hub's Host of the Month. Send us a message via Facebook or Instagram explaining who you've chosen and why!