What and When is National Mutt Day?
National Mutt Day, also known as National Mixed Breed Dog Day, is celebrated on both July 31 and December 2, because why have just one party in honor of dogs when you can have two? The day was created to raise awareness of mixed breed dogs in shelters that are constantly overlooked in favor of purebred dogs, despite mixed breeds making up almost 80% of the dogs in shelters.
While mixed breeds may not conform to neither Western society's nor the media's standards of beauty, they tend to be healthier, better behaved, and just as intelligent as, if not more than, pure breeds. And we, for one, think they're very cute—just have a look at two of our office dogs below!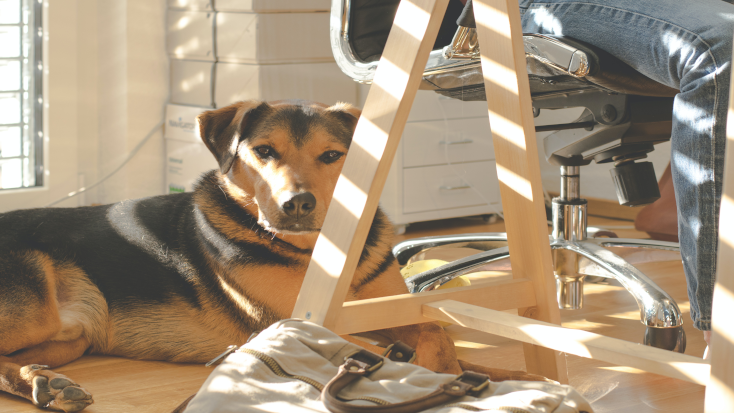 To celebrate this fantastic day, we've put together a list of some of our favorite pet-friendly places across the U.S. so you and your dog can celebrate in glamping style.
Romantic and Pet-Friendly Safari Tent Rental in Woodlands of Olympia
This simply stunning safari tent for two in the woodlands of Olympia, Washington, is perfect for a romantic getaway—as long as that romantic getaway involves a third wheel with four legs. Located in the woods, but with the feel of a hotel suite, you'll never want to leave!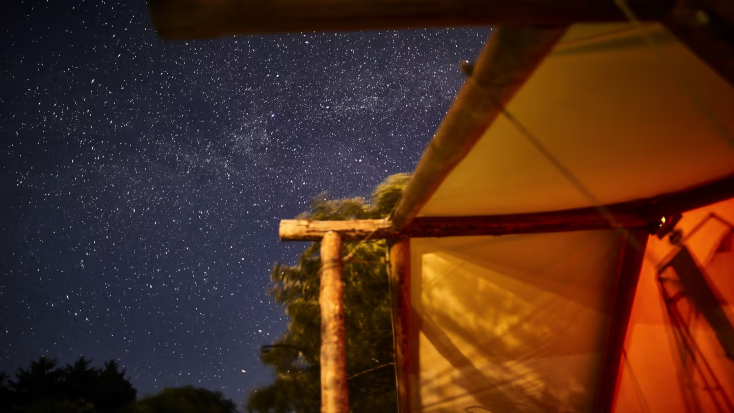 Pet-Friendly Cabin Rental near Eldora Mountain Ski Resort in Nederland, Colorado
This cute, little cabin for two is located just outside of Denver, Colorado, making it an easy-to-get-to option for a city break. Surrounded by the woodlands of the lower Rocky Mountains, your pooch will absolutely adore running around here, and afterwards, you can both snuggle up together to warm up after a full day of snowy activities.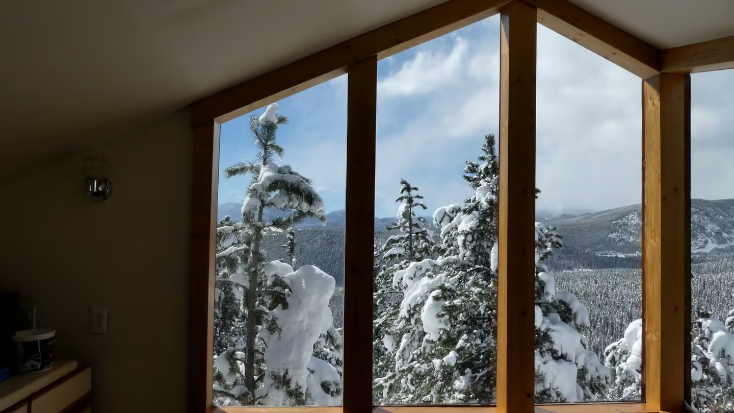 Pet-Friendly Dome Rental near San Antonio, Texas
Located just outside San Antonio, Texas, this unique property can sleep up to four guests in an interesting dome structure, while offering an incredible location with many features to explore with Rover, such as the Guadalupe River State Park and City Lake. Both you and your dog are sure to have the time of your life!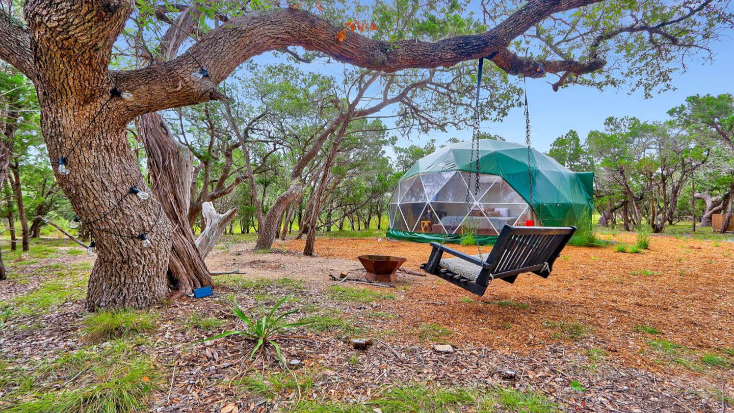 Spacious Pet-Friendly Yurt in Smith River National Recreation Area, Northern California
This gorgeous yurt in California doesn't just look fantastic—it has so many great amenities, too! There's room for six guests to enjoy a wonderful vacation together, with a spacious lounge, fully-equipped kitchen, and a barbecue. There's even a private hot tub to sink into after a busy day. Unfortunately, the dog can't join you in the tub, but there's plenty of space for him or her to run around while you soak!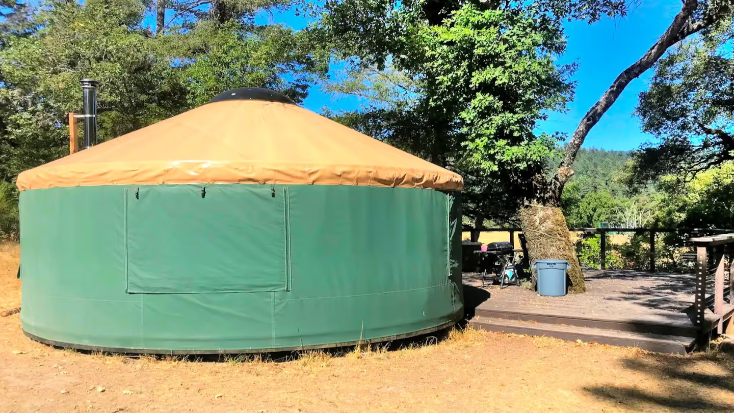 Pet-Friendly Cabin Rental in the Woods near Nauvoo, Illinois
This classic, all-American cabin in the woods is great for a getaway at any time of the year. It really comes into its own, though, when it's snowing outside, and there's a fire roaring away in the fireplace. Picture this—sitting in the armchair with a cup of cocoa, snowflakes falling outside, and your dog spread out in front of the fire, tired from a day of hiking. Pure bliss!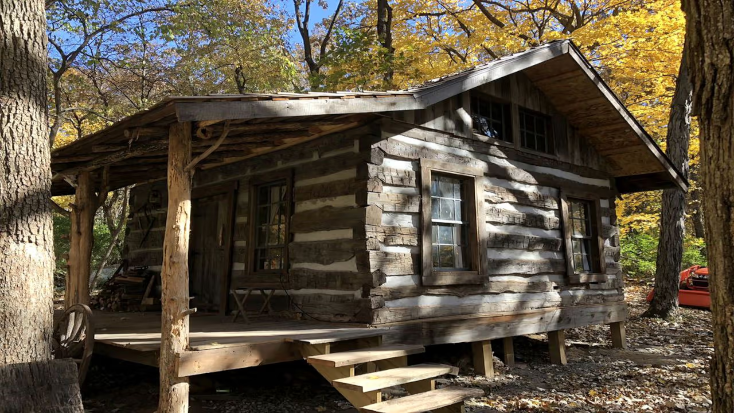 Authentic Pet-Friendly Tipi Rental with Gorgeous Nearby Pond in Bellevue, Idaho
This classic glamping accommodation in Idaho has a simply stunning interior and a wood-burning stove to keep things cozy. Not only are you able to explore Lookout Mountain and the Big Wood River while in the area, but your dog will also love meeting the farm animals on site, which include chickens, horses, goats, dogs, and cats.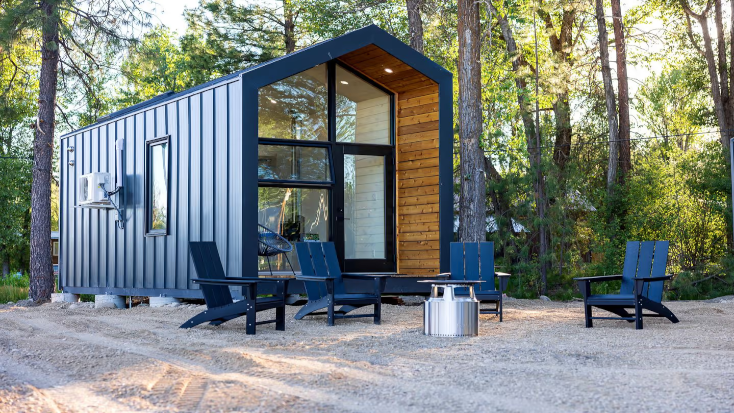 Pet-Friendly Tiny House Getaway with an On-Site Dog Park near Waldport, Oregon
Although small, this tiny house in Oregon has everything that two guests need to enjoy a getaway together, but the best part of this rental are the social areas. There's a games room with a ping-pong table, a pool table, a dartboard, and various board games. In the evening, there's a barbecue and fire pit area to socialize around. Oh, there's also a dog park on-site and pristine beaches for morning walks at just five minutes away!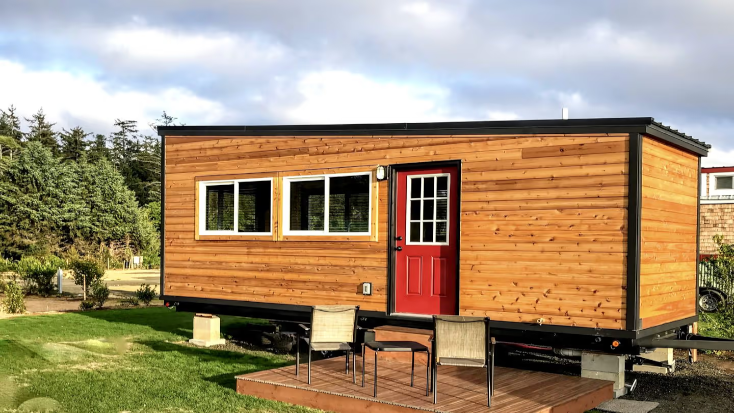 Pet-Friendly A-Frame Cabin in Arapaho National Forest in Breckenridge, Colorado
Surrounded on all sides by the Arapaho National Forest in Colorado, your dog will definitely feel at home bounding through the trees and up and down the hills. At the end of the day, everyone will love returning to the creature comforts of this A-frame cabin. Outside, there's a deck where you can enjoy the views with a drink, while inside, there is a large sofa with a TV for chilling out in the evening. There's even a dog bed, so Rover won't feel left out!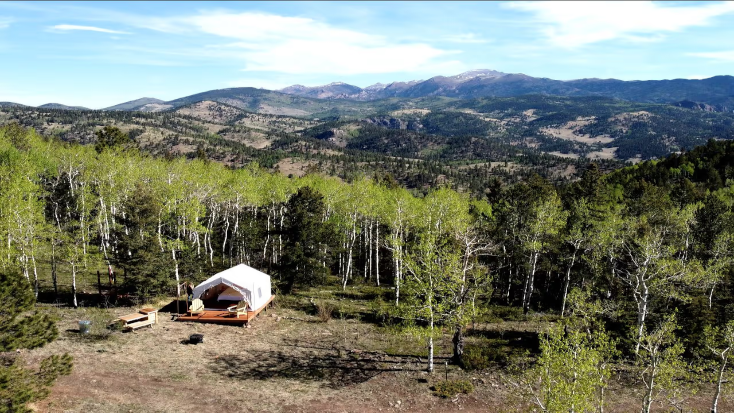 Pet-Friendly Camping Tent for a Getaway near Woodstock, Vermont
Vermont is a great spot to head for a vacation in a secluded glamping tent. Located in a secluded spot in the woods of Vermont, this safari tent is perfect for those wanting to get back into nature. While furnished inside with a queen-size bed and a wood-burning stove, guests will surely be spending most of their time outside, either on the deck, at the picnic table, by the fire pit, or hiking with the furry one through the forest.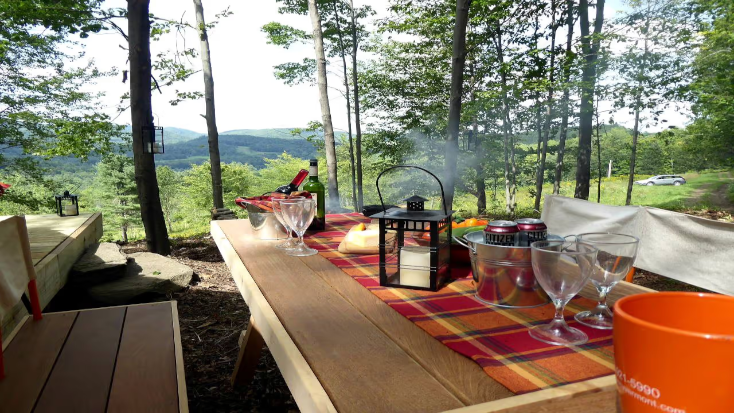 Pet-Friendly Cabin Rental with a Private Pond near Aspen Lake in Innsbrook, Missouri
With all the fantastic features on offer at this cabin just outside St. Louis, Missouri, you may never want to go outside! Rest assured, though, if you do—and let's be honest, there's no way your dog is letting you stay inside all day—you'll find plenty of places to explore, including Aspen Lake and the surrounding woodland, streams, and ponds. As the movie title says, "All dogs go to heaven," and given the location, your dog might just think that they have!
Pet-Friendly Safari Tent Getaway on a Small Farm near Pine Plains, New York
Located in Upstate New York, this secluded safari tent is perfect for a break from the city. Imagine waking up, pulling the tent doors open, inhaling the fresh country air, and watching your dog bound off into the greenery. Beats sleepily stumbling down flights of stairs to be greeted by a busy, traffic-filled street, doesn't it? There's even a hammock for you to chill out in while you watch your best friend explore the grassy space in front of the tent.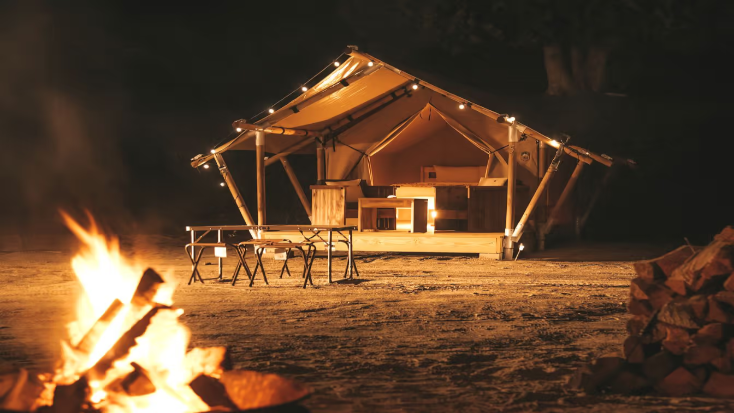 ---
Can't adopt a mutt? No problem! You can still support them by donating to or volunteering at your local animal shelter! You can find the one nearest you on Pet Finder, ASPCA, or Adopt A Pet.