If you've ever been to India, festival celebrations are sure to be something that stands out long in the memory. One such festival is the colorful Holi festival. So just what is the story behind Holi Festival, in India? Find out everything you need to know about this beautiful and colorful Hindu springtime celebration—one of the most popular festivals in India.
Celebrate the Holi festival, in India, and vibrant colors
Also known as the "Festival of Color," Holi is usually celebrated with millions of Hindus coming together on the last full moon of the lunar month. So when is Holi 2023? This year, the Indian color festival celebrations will fall on March 28-29th.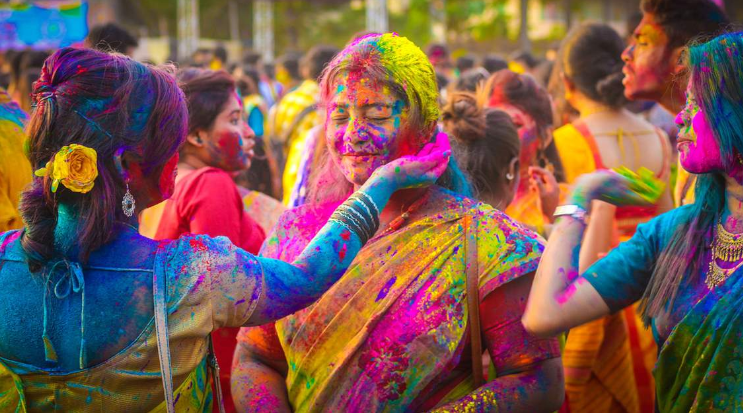 Indian festivals 2023: discovering Holi Festival History
The story behind Holi first originates on the Indian subcontinent but has since spread to other parts of Asia and is becoming more popular around the rest of the world. Its roots lie in the story of Hiranyakashipu, the ancient Indian king who wanted to get revenge on Lord Vishnu for killing his brother. Hiranyakashipu's son, Prahalad, refused to kill Lord Vishnu and decided the king had to die instead.
Hiranyakashipu learned of the plot to kill him so he asked his sister Holika to use her power to kill his son and prevent his own death. Holika, who was immune to fire, would hold Prahalad on her lap so he could burn, however, Holika burned to death, while Prahalad survived. Thus, Holika's demise has come to represent the burning of all things that are bad.
Discover this amazing cultural festival with Holi traditions and rituals
A few days before this unique cultural festival, people usually start the Holi traditions by collecting wood for a huge bonfire. On the eve of Holi, Holika Dahan takes place, which is the lighting of the bonfire to represent the burning of Holika and the victory of good over evil.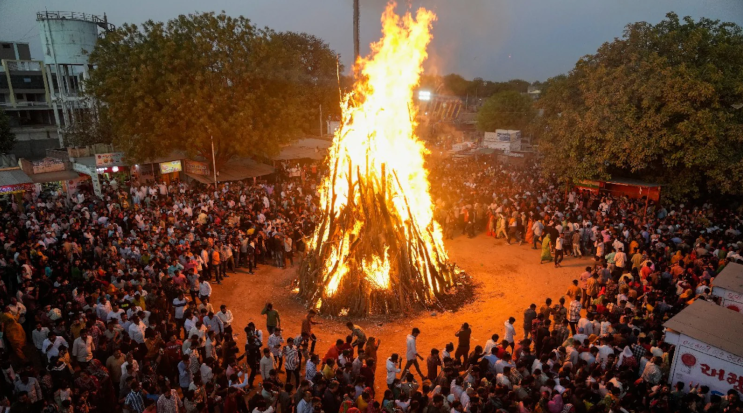 The next day the main celebration takes place, which is a party called Dhuleti. This jubilant festival sees thousands of people cover each other in a rainbow of colored powders to celebrate the beginning of spring.
The colors used are very symbolic in Hinduism. Red indicates both sensuality and purity, while saffron—the most sacred color in Hinduism—represents fire and purity. This also relates to the symbolic elimination of impurities by fire. Additionally, green represents life and happiness.
Everyone then takes to the streets to dance and sing and in the evenings, friends and families will gather together for food and further celebration.
Why do we celebrate Holi? The importance of Indian celebrations in 2023
The main reason people celebrate the Holi festival is to bring in the new season of spring.  Hindus, however, have additional reasons for celebration. They believe it is the only day when they can get rid of sins before starting the year anew. The colors of Holi signify these sins, and when the powders are washed off so are these sins.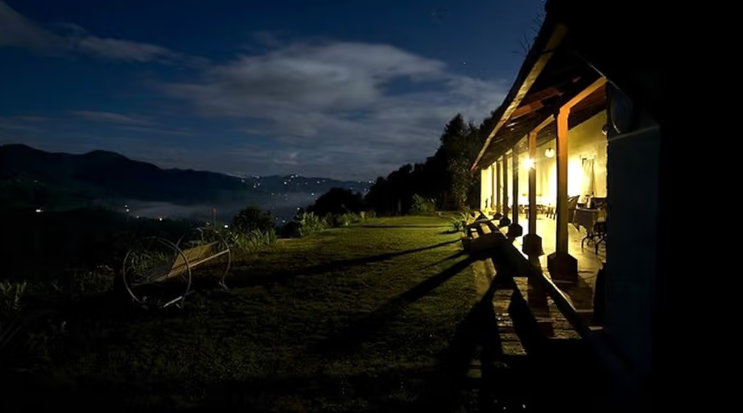 Where to go for Holi Festival 2023: check out the best places to visit in India
Holi is celebrated pretty much all over India, with some variations, so wherever you go you will find a bright and vibrant festival. Travel to some of the best places to visit in India for a fun glamping adventure that includes one of the biggest celebrations in India.
Enjoy an authentic experience by exploring the town of Vrindavan and Mathura. Both towns are immensely popular throughout the country and attract thousands of people from all over the world. Vrindavan is a holy town in Northern India and is where Lord Krishna spent his childhood, while Mathura is the birthplace of Krishna.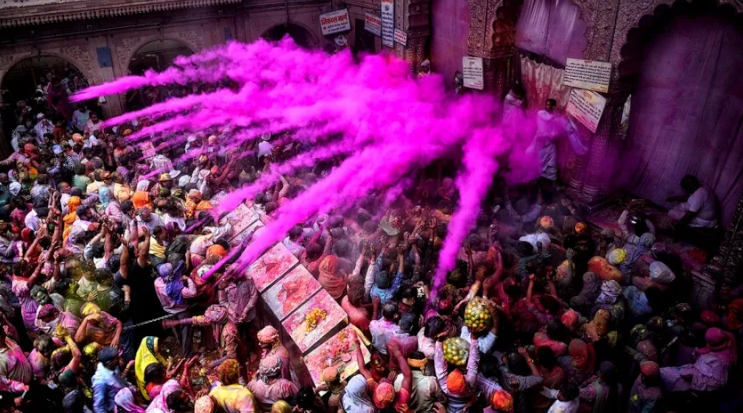 What to wear on Holi—more importantly, what to wear to a color festival in 2023
As you are attending a festival where you are going to get covered in water and color, it is important to know exactly what to wear to a color festival.  Wear something old and something you don't mind getting ruined. It is recommended you wear white, so the color shows up more, and you begin the day as a blank canvas.