There are 9 National Parks and 19 National Forests in California. 139 State Parks, covering 1.6 million acres of land, and 31 National Wildlife refuges! So there are plenty of National Parks and natural areas near Los Angeles that are waiting to be discovered. Whether you're looking for breathtaking hiking trails, wildlife, or waterfall, California has a park for you. Fancy a luxury stay in a California cabin rental? Scroll through and get inspired! Los Angeles getaways 2023, are waiting for you.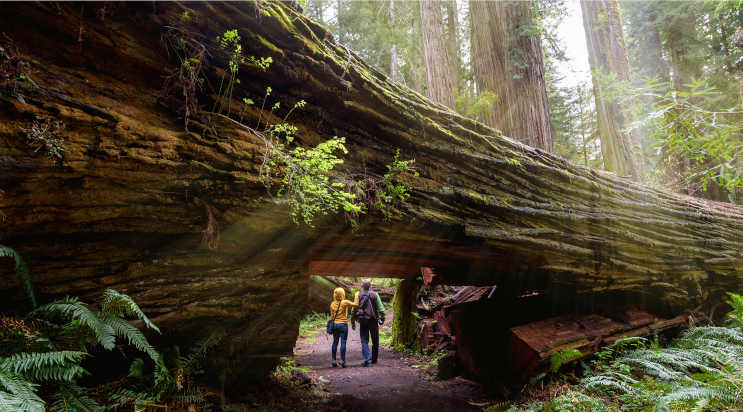 1. Check out Yosemite National Park near Los Angeles
We're kicking off with one of the most beautiful natural areas in the US. Yosemite National Park can be found in the Sierra Nevada mountains of California. One of the main marvels of this area is the huge, granite cliffs. Formed over 10 million years ago, hiking trails go through areas like El Capitan and Half Dome.
Yosemite Lake is not far from the National Park and should be enjoyed. Yosemite camping rentals are available in the form of lake cabin rentals, yurt rentals, and cozy tree house rentals. So you can enjoy the best glamping in Los Angeles.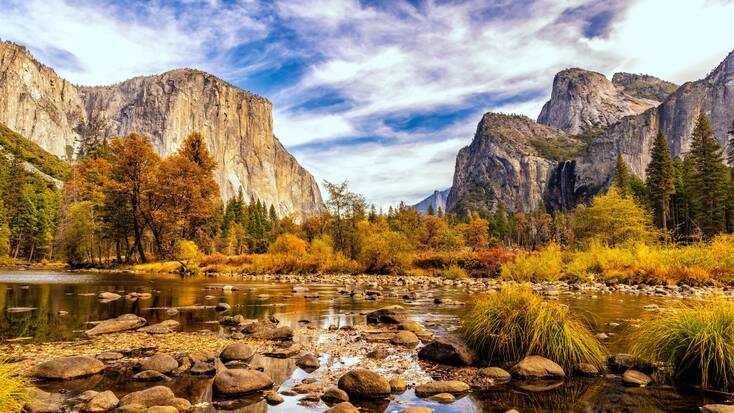 2. Explore Sequoia National Park and cabin rentals
On the southern side of the Sierra Nevada, California is the incredible Sequoia National Park. Its main attraction is its huge sequoia trees. Hiking trails around the famous sequoia trees are a special experience. Not only are they gargantuan but also truly ancient. Many are well over 3000 years old. 
This park also leads into Kings Canyon National Park. If you go on a California camping trip here, make sure to visit the General Sherman tree. According to volume, it is the largest tree in the world! This area is perfect for winter weekend getaways or summer vacations, so head to California!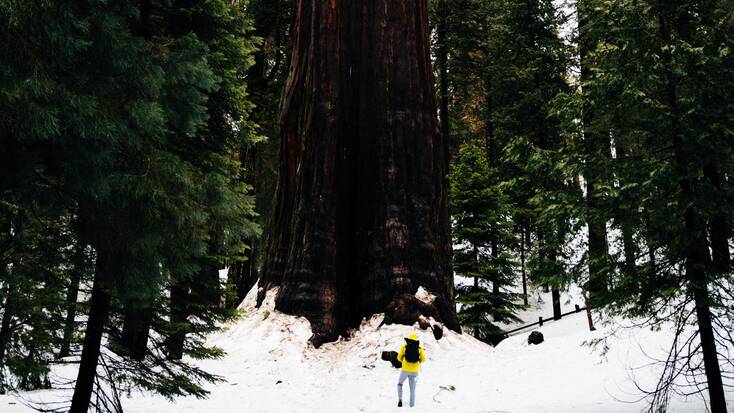 3. Discover the Channel Islands National Park, CA 
Now it's time for something a little different. The Channel Islands National Park. This area encompasses all the islands found off the California Coast. Plan a coastal vacation with trips to any of its gorgeous islands. Santa Cruz Island boasts a host of sea caves that are perfect for exploring. Such as Painted Cave, which you can only reach by boat.
Nature enthusiasts can check out the nesting seabirds on Santa Barbara island. Eco-friendly accommodations are available for a truly special vacation. Los Angeles getaways are an excellent option for your next getaway!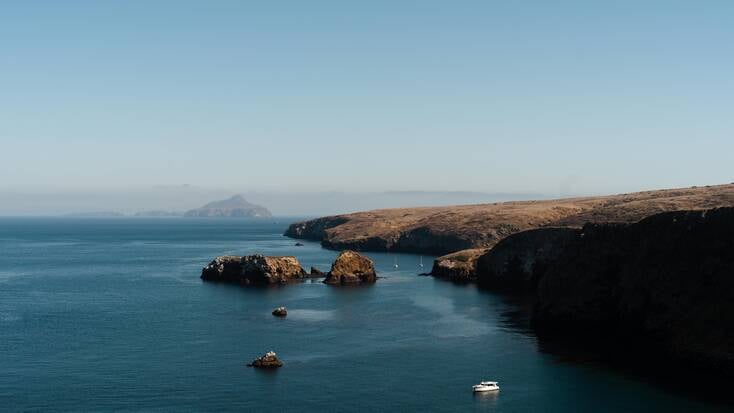 4. Visit Joshua Tree National Park for fun getaways near LA
Joshua Tree National Park is a breathtaking, open space and perhaps the wildest of the National Parks near Los Angeles. This unique piece of land with its rugged rock formations and expansive desert landscape is a popular family vacation destination. This National Park camping area stretches across the Colorado Desert and the Mojave Desert. Send a day hiking up to Keys View and through Hidden Valley. The boulders here are huge and if you reach Keys View you'll have an uninterrupted view of Coachella Valley.
Joshua Tree cabin rentals and treehouse rentals are very popular so it's a good idea to book in advance.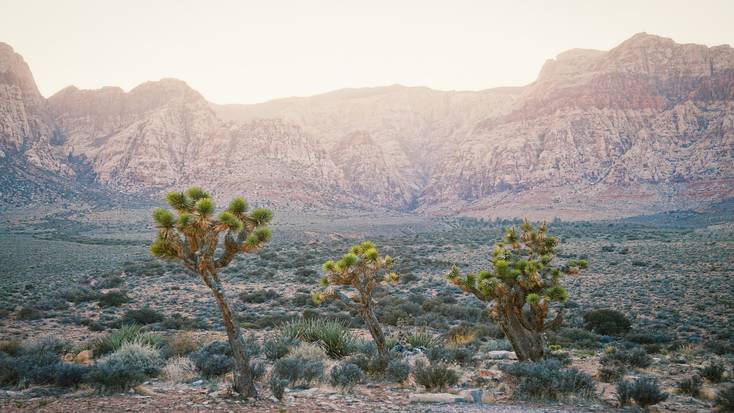 ---
Make sure you book a trip to LA National Parks and don't miss out!