If you're looking for some last-minute suggestions of where to spend Chinese New Year, 2023, keep reading for our top picks
Unlike New Year's Eve in the Gregorian calendar, Chinese New Year, or Spring Festival, doesn't have an official date. Also known as Lunar New Year, the date depends on the lunar cycle, with the start of the lunar new year falling anywhere between January 21st and February 20th. Chinese New Year, 2023, falls on Sunday, January 22nd, and you can expect to see celebrations worldwide, not just in China, for this amazing festival.
If you're considering booking a last-minute getaway for a Chinese New Year celebration, we've picked seven amazing places to escape to for a great vacation, the perfect way to welcome the year of the rabbit!
Visit Beijing for the Chinese New Year
We start our list with the capital of China, where, as you'd expect, there are a lot of fun activities for the Chinese New Year. Beijing has every base covered for the festival, with firecrackers, fireworks, and large parades all playing a part, Beijing goes all out for the Spring Festival. Temple and parks also get in on the act with dragon and lion dancing, and Longtan Park holds sports competitions. If you visit Beijing, you can experience the most authentic Chinese New Year celebrations.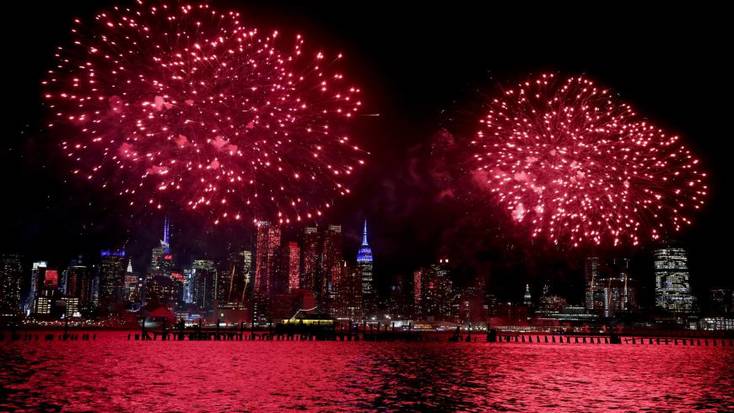 Enjoy a British-style Chinese New Year! London celebrations
With a prominent Chinese district called Chinatown near Leicester Square in central London, it's hardly surprising that there will be substantial celebrations for Chinese New Year, in 2023. London hosts a parade of lions in the Chinatown area, and there are also martial arts demonstrations along Shaftesbury Avenue. The celebrations expand out of Chinatown into nearby Trafalgar Square where there are food stalls, and fireworks lighting up the West End. With plenty of family-friendly activities in Leicester Square and a number of incredible Chinese restaurants to enjoy, London is a great option. After a weekend of celebrating in the big city, why not escape and head off-grid for a wholesome getaway in a unique tented cabin?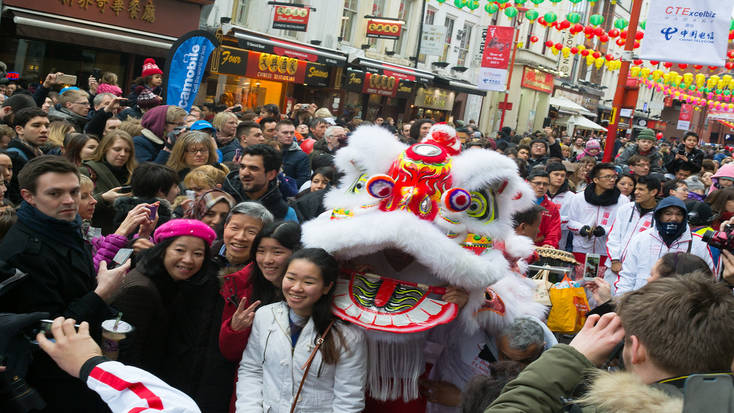 Things to do in Paris for Chinese New Year
Chinese New Year in Paris is a rare opportunity to see an iconic French monument in a unique setting. Things to do in Paris for Chinese New Year include costumed parades, acrobats, and music, all heading down the Champs Elysées which leads down from the Arc de Triomphe. The celebrations continue with the shops and restaurants in the Chinatown neighborhood being decorated with the lucky gold and red decorations that are traditional to the festival, and the Eiffel Tower is even lit up with red lights. You can extend your stay in France with a stay in this charming tree house rental near Compiènge, perfect for a romantic getaway in the lead-up to Valentine's Day!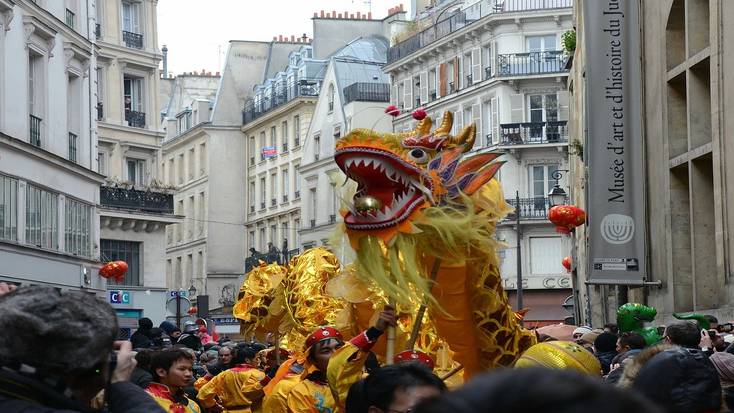 The U.S.A's largest celebration for Chinese New Year: San Francisco
The biggest celebration in the U.S.A for Chinese New Year is in San Francisco and goes all out for the Spring Festival with two major events. Both held in Chinatown in San Francisco, the Flower Fair and Chinatown Community Street Fair, which have calligraphy activities, kite making, and puppet shows for some family-friendly fun. The parade is a unique, light show in the evening, and is a sight to behold. Once the festivities have died down, consider a family trip to this unique cottage rental with views of the bay.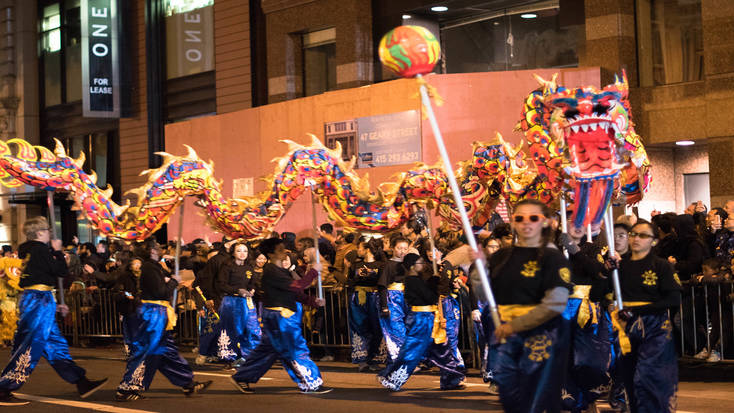 Experience the lunar new year with a New York parade
As with any major festival, there's nothing quite like a New York party. The New York parade makes its way through Chinatown and Little Italy, and with all the noise of firecrackers, a street party, and a food market, you'll feel completely immersed in the Chinese New Year. New York also has neighborhood events in Brooklyn and Flushing, and the New York Philharmonic Orchestra holds concerts blending traditional Chinese and classical music for some unique performances. After a fun-filled weekend in the Big Apple, escape the commotion with a getaway in a charming tiny house near the Catskills.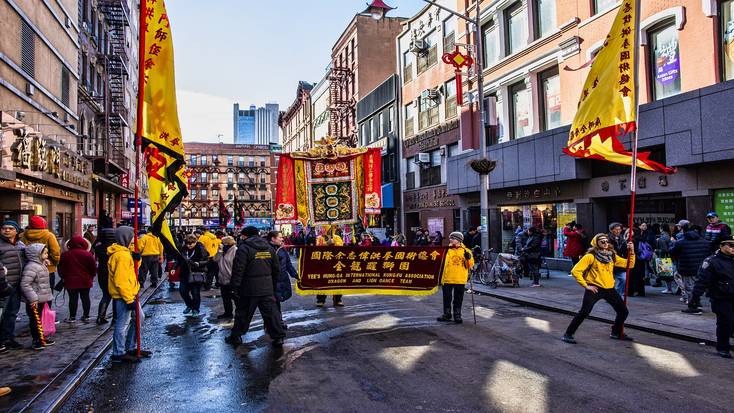 Visit Taiwan for the Spring Festival
If you visit Taiwan for Chinese New Year, 2023, you should head to Taipei where festive street markets are the main feature of the Spring Festival. Wander down Dihua Street, and try some delicious, traditional treats. There is, of course, a parade to enjoy as well. With lanterns and depictions of heroes from Chinese legends, the parade uses mechanized characters to bring it all to life.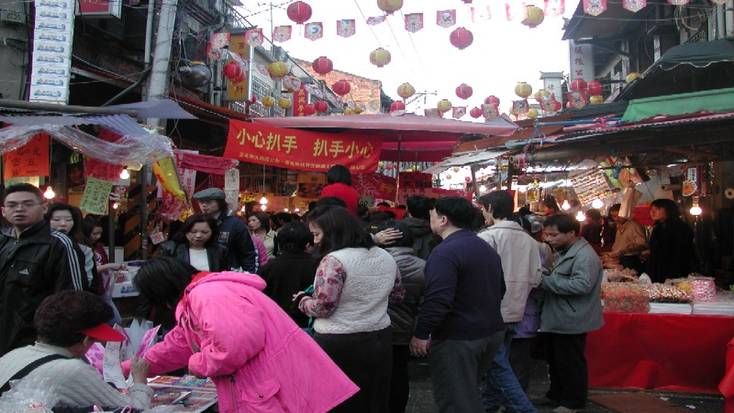 What to do in Yokohama for Chinese New Year, 2023
With fantastic options for a getaway near the ocean, like this stunning yurt rental, this is the perfect chance to enjoy a unique aspect of the culture in Yokohama while also getting away from it all with a relaxing stay in a unique rental. If you're wondering what to do in Yokohama for Chinese New Year, 2023, the city actually boasts the largest Chinatown in Japan. With about 600 restaurants to try out, this busy, vibrant neighborhood is an adventure waiting to be explored. At Chinese New Year, things get notched up a level with a parade, magnificent performances from acrobats, and martial arts demonstrations.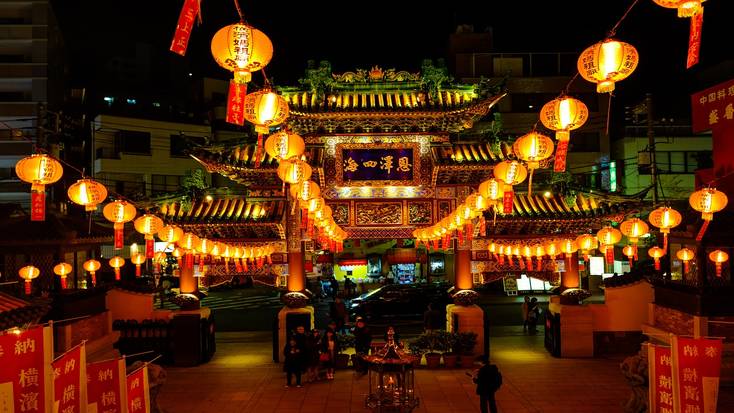 What are some of your favorite traditions to celebrate the Chinese New Year? Drop us a message on Facebook or Instagram and share your top places to celebrate this year!