Coming out of the holiday season, you might be in a bit of a funk. That's where we come in! Looking for where to travel this winter 2022 and want to find the best winter escapes abroad for you? Whether you are looking to escape the cold and want winter sun holidays or are ready to truly embrace the season with its snow, we've got plenty of winter weekend getaways for you to plan the perfect winter vacation. If you are really looking to get away from it all, then consider going abroad this winter. With a wide selection of luxury accommodations worldwide, from the best places to visit in Europe to holidays in Australia or the top winter travel destinations to travel BC, Glamping Hub is here to help you get outdoors this winter season!
Looking for winter vacation ideas 2022? Look no further. Treat yourself to something special this winter and book one of these winter holiday destinations for an unforgettable winter getaway with family and friends. Book your holiday accommodation from our list of best winter escapes abroad, pack your winter glamping essentials, and get ready for the winter vacation of a lifetime. Whether you stay in a ski cabin near the BC ski resorts or a tree house holiday accommodation near Sydney, we guarantee these unique winter travel destinations will make it easy to have a great time.
Best places to visit in Europe: Where to go this winter 2022
Europe is a large continent with so many different cultures, traditions, countries, and peoples. With so many amazing European vacations to choose from, how do you pick the best destinations and where to go this winter? Well, if you ask us, the following accommodations are definitely on the list of the best places to visit in Europe this winter! Keep reading to find out where to travel this winter in Europe.
Visit France for a winter getaway, 2022
When you visit France, you're probably just thinking of the top things to see in Paris or where the best wine tasting is in Bordeux. But the French countryside offers so much more to glampers, you don't want to miss this spot for an idyllic winter getaway, 2022!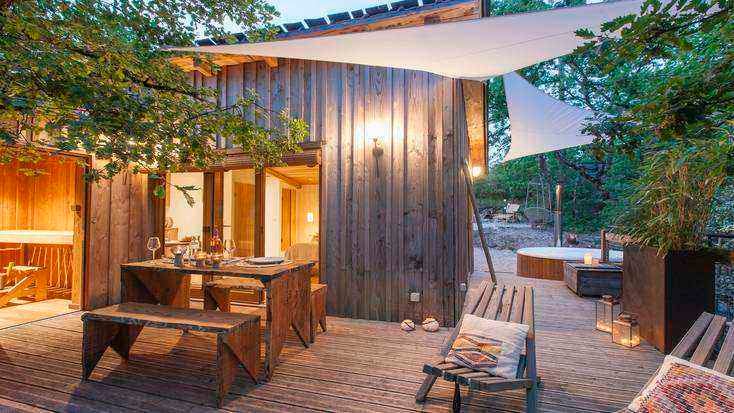 Check out These tree house cabins with hot tubs just north of Toulouse. This is a perfect weekend getaway for this winter!
Head north: where to stay in Norway
If you really want to embrace the winter season, countries like Norway are a winter wonderland. But where to say in Norway? This secluded cabin in the woods is the perfect holiday accommodation, away from crowds and lines.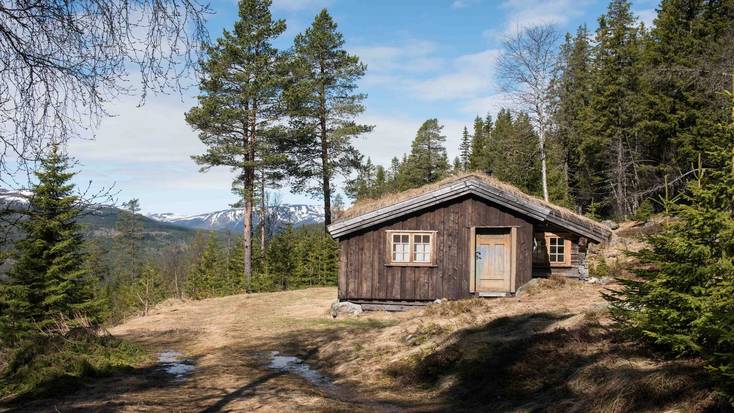 Book this holiday accommodation in Norway, it's one of our favorites!
Go on holiday in the Canary Islands 2022
In the dead of winter, a holiday in the Canary Islands sounds like just the thing to warm you up, right? Book the next flight to this winter sun destination and enjoy the mild temperatures and amazing landscapes.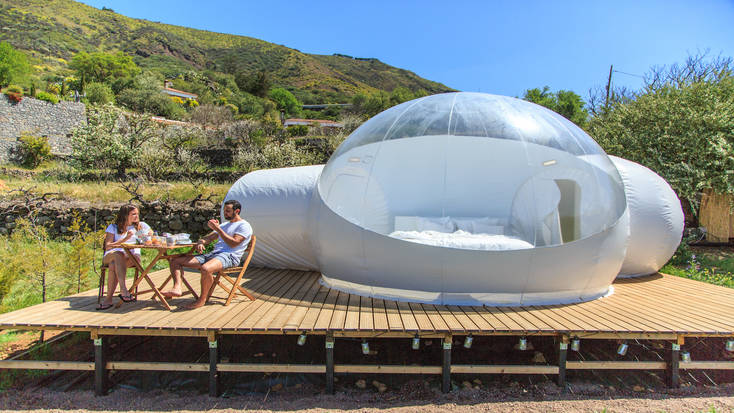 It's easy to have a good time on holiday when you get to stay in a dome accommodation like this one.
Holidays in Australia: accommodations you don't want to miss and where to travel 2022
If you're planning a trip in 2022 to the southern hemisphere, holidays in Australia are never a bad place to start. Check out these different Australia accommodations for the best winter travel destinations (or summer, in the southern hempisphere).
Top national park camping in Queensland
Book this Queensland holiday accommodation with amazing views of Lamington National Park.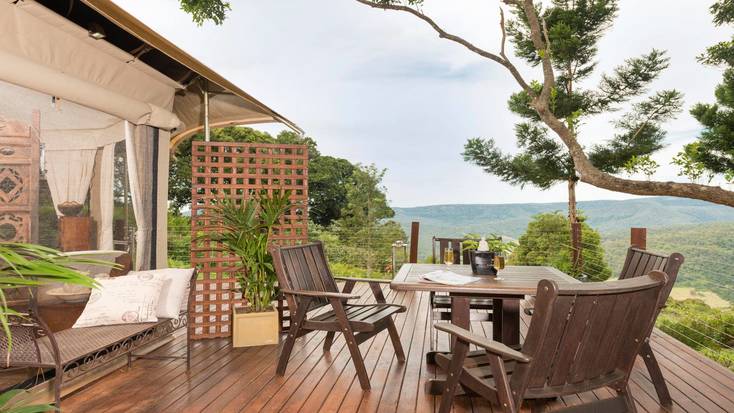 Go glamping in Victoria like never before
Book this up-cycled shipping container and go glamping in Victoria like never before! This modern accommodation is definitely one of our top holiday accommodations in Victoria.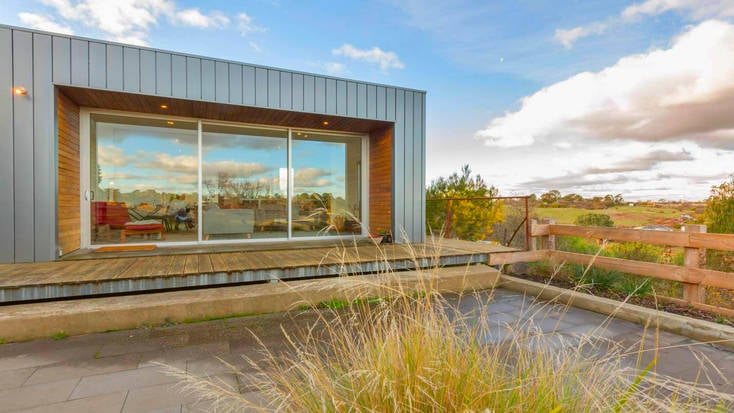 Don't miss out: Phillip Island glamping tent
Phillip Island is an easy drive from Melbourne CBD, so why not make a weekend out of it? Apart from the infamous Phillip Island penguin walk, the island has so much more for outdoor lovers to see and do. Get out of Melbourne for the weekend and book this Phillip Island accommodation.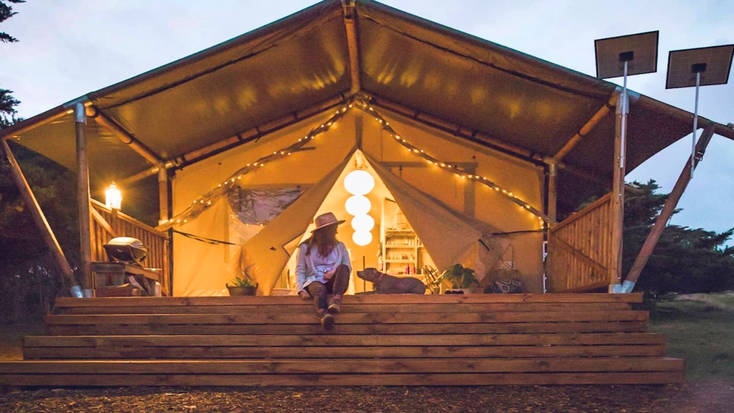 Visit Canada: where to travel this winter & winter escapes for all in 2022
If you're coming from the U.S., Canada is an easy winter travel destination. Visit Canada in 2022 and discover all the amazing winter activities it has, from dog sledding to world-class skiing. If you're looking for easy winter vacation ideas, Canada is a good place to start, it's filled with idyllic winter escapes.
Where to stay in Quebec this winter, 2022
Looking to disconnect for a weekend? This winter 2022, pack your bags and head for the woods! Book this A-frame-style tree house for a Montreal weekend getaway.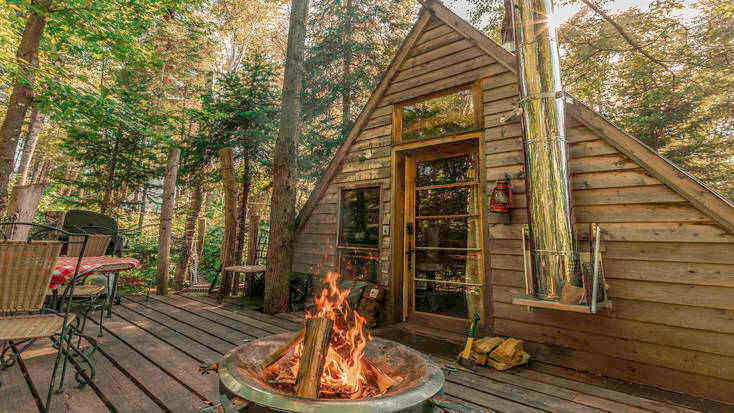 Travel BC and go yurt camping in 2022
Travel in 2022 around BC and you'll quickly discover what an amazing outdoor destination it is. This outdoor landscape can only be made better when you go glamping! Explore British Columbia from the comfort of this yurt camping rental.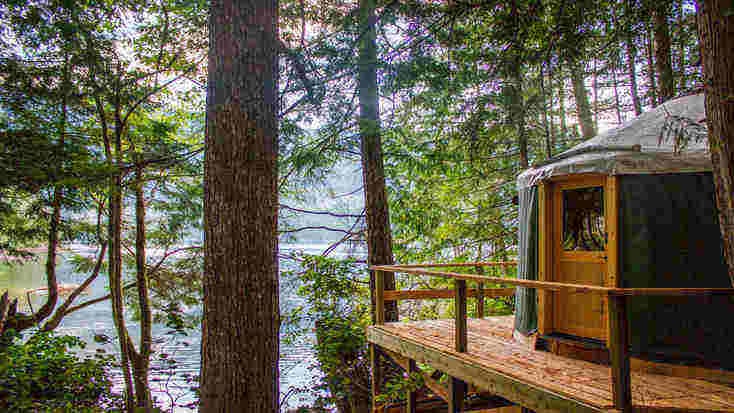 Where to travel this winter: live big in a tiny house
Check out this tiny house for rent in Ontario for a top winter weekend getaway 2022. Full of color, it's the perfect winter destination for those looking to get rid of the post-holiday blues.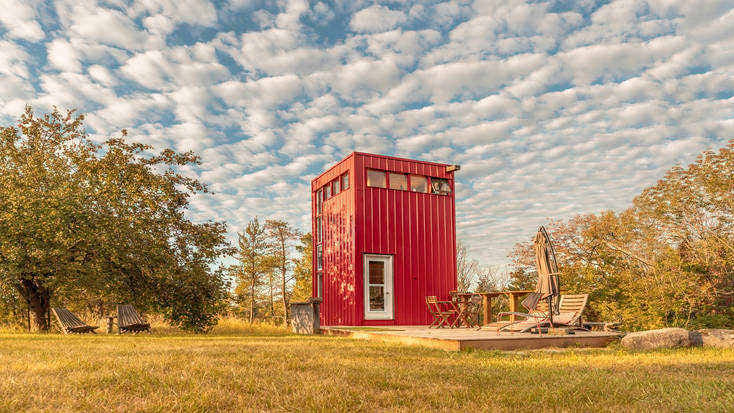 For more winter vacation ideas, check out our winter weekend getaways page. Also, don't forget to order your Glamping Hub gift cards in time for the holiday season!