Looking for the perfect picnic area to celebrate National Picnic Month? July is National Picnic Month in the USA and the perfect time to enjoy the great outdoors. Celebrate the joys of summer vacations and alfresco dining all month long in a picnic area near you. It is also a great excuse to plan a family getaway or escape on a romantic getaway. National forests make ideal picnic areas to enjoy delicious food outdoors. Plan to spend some time enjoying the warm summer weather with family and friends. Check out some of our favorite national forests for a National Picnic Month celebration to remember. Head to some of the best family vacation spots to enjoy your delicious summer picnic.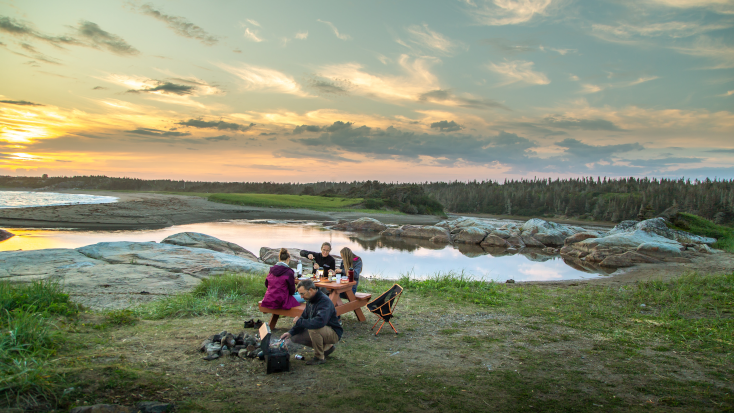 Find the perfect picnic areas in North Carolina
Nantahala National Forest
North Carolina has four beautiful national forests and Nantahala National Forest is the largest. Nantahala means land of the noonday sun in Cherokee. What better invitation could you get to enjoy a midday picnic? There are plenty of day-use areas to access the fun picnic areas Nantahala National Forest provides its visitors. Or book a fun couple's getaway to this secluded tiny house and make your National Picnic Month celebration a weekend affair.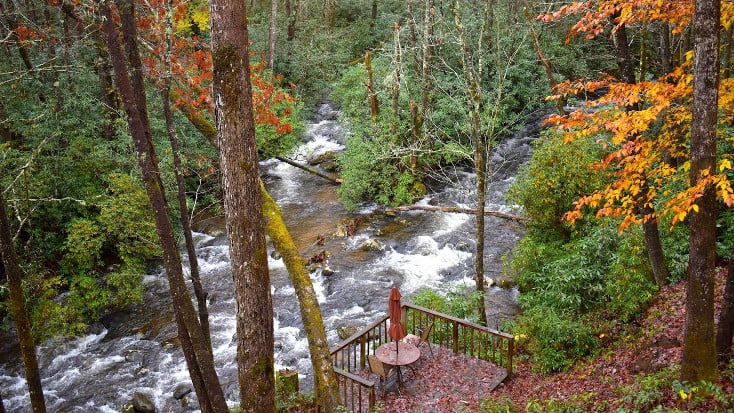 Pisgah National Forest is the perfect spot to enjoy outdoor recreation and stunning natural beauty. If you love a little adrenaline rush before you head to a relaxing picnic area, you will love the activities available here. Explore waterfalls, try a summit hiking adventure or even a helicopter ride. This pet-friendly tree house escape, in Asheville, is the perfect family getaway for National Picnic Month. Spend some time exploring the forest and discover your favorite picnic area.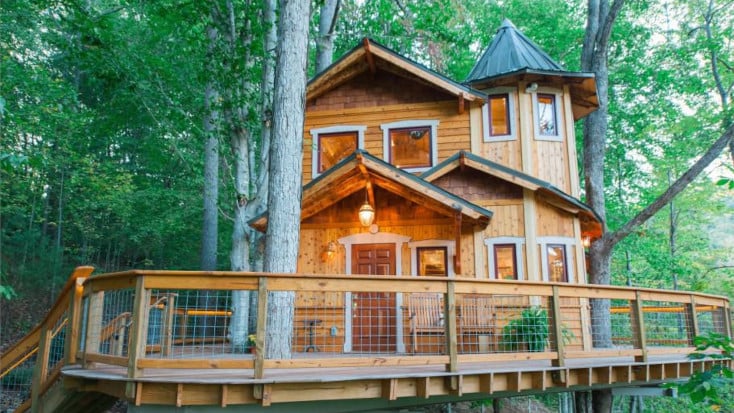 Looking for a sunny picnic area in California?
Love to explore wild places? The Sierra National Forest in California is the perfect family getaway spot for you. Take a picnic break during your fun day of adventures and hiking. The park has many picnic areas and other recreation spots. Plenty of lakes are suitable for swimming and fishing. Making it the best picnic area if you like to take a refreshing dip in the hot summer heat. This incredible A-frame cabin in Bass Lake is a great family getaway for 8! Close to Yosemite National Park as well, you will have plenty of nature to enjoy when you stay here.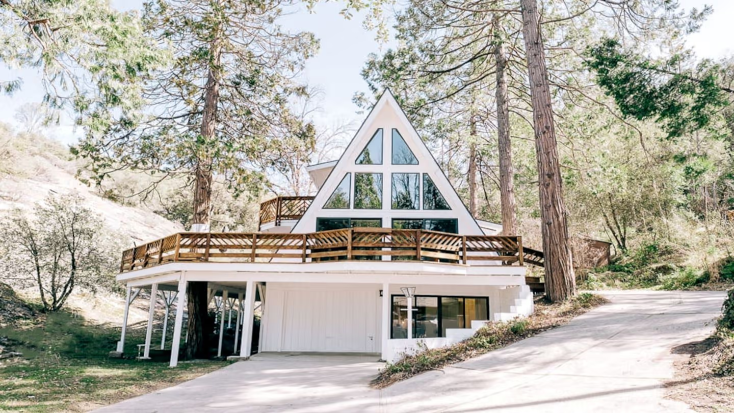 This famous forest probably provides the most awe-inspiring views around the picnic areas. Some of the largest Sequoia trees in the world can be found. Certainly one of our favorites to celebrate National Picnic Month in sunny California. There I plenty of hiking and biking available for everyone to enjoy. World-class white-water rafting and lakes for boating and fishing. And of course fun picnic areas for your midday snack! Make a week of it with a stay in this luxury riverfront villa for 8 in Three Rivers, California.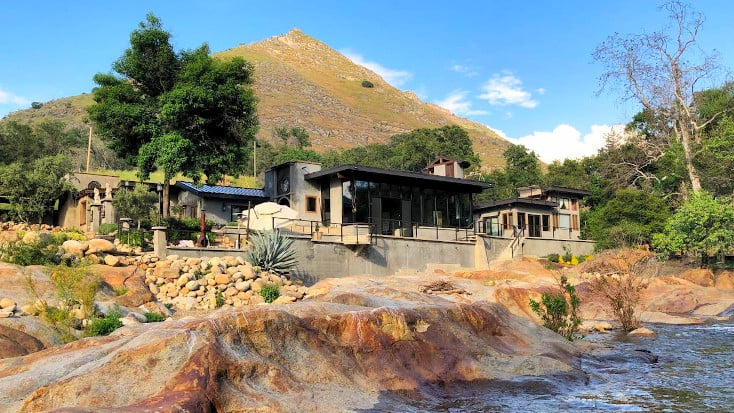 Does Missouri have your ideal lunch spot?
Mark Twain National Forest
Still, looking for the perfect picnic area to enjoy your favorite summer past-time? With more than 15 million acres of public land, Mark Twain National Forest will certainly have the picnic spot you've been looking for! There are plenty of recreational activities to do scattered around this forest. As well as luxury camping there are unique glamping rentals to enjoy. Like this converted bus for a group of 6 in Saint Clair. It's fun, pet-friendly, and close to all your favorite picnic areas in Missouri! Don't miss out on a great family getaway near Gateway Arch National Park.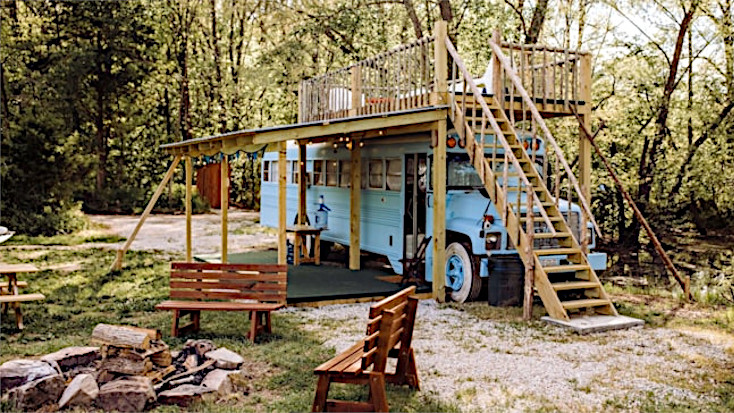 Looking for more fun family getaways this summer? Try these great getaways in Florida. A romantic getaway in Asheville for your special someone will hit the spot. Or discover your favorite National Park for the perfect summer getaway!