It's Son and Daughter Day on August 11th and time plan fun outdoor adventures. So if you are looking for great activities to enjoy outdoors with the kids this weekend, you've come to the right place. North Carolina has so many things to offer travelers. North Carolina is perfect for a family vacation. With plenty of fun things to do in North Carolina this weekend with kids, you can start to plan the perfect getaway for the whole family. With unique rentals near the best beaches in N.C., incredible tree house rentals, and a variety of glamping accommodations near Greensboro and Asheville with direct access to the great outdoors, you're spoilt for choice when it comes to picking a place to stay during your North Carolina adventure!
Mile High Swinging Bridge: fun things to do in North Carolina with kids with a head for heights
Mile High Swinging Bridge at Grandfather Mountain is America's highest suspension bridge. This mile-high bridge is 228 feet long and takes adventurers across an 80-foot chasm. Once you get across you'll be rewarded with some incredible panoramic views. In addition, there are eleven trails to explore at Grandfather Mountain, as well as a nature museum, making this one of the top fun things to do in North Carolina this weekend with the family.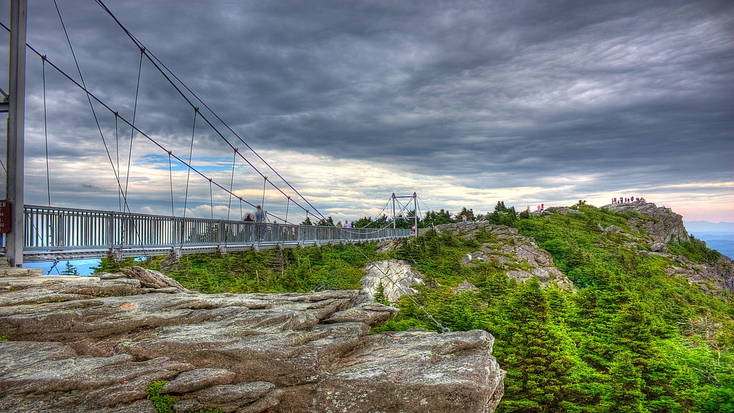 Head to the top of Chimney Rock
When you go glamping, NC offers so much for the family, and when it comes to fun things to do in North Carolina with kids, a trip to the top of Chimney Rock. Just a 40-minute drive from Asheville, NC, once you reach the summit, you can enjoy yet more incredible views. With uninterrupted vistas over Hickory Nut Gorge, Lake Lure, and the Mississippi River, this is an unmissable trip. A perfect family vacation.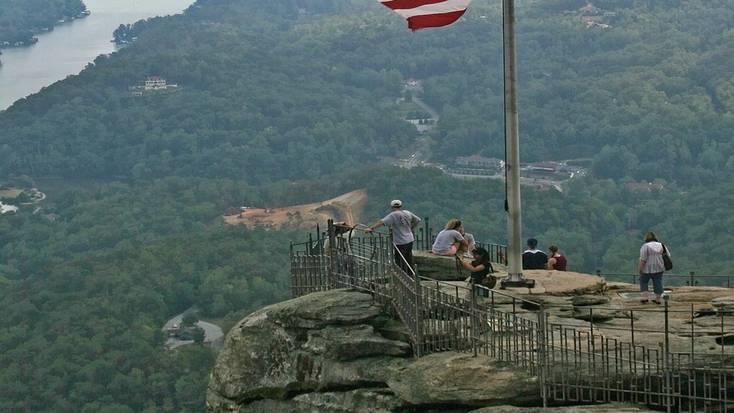 Take a ride on the Tweetsie Railroad
Another fun thing to do in North Carolina this weekend is coming up! For steam train enthusiasts of all ages, a trip on the Tweetsie Railroad is an absolute must! With steam train rides starting at Blowing Rock, you can enjoy experiencing a three-mile journey and seeing how a timeless, coal-fired engine works. Kids and grown-ups alike will love this attraction, and there are other things to do besides. With amusement rides, live entertainment, gem mining, and a petting zoo, to name but a few, also in the local area, this is the perfect place to head for a family day out!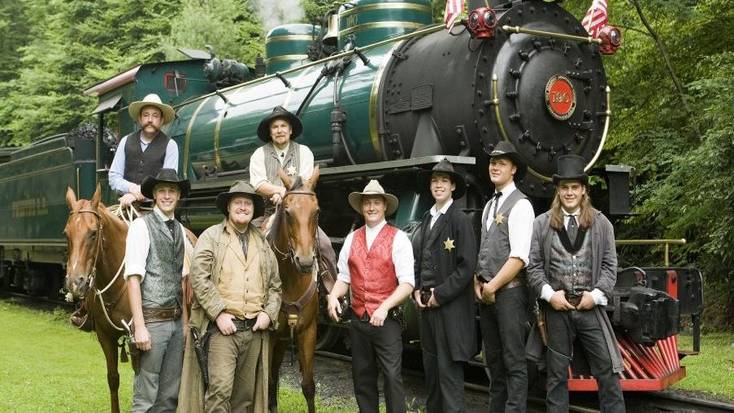 Linville Caverns: unique fun things to do in North Carolina
When thinking of fun things to do in North Carolina with kids, Linville Caverns are the perfect stopping-off point for families. The only show caverns in the state, the Linville Caverns are near Marion, NC, and set deep in Humpback Mountain, the caverns have a series of rooms and passages that are perfect for exploring with the kids, and not having to go on a caving expedition. A unique feature of the caverns is an underground stream with trout!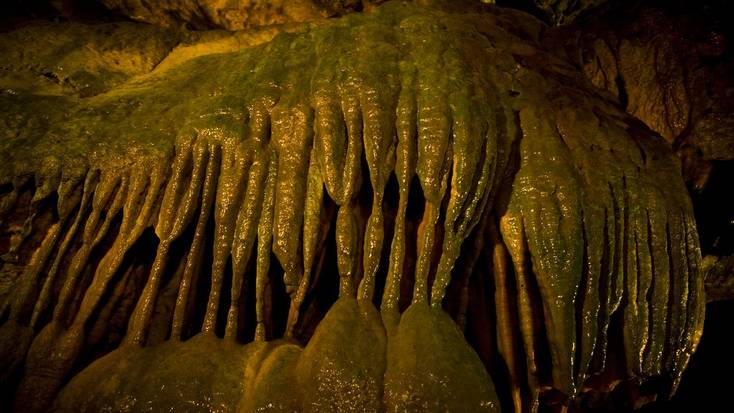 See incredible wildlife with a visit to North Carolina Zoo, Asheboro
Boasting 500 acres and over 1,600 animals, the North Carolina Zoo, Asheboro, NC, has a number of enclosures designed to reflect the natural habitats of the wildlife living in the zoo. See polar bears, elephants, giraffes, alligators, and of course, lions, the zoo offers a Zoofari, a fascinating adventure tour of the park. With so many different species to observe, the whole family is all but guaranteed to see their favorite wild animals in the flesh with a trip here. There are so many fun things to do in North Carolina, you'll never get bored!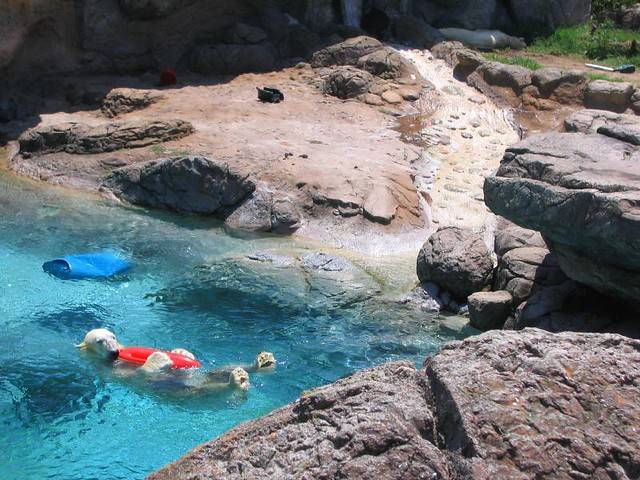 Make a splash at Sliding Rock for more fun things to do in North Carolina
Fun things to do in North Carolina never seem to end! Set in the Pisgah National Forest, Sliding Rock is essentially a naturally occurring waterpark. A visit to Sliding Rock entails exactly what it says on the tin; visitors slide down the 60-foot waterfall into a seven-foot-deep pool. Lifeguards are present during peak season, so you can rest assured that everyone is safe enjoying this unique activity. You can extend your stay in the area with a stay in a luxury cabin in the Pisgah National Forest, the perfect way for the family to enjoy a vacation in the great outdoors.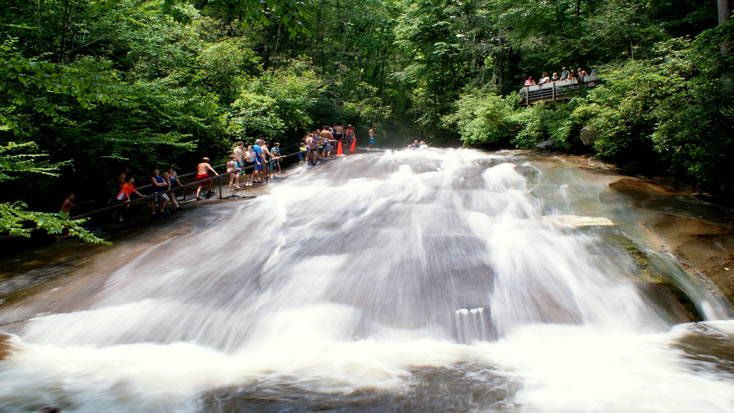 Discover the stunning waterfalls in Gorges State Park
Of all the places to see, and all the things to do in North Carolina, Gorges State Park has to be on your itinerary. Tell the kids that you're on a rainbow-hunting adventure, and the easy, one-and-a-half-mile hike through Gorges State Park will take you to Rainbow Falls. With the light bouncing off the water, the kids will love seeing all the colors, making the hike along the Gorges State Park Trails through the stunning woodland of the park completely worthwhile.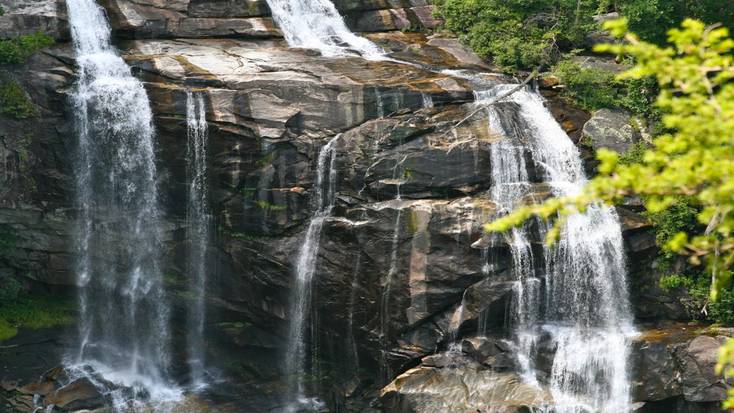 Find the perfect picnic spot to enjoy a lovely meal together outdoors! Discover off-the-beaten-path national parks for a longer family vacation. Try a treehouse for a unique getaway. If you're looking for a natural escape try one of these fun rentals in Colorado