Surf's up! Now is the perfect time to plan your next surfing beach vacation in your favorite vacation spots. When it comes to things to do on your beach vacations, surfing is certainly a favorite. Beaches on both the East and West Coast are constantly vying for the title of the best surfing beach in the USA. Discover our picks for the best surfing beaches on the West Coats and the best surf trips for your next surf trip. Grab your board, it's time to hit the waves!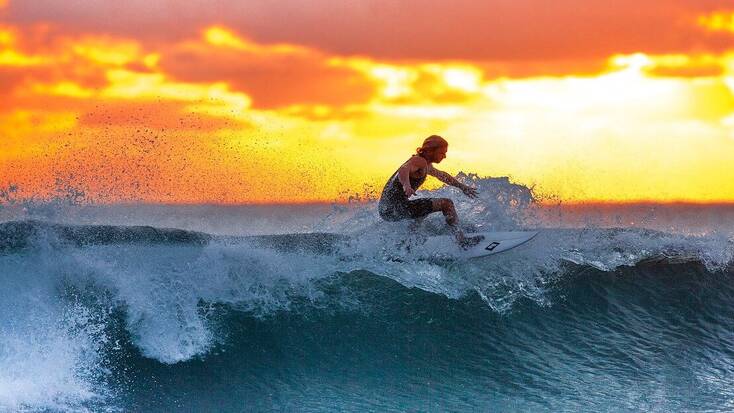 Visit the best surfing beaches in California, in 2023
When we talk about West Coast vacations, California has some of the best surfing beaches. With plenty of perfect surfing beaches to choose from, we've picked two of our favorite sites to get you started. Southeast of LA you'll find Huntington Beach, California. Experienced surfers can enjoy some big wave surfing. While any non-surfers in the group can relax and bask in the sun. Enjoy the delights of the city of Huntington Beach, CA while staying in some amazing glamping tents or camping cabins. Close to the Bolsa Chica Ecological Reserve's wetlands and dunes, you'll see a lot of native birds living in the reserve, the perfect activity if the waves aren't doing their part.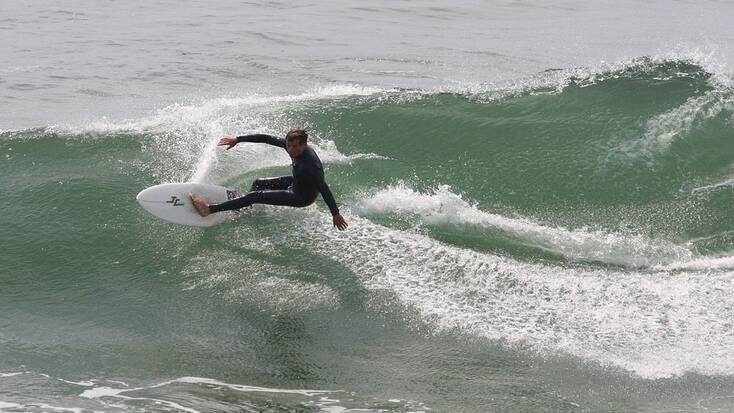 Head to Newport Beach for some of the best surfing in the USA
Next up is Newport with its incredible surfing beaches. It's not just one of the top vacation spots for surfing, it's a great pet-friendly travel destination. From 10:00 am until 4:30 pm, you and your four-legged friend can enjoy the sun, sea, and sand. West Coast USA has several pet-friendly surf spots. So, grab your surfboard and pack the dog leash, and look forward to a stay in one of our amazing pet-friendly beach rentals in Southern California. Make the most of a flat day with Newport Beach whale-watching tours; a great way to enjoy seeing some extraordinary wildlife in the Pacific.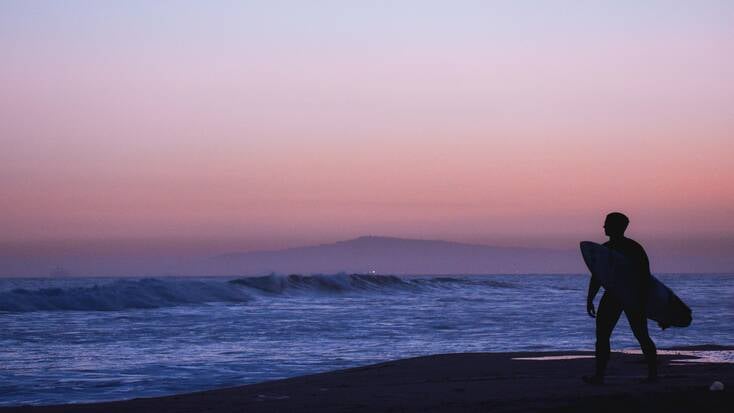 Spend your West Coast vacations surfing in Washington
When it comes to West Coast surfing beaches; some of the best places to travel to are Oregon and Washington. Admittedly colder than their southern neighbor, these states boast plenty of adventure activities in the great outdoors. Forests, mountains, and beaches are just waiting to be explored. Travel to Long Beach, Washington, and enjoy a vacation staying in some stunning beachfront rentals with hot tubs. Take advantage of easy access to big waves while surfing in Washington, and enjoy exploring some stunning areas of natural beauty.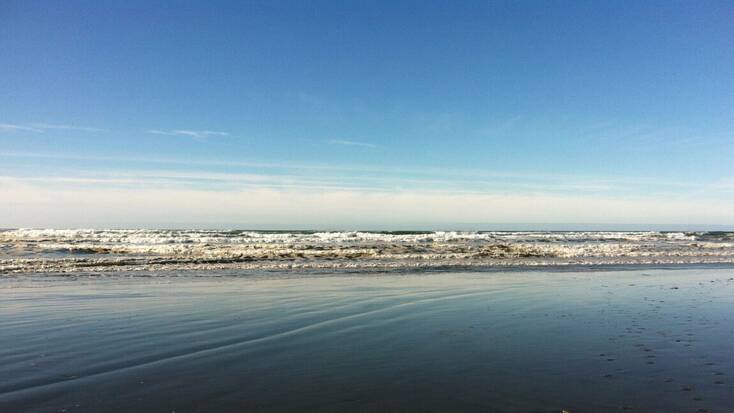 Enjoy all the things to do in Westport, WA
Another great spot is Westport, WA. Whether you're planning a longer vacation or a quick weekend getaway in Washington; the surf here won't disappoint. Apart from surfing, there is a number of great things to do in Westport, WA. You'll have a great selection of seafood restaurants and wineries to explore while you stay in Westport. So, once you've surfed through all the Westport waves; you can look forward to evenings spent wining and dining for the best possible weekend getaways in 2023.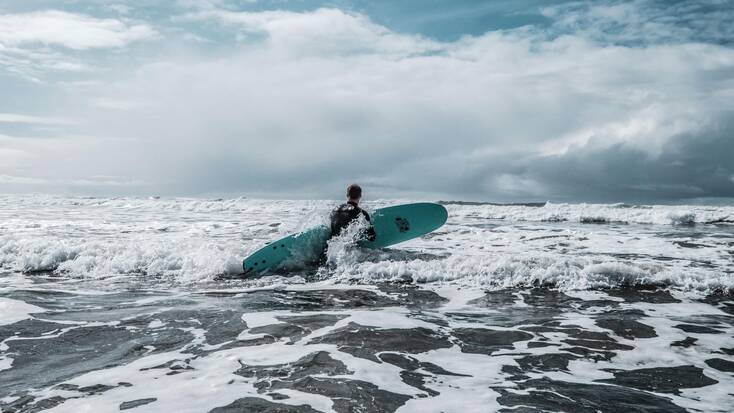 Oregon, one of the best West Coast surfing beaches, in 2023
Apart from the iconic Cannon Beach, Oregon has plenty of destinations perfect for surfing. Seaside, Oregon, probably has the best name for a coastal town with excellent surf! As well as some incredible beach rentals to stay in. Undoubtedly one of the best surfing beaches in Oregon, Seaside is just a 90-minute drive from Portland so it is easily accessible for weekend getaways spent enjoying the beach and the ocean.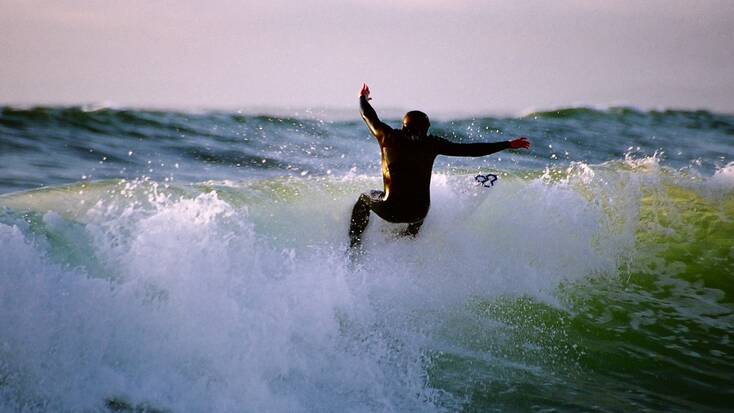 Head down to Australia for the perfect surfing beaches and escape and check out some of these amazing surfing beach sites! Don't miss the amazing coastline of Portugal and all the hidden gems for glamping, surfing, and soaking up the sun.