Summer 2021 is fast approaching, and now that travel restrictions are being lifted throughout the country, thanks in part to the incredible effort of health workers distributing vaccines against COVID-19, now is the perfect time to plan some beach vacations in your favorite vacation spots. When it comes to things to do on your beach vacations, there is one activity that outdoes most others; surfing. Beaches on both the East Coast and West Coast are constantly vying for the title of the best surfing beach in the USA, and to be honest, it's nigh on impossible to choose one. If you fancy yourself as a bit of a surfer dude and you're searching for the best West Coast vacations in 2021, we've got you covered. To help you whittle down your options, we've got a few vacation destinations for you to choose from this summer for the best surfing trips in 2021. So keep reading, and discover our picks for the best surfing beaches and the best surf trips on the West Coast of the USA.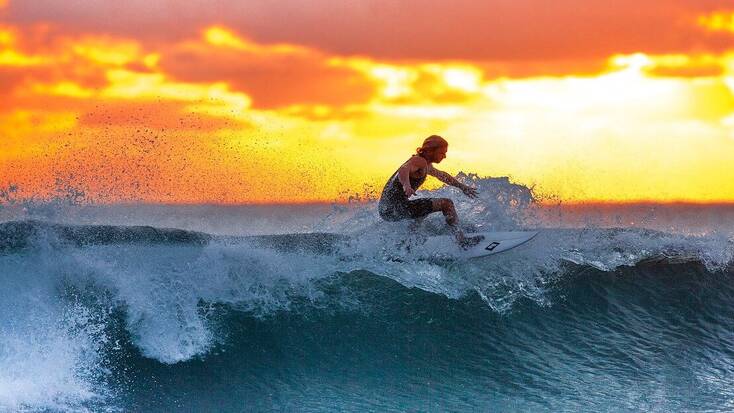 Visit the best surfing beaches in California on your West Coast vacations, 2021
When we talk about West Coast vacations, California has to be the first port of call. With a veritable plethora of surfing spots to choose from, we've picked two of our favorite spots for your surfing tours in 2021. Southeast of LA, we start our list of West Coast surfing beaches in Huntington Beach, California. With plenty of things to do in Huntington Beach, surfers can enjoy some big wave surfing, and any non-surfers in the group can relax and bask in the sun, or enjoy the delights of the city of Huntington Beach, CA while staying in some amazing glamping tents or camping cabins. Close to the Bolsa Chica Ecological Reserve's wetlands and dunes, you can expect to see a lot of native birds living in the reserve, the perfect activity if the waves aren't doing their part.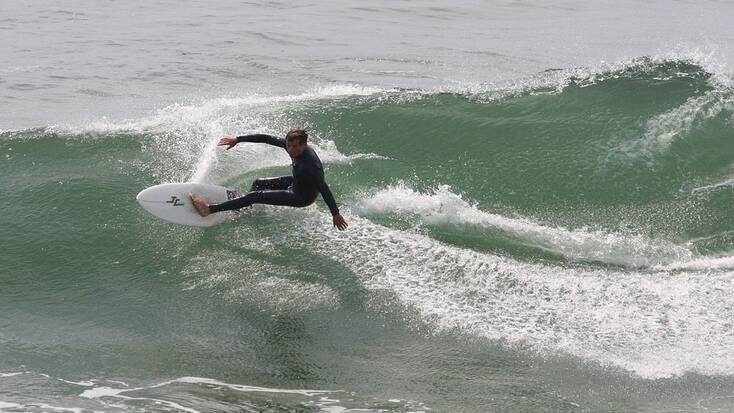 Head to Newport Beach for some of the best surfing in the USA
For all of you The O.C. fans, yes, this is THAT New Port Beach! If you can drag yourself away from all the spots your favorite characters visited, you'll find that Newport Beach is actually a bit of a surf city. It's not just one of the top vacation spots for surfing, it's one of several great travel destinations to enjoy a pet-friendly vacation. From 10:00 am until 4:30 pm, you and your four-pawed pal can enjoy the sun, sea, and sand. West Coast USA has several spots like this, including Huntington Beach, so pack your surfboard as well as your dog leash, and look forward to a stay in one of our amazing pet-friendly beach rentals in Southern California. When it comes to things to do in Newport Beach, surfing and dog walks aren't your only options. Once you've had your fill of catching a wave, Newport Beach whale watching tours are a great way to enjoy seeing some extraordinary wildlife in the pacific.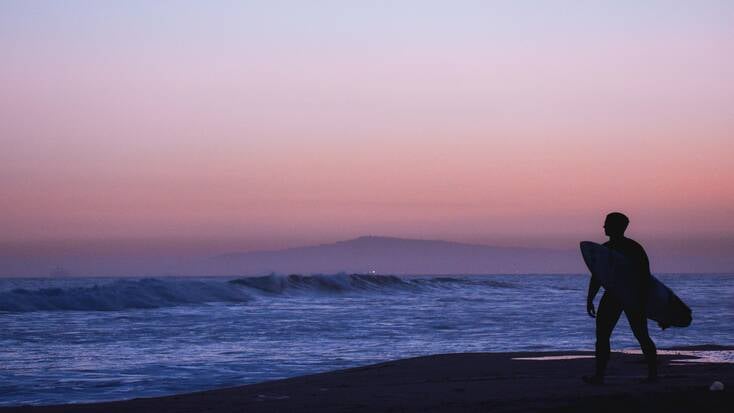 Spend your West Coast vacations surfing in Washington
The West Coast states obviously extend further than California, and in fact, when it comes to surfing, some of the best places to travel to are in Oregon and Washington. Admittedly colder than their southern neighbor, these states boast so much for anyone wanting to escape the hustle and bustle and enjoy some vacations in the great outdoors. Forests, mountains, and of course, beaches are just waiting to be explored. If you're looking for the best Pacific Northwest travel destinations for surfing, travel to Long Beach, Washington, and enjoy a vacation staying in some stunning beachfront rentals with hot tubs that give the surfer dude in your group easy access to the biggest wave while surfing in Washington, and you can also look forward to exploring some stunning areas of natural beauty.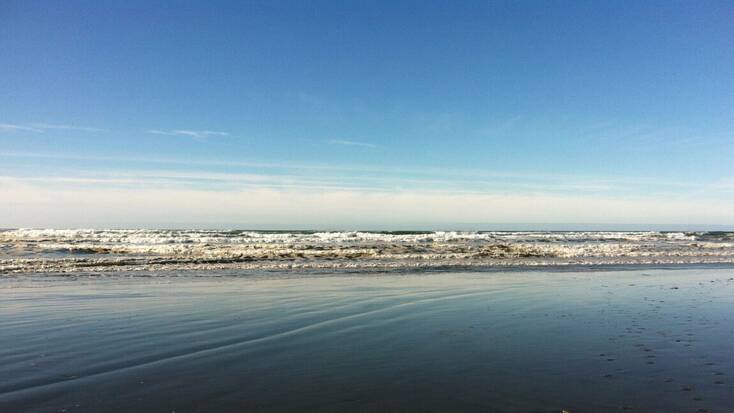 Enjoy all the things to do in Westport, WA
Another great spot to head to for surfing in Washington is Westport, WA. Whether you want to spend extended Washington vacations here, or you're simply planning a weekend getaway in Washington on one of the best surfing beaches on the West Coast, the surf here won't disappoint. In Westport, WA, surfing is just one of a number of great things to do. In Westport, WA, you will have a great selection of seafood restaurants and wineries to while away some time in. So, once you've surfed through all the Westport, WA, tides, you can look forward to evenings spent wining and dining for the best possible weekend getaways in 2021.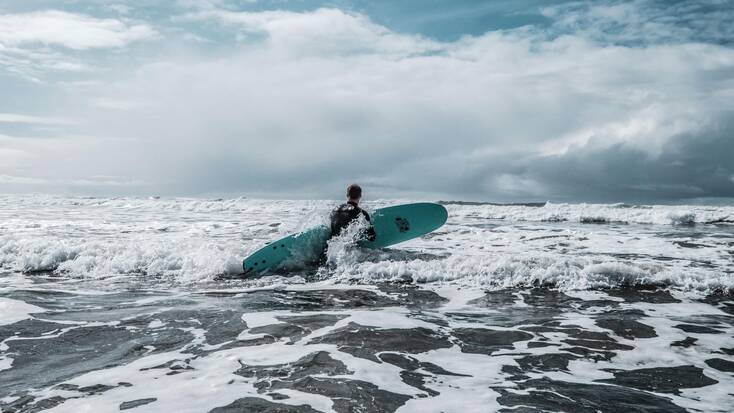 Oh I do love to be beside the Seaside, Oregon, one of the best West Coast surfing beaches, 2021
Come on, with a name like Seaside, Oregon probably boasts the aptest name for a beach. Normally when you think Oregon beach vacation, somewhere like the iconic Cannon Beach would understandably come to mind. However, if you're planning on going surfing in Oregon, with some incredible beach rentals to stay in, surfing in Seaside, Oregon is a must. Undoubtedly one of the best surfing beaches in Oregon, Seaside is just 90 minutes drive from Portland, Oregon, so it easily accessible for weekend getaways spent enjoying the beach and the ocean.