As we say farewell to the unpredictable spring weather and welcome in the summer breeze, glampers and their families will no doubt be in search of an interesting destination for an unforgettable weekend getaway. Enter family weekend getaways in Texas. For those looking to check-off Texas vacations from the list of must-visit places to bring their families, this curated list of family-friendly accommodations is perfect for truly excellent and enjoyable weekend trips in Texas.
This Texas bell glamping tent has been the perfect solution for family vacations in Texas on a budget
Glamping is an amazing way to connect with nature without sacrificing the comforts of home, which makes it perfect for families who want their children to experience camping without the fuss. This fantastic Texas bell tent can accommodate four guests comfortably and features a unique outdoor bathroom and amazing views of the countryside. The location of this property is ideal for a weekend excursion and can be reached in 40 minutes from San Antonio and is just under two hours from Austin. Oh and if the price tag is anything to go by, it's one of the best family vacations in Texas on a budget for 2021.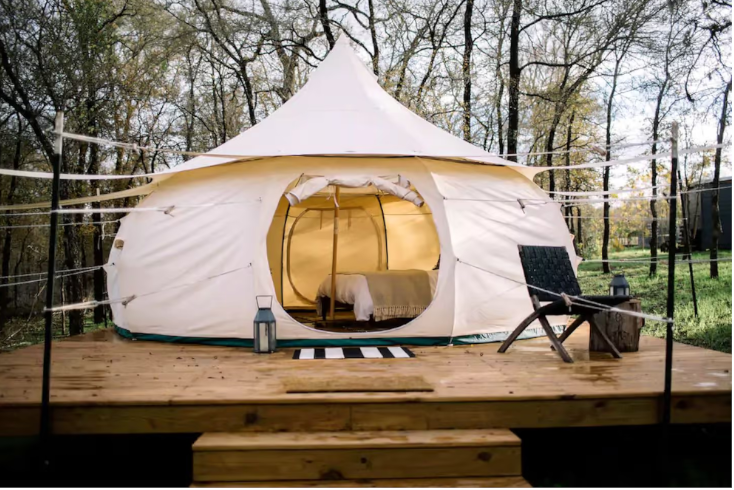 Refurbished cabins in Fort Worth like this are one of the best ways to enjoy family weekend getaways in Texas this summer 2021
Situated less than 30 minutes from Dallas and 45 minutes from Fort Worth, these cabins in Forth Worth come with tons of personality and are the ideal way to enjoy kid friendly weekend getaways in Texas this summer 2021. With edgy decor, a private hot tub, and a porch overlooking a stream, glampers will appreciate returning to this cabin after a full day outdoors either horseback riding or hiking with the little ones, a great way to spend family trips in Texas.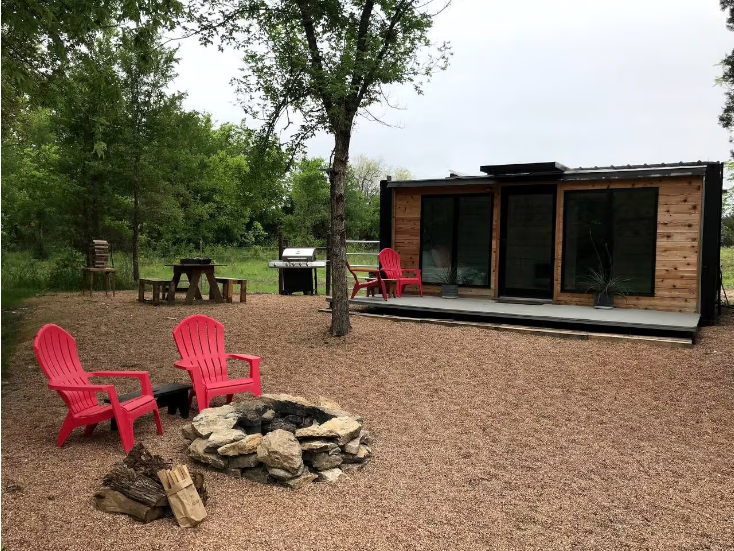 Book a stay in the best treehouse rentals in Texas and enjoy family weekend getaways from Austin
There are some wonderful Guadalupe River cabins to stay in, but spending the night in a tree house isn't just a dream for kids! Elevated above the Guadalupe River in New Braunfels, Texas, this absolutely unique treehouse is in fact one of the best treehouse rentals in Texas, perfect for a family of up to eight people looking to get away from the regular hustle and bustle for the weekend. The amazing structure has everything that guests would need during their glamping stay and can be found easily situated between Austin and San Antonio making it one of the great family weekend getaways from Austin.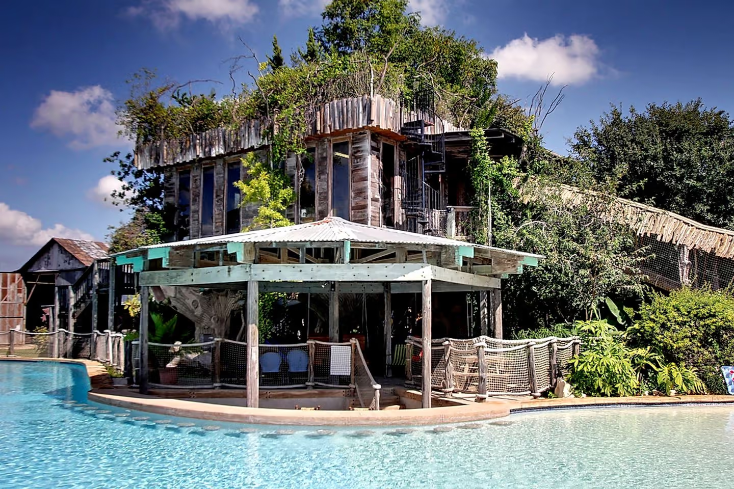 Waterfront Texas Hill Country cabin rentals for groups of 15 with Jacuzzi and much more will make your summer 2021
Summer is the perfect time for a family reunion or group get-together, and there is no better way to reconnect with loved ones than to a spend carefree time enjoying the outdoors. This stately cabin rental is perfect for large groups looking to discover the best Texas Hill Country cabin rentals in town and features luxury amenities to accommodate everyone's needs.
Glampers will find this cabin set along Hamilton Creek in the heart of Texas Hill Country, just an hour to the northwest from Austin. What makes this cabin extra special are the outdoor amenities, which include a barbecue grill, a canoe, a paddle boat, and a separate tree house for the kids. When you choose family getaways in Texas.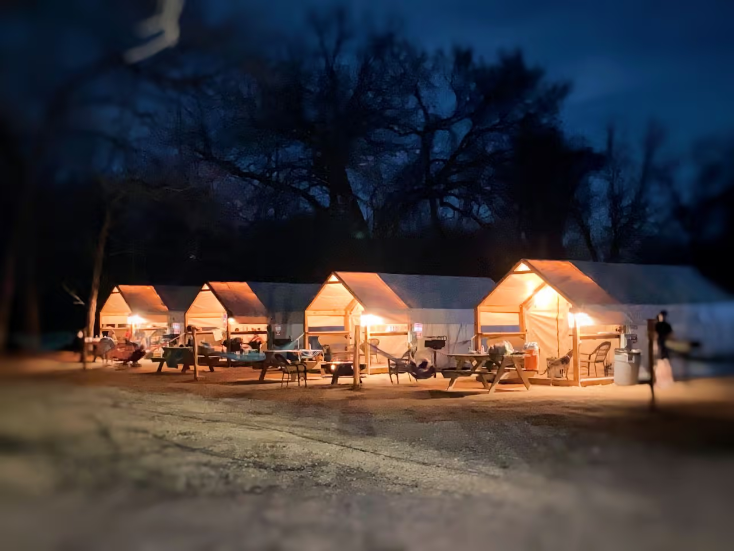 Traditional tipis—New Braunfels offers some truly authentic rentals for the all-important family weekend trips in Texas
For unforgettable weekend trips in Texas or a glamping trip, families can choose to spend their weekend getaway in the absolute best tipis New Braunfels have on offer in 2021—just a short drive outside of Austin. Adults will appreciate the upscale amenities, such as a kitchenette and air-conditioning, while children will be thrilled to be spending their nights sleeping in an authentic tipi. Outside, a beautiful evening under the stars can be spent while telling stories and roasting marshmallows around the fire pit. Weekend getaways with kids don't get better than this.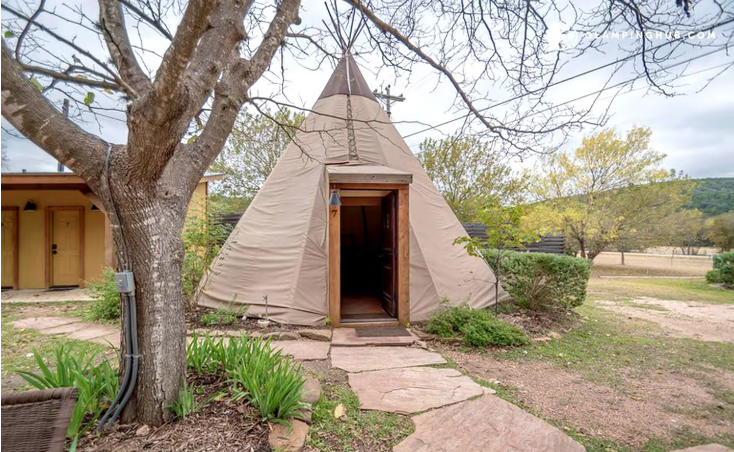 ---
If you are interested in checking out more of our family-friendly accommodations in Texas for you next weekend getaway, click and view the complete collection. Happy glamping!