There is nothing like a fun weekend getaway to leave you feeling refreshed and ready to face a new week. Getting back to nature and enjoying outdoor activities in the beautiful surrounding is just what the doctor ordered. Check out these fun glamping rentals for your next weekend getaway in Georgia and plan an exciting nature escape.
Georgia has so much nature to offer; from national parks and forests to vast lakes and nature trails to hike. Going on a glamping weekend away with friends, family or your special someone is a surefire way to relax and reconnect with nature.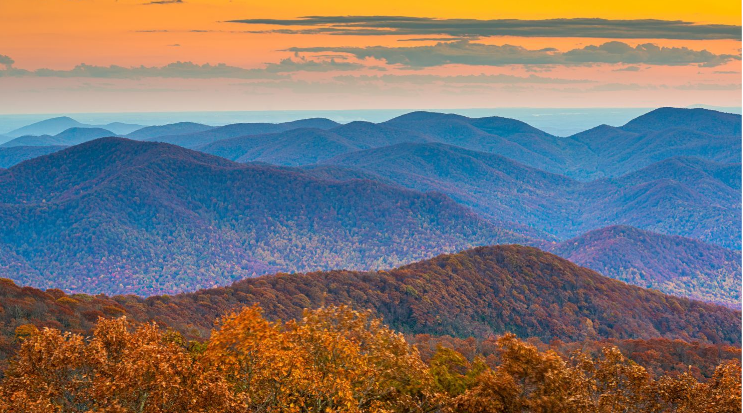 Fun tree house near the Appalachian Mountains
Plan the perfect romantic weekend away in Flintstone near the Appalachian Mountains. This secluded tree house on the border of Tennessee is ideally located for nature lovers who like to get outdoors. There are so many fun activities you might need more than just a weekend! Wake up to forest views and the fresh woodland air. Try water sports that include swimming, kayaking, and white water rafting. For a more relaxing day try fishing, wine-tasting, or wildlife-watching around the property. Enjoy a meal al fresco on your private floating deck!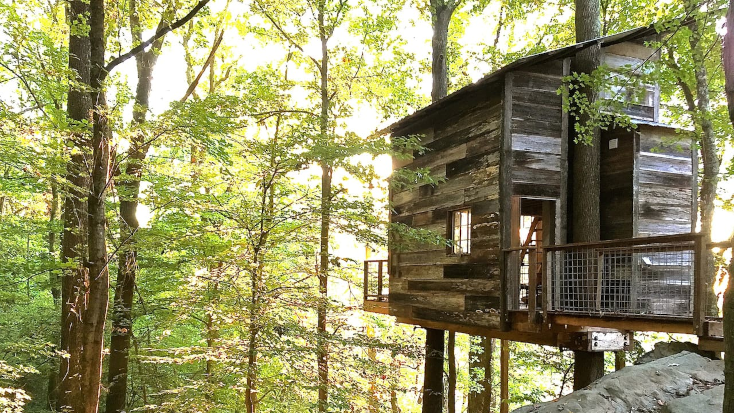 Tiny House near Ocmulgee Mounds National Historical Park
For a fun couple's weekend near Eatonton, Georgia, try this fun firehouse-inspired tiny home. Near Ocumulgee Park the tiny house is surrounded by forests and lakes to explore. The secluded tiny home is minutes away from Lake Oconee for a fun day of hiking and canoeing. Don't miss out on Lawrence Shoals Park or the many fun biking routes. Enjoy the peace and calm of the 16 acres of woodland around the property. Spend day wildlife watching and night stargazing. Perfect for a fun romantic weekend away in Georgia.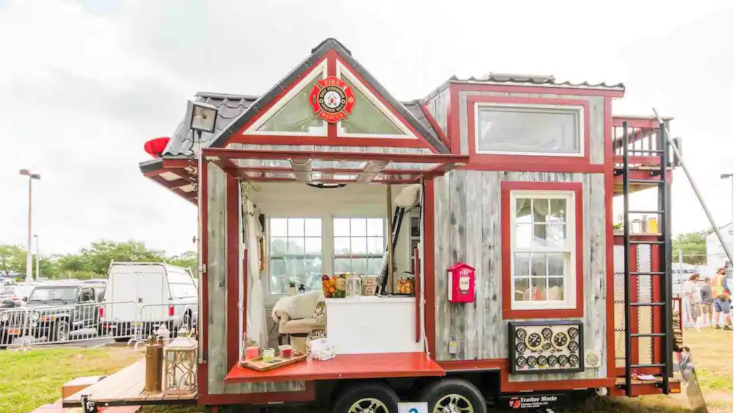 Airstream rental for the perfect staycation near Atlanta
Everyone loves a vintage Airstream! And this one near Martin Luther King, Jr. National Historical Park is ideal for a quick weekend getaway near Atlanta Georgia. Just 20 minutes away from Stone Mountain there are plenty of fun outdoor activities to enjoy; from water sports and sailing to hiking and biking. Tucked away under the banana trees there is a private firepit and plenty of outdoor space to relax. This 1956 retro Airstream is the perfect get weekend getaway for two, near Atlanta GA.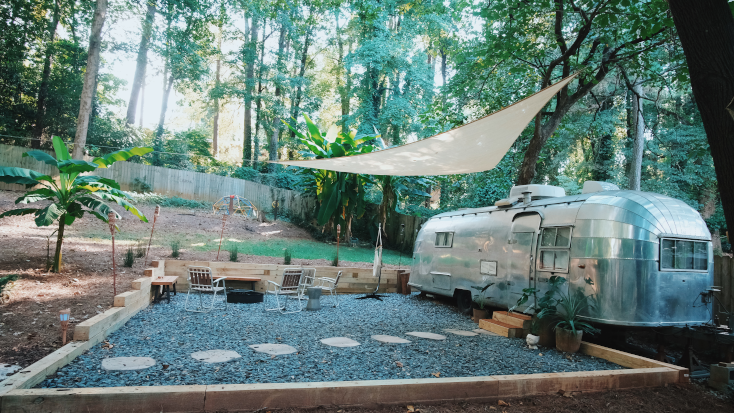 Luxury lakeside tented cabin for group getaways
This fantastic tented cabin glamping site in Ellaville near Jimmy Carter National Historical Park is ideal for large family gatherings or group glamping adventures. Enjoy the 70-acre lake, stocked with bass, bream, and catfish for some excellent fishing. If you want to gather the whole family for a fun weekend getaway this is your spot. There is plenty of outdoor space with lake views and a dock as well as facilities for a fun cookout.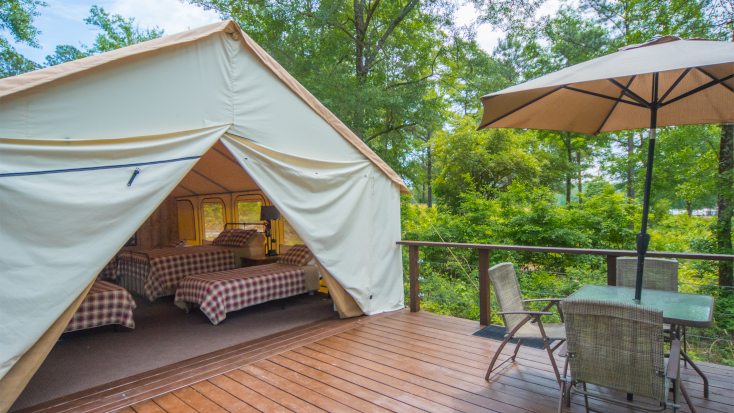 Eco rental near Chattahoochee Forest for a pet-friendly weekend getaway
Try this eco-cabin tucked away in the Chattahoochee Forest of north Georgia, for a fun weekend getaway. Plan a romantic getaway with plenty of beautiful hiking to enjoy with a waterfall along the way. Other fun activities to enjoy are cycling and horseback riding. With 7 wineries in the surrounding area, this is the perfect place for a wine-tasting weekend near Atlanta. Along with dun restaurants and live music to enjoy in nearby Dahlonega.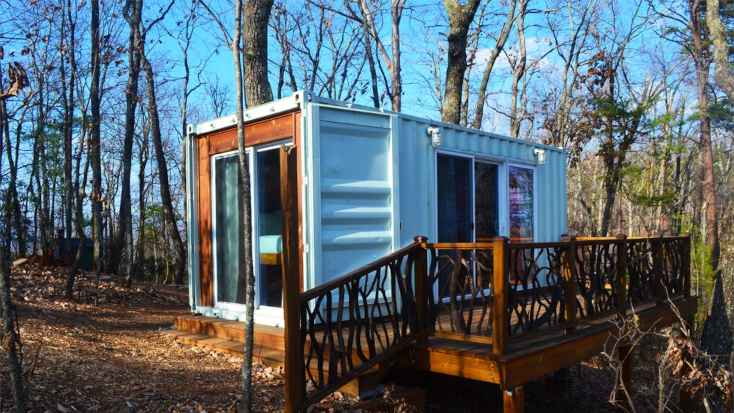 With so many fun things to do in Georgia, don't miss these fun tree houses. Lake Oconee has some fantastic glamping options to enjoy.