Having trouble finding the most fabulous Christmas gift ideas for your best friend? You've checked the stores? Thought about a girl's shopping day? Didn't know if a bro's day of golf would quite cut it? Well, we can help you out with a present that—until now—you didn't know you and your BFF needed.
A gift card to travel to some of the most "best-friendly" glamping getaways this Christmas season is just the answer. In the mountains, on the beach, or in the desert or countryside, there is a perfect destination for every best pal.
Take a browse through our unbeatable accommodations that will truly show your BFF they are number #1 in your book.
Gift ideas for your best friend this Christmas 2021: mountain retreat destinations in America
A mountain getaway for you and your go-to guy or gal is bound to be adventurous and memorable. With a selection of everything from cabins to Airstreams, glampers and their pals can take advantage of skiing in the US and more destinations, snowboarding, hiking, fishing, and more from some of the very best mountain rentals.
Top mountain retreat destinations can be found all over America, Canada, and beyond. For example, why not spend your evenings in a charming CO yurt rental with the Rocky Mountains as your backdrop this year.
From here, guests will be able to enjoy some much-needed downtime and bonding opportunities in the great outdoors.
Beach getaway gifts are perfect for some Christmas present ideas with a twist in 2021
Sit back and relax in the sunshine by the shore at any of these beach getaways with your BFF. Nothing says celebrate all year long by spending your Christmas gift during the summertime while enjoying the sweet peace and serenity with your best pal. Ocean breezes on the Med or chilling by the gulf, a beach trip is unbeatable at any of the best Puerto Vallarta vacations, for example.
For anyone in the UK looking for holidays in Spain to look forward to in 2022, why not consider your own retreats for unique glamping in Spain with Tarragona rentals.
Wherever you want to go this year, gift ideas for your best friend like these simply won't disappoint this year. Whether you want to book Christmas holidays in beach spots you can celebrate the festive season or have something ready and waiting for the following year, be sure to find your own private paradise for rent now.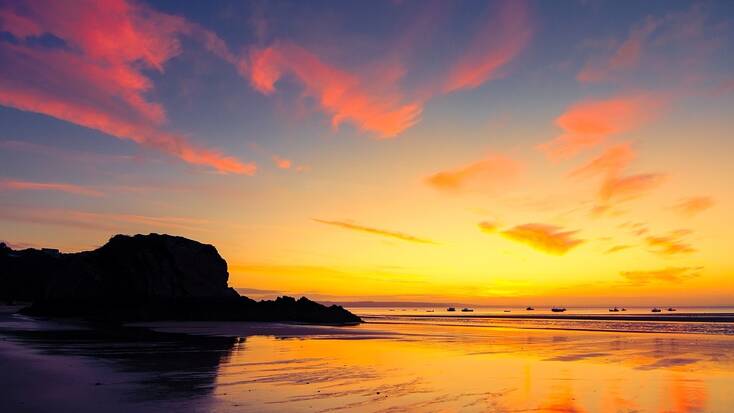 What to buy loved ones for Christmas 2021: how about a trip to the desert to look forward to?
Wondering what to buy loved ones for Christmas 2021?
Motorbiking, climbing, hiking, and watching the sun rise into the desert sky with your best friend will be an unforgettable experience. Your best mate will be thanking you over and over again for thinking of them to share in this one-of-a-kind opportunity.
A desert getaway offers so many opportunities for adventure, especially at some of the top sites in the world, many of which might be closer to you than you think!
Gifts for him and her this Christmas 2021 can also include countryside camping cabins and much more!
Want gifts for him and her this Christmas 2021?
Pop open a bottle of Rioja in this majestic wine country, thanks to the best friend in the whole world.
There is so much the countryside, no matter what country you're in has to offer glampers. Beautiful views, ultimate tranquility, magnificent glamping rentals, and the companionship of your BFF.
Share the most memorable moments together at countryside accommodations including stays on your own private campgrounds in Brittany, France!
For more gift card inspiration and gift-giving ideas, check out Christmas vacations for all things Christmas in 2021!