For most of us, a warm New Year's Eve sounds as if it were a myth, but this year, all of that can change. Start picturing yourself digging your feet into the sand in Mexico, a glass of champagne in hand, gleefully shouting "Feliz Año Nuevo!" A Mexican New Year 2020 means beach retreats, a multitude of colorful decorations, impressive fireworks displays, and the holiday's tradition of eating 12 grapes at midnight for good luck!
We're going to give you some major reasons as to why you should celebrate New Year's Eve 2020 in Mexico. The trick is to pack light, leave any and all distractions and worries at home, and get ready to enjoy an NYE unlike ever before.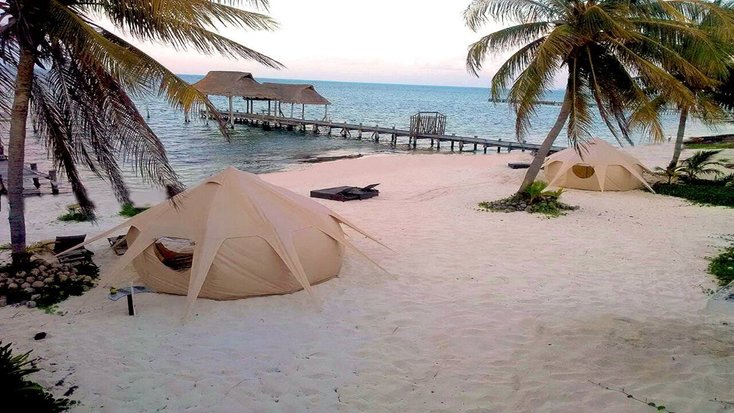 Can I travel to Mexico during the COVID-19 pandemic in 2020?
Many of us will be asking the same question this year: 'can I travel to Mexico during the COVID-19 pandemic?'
The answer is yes, you can (technically).
However, it is worth bearing in mind that the governments of both the U.S. and Mexico have advised that people don't travel during this difficult and unclear time.
As numbers continue to fluctuate in both countries, it's fair to say that the pandemic is far from over. However, understandably, more and more of us are becoming frustrated with the lack of opportunities to travel, and most recently, the U.S. has seen a large chunk of its citizens head for some of the best places to go on vacation in Mexico.
With New Year's approaching, it's becoming more and more clear that many U.S. citizens are interested in exploring the idea of a Mexican New Year. 2020 has been full of surprises, so we advise you to keep your eyes on the updates moving forward!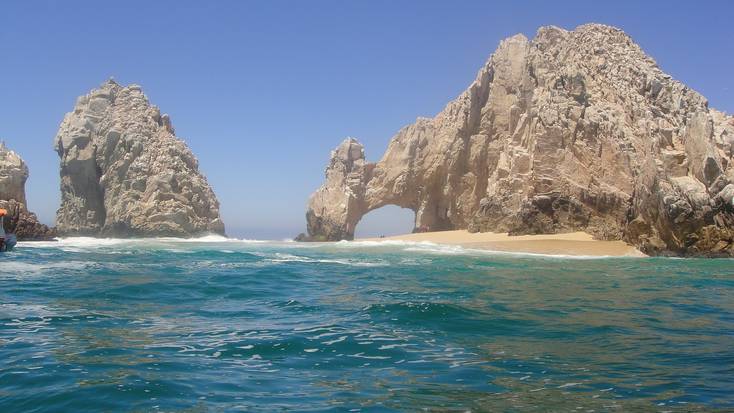 How can I travel to Mexico from the U.S. during COVID-19? Good to know in 2020
While the rules are still somewhat unclear, travel plans are being made in the masses from some U.S. citizens who are looking to make their Mexican New Year a reality wherever possible.
A statement made from the U.S. recently said that 'The United States will temporarily limit inbound land border crossings from Canada and Mexico to "essential travel."
Still wondering, 'how can I travel to Mexico from the U.S. during COVID-19?'
In basic terms, this simply means that air travel is still allowed between both countries and so if you were thinking of booking flights for your next vacations in Mexico, you're completely within your rights to do so.
The same goes for train and sea travel, both of which are still fine for guests to book and reserve.
What can't I do during the COVID-19 pandemic in 2020? Mexican New Year travel tips
But 'what can't I do during the COVID-19 pandemic,' you might be asking.
Well, driving between borders has now been prohibited meaning that glampers best way of enjoying the Mexican New Year in 2020 is to book their flights as soon as possible!
The same goes for commuter rail and ferry travel – both of which are now out of contention for those thinking about traveling to Mexico in 2020.
However, you can find some of the best flights to Mexico in 2020 this year in a heartbeat so you won't have to worry about how to get to Mexico in a hurry.
Where to celebrate NYE in Mexico: best destinations for New Year's in 2020
From air conditions beach cabanas in Tulum, New Year's Eve in Quintana Roo, to some of the best luxury eco-tents in Cancun, there are a number of extraordinary places to spend a Mexican new years eve 2020.
Mexico is home to some of the best beaches in the world and you would be foolish to think that there are many better places to spend your NYE celebrations this year!
We've cleared up the doubts regarding travel so far but you should only book your flights after you've reserved the best accommodation in Mexico where you can spend New Year's 2020 in style, comfort, and of course with loved ones around you.
Glamping Hub's Tip:  Usually, we would advise you to head to the street party at the Malecón to find the heart of the action in Puerto Vallarta! New Year's Eve getaways don't get better than this!
For those who'd like to avoid crowds during COVID-19, we suggest an all-inclusive food and drinks package at any one of the incredible, upscale restaurants throughout the city!
For more New Year's Eve inspiration, check out our blog post, "One-of-a-Kind Places to Spend New Year's Eve 2021."