Let's face it. Finding gift ideas for Dads can be an absolute pain. We all know the stresses of trawling through the internet trying to find something suitable, which is why we've come up with some creative travel gift ideas that are perfect for dads who have a touch of wanderlust. Material presents only go so far, but experience gifts are the kind that really keep on giving.
Purchase your dad a Glamping Hub gift card this Christmas so that he can decide exactly what he wants to get out of his winter weekend getaway. Whether he'd prefer an outdoor adventure, a relaxing retreat, or a bit of both, he will have no problem finding something that is right up his street.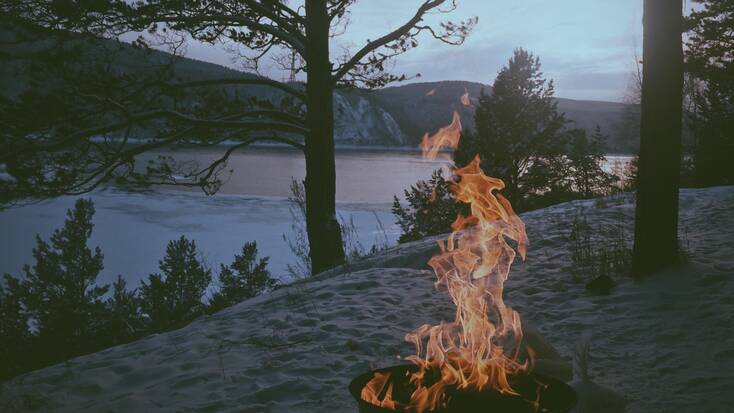 Take yourselves on an outdoor adventure: 2022 vacation ideas
This one's for the adrenaline junkies and thrill seekers. At Glamping Hub, we suggest arranging an outdoor adventure as one of the top gift ideas for Dads.
Quoting the great Shawshank Redemption: 'I think a man workin' outdoors feels like more of a man if he can have a bottle of suds.' Well, times have certainly changed in terms of gender stereotypes. That said, is there anything more thrilling than being in the great outdoors experiencing and braving its unruly conditions?
If you're looking for a US vacation, then there are plenty of options to choose from.  Grand canyon camping is perfect if you're in search of an Arizona getaway; hike the trails and enjoy the breathtaking views from a cabin rental on its border.
Or perhaps your creative travel gift idea needs a bit of rushing water. You could get yourself a vacation rental near Yosemite Falls and enjoy the natural adventure of a Yosemite camping trip. Yosemite National Park is California's trophy landscape, with fame for its wealth of sequoia trees and towering cliffs. The sheer scale of the thing is simply breathtaking.
Or better yet, enjoy a Niagara Falls vacation when you visit New York. Getaways here are always a great idea, with the stunning water feature crashing between the US and Canada borders. With plenty of trails and viewpoints, you're certain not to be disappointed. Of all the vacation ideas 2022 has to offer, these are certainly not going to disappoint.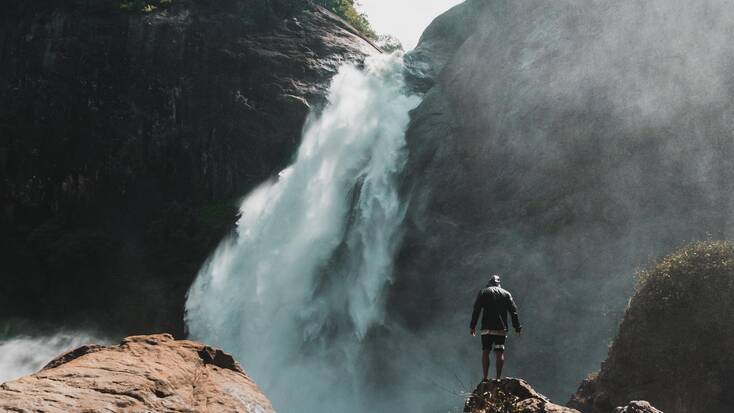 Unwind with a restful spa retreat or spiritual getaway
If it's already been a stressful year for the old man, then why not treat him to a spa retreat vacation? He can put his feet up and forget about all of those things that men worry about.
This doesn't just mean going for a massage and have some hot stones placed on the spine. To really open the mind, you could pass on a father's day gift to a yoga and spiritual retreat. This is the type of gift idea that you can get in on yourself. Stretch and breathe and feel the natural world around you.
Perhaps it's just pure relaxation that he's after. Any secluded getaway near some hot springs will mean the tranquility of a tent rental while offering the opportunity to go bathe in a natural, heated bath. If that's not a mouth-watering prospect, then we don't know what is! Vacations in 2022 need to be relaxing after the year we've had, after all…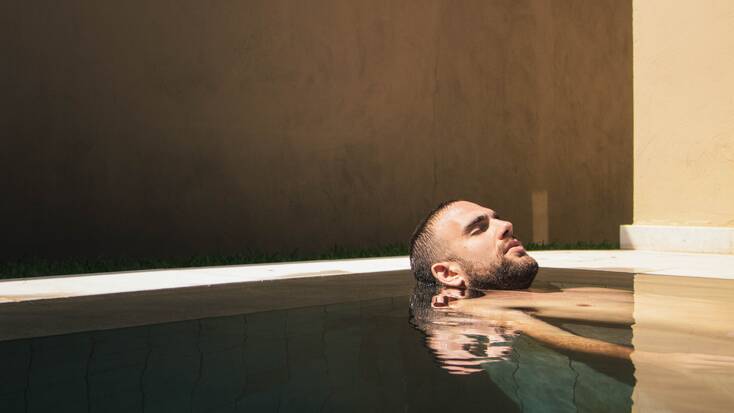 Enjoy a lakeside camping vacation: top travel gift ideas for Dads
Last but not least, it's the epitome of serenity: a lakeside camping vacation. Like plenty of classic literature throughout the ages, who doesn't want to get away from the pretensions of modern society and become a fisherman?
That could be too much commitment. Instead, check out the best father's day ideas and enjoy a lakeside camping rental. Whether you're interested in a stay at the jaw-dropping Great Lakes or you're looking for something a little more modest, there's bound to be something for you.
Lake Michigan camping rentals will allow you and Dad to stay on the shores and enjoy the incredible views. Water sports are an option and stays here will certainly not leave you disappointed.
Or go for something smaller and discover the charms of Tillamook Bay: this isn't quite a lake, but it's on the Oregon coast and is an idyllic destination for water sports and much more. Located by Tillamook State Forest, there's plenty to see in this gorgeous area.
So what more is there to discover? Whether it's for father's day 2022 or birthday present ideas, there's certain to be something to get your imagination going right here!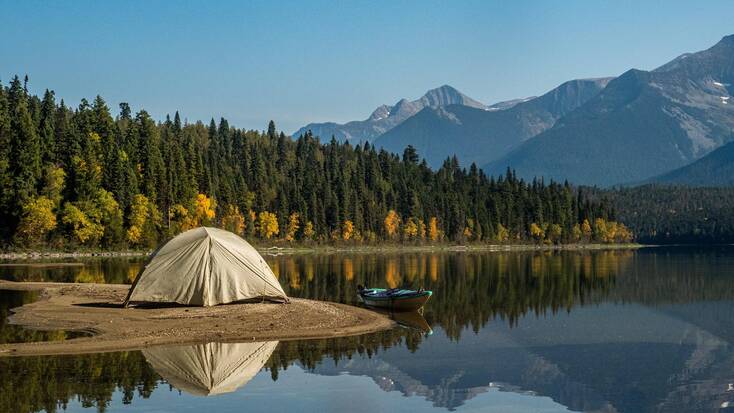 We've got you covered when it comes to creative gift ideas. Our holiday gift ideas for spa-lovers will make sure that all of your bases are covered.  For the best father's day ideas 2022, check out this link.