Planning a getaway and booking an accommodation is a big decision for anyone. If you're the type of person who wonders about refrigerator size, number of burners, and adequate space for entertaining, you might want to read on before hitting the "book now" button. Foodies, entertainers, and eaters alike, our favorite, gourmet glamping kitchens are just for you.
Exquisite Wooden Cabins Snuggled in Luxury Colorado Mountain Resort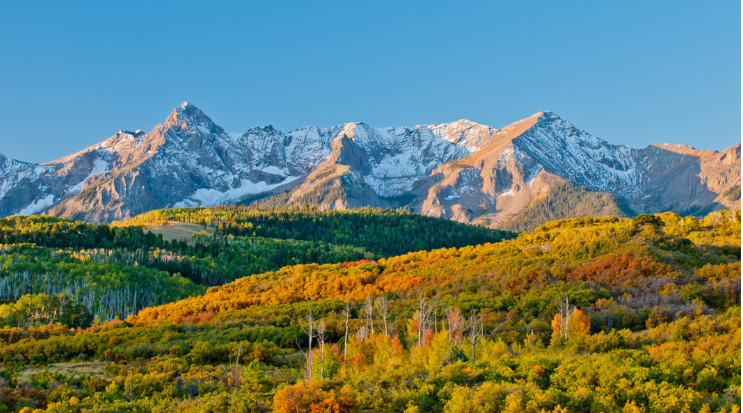 When you go glamping, you'll most likely be out enjoying your surroundings. After a morning of hiking or exploring, this rustic, fully stocked kitchen will welcome you back with its big burners. Cozy and open, it's the perfect place to whip up a warming bowl of soup or bake a quick bread to nibble on throughout the rest of your trip.
An added bonus is the double-pane window just above the sink—the ultimate spot for the early riser and their first cup of coffee.
Cozy Cottage with Home Theater and Guest Cabin in Julian, California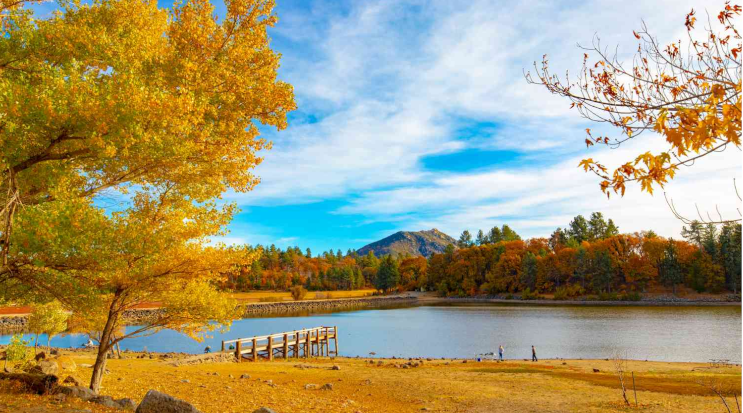 If rustic isn't quite your style, may we suggest this beautifully modern kitchen set up in Julian, California? The marble countertops and stainless steel appliances provide the perfect space to warm up with a freshly brewed cup of coffee before the rest of the family starts stirring.
When they do start waking up, what better way to start the day than with fresh blueberry pancakes and bacon, to be eaten in the sunlight-drenched kitchen nook? It's the perfect way to start your day before heading out to explore the surroundings.
Historic Schoolhouse with Pacific Ocean Views, Northern California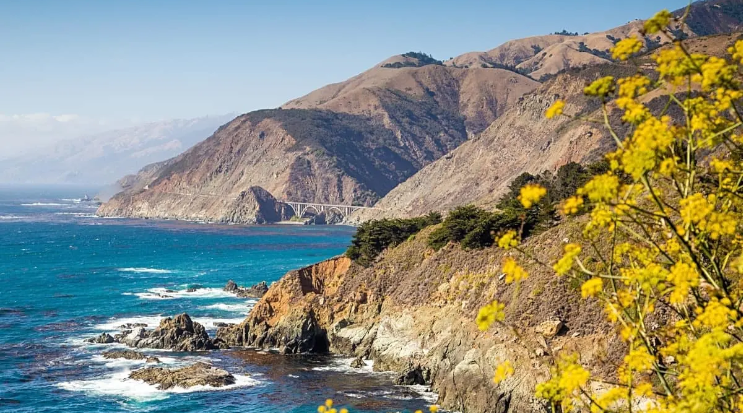 If you believe dinner prep goes hand-in-hand with a glass of vino and merry chitter-chatter in the background, this unique schoolhouse rental is for you. The kitchen's long bar is the perfect place for guests to sit, nibble, and chat while you chop the herbs and get the chicken ready for roasting. Nine times out of 10, eating is more about the people you share it with than the food that's on the table. This is the perfect setting for a night of wine, stories, and laughter.
Award-Winning, Unique Clifftop Rental near Devonport, Tasmania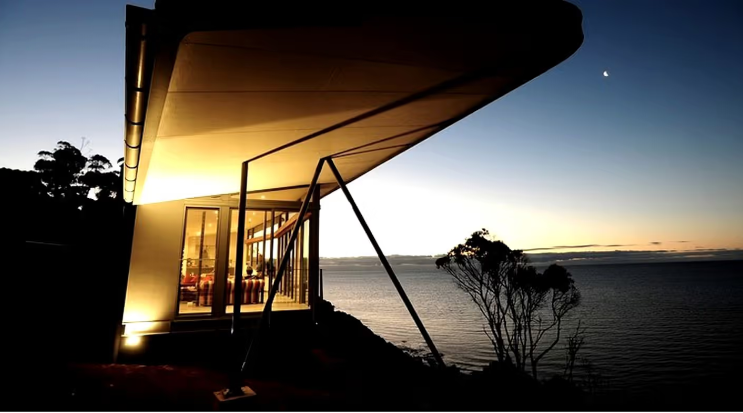 Sometimes the kitchen isn't as important as the views that come along with it, and we're pretty sure a cliff-top dinner party beats all. It's a proven fact that food tastes better when on vacation or when at a memorable spot, and what's more memorable than cliffside views and the gentle ocean in your ears? Pair this location with fresh seafood from the area, a crisp bottle of white wine, and poached peaches for dessert.
Ultimate Luxury Villa with Outdoor Pool, Virgin Islands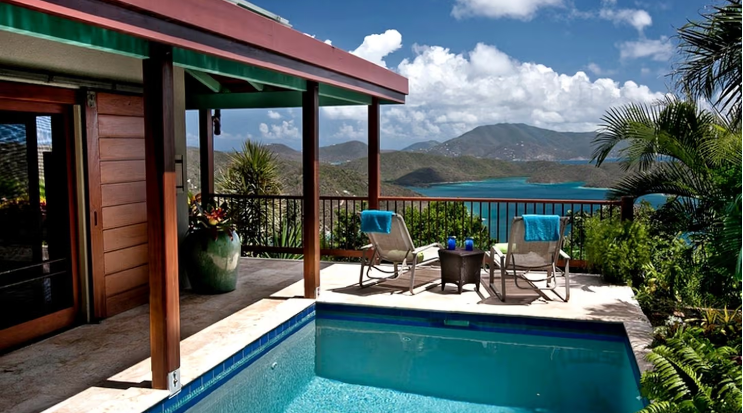 With luscious greenery peeking through the windows and a private pool just around the corner, this tropical kitchen is begging for low-key dishes and a quick clean-up, so you can get out and enjoy the sun. Whip up fresh fish tacos, lemon-doused shrimp skewers, and a ripe tomato salad. Tropical fruit in the morning tossed with Greek yogurt and a bit of granola will be the perfect quick start to your day, too.
If cooking on vacation isn't your thing (we get it—it's your time to relax and enjoy a break from everyday life), we're guessing you'd still like to eat good food while away. Take your luxurious trip to the next level by booking an accommodation that includes gourmet meals, or even better yet, a personal chef. Try these luxury tents outside of Toronto where a private chef will prepare your meals, or these luxury tents near Bend, Oregon, where all meals are prepared fresh with an emphasis on organic and local food.
No matter which kitchen (or private chef) you choose, your perfect escape is just as much about disconnecting in the outdoors as it is about connecting with loved ones around the table.
If you're looking for a bit of summer cooking inspiration, don't miss this post on top summer grilling recipes!