Finding the best bachelor party destinations can be tricky. While you may initially envision something along the lines of "The Hangover" when you think of your future bachelor party, we encourage you to think outside the box and take a look at these brilliant, possibly even the best outdoor bachelor party ideas.
Keep reading to find the
best bachelor party destinations
Create long-lasting moments with your future groomsmen, without having to piece the night together by clues from photos taken on your smartphone. A weekend at one of these glamping destinations, perfect for outdoor bachelor party locations, is sure to give you a unique, outdoor bachelor party that you won't forget in a hurry. When you've planned the best bachelor party, toasts will be made in your honor, so keep reading and use one of our epic outdoor bachelor party ideas!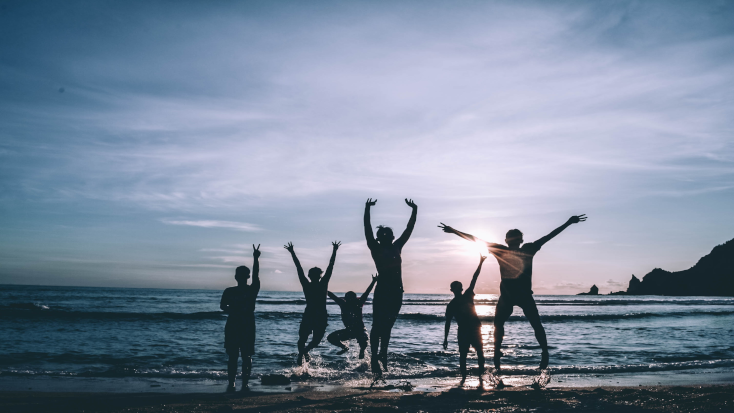 Discover your Mexico bachelor party for a guys getaway to remember in 2023
Heading to Mexico is always one of the top bachelor party ideas. In Mexico, you and your buddies will find a relaxing casita with a private beach and garden or a Mexican beachfront cabana where you can learn to cook authentic Mexican food. Sit back and enjoy each other's company while doing a tequila tasting, instead of sampling the cheapest version available at a spring break-style bar, and indulge in an unforgettable outdoor bachelor party. Are there any better bachelor party ideas than some tequila tasting party ideas?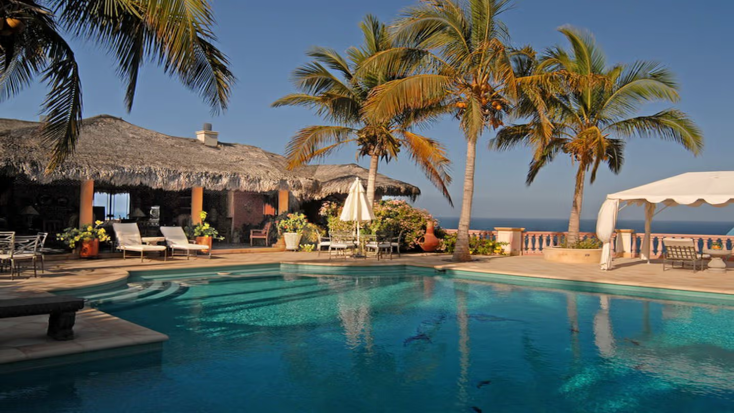 Discover Canada bachelor party destinations in 2023 such as treehouse rental Quebec is popular for
Short on outdoor, camping bachelor party ideas? Drive up to Canada for an unforgettable weekend in an authentic Mongolian yurt, situated just an hour west of Montreal. Bachelor party ideas here are perfect for something different to the norm. The yurts can be installed in various sizes to suit your bachelor party's needs. Don't shy away from booking a massage for the group—this glamping property offers them on-site, and it's the perfect way to get rid of any pre-wedding jitters and to enjoy the best bachelor party.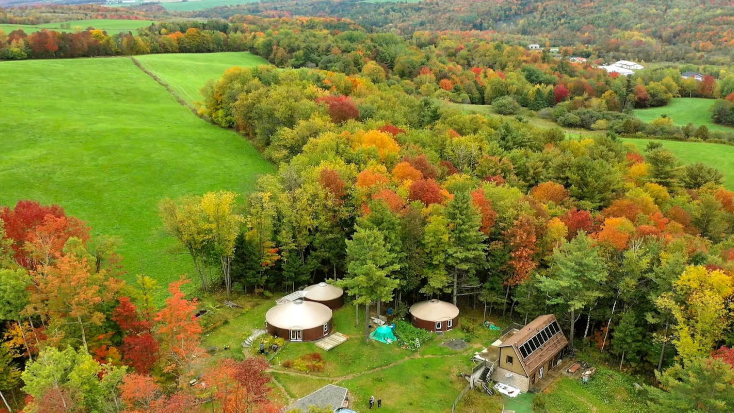 Top ideas for bachelors party accommodations
Make your childhood dreams come true with your best guys in a treehouse rental Quebec has to offer in 2023, hidden away from all the hustle and bustle of the city in a 2,000-acre protected regional park. We're envisioning you all chilling out around the outdoor fire pit, swapping old stories about the groom and your past escapades together, local craft beer in hand. Be sure to stop by Bier Markt in downtown Montreal to pick up a six-pack or two, one of the best ideas for bachelor's party, before heading to the accommodation.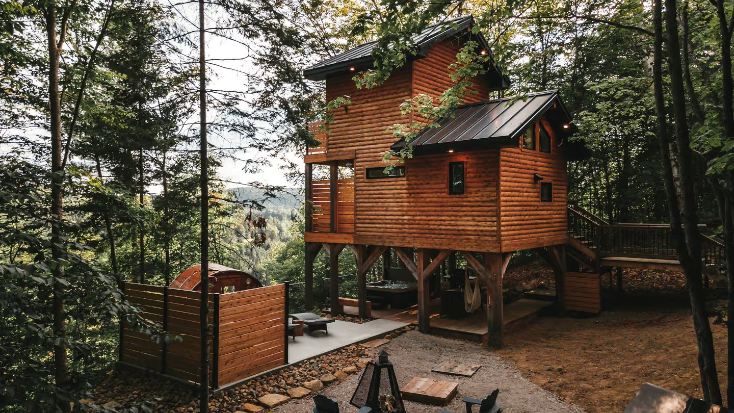 Group getaway ideas: the best bachelor party ideas in Texas
Looking for adventure? The best bachelor party ideas in Texas are perfect for adventure-seeking bachelors, and they will love to host their dudes' weekend at a Texas lodge in Texas that is conveniently located near Big Bend National Park. With over 800,000 acres of land to explore hiking and biking, it's the perfect destination for an active bachelor party. Later on, head to the pool, or play a game of volleyball, before catching an on-site, live music performance on both Fridays and Saturdays.
A glamping bachelor party is the best way to get some downtime before the chaos of the big day, and we bet you'll end up valuing one last weekend together with just the guys before you start your life as a married man. We're also fairly certain you'll be thankful that you didn't give your groomsmen any new, embarrassing bachelor party ideas or stories to tell during their wedding toasts.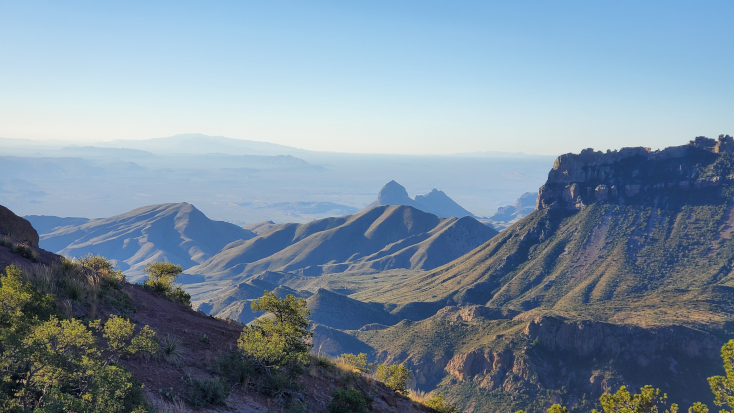 For more glamping bachelor party ideas, click here. We've compiled the very best locales just for you and your buddies.