Adults and kids will get a kick out of sleeping in luxury treehouses. Across the US, there is a large selection of kid-friendly treehouses to rent for unique family vacations. Tucked away in the forest, with luxury amenities, that the whole family will enjoy! Check out these suggestions for a truly unique family vacation.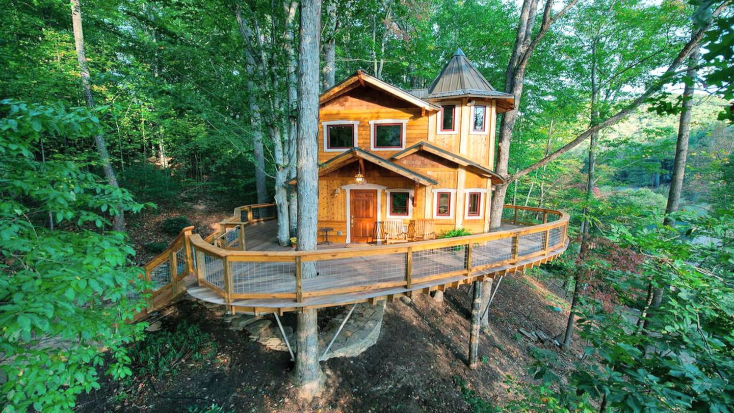 West Coast vacation ideas: the best treehouse rentals in California
Whether you are glamping California or traveling for glamping in Washington, there is a fantastic kid-friendly tree house for you. This two-level treehouse cabin in Washington with a private deck and BBQ also sports a private hot tub, to relax after a fun day of hiking and exploring.
If you venture to Oregon vacations, you will find a bed and breakfast set in the treetops that has a perfect loft area for children. Conveniently near the Pacific coast, a beach day is easy to enjoy. In California, this 12-person treehouse SF is ideal for large family get-togethers!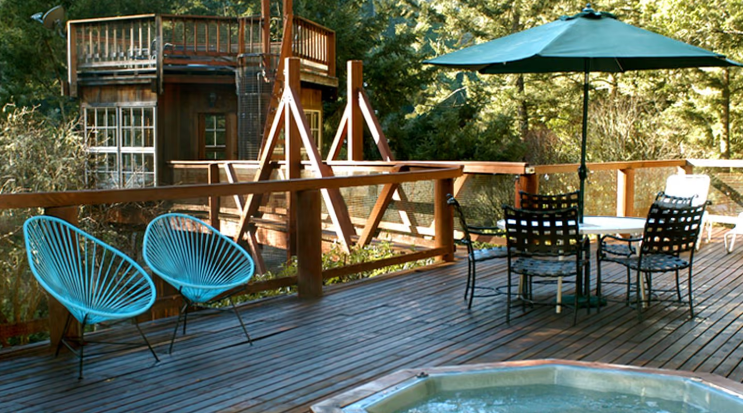 East Coast vacation ideas in the tree tops: best glamping near NYC and treehouse rentals, Vermont
From the forests of New England to the mountains near NYC; the whole family will enjoy a tree house getaway. Take your kids to this cozy Tennessee treehouse to explore the seven acres of breathtaking woods surrounding it. These treehouse cabins in New York are another great option because they overlook Cayuga Lake and both units can be rented together. It is the ideal alternative for Upstate New York resorts for families.
There are unique accommodations and great Lake George resorts for families to enjoy the best vacations. Lake George offers many fun things to do for kids and family-friendly vacation rentals. You can also find Adirondacks family resorts for a fun mountain retreat in 2023. 
This two-story Vermont treehouse, tucked away in the stunning Green Mountains, is supported by two enormous pine trees. Set on the lake, you will love the access to outdoor adventure!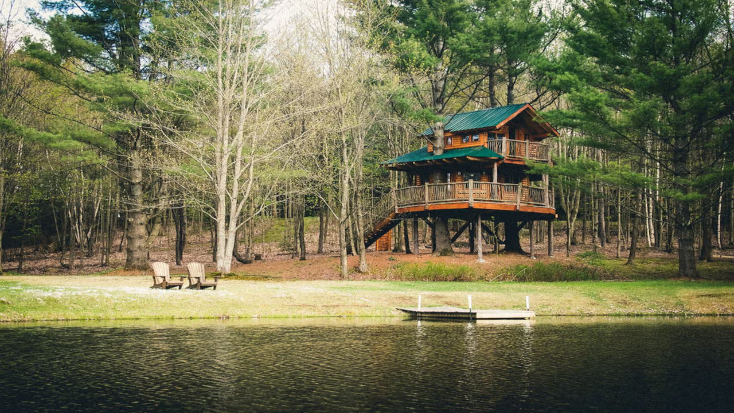 Other amazing treehouses in Europe: take your unique family vacations across the continent
Your tree house adventure and unique family vacations don't have to be limited to the US, since some of the most exquisite kid-friendly tree houses on Glamping Hub are located overseas. These treehouses in Europe have hammocks, balconies, bridges, and more, allowing you to live in a fairytale. These unique treetop apartments in Spain have a secret waterfall nearby, as well as hot springs, skiing areas, and zip lines.
Venture to more unique family vacations with this bed-and-breakfast treehouse in France is designed like a nest, and you will receive a lovely breakfast basket every morning.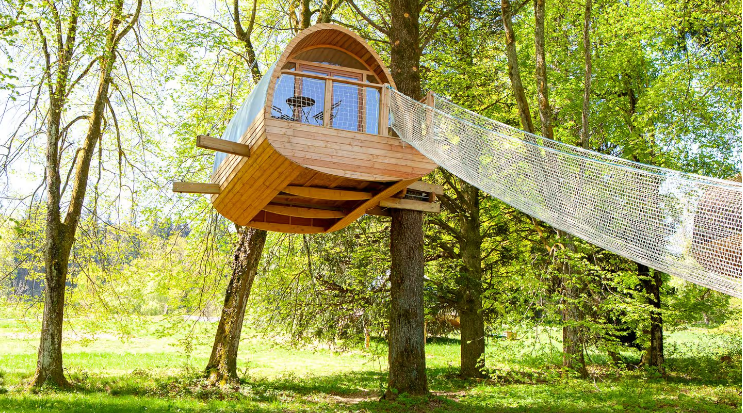 Don't forget to browse our treehouses with the best views and our budget-friendly treehouses while you're at it!