Shrove Tuesday, 2021, is upon us; February 16th, marks the start of Lent and the countdown to the Easter holidays have now begun. In the Uk and Ireland in particular, Shrove Tuesday is also known as Pancake Day, a final day of indulgence before the rigors of a 40-day Lenten fast begin. But where does the tradition of Pancake Day originate from, and what other traditions are there for Shrove Tuesday? Keep reading to discover some unusual traditions and customs for Pancake Day, and indulge in a final treat before you say goodbye to chocolate, sweets, and treats for 40 days!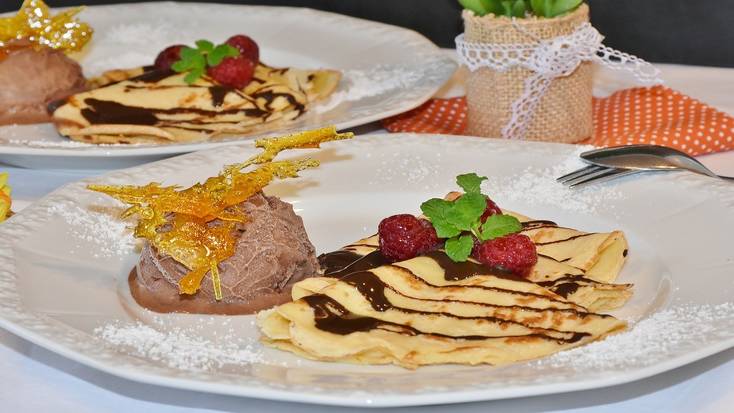 The origins of Pancake Day
The origins of Pancake Day stem all the way back to the Anglo Saxons who would confess their sins the day before Ash Wednesday, and their sins would be absolved, or "shriven" (hence Shrove Tuesday). In order to keep to a Lent fast, people would use up the last of their eggs and fats on Shrove Tuesday, and pancakes were the perfect way to do this. Pancakes have been a popular dish for centuries, and recipes have been found in cookery books from as long ago as the 1430s. Now that Pancake Day 2021 is upon us, you can look forward to continuing this long-lasting tradition.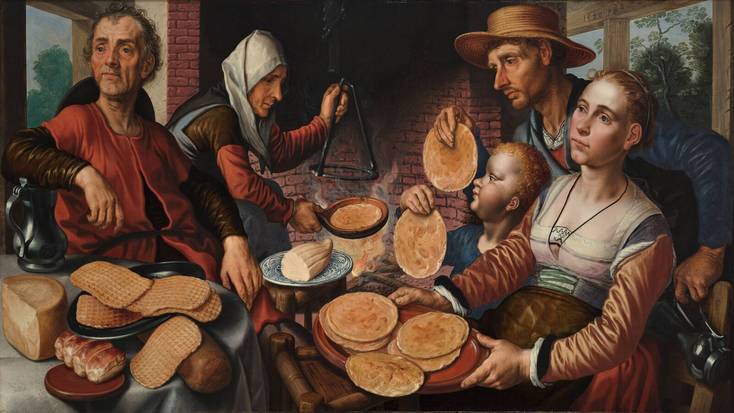 Race into Shrove Tuesday 2021 with a pancake race
One popular tradition in the UK for Pancake Day is the annual Pancake Race. One town that is particularly well-known for this is the idyllic market town of Olney, Buckinghamshire. Market towns across the UK are well known for their quirky local traditions, and Olney is no different. While there are several different accounts as to how this annual race started, it is generally accepted that it started as early as the mid-15th century, and after a brief pause during the Second World War, it was revived in 1948. The race has 25 participants, all women from the town aged 18 and over. Participants line up on Shrove Tuesday wearing a skirt, an apron, and cover their heads. They then run just over 400 yards with their pancake in a pan, and they must flip the pancake at the start and finish line. The whole town usually turns up for this annual tradition, a classic example of a market town's more unusual customs! What better way is there to celebrate Pancake Tuesday 2021 than with this odd custom?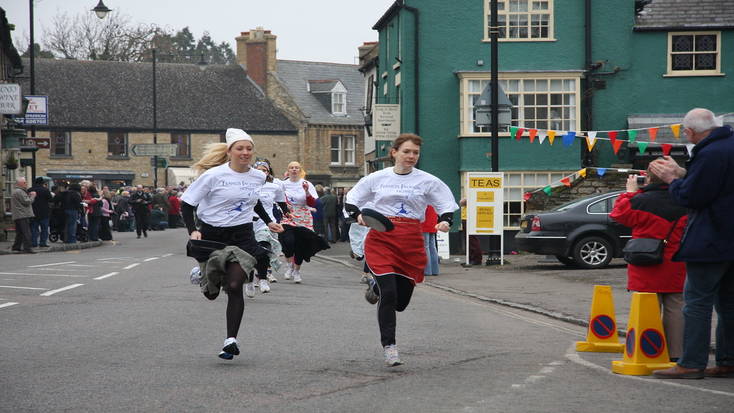 Kick-off Pancake Day 2021 with a game of Shrovetide football
Ashbourne, Derbyshire, is a town with an unusual tradition. Each year on Shrove Tuesday, they resurrect the earliest style of football; a riotous affair in which residents from either side of Henkmoe Brook that goes through the center of the town, compete in this medieval-style game. With a leather ball filled with corks, the goals are three miles apart, and since the game goes through the town, shop windows are boarded up, just in case! If you fancy observing this tradition for Pancake Day 2021, you can head to the Peak District and stay in a luxury pod for a short getaway of glamping. Derbyshire has mile-upon-mile of stunning, rugged countryside to explore, perfect for working off those pancakes!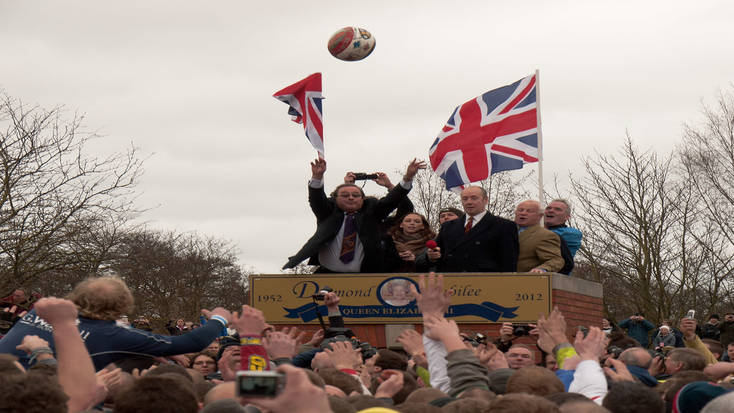 Ale and stonecutters celebrating Pancake Day in Corfe Castle
Corfe Castle, Dorset, has a very unusual tradition for Pancake Day. Each year, the Ancient Order of Purbeck Marblers and Stonecutters hold their annual meeting at the town's town hall. Any would-be apprentice's and members have to bring a quart of ale—the equivalent of about a pint and a half—a loaf of bread, and the equivalent of six shillings and eightpence. A football game similar to that in Ashbourne to use to follow proceedings, but now it's kept to simple kickabout in the street. If you fancy joining the Ancient Order of Purbeck Marblers, or if you just want to explore this stunning area of Dorset, a stay in these bell tents near Swanage are perfect for a group getaway!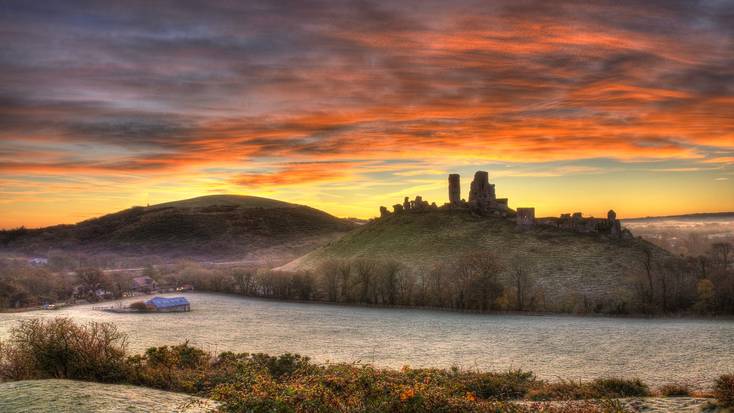 Skip into Pancake Day 2021 with a trip to Scarborough
One way to enjoy Pancake Day 2021 is with a stay in a cozy, eco-friendly rental near Scarborough. On Shrove Tuesday, head into town, and at noon, the Pancake Bell will be rung, and everyone heads to the promenade overlooking the beach where a series of long ropes are set up. Each rope will have anything up to 10 people skipping over it. The origins of this unusual Shrove Tuesday custom are not all that clear, but it could date back to the middle ages when skipping was used as a magical game, associated with the scattering and sowing of seeds. It's not even known how long exactly the tradition has been going on for in the town, but it's been a mainstay for at least 200 years.