Winter is leaving! Keep reading for some great places to stay in the Pocono Mountains to celebrate! Groundhog Day marks the beginning of the end for winter and signals the approach of spring. With 2,400 stunning square miles of forests, rivers, lakes, and numerous areas of nature and wildlife, the Pocono Mountains are perfect for a getaway in the great outdoors. With some incredible hiking trails, white water rafting, ATV tracks, and much more besides, any outdoor enthusiast would love a vacation in the Poconos.
When is Groundhog Day, 2021?
Windering when is Groundhog Day, 2021? Groundhog Day falls on February 2nd every year, so if you want to celebrate the end of winter with the family or a group of friends somewhere different, keep reading and find out more about what you can do in the Poconos, and where you can stay in this stunning part of Pennsylvania! From luxury cabins to tiny houses, you're spoilt for choice of places to enjoy a Groundhog Day getaway, 2021!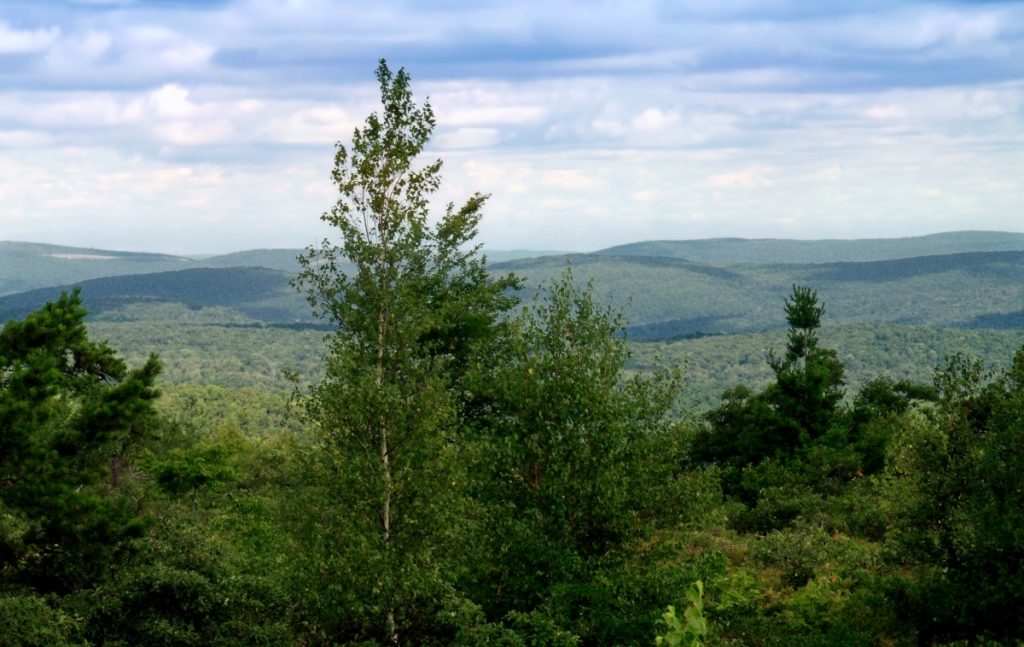 What is Groundhog Day? The History of Groundhog Day
We've all seen, or at least heard of, the Groundhog Day movie that made this otherwise small holiday famous, but what is Groundhog Day actually all about? The history of Groundhog Day is traced back to Punxsutawney, PA, in 1886. In 1887, there was the first official commemoration of the day. The idea of Groundhog Day comes from an old Pennsylvania Dutch superstition that if a groundhog—also known as a woodchuck or marmot—emerges from its burrow on February 2nd and sees its shadow because of clear weather, it'll return to its den and winter will continue on for another six weeks. However, if it's a cloudy day and the groundhog, therefore, doesn't see its shadow, the winds of winter will start to depart, and spring weather will start to make an appearance!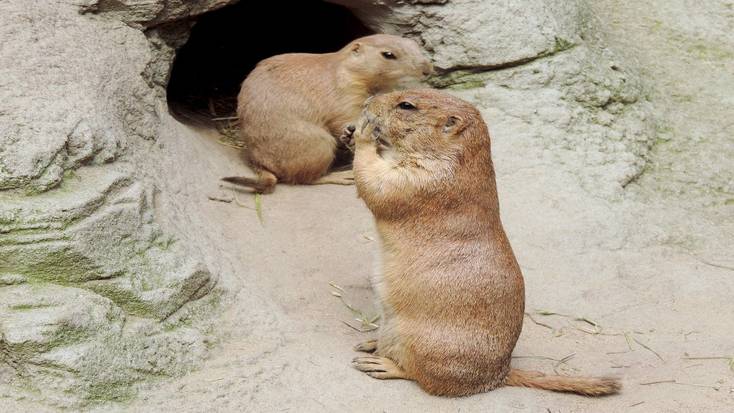 Where to stay in the Pocono Mountains
When heading to the Poconos, you can enhance your adventure into the great outdoors with a stay in some unique, rustic accommodations. From cabins and tiny houses to tented cabins and pet-friendly rentals, we have some great options for you and your family to enjoy the perfect getaway.
Enjoy a stay in one of our Pocono cabin rentals on Groundhog Day, 2021
If you're looking for an authentic woodland experience, but you still want to enjoy those creature comforts, a stay in one of these luxury Pocono cabin rentals will leave you wishing you were actually living in the Groundhog Day movie so you can live day after day in a secluded, beautiful part of the world. If you've been hiking all day, you'll want to get back to your accommodation, and totally relax. Well, look no further, these cabins with hot tubs are the perfect place for you and your loved ones to escape for the perfect Pocono Mountains getaway!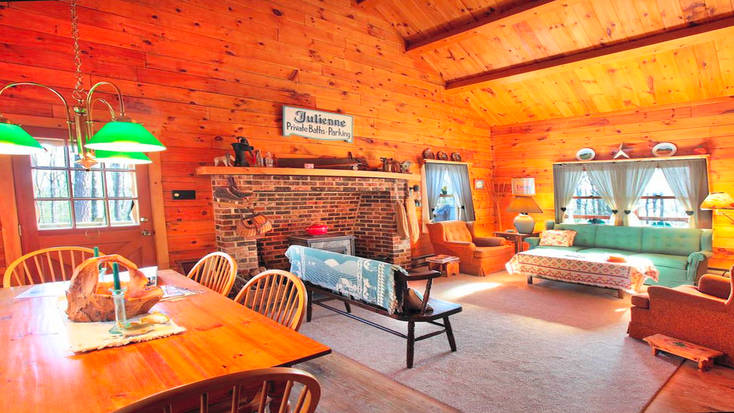 Take your four-legged friends to the Pocono Mountains with a stay in one of our pet-friendly vacation rentals
One of the best parts of heading out into the great outdoors for a few days is that it essentially means you've planned some awesome pet-friendly vacations! Instead of leaving your four-legged friends in kennels while you're hiking trails and exploring woodland, let your canine pals sniff out some new smells and run wild for the weekend. With a stay in one of these pet-friendly vacation rentals, a family getaway means the WHOLE family!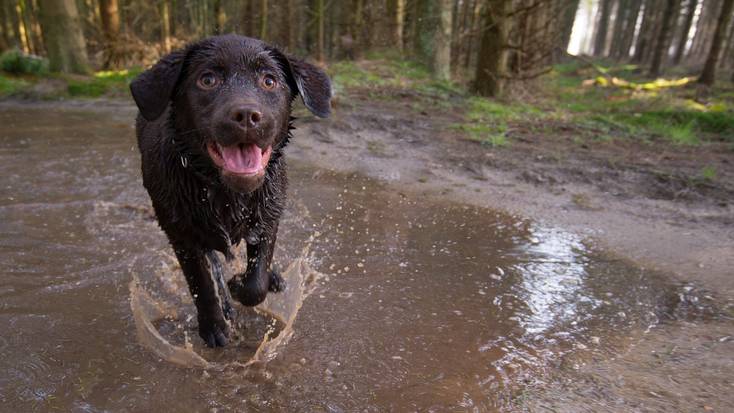 Join the tiny house movement when you stay in the Pocono Mountains
The tiny house movement has really caught on all over North America, and with some really unique options utilizing the small space so well, it's easy to see why. If you've always wondered whether or not to believe the hype, book a stay in one of our amazing tiny houses for a unique vacation in the Pocono Mountains.
Things to do in the Poconos
When staying in the Poconos, there's a wide range of activities for you to enjoy. With numerous trails, hiking is a great way to explore the woods, lakes, and rivers in the area. With trails such as the ones found in the Promised Land State Park, the Bushkill Falls trail, and 45 miles of the Appalachian Trail to explore, you can enjoy some incredible hikes. Among the other things to do in the Poconos, you can try some more extreme sports with whitewater rafting, and there are also ATVs to keep petrolheads happy. A great day out for the family is a trip to Skytop Lodge where you can explore the trees over a series of high ropes and zip lines, and there are also paintballing companies that are perfect for a friend's weekend getaway of adventure!