If you've ever had any questions about the Appalachian Trail, sit back and keep reading. Almost a century ago Benton MacKaye envisaged a great hiking trail running down the eastern seaboard of the United States, from New England to the southern Appalachians. His dream became the Appalachian Trail, a hiking route that stretches over 2,180 miles across 14 states. Where does the Trail start and finish? The mountains are generally considered to stretch from Springer Mountain in Georgia all the way down to Mount Katahdin in Maine. It remains one of the best places to go hiking in America, with numerous luxury Appalachian rentals along the trail. The Appalachian Trail states are all stunning in their own right, so you won't be disappointed at any point on your hiking adventure.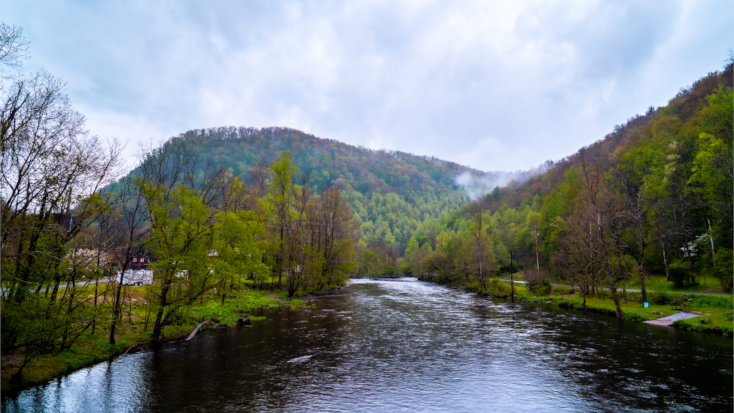 Wondering how long it to hike? Appalachian Trail tips and advice
One question that needs to be answered is how long to hike. Appalachian Trail routes vary in length and difficulty, so how long to hike the Appalachian Trail depends on your own ability and how much time you have. There are a number of notable Appalachian Mountains location options. Appalachian trail routes stop through some great areas of natural beauty, and tourist interest. Get ready for an adventure in the great outdoors with our guide to hiking the "A.T." 
In the 1920s and 1930s, MacKaye's vision was built by volunteers, who completed it in 1937. Until 1968, when Congress passed the National Trails System Act, large swathes of the trail crossed roads or private land. Now, almost all of the trail crosses over scenic public lands. To this day, a dedicated corps of volunteers work alongside the Appalachian Trail Conservancy, the National Park Service, and many other bodies to ensure that the Trail has a bright future.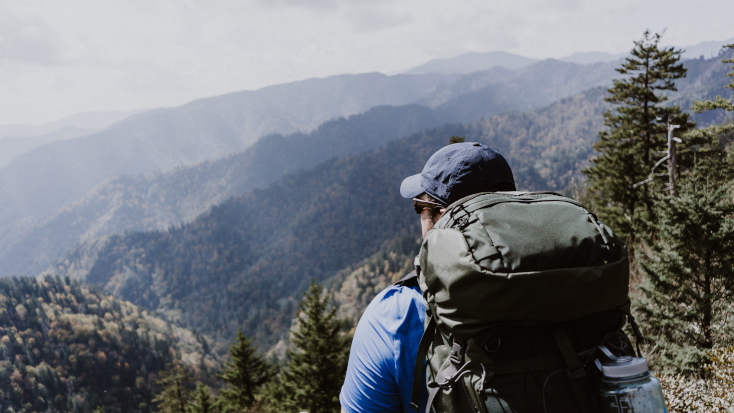 An overview of hiking the Appalachian trail, offering the best day hikes in the world in 2023
Whether you stay in a cabin or go camping along the Appalachian Trail, you're sure to love this unique experience.  Although most of the trail consists of wooded slopes and ridges, it occasionally crosses through valleys and pastoral land. At its toughest points, it involves near-vertical rock scrambles in the mountains. On the Appalachian trail map, routes will show you that the trail is very remote, making for a genuine natural experience camping on the Appalachian Trail.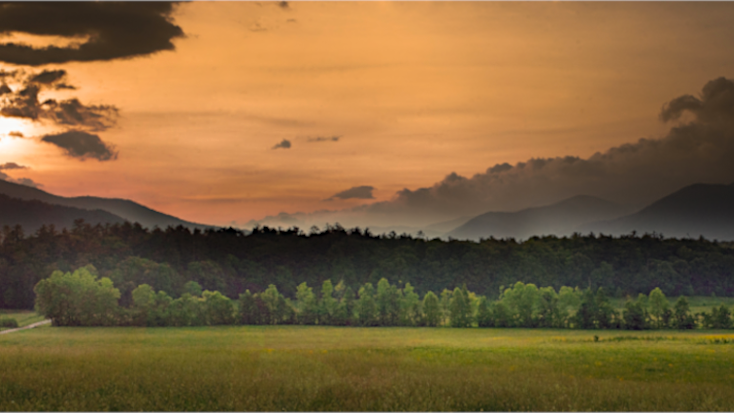 Get a grounding in thru-hiking the Appalachian hike, one of the best hiking trails in the world
There are several different types of hikers who attempt the Appalachian Trail or famous Appalachian hike. Most people on the trail are day hikers, who want to stretch their legs for a few miles or climb to a viewpoint. Others go for (a long) weekend, covering a fair distance, having prepared and packed overnight equipment. Section-hikers normally hike for a week or more, and they tend to carry more supplies or resupply along the way. Thru-hikers plan to hike the entire Trail in one stint, an enormous undertaking that typically takes between five to seven months with the Appalachian trail length reaching 2,190 miles. 
Anyone who is in good physical health has the potential to complete a thru-hike; however, having a good mental attitude is as important, if not more so. Owning high-quality, lightweight gear is certainly an advantage, especially in the critical first few weeks of your expedition. A great deal of logistical planning is also key to success. A love of the outdoors, perseverance in the face of adversity, and a strong passion for success will definitely help too!
Appalachian hiking and thru-hikes have been completed by people from all walks of life, with ages ranging from six to 81, and by many people with disabilities. That said, although thousands attempt a thru-hike every year, only about one in four successfully complete the whole thing. The concept has certainly grown more popular in recent years; with 830 individuals completing the entire trail in 2014, compared to only 182 in 1990. Those who successfully complete it will be officially recognized as 2,000 milers by the Appalachian Trail Conservancy!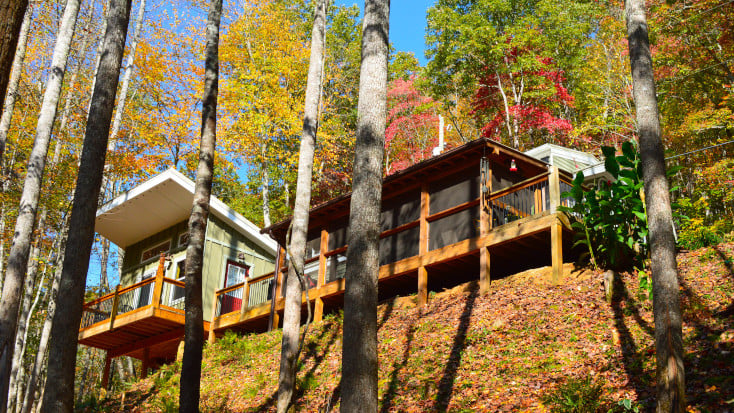 How much does it cost to hike the Appalachian trail

? Are affordable hikes possible?

It's hard to say. It really depends on how far you're going, your chosen route, and what time of year you're hiking. There's a common misconception that hikers have to buy the latest and most expensive gear if they are to be successful, and of course, affordable hikes are very possible. That said, it's not uncommon for hikers to spend between $1,000 to $2,000 on new equipment before their great hike through the Appalachian mountains.

If you're looking to hike the entire trail, estimate spending between $3,000 and $5,000 on your five to seven months on the road (excluding gear). Most of your money will be spent restocking supplies in town. If you're hiking long-term, you'll most likely stay in some awesome Appalachian glamping accommodations or Appalachian Trail campsites, and take a hot shower from time to time. You'll also need money for laundry, food, and replacing or repairing equipment.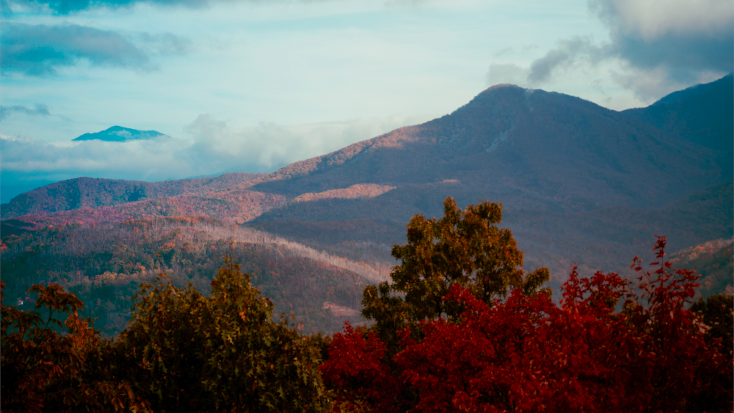 How do you hike the Appalachian trail and what to expect? 
To hike The Appalachian Trail comfortably and knowledgeably, you need to start somewhere. Well, the first and last days should always be shorter, as these will be your toughest. As a rough guide, beginner hikers should walk no more than seven to eight miles per day; however, the distance that you cover will always depend on your surroundings. In northern New England, the tough terrain will slow even the heartiest hiker down. Many hikers become competitive and try to cover as many miles a day as possible. Unfortunately, this will only increase the likelihood of blisters and injury. Our advice is to relax and rest as much as you need to.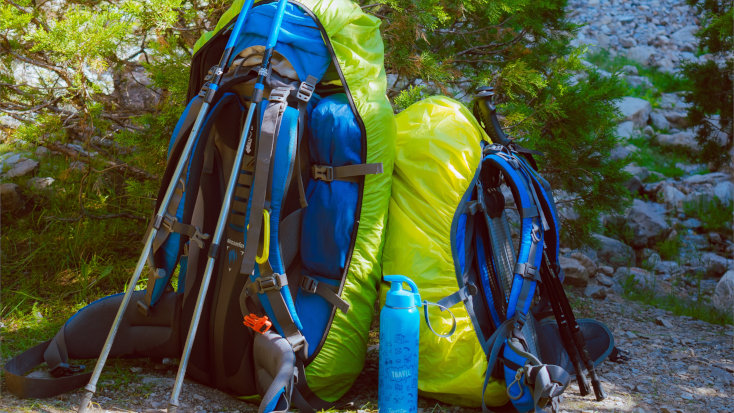 Appalachian trail faq: How to prepare to hike the Appalachian Trail

in 2023

Before heading to the Appalachian Trail starting point, make sure to have all your gear.  We've put together a list of essentials you'll need to bring with you to enjoy hiking the Appalachian Trail this year:
Essentials
Backpack

Appalachian Mountains map

and compass
Tent
Water (1-3 quarts per day)
Insect repellent
Warm clothing and spare clothing
Raincoat
Bright orange hat and vest (during hunting season)
Food (including high-energy snacks, such as nuts)
A First Aid kit (with blister treatments)
Notepad and paper
Tweezers (to remove ticks)
A whistle
A trash bag
Sunglasses
Sunscreen
Trowel (to bury waste)
Toilet paper, hand sanitizer, and resealable bags
Mobile phone
Cooking pot and utensils
Gas stove
Bag cover
Sleeping pad
Rope
Broken-in walking boots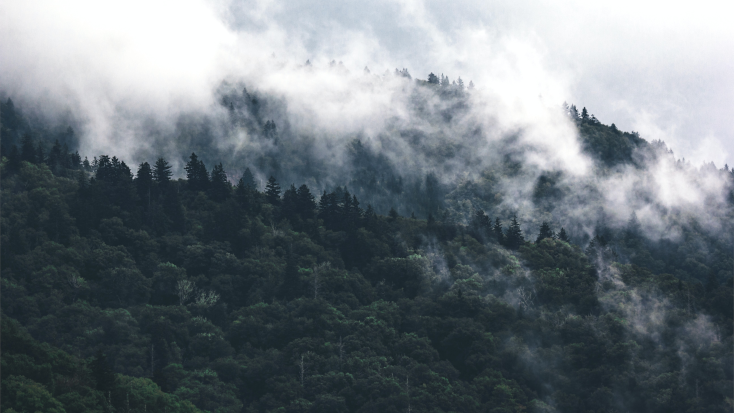 Other items for long-distance hiking in 2023 in the Appalachian Mountains
Flashlight (with spare batteries and bulb)
Emergency shelter (heavy-duty bag or space blanket)
Sharp knife
Firestarter (tinder box, etc.)
Waterproof, windproof matches
Bear spray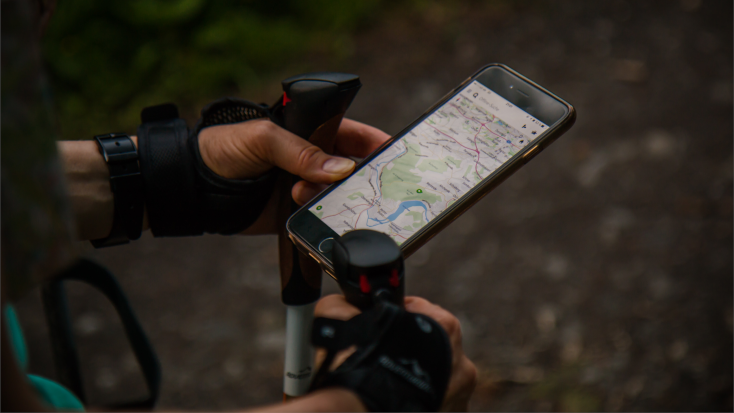 Best backpacking food and hiking snacks for walking the Appalachian trail?
It's important to know all about the best backpacking food and hiking snacks before a big adventure. Most hikers carry dried foods with them, which they boil and prepare on their gas stoves, anywhere on the Appalachian Trail. It's rare that you'll have to carry more than a week's worth of food at any given time, as there are many stores where travelers can stock up. Some people make use of food packages that they ship ahead and pick up along the route.
Bear in mind that hiking uses a lot of energy. Most backpackers will need a diet of around 3,000 to 4,000 calories per day, with meals interspersed with high-energy snacks.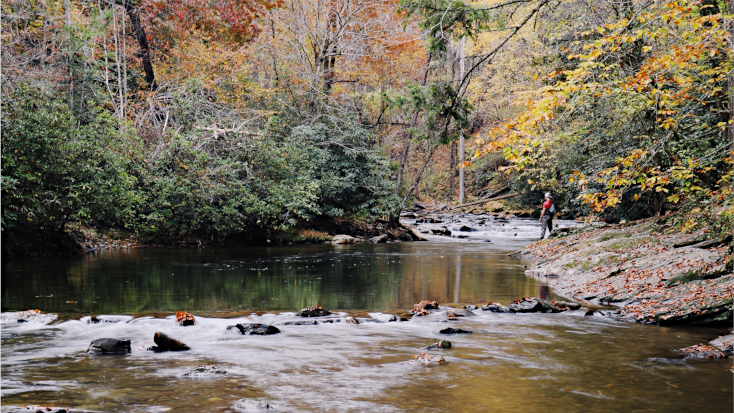 When to start the Appalachian Trail in 2023 for quality hiking in America
So you want to know when to start the Appalachian trail for quality hiking in America? Most thru-hikers start their journey between late February and mid-April at Springer Mountain in Georgia. They tend to finish in Mount Katahdin in Maine between August and early October. October 15th is an important cut-off point, as weather conditions tend to significantly worsen and regulations in Baxter Park become more strict. Many are tempted to start early to "beat the crowd," but the risks include cold temperatures, snow, and icy conditions.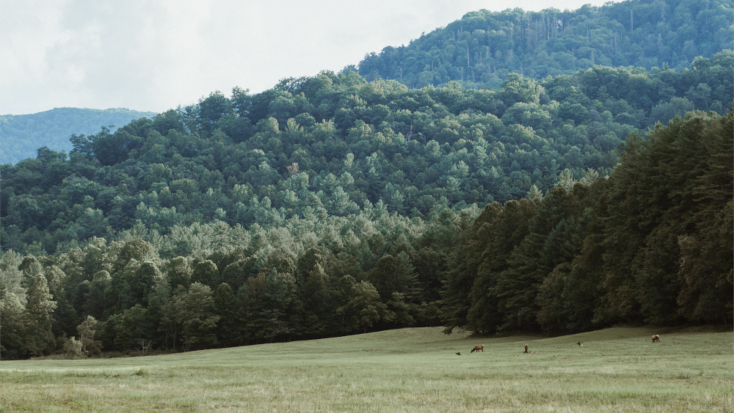 Where does the Appalachian trail start and end
Although a far less popular option, some thru-hikers do choose to start in Maine in June or early July and finish in Georgia in November or December. The A.T. in Maine tends to open at the start of June or sometimes even later, and walkers will likely encounter swarms of black flies and high stream crossings in Maine.
Choosing to wait longer, however, will mean extra weeks of winter hiking on the southern end. This is definitely the most difficult way to walk the trail, and hikers should be in excellent physical shape before even considering this. This is, in large part, because the hiker will attempt the hardest mountain trails and state at the start of their journey.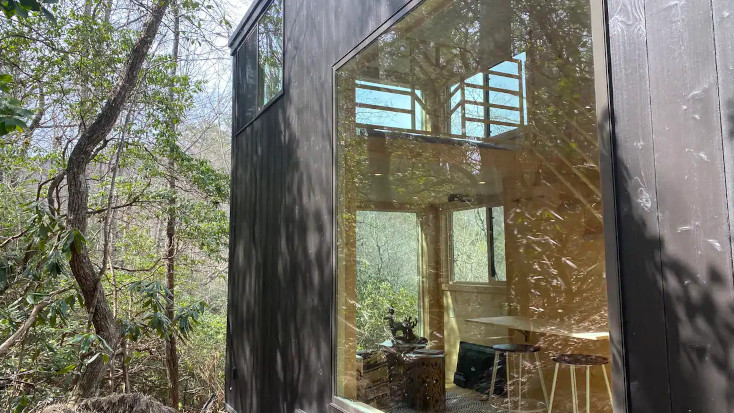 What is the hardest part of the Appalachian trail?
So what is the hardest part of the Appalachian trail exactly? Well, a few trails have been described as the most difficult, such as the White Mountain National Forest, Southern Maine, and Baxter State Park/Mt Katahdin, which is also among the most popular Appalachian trails with more experienced hikers. If this is your first trip to the region, maybe make a point of marking those trails on your map to wait until you're a tad more experienced!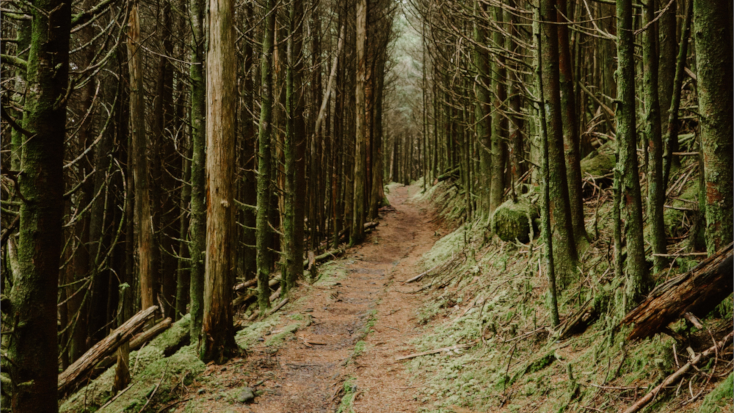 Planning and physical preparation for hiking the Appalachian Mountains area in 2023
"Fail to prepare, prepare to fail" has never been more true than when you take on the great outdoors and indeed the Appalachian Mountains area. To give a brief outline of route planning, you should first identify the region you'll be hiking in, then the state you'll start in. Decide on a destination or section along the Trail in that state. Study your route and plan several alternatives in case of an emergency. Make sure you are mentally well-prepared too, and that you have enough well-maintained equipment.
Physical preparation is crucial. Your fitness will be hugely important throughout but will make all the difference during the first month and its steep terrain. Success at such a critical juncture will help your mental attitude immensely. We recommend taking a few training hikes with a full backpack so that you can get used to your boots and equipment.
Thru-hikers should spend at least a fortnight preparing, but preferably significantly longer. On the first day of the hike, make sure to pace yourself. This is a marathon, not a sprint. If you overdo it, you will wake up sore the next morning and make very little progress.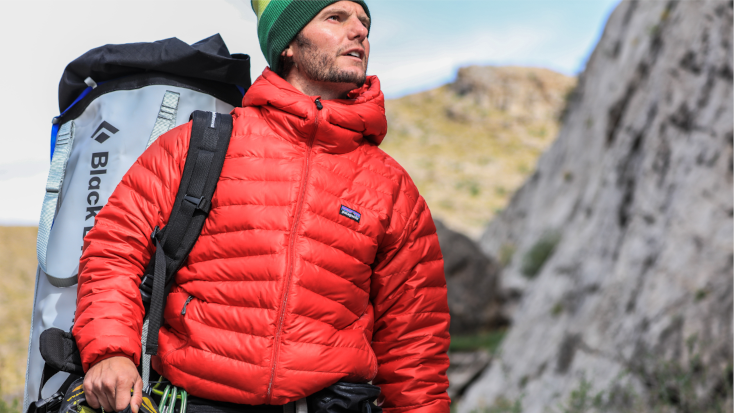 Camp Appalachia and Leave No Trace in 2023 when you hike America
If you're planning to hike America and hike for over a day, you have two basic options to overnight and camp Appalachia-style. You can either stay in a shelter ("lean-to") or pitch your tent. Shelters can be few and far between, so a tent is essential. In addition, campers should make themselves aware of the code of conduct on the trail, known as Leave No Trace, which encompasses every journey, from a rural picnic to a thru-hike.
Can you camp anywhere on the Appalachian trail? You can, but you can also look into more luxurious options, such as cabin rentals with fireplaces, the best options for glamping in America. When it comes to camping, Appalachian Trail accommodations don't have to be as rustic as the routes!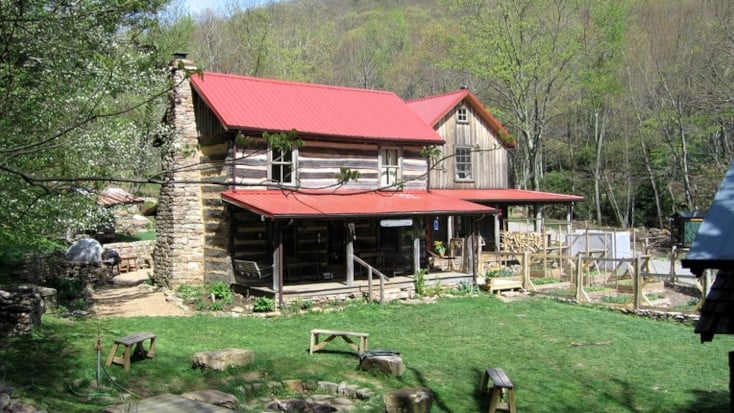 Top safety tips for hiking the Appalachian trail in 2023
Don't hike alone.
Set a steady pace that you can maintain.
Stay hydrated to avoid hypothermia and heat exhaustion.
Only ever drink treated water.
Always bury excrement at least 70 paces away from water, trails, and shelters.
If there is lightning, disperse and take cover. If this is not an option, put your hands over your ears and crouch down in a ball.
Dress in layers of synthetic clothing to avoid hypothermia (one of the more important tips for hiking the Appalachian trail).
Make sure that you have a fully waterproof outfit in case of rain.
In hot weather, be sure to drink plenty of water and replenish electrolytes.
Consistently check your map and route.
Always keep your belongings in sight.
Leave a copy of your hiking itinerary with a friend or family member.
Wear bright orange during hunting season.
Be careful where you walk so as not to antagonize snakes.
Wear insect repellent to deter ticks and mosquitoes. 
To avoid unwanted attention from bears, cook and sleep in different areas, and hang your food up or store it in a bear canister.
In the event of a black bear attack, stand your ground and make a lot of noise, and, if it comes to it, fight back. Do not attempt to climb a tree as black bears are excellent climbers.
Make sure to carry a First Aid kit with plenty of blister treatments.
Suggestions for Appalachian trail camping in luxury
Southern Trail of Appalachian Trip for Appalachian Trail Camping
When considering Appalachian camping with a more luxurious touch, it's good to know that the start of your journey walking the Appalachian Trail runs through Georgia, North Carolina, and along the North Carolina-Tennessee border for 225 miles. The trail climbs to the High Country on the state border, where hikers will tackle some of the highest mountains along the trail, including several that exceed 6,000 feet. After a few days on this tough terrain, you'll be in need of a well-earned break.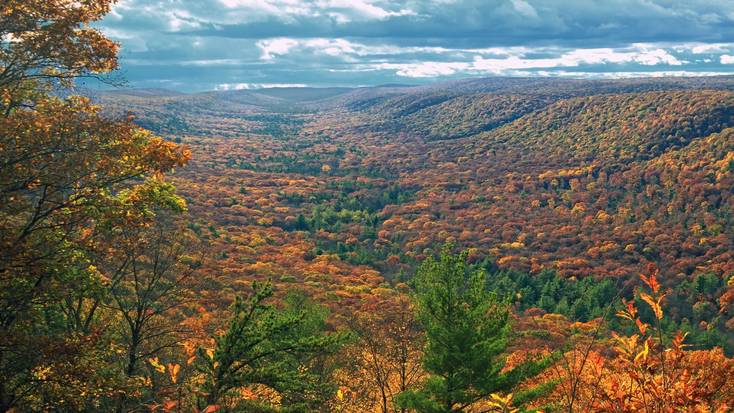 East Coast rentals for Appalachian hiking accommodation options
Take a look at your Appalachian trail map; Virginia will feature quite prominently with the most miles of the trail out of any state at 550. It is particularly challenging for northbound thru-hikers because of the wet conditions caused by the spring thaw and heavy seasonal rainfall. Large portions of the trail parallel Skyline Drive, which runs through Shenandoah National Park. McAfee Knob, a large overhang, is arguably the most photographed section of the entire trail.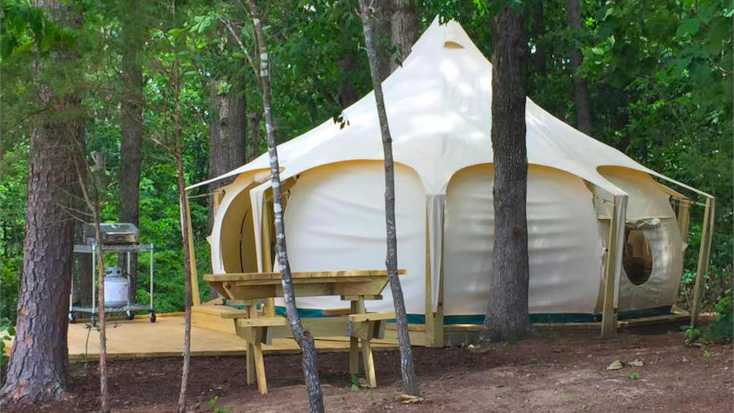 New England Appalachian hikes
As you'll see from your Massachuset, the entire Massachusetts section of the Trail crosses through Berkshire County, home to the Taconic Mountains and the Appalachian trail Berkshires' route. The state is home to Mount Greylock, the mountain that allegedly inspired Herman Melville to write "Moby Dick." At 3,500 feet, it is the highest point in Massachusetts and affords hikers commanding 90-mile views on a clear day.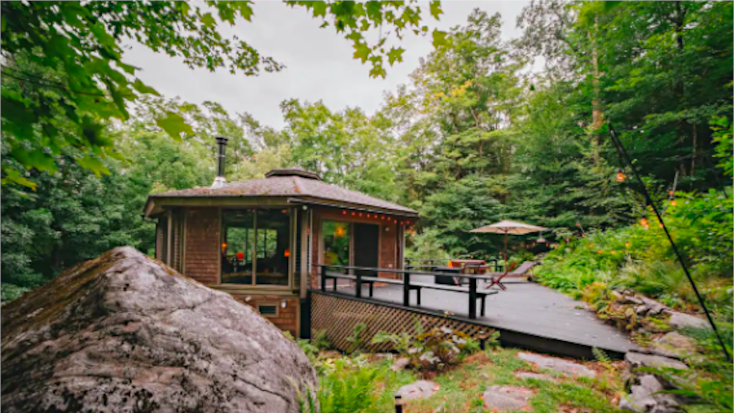 ---
Hungry for more Appalachian Trail accommodations? Check out our website and find the best campgrounds near you!  For more amazing hiking across the USA check out these fantastic trails. Adventurous hikers will love the big five hikes in Cape Town, South Africa, or these beautiful trails in NSW, Australia.