When we talk about the best honeymoon destinations in the world, Spain simply can't be ignored. With a culture as colorful as its landscape, this European paradise has always been regarded as one of the best honeymoon places to spend an unforgettable holiday with your newlywed.
Start planning an Iberian honeymoon: Spain awaits!
When trying to decide where to go for your honeymoon, Spain might literally be one of the most romantic places in the world for a honeymoon. Spain has always maintained its romantic allure thanks to fairytale castles and palaces in destinations like Toledo and Granada. You could also enjoy the luxury and lavish surroundings of Madrid, or soak up the passion and authenticity of Seville with its flamenco bars and spectacular sights.
Keep reading to plan the perfect Spanish honeymoon
If Spain is of interest for the romantic post-wedding holiday, take a look below at the best Spain honeymoon destinations that this romantic haven has to offer in 2021, and plan your own unforgettable Spanish honeymoon.
Visit Toledo, one of Spain's top honeymoon destinations
Only a stone's throw away from Madrid, Toledo is a historic city just south of the Spanish capital. Complete with mesmerizing views, winding medieval streets, and the famous Primate Cathedral of Saint Mary of Toledo, this romantic Spanish city has all the ingredients to make it one of the very best honeymoon destinations in 2021.
We encourage you to get lost here and ditch the map! It's the best way to get a feel for this charming ancient city and stumble across the most remarkable and romantic spots with your loved one.
Bear in mind that Toledo is only 30 minutes away from Madrid on the train, so you could even split your honeymoon between the two cities. A luxury rental near Toledo could also be the perfect way to see the city while enjoying the surrounding nature of Castille-La Mancha.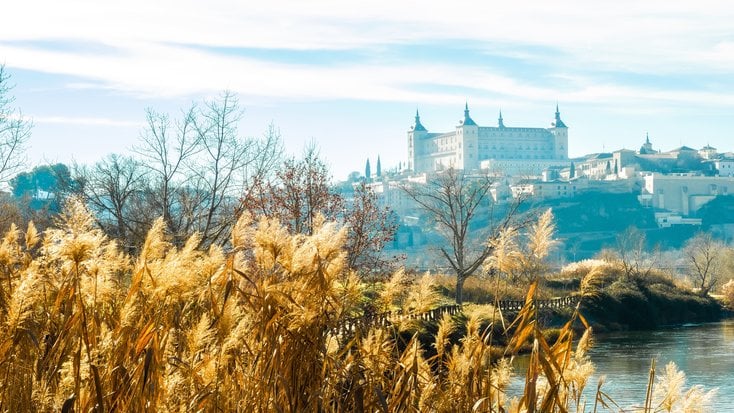 Granada holidays never disappoint, so consider making it your next honeymoon destination
Honeymoon destinations 2021 wouldn't be complete without this Spanish jewel. Granada sits in the heart of Andalusia, the southernmost region of Spain which is bursting with rolling hills, rivers, stunning Moorish architecture. The best example of this in Granada is the Alhambra Palace—a landmark that also lends itself to perfect romantic dates that can be spent roaming the palace as the sun sets in the distance. There are so many more things to do here, you'll be spoiled for choice.
Finding the perfect romantic rental here couldn't be easier either, with many accommodations coming with their own private pool.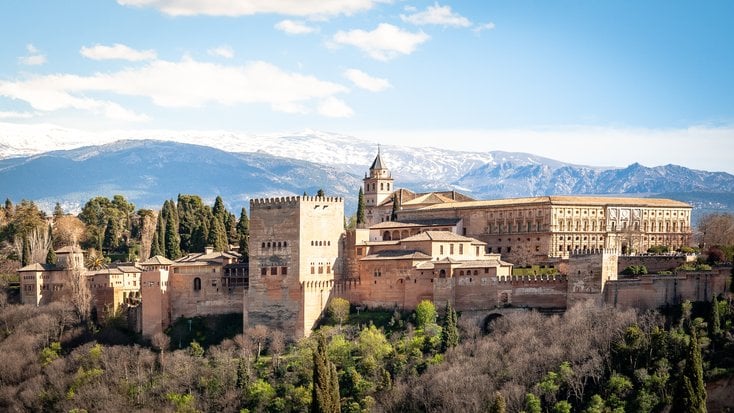 Book a Tenerife honeymoon: Spain and living in luxury in the Canary Islands
If you want sun, sea, and sand during your honeymoon then look no further than Tenerife. This ranks as one of the best honeymoon locations thanks to its year-round sunshine, luxury restaurants, and endless entertainment.
Fill your days relaxing on beaches like Playa de la Américas, Playa de Las Teresitas, and Lago Martianez before returning home to your luxury Tenerife rental where you can enjoy a glass of wine with your newlywed, watching the sunset.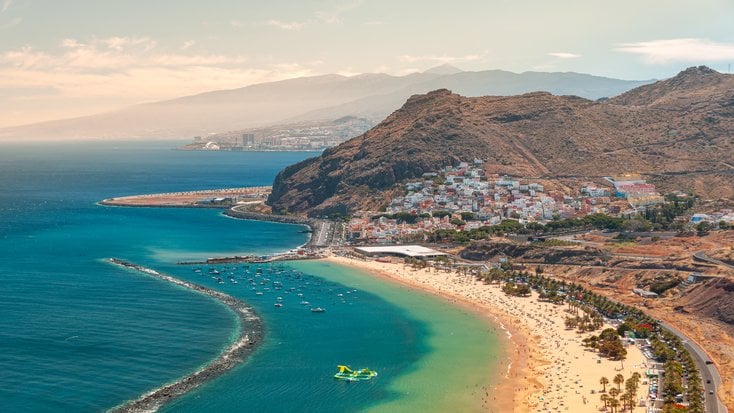 San Sebastián is forever amongst the best honeymoon destinations in Spain
As one of the top honeymoon destinations in Spain, celebrating your honeymoon couldn't be easier in San Sebastián. Things to do include sitting down for some quality pintxos, which is this vibrant Basque region's version of tapas.
The cuisine here is truly some of the best in the country too, offering a variety of fresh fish, tender meats, and rich desserts.
After spending a day at the amazing Playa de La Concha, there are a number of Michelin starred restaurants you can visit including Restaurante Kokotxa, Arzak and Mirador de Ulia!