Although we could argue that just about any vacation rental tucked away in secluded wilderness is romantic, there is something extra special about renting a tree house. These luxury cabins up in the leaves offer you an entirely new perspective on the wildlife around you, and they are likely to reignite your passions with that special someone sharing the experience with you. Furthermore, you'll be blown away by the number of luxurious and modern amenities that can be provided for you that far off the ground in these tree house rentals. That's what glamping is all about!
Rent a tree house to have one of the most romantic and unforgettable getaways of your lifetime. It will just be you, your loved one, and the birds in your own secluded treetop paradise! Here are our top picks: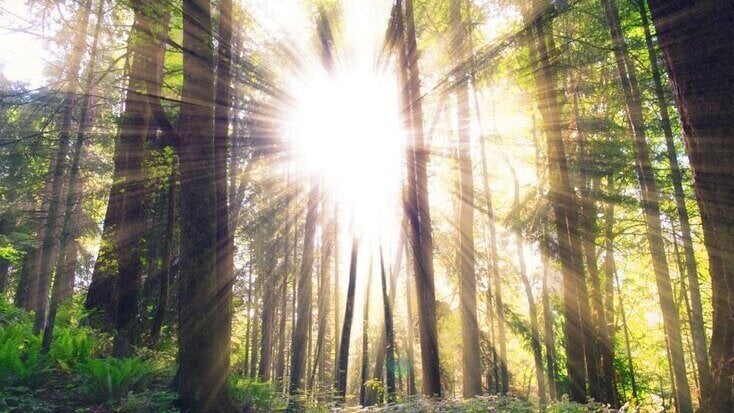 Book a romantic tree house rental in California: honeymoon camping in CA awaits
What could be better than being nestled in between both the beach and the forest? There's nothing quite like staying in a romantic tree house rental in California. Honeymoon camping is the perfect way to experience this beautiful West Coast destination and is not to be missed out on.  Spend your days trailing through the state's best national and state parks before returning to a cool camping accommodation hoisted up in the trees.
A cozy tree house cabin in California can be found near Pebble Beach, as well as Pebble Beach Forest Reserve. This luscious location is ideal for days out on the beach, while also being located near some beautiful forested areas. The two of you will be able to enjoy the best of both worlds during your romantic getaway. After spending your days exploring the beautiful California coast, we know you won't complain about retreating back to your queen-size, pillow-top bed for a good night's sleep. Romantic, homey, and ideally located, a tree house in California is definitely one of our top picks.
Check out the best romantic breaks in California with Glamping Hub and start planning an unforgettable getaway.
Discover New York glamping rentals! Treehouses in NY campgrounds  are perfect for a summer vacation
You'd be mad not to sign yourself up for a romantic tree houses in New York! Perfect for romantic treehouse getaways., you can spend every sunset in the fresh air gazing out onto the wooded surroundings, and when you wake up in the morning you will even be able to enjoy the stunning forest views from the comfort of your bed. Even if you're located only an hour from the city, you and your loved one will feel like you are in your own little world.
New York glamping rentals are the perfect way to experience the jaw-dropping surroundings of the region. A trip to the Finger Lakes is always a great idea, while a camping vacation near the Catskill Mountains is perfect for those unbearable, outdoorsy couples. Upstate NY romantic vacations are a top choice for any prospective glamper and are not to be missed out on! With so many beautiful landscapes on offer, you'll be signing up for tree houses with the best views in the state! Romantic fall getaways in New York are a top idea for those that want to experience the beauty of the area in style.
Book a New York rental today and enjoy a romantic weekend away! Treehouses in NY campgrounds are the perfect option for a summer vacation with the one you love. New York glamping rentals await!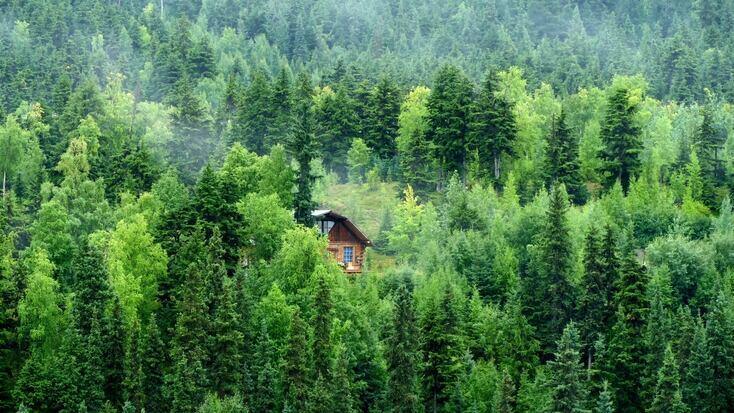 Stay in North Carolina treehouse rentals! Couples camping for NC romantic vacations await
Secluded, magical, and rejuvenating are the best words to describe a tree house cabin in North Carolina. It is located right outside of Asheville in a 20-acre paradise of private land, and it is fully equipped to accommodate one happy couple. You will even be greeted by local beer and a plate of cheese and grapes when you arrive to help kick off your perfect romantic tree house getaway. If the two of you are looking to escape from the bustle of the city for a little bit, then this is the choice for you.
A spot of couples camping could be just the type of unifying act that salvages your relationship. Or if you haven't reached that point, it's certainly a great preventative, too! NC romantic vacations are a great idea all the year round. Enjoy a snowy Asheville staycation in a romantic tree house and watch the snow fall all around. Or, spend summer vacations in NC beach rentals and marvel at the ocean views from your unique accommodation. Romantic breaks in North Carolina are a great idea, so get booking today and don't miss out.
Book a stay in a romantic tree house cabin and check out other North Carolina vacations today! Couples camping for NC romantic vacations is a getaway idea that will not disappoint.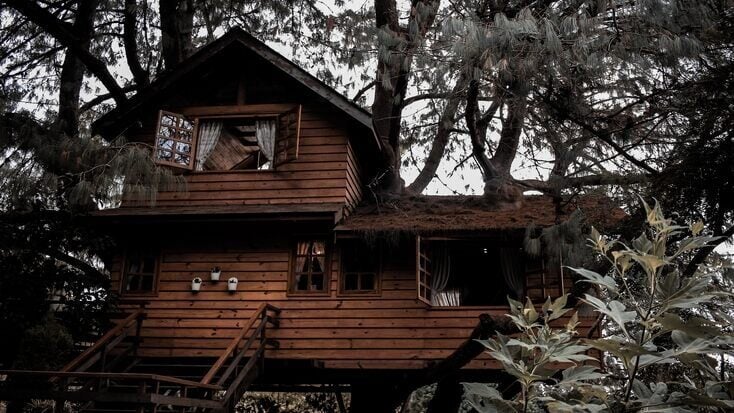 If you're not best equipped for a glamping getaway this summer, then try ways to be romantic on the cheap and make sure your loved one doesn't miss out.