Wondering where to go for spring break 2021? Keep reading and plan a Mexico vacation
For all you spring breakers out there, it's almost time to put your books away and to start planning your spring break getaways. With beaches, rainforest, cities with great nightlife, and a rich and diverse history to discover, Mexico is without a doubt one of the best spring break destinations offering something for everyone.
Best vacation spots in Mexico for Spring Break
If you're still trying to figure out the best Mexico spring break vacations to plan with your friends, or where the best vacation spots in Mexico are, keep reading, and start planning a Mexico vacation, at one of these stunning spots. All your previous spring break ideas can be put aside with places to visit in Mexico like these.
Head to Cancun, one of the best places to go in Mexico for spring break
Unarguably one of the best places to go in Mexico for spring break, Cancun has long been a popular spot with students heading south for a Mexico vacation. With a vibrant nightlife and a reputation for a party, there are still family-friendly areas in Cancun. Resorts and hotels on the beachfront are ideal for a less rowdy Spring Break, and if you want to escape the city itself for a few days, why not enjoy a secluded, eco-friendly resort by the ocean, away from the hustle and bustle of the city?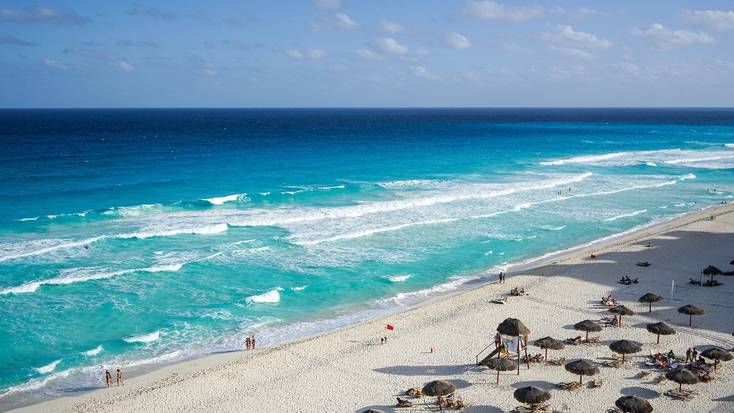 Relax on the idyllic Play del Carmen this spring break
Just south of Cancun lies the idyllic Playa del Carmen. With some wonderful places to stay in Playa del Carmen, it's the perfect opportunity to enjoy a beach vacation along a stunning stretch of coastline. In the town, there are some great restaurants, boutiques, and of course, tequila shops! Playa del Carmen is the perfect spring break destination for the young, and the young at heart!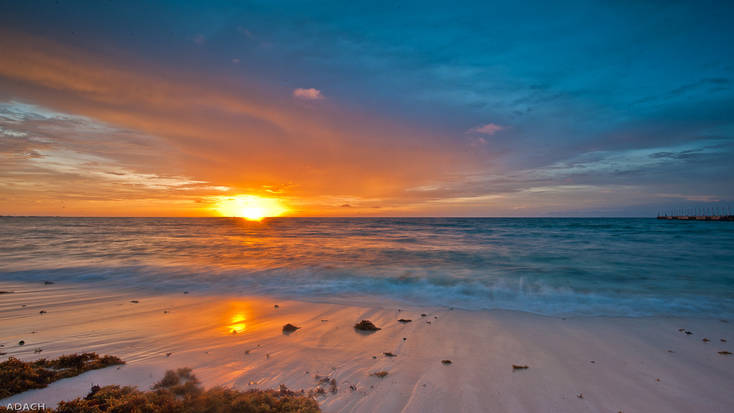 Spring break vacations in Puerto Vallarta
When planning your spring break, Mexico really can boast some amazing locations. Puerto Vallarta is one such spot, offering spring breakers a stunning beach, as well as claiming the title of the "Friendliest City in the World." Each year during spring break, the town fills up with college students looking to blow off some steam, but for those of you looking to unwind with a memorable beach vacation, there are plenty of options for luxury lodging for families near to the town, including a stunning tree house rental overlooking the ocean and backing onto a jungle. After a stay in Puerta Vallarta, Spring Break here will become an annual tradition!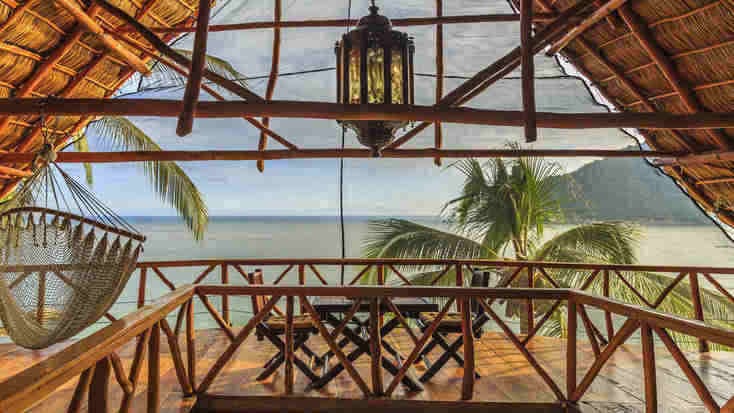 Visiting Cabo San Lucas for spring break, Mexico 2021
One of our favorite Mexican spring break destinations, Cabo San Lucas, in Baja California, is a popular place for college students to head for a spring break getaway. With loads of things to do in Cabo San Lucas, it's a good place for young people to get together to drink and dance the night away, but there are options for a more grown-up spring break. Mexico has some incredible glamping options, and it's no different when visiting Cabo San Lucas. To completely disconnect from the day to day, rentals such as this luxury beach hut just outside of Cabo San Lucas will give you an unforgettable vacation.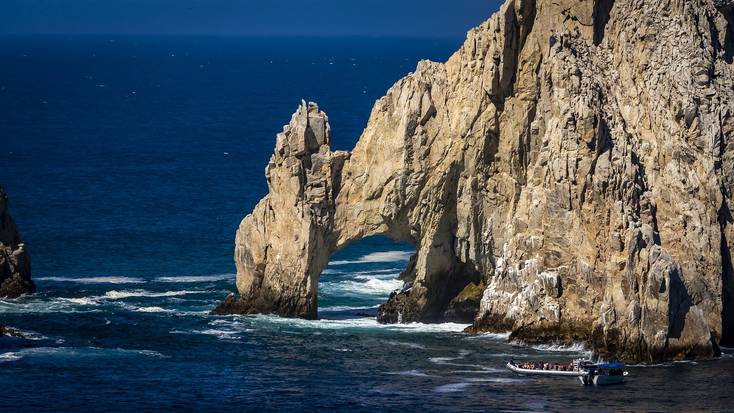 Spend spring break in Tulum exploring Mexico tourist attractions: Mayan ruins by one of Mexico's best-loved beaches
While studying isn't what you want to do on spring break, Mexico has a fascinating history. If you visit Tulum, Mayan ruins, one of the top Mexico tourist attractions, overlooks the stunning beaches and bright blue oceans, and it's not as though you need to open any books. Added to which, this idyllic, sleepy town has a vibrant yoga scene, making this Mexican Carribean destination perfect for a more rejuvenating spring break. For the perfect beach getaway in Mexico, a stay in one of these incredible beachfront rentals is sure to give you all the relaxation you need.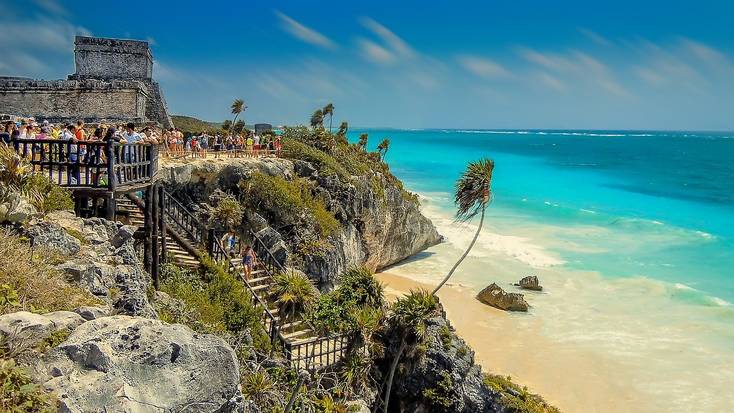 Escape to Cozumel: island getaways in Mexico
While there are regular cruises making port with day-trippers to the island, getaways on Cozumel away from crowds are easy to find, especially when you can stay in a cottage near the beach. A mostly undeveloped mangrove forest, the island has a host of amazing wildlife, such as crocodiles, iguanas, and more native fauna besides. With a wide range of things to do in Cozumel, this is the perfect destination for spring break getaways or just some Mexico vacation spots with the family.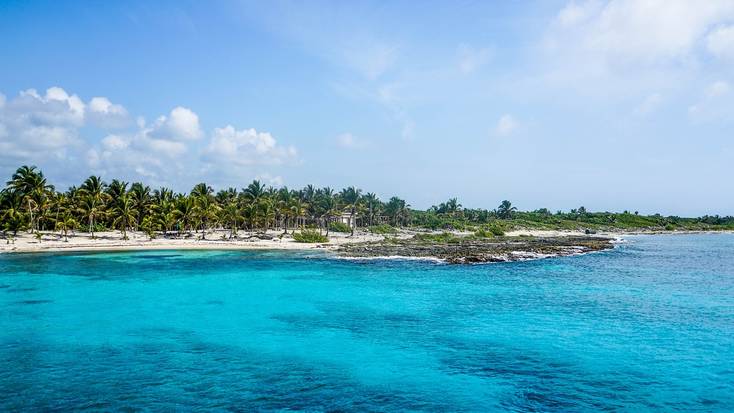 Visit Merida, a Yucatán capital
Half an hour south of the stunning beaches of Progreso on the Gulf of Mexico, the town of Merida is a town rich in Mayan culture. With a distinctive cuisine and language, this is a unique, and stunning spot to visit for a Mexico vacation. With things to do in Merida ranging from wandering through historic streets and discovering the ruins at Uxmal, to exploring some incredible cenotes or heading to Progreso Beach for a relaxing day on the sand. With a vibrant nightlife to boot, a vacation in Merida will have everything you're looking for.