Isn't West Virginia just the perfect place to go for a fun family vacation? We completely agree! West Virginia is the best place for outdoor enthusiasts to enjoy a great adventure. From luxury cabins for big family gatherings to cozy getaways West Virginia Day has it all. Check out our top 5 cabin rentals for a family vacation in WV! Celebrate West Virginia Day, June 20th, and the beautiful, mountains, rivers, and park of WV. It is the perfect excuse to book a luxury cabin rental for your next vacation rental, WV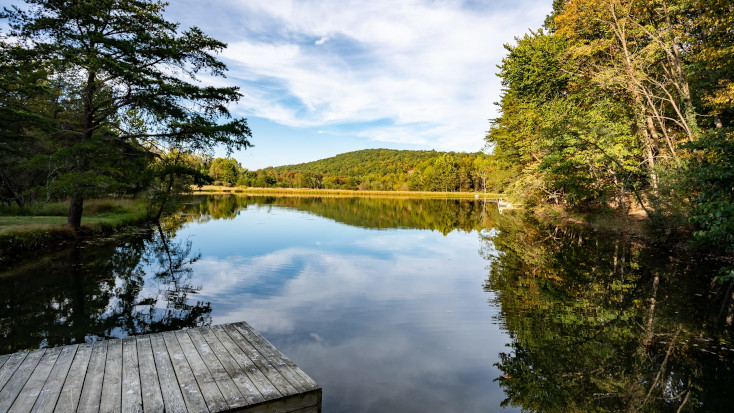 1. Family vacations are more fun with a private lake | Berkley Springs, West Virginia,
Don't you love a lakeside vacation with the whole family? This incredible cabin rental in Berkeley Springs comes with its own private lake! Imagine spending fun days on the water, fishing, and wildlife-watching. The pet-friendly cabin rental in West Virginia is right next to Cacapon Resort State Park. So, you can take the family exploring during the day and relax with a fun cookout in the evening. But there is more! The cabin sleeps 8 and has an elevated deck, a covered patio with a swing bench, and a pool table for friendly competition. Plan a family vacation to remember and celebrate West Virginia Day all in one trip. Don't forget your sunblock and your hiking boots!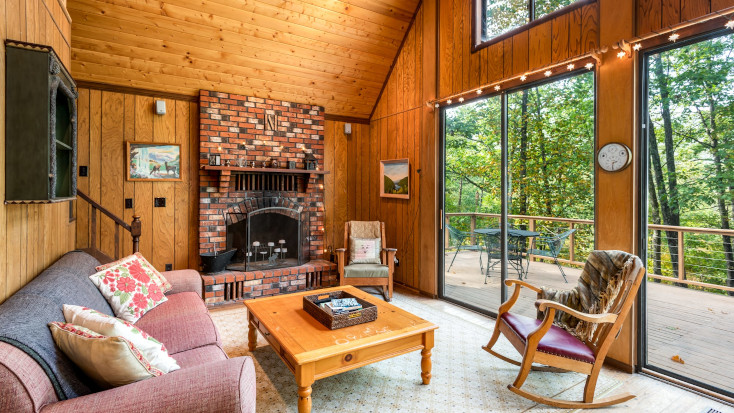 2. The perfect West Virginia summer vacation is waiting for | Alpine Lake
Are you looking for the perfect cabin rental in West Virginia? This cabin, just 5 minutes from Alpine Lake near Terra Alta is ideal for a family vacation. If your idea of a perfect summer vacation is days filled with swimming, fishing, and sailing, then you don't want to miss this cabin! This beautiful cabin is ideal for families, and friends, up to 6 people, planning a summer vacation. Even better this cabin rental is perfect all year round, surrounded by beautiful fall foliage or lush forest in the summer. Celebrate West Virginia Day with a fantastic family vacation near Alpine Lake!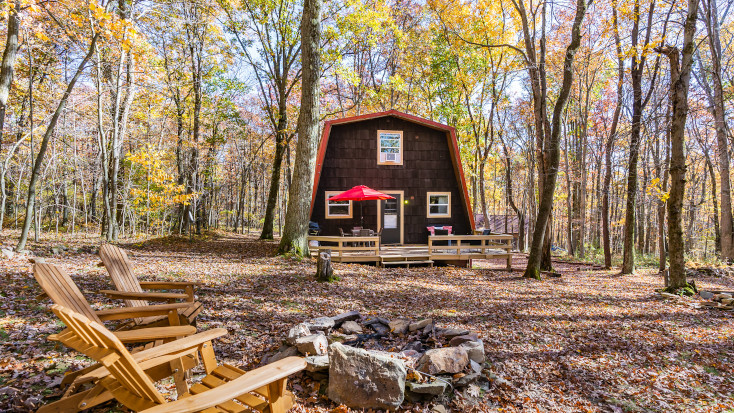 3. Do you love an adventure vacation? Try this cabin rental | Victor, WV
Hassle-free family vacation? Yes, it is possible! This luxury cabin in Victor, West Virginia, comes with all the amenities you need for a smooth vacation experience. The cabin sleeps 12 and comes with a private outdoor swimming pool and shared hot tub. The cabin rental is pet-friendly and overlooks Falls Creek Pond. Can it get any better? Yes, it can! The cabin is less than a mile from New River Gorge National Park and Preserve. You can also head to Gauley River if you love white water rafting adventures. So you can spend days exploring and hiking.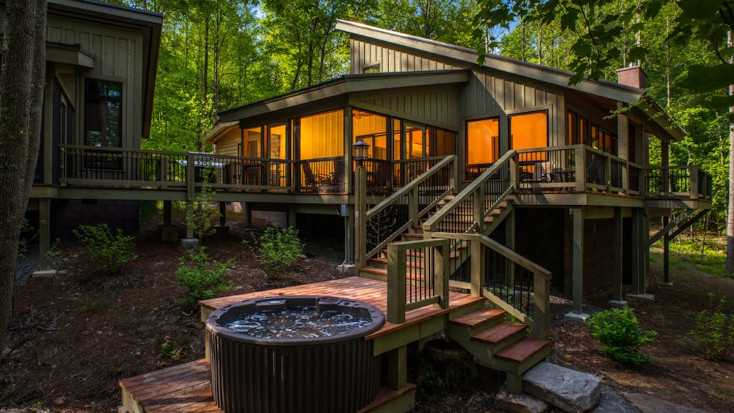 4. Secluded West Virginia cabin rental is ideal for a getaway | Lost River
But wait, there's more! Imagine finding the perfect pet-friendly rental for your next family vacation. This pet-friendly cabin rental in Lost River, WV is perfect for four friends or a small family gathering. If you want a secluded getaway, some peace and quiet, AND tons of adventure, you cannot get a more perfect cabin than this one! Located on 30 acres of rural land and close to Lost River State Park, there is plenty to do. You will love being able to relax with a day of fishing or meditation. As well as heading out skiing in winter or white-water rafting in summer. This cabin rental in West Virginia truly is the best of both worlds!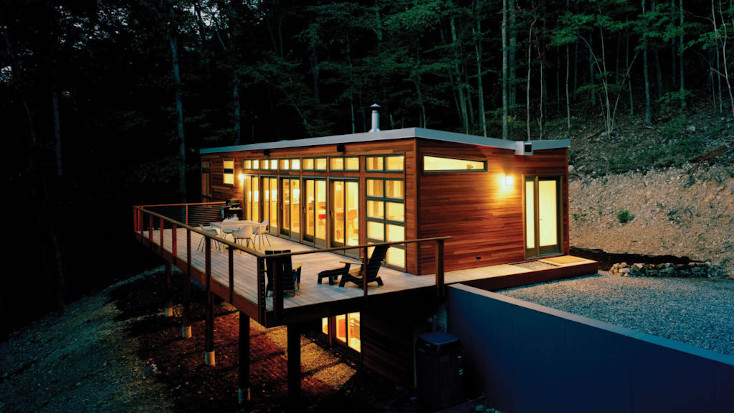 5. The perfect cabin rental for outdoor enthusiasts | Berkeley Springs, WV
Beyond a shadow of a doubt, this is a room with a view! This incredible cabin rental in Great Cacapon, West Virginia, boasts some of the most incredible views of the mountains. Perfect for a family of 6 and pet-friendly too! Add to that, the cabin is less than 2 miles from Chesapeake & Ohio Canal National Historical Park. There you will find plenty of outdoor adventure to enjoy. Year-round you will love fishing and kayaking on the Great Cacapon River. And enjoy a relaxing family vacation in West Virginia.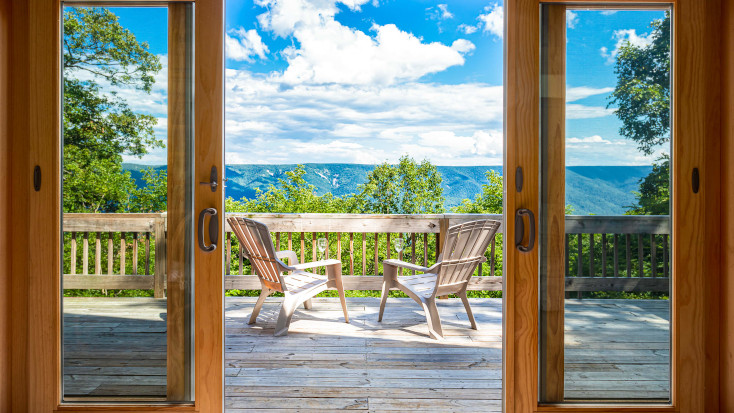 If you're still looking for fun things to do in and around West Virginia, try these fun adventure parks. Or check out the best state park camping getaways. And finally these incredible Blue Ridge Mountain vacations.