Finding the balance for a vacation that keeps the kids entertained, but is also an escape for parents can be tricky. However, with a trip to an adventure park, you can look forward to a family vacation with a wide range of activities to do together. From woodland parks offering tree-top adventures to theme parks with rollercoasters, there's something for everyone. Add a trip to an adventure park or theme park to your vacation itinerary. We've put together a list of some of the best options for a family vacation in 2023.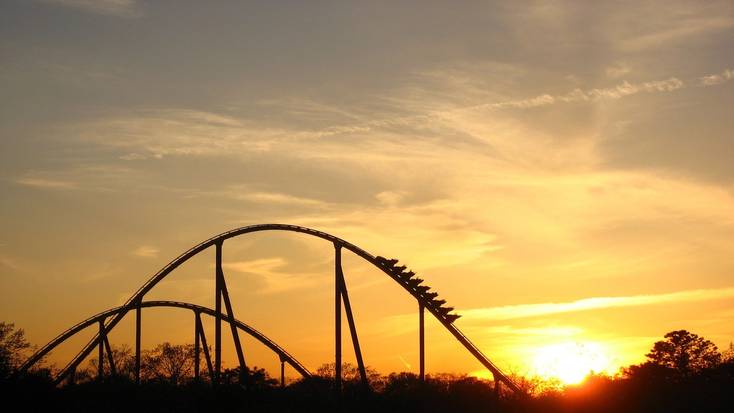 Explore the great outdoors at an adventure park with high ropes or a zipline
For a unique way of exploring the great outdoors that is sure to keep kids and grownups entertained; visit an adventure park set in nature. From a tree-top adventure with high ropes in a forest to ziplines over valleys, there are amazing parks across the USA. Take the family on an outside adventure in the trees and enjoy unique views and activities in nature.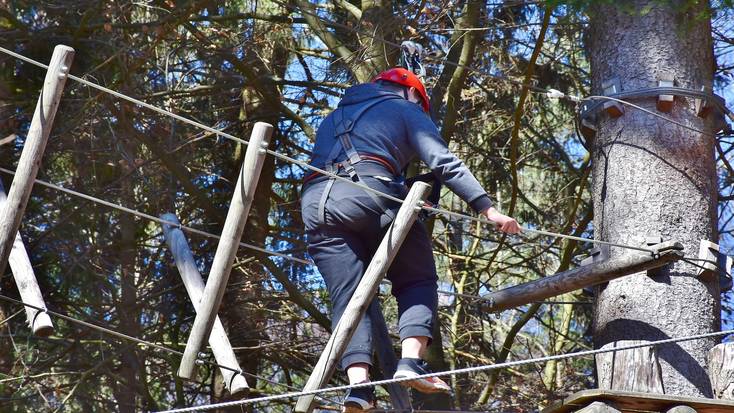 1. Navigate an adventure park near Hilo, Hawaii
A stay in Hawaii for a family vacation is always going to be action-packed; with numerous fun, family-orientated activities. From beaches to rainforests to explore, there are plenty of things to do in Hawaii. If you want to give the kids a unique day out, a trip to Hondi'i Mountain Outpost near Hilo, Hawaii, will give them hours of fun. With eight lines, this zipline course is a great way to see all the stunning natural beauty on Hawaii's Big Island. Furthermore, the parallel lines mean family members can race each other around the course. To really enjoy a stay in tropical surroundings, book a stay in one of our rainforest getaways!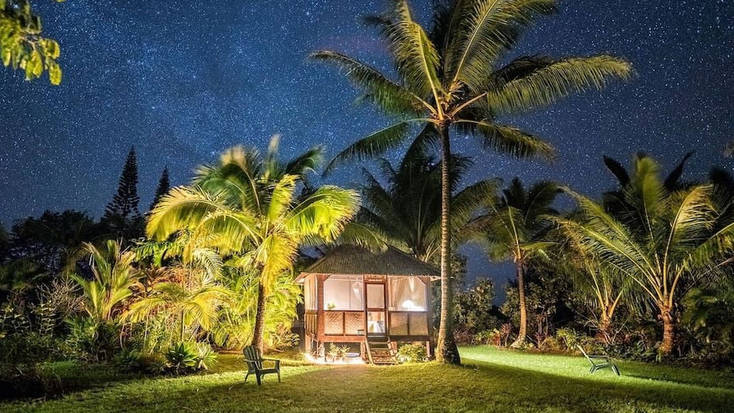 2. Take on the high ropes near Lansing, WV
Escape into the forests of West Virginia this summer! Book a stay in one of our cozy cabin rentals near Lansing. While there, check out Adventures on the Gorge. It's the perfect spot for families with kids aged seven and up to go and enjoy one of the best adventure parks. Explore the woods along high ropes and complete zipline tours. Alternatively, there is whitewater rafting available for the ultimate water adventure vacation.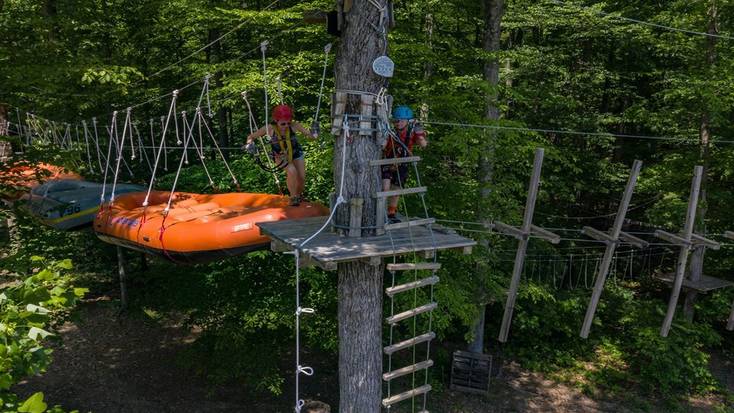 3. Nighttime climbing at an adventure park in Maryland
Near Sandy Springs, MD, Adventure Park is a great spot for families to visit. Zipline and climb the aerial adventure park. Make the most of a family vacation in the great outdoors, with a nighttime climb. The unique feature of The Adventure Park is that they offer nighttime climbing up to 10.00 pm. Enjoy an evening in the floodlit woods, before heading back to one of our charming cottages to rent near Frederick, Maryland.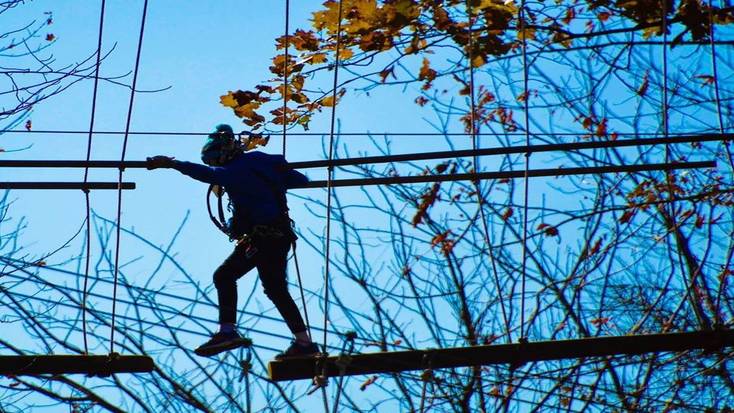 Stay near the best theme parks in the USA
Exploring the great outdoors from high ropes and ziplines is obviously an amazing way to enjoy a family vacation. However, if you have the opportunity to head to a theme park and take a ride on a rollercoaster, you and your kids will have an epic day to remember. Keep reading to discover our favorite theme parks, and check out some great places to stay nearby.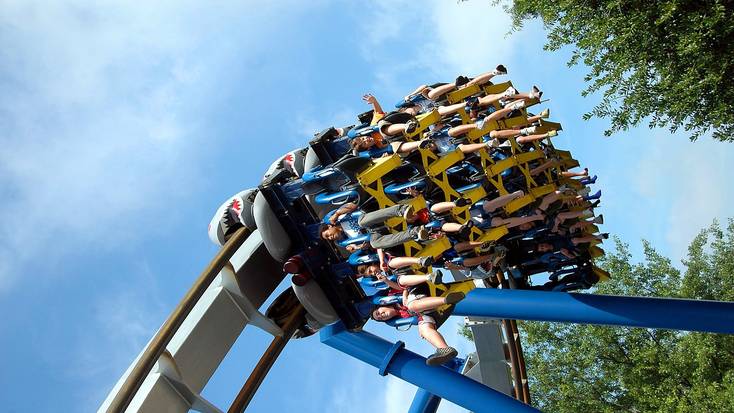 1. Go to the theme park where dreams are made: Disney World, Orlando, Florida
Your kids will love a vacation to Disney World, Orlando. From the famous castle to the rides, it's every Disney fan's dream to visit. Once you've spent a fun time at the theme park, why not head to one of these family-friendly campgrounds, Florida? After all the queues and crowds, it's the perfect way to unwind for a couple of days and a fair compromise for you and the kids.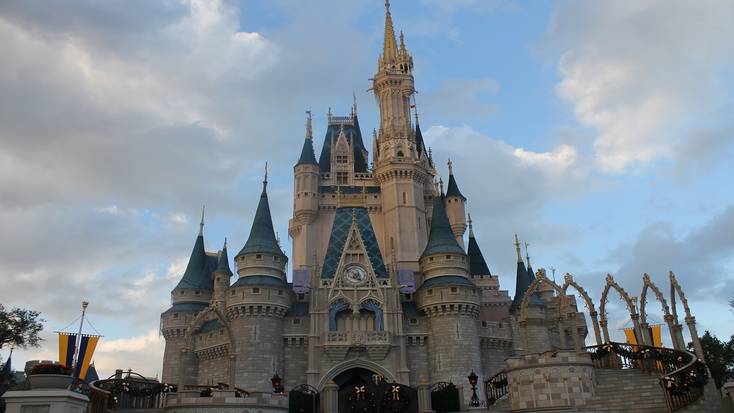 2. A Smoky Mountain adventure park
The Island in Pigeon Forge, TN, is the perfect adventure park for anyone staying in the Smoky Mountains. The kids will love the famed Ferris wheel and a wide range of other rides. While the adults will enjoy the bars, restaurants, and shopping. For those country music fans staying in one of our secluded Pigeon Forge cabins, don't miss a visit to Dollywood.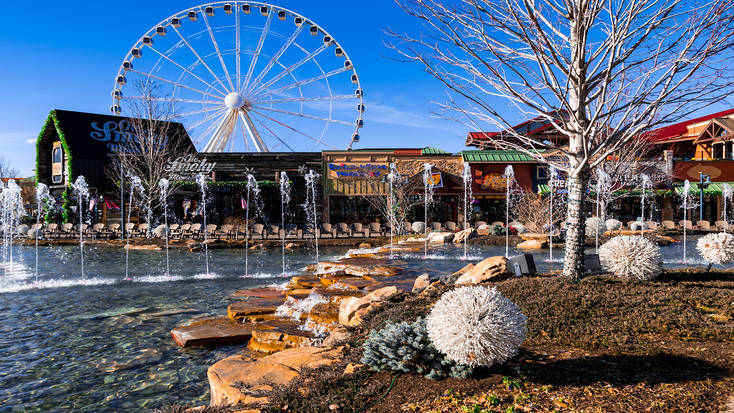 3. Take a step back to the 1880s at Silver Dollar City
When you stay in one of our secluded cabin rentals near Branson, MO, you can look forward to getting back to nature and escaping the hustle and bustle of the city for a family vacation. There are plenty of things to do in Branson, MO, but for a really fun family day out, head to the 1880s-themed Silver Dollar City. With wooden rollercoasters, log rides, and traditional carnival rides, this is a unique theme park that kids and parents alike will love. When hunger strikes, the park has some great spots to eat, including pioneer-style eateries in keeping with the park's 19th-century theme.

For more family fun plan a great hike with the kids or book a unique treehouse rental for your next getaway!