Around September and October is the time to visit California Wine Country, which is when harvest season occurs as temperatures drop a little and the grapes ripen to make the perfect wine. Whether looking for a weekend away with the kids or a romantic getaway with your other half, there are over 400 wineries ready and waiting for wine lovers and enthusiasts alike. The kids might not be able to try the wine, but the adults will certainly appreciate it! Read on to find out just where to stay in Wine Country this fall.
Things to do in wine country during harvest season 2021
The end of summer can sometimes make us all a bit melancholy. Family summer vacations have been and gone, the days start to become shorter, and we start wondering about warm weather vacation spots for the winter. However, the end of summer does bring with it the wine country harvest season. This is the perfect opportunity to thinks about a fall vacation and hop onto the Napa Valley wine train and find the best wine tours 2021. Now we can all look forward to popping a cork of Californian wine, and what better way to enjoy the harvest season than heading to one of the amazing California wine growing regions to enjoy a glass of something lip-smackingly tasty at the source?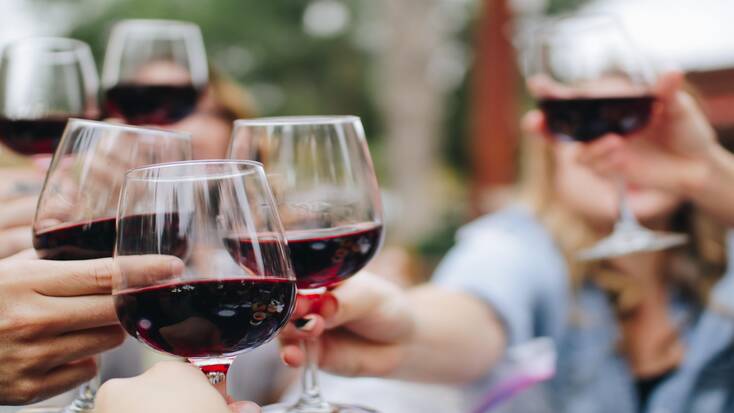 When is the
best time to go to wine country in California?
The best time to go to wine country in California to really enjoy the wine regions California boasts of and their best activities is during harvest season. Certain wineries will even allow you to get involved in grape crushing, and the warm, pre-fall weather makes it a wonderful place to wind down the summer before beginning your plans for vacations to see the fall foliage and a Halloween to remember. It's also a great opportunity to stock up on your favorite vintages for Christmas!
Best places to stay during harvest season in California
Of all the places to stay during harvest season 2021, Sonoma Valley has to be one of the best California wine growing regions, making it an absolute must visit. This upscale Japanese farmhouse, ideal for accommodating a glamping family of up to eight guests. It is the perfect place to spend a long weekend during harvest time in Wine Country, as its amenities and nearby activities feature a little something for every type of glampers.
There's a wrap-around deck for those who love to relax, there's scuba diving, kayaking, and canoeing for those who love the water, and there's even horseback riding, tennis, and golf for those who like to keep their feet firmly on the ground. (Not to mention, there's also the opportunity for adults to indulge in some wine tasting, and where better to do so than in the wine country itself? In the crisp evenings of a Californian Indian summer, you can all snuggle together around the fireplace, and enjoy some family bonding time with a warm cup of cocoa and some marshmallows—the kids have got to have something to drink after all!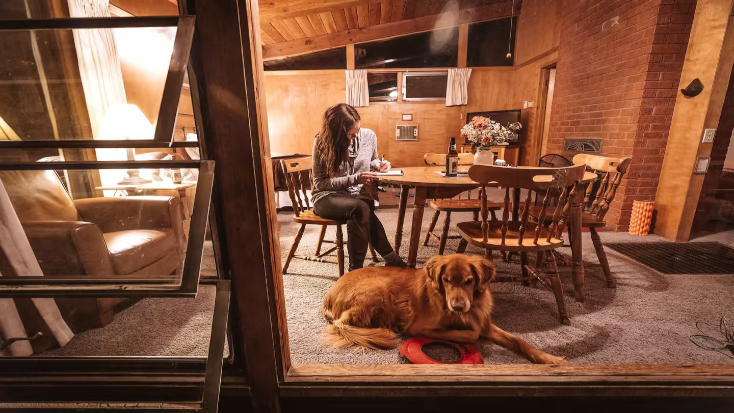 Top wine country rentals in the Sonoma Valley
This inviting cottage is also in the Sonoma Valley and can accommodate up to four glampers. It's only fair to mention the Sonoma area again because it has been rated as the number one wine destination in the U.S. and its top-ranked crop is, in fact, wine grapes. The great thing about this glamping accommodation, one of rustic wine country rentals, is that it's not all about the wine; there are plenty of other places and activities that glampers can explore. The Californian coast and the Pacific Ocean are only a 20-minute drive away, and the Redwood Regional Park is in close proximity to the glamping site, so glampers can go for a picnic in the warm harvest afternoons.