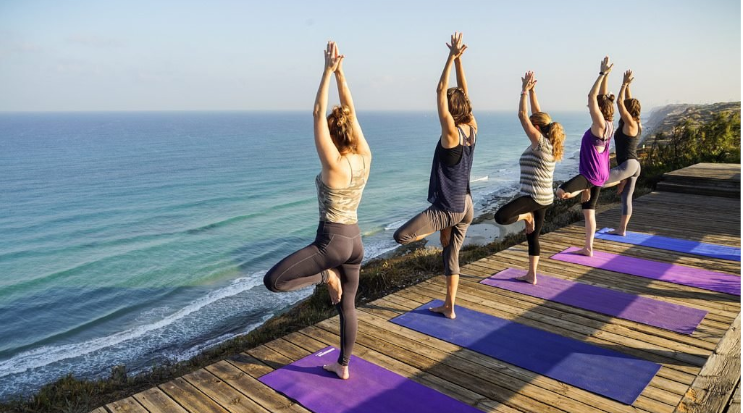 Get your ohm on at these amazing yurt rentals and yoga retreats throughout Europe for a vacation that will leave you feeling refreshed and balanced. Slap on some colorful leggings and practice your Warrior II in peace before recharging your batteries in these surprisingly comfortable glamping accommodations that will bring you close to nature. Before you know it, you'll be bustin' out the crow pose no problem!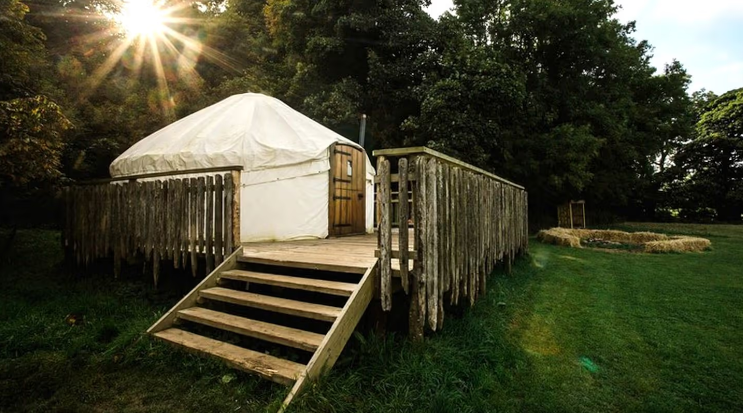 Inviting Yurts with Twinkling String Lights in Slane, Ireland
What better place to align your chakras than at these humble Mongolian yurts in Slane, Ireland? The abundant greenery surrounding you will be strongly therapeutic as you breathe deeply at the Hatha yoga classes available at this glamping site. If you're looking to seriously step up your rejuvenation game, holistic treatments, such as Swedish massages, aromatherapy massages, and Reiki healing, are all available to guests.
It's the small details that make this retreat truly memorable—from handmade soap to twinkling fairy lights and everything in between, you'll be swept away in the perfect yoga wonderland at this yurt.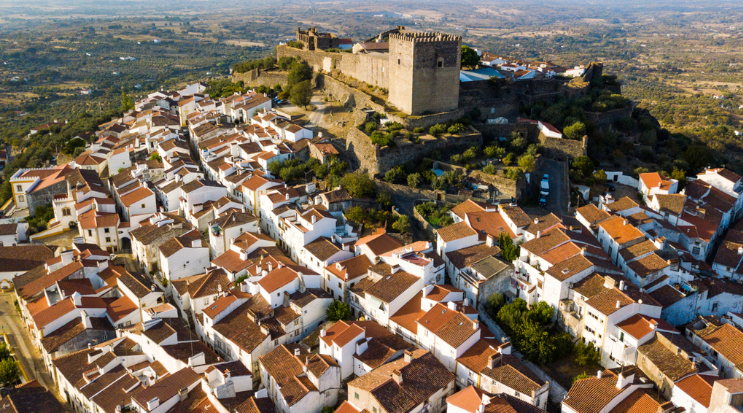 Salute the sun in style in your own private garden at this tranquil, eco-friendly yurt in Alentejo, Portugal. You've never been luxury camping in Europe like this before—this green glamping site offers live music, yoga classes, and detoxing weeks. Located right on a pristine lake, guests can get some serious relaxation and sun in at its small and sandy beach, chatting with some friendly and like-minded fellow glampers.
For a change of pace, try some surf lessons in the popular waters at the stunning Zambujeira Beach, which is only a 15 minute drive away. This cozy and secluded yurt is the perfect way to escape to nature and rejuvenate in 2016 while glamping in Europe.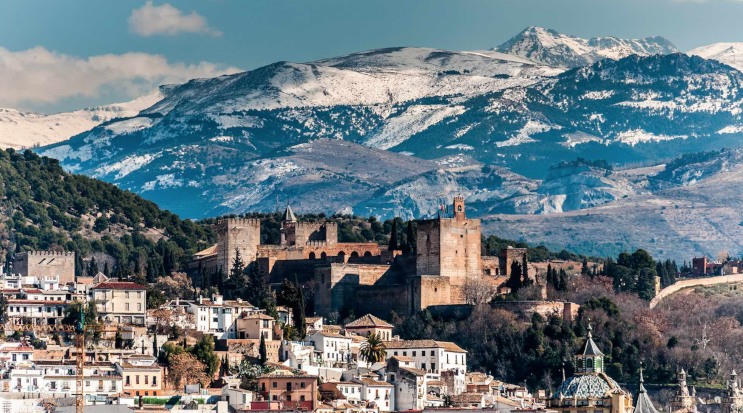 Have a restorative European yurt holiday to remember at these yurts in Granada that offer yoga, Qi Gong, and meditation classes. If you're feeling extra stressed, opt for one of the many holistic therapies that the owners offer, including Shiatsu, reflexology, mind-body-foot reading, mind-body acupuncture, a Tibetan bowls massage, or a holistic neck & shoulder massage.
After an unforgettable yoga session at your yurt, why not create a "Y" trifecta with a trip for some frozen yogurt in Granada? Check out the local dessert hotspot Los Italianos for some mouthwatering frozen yogurt, or if you feel like treating yourself, try their famous ice cream cake in a cone.
Looking for even more inspiration? For more boutique camping in Europe, hop on over to Our European All-Stars: Where to Stay in 2016.