Australia is one of the most beautiful places to spend a glamping getaway, and these Queensland getaway rentals have to be at the top of the list. Queensland offers pristine beaches, endless water activities, and beautiful national parks. How can you possibly say no to snorkeling the exquisite Great Barrier Reef or taking a drive down the Great Ocean Road? Plan your next Queensland family vacation, romantic getaway, or brilliant surf trip!
1. Perfect Queensland getaway near the Glass House Mountains National Park, AUS
Let's start off with these gorgeous glass cabins on the Sunshine Coast. This southern Queensland destination is ideal for outdoor sports and recreation. Home to stunning beaches with wide stretches of white sand; this is the perfect glamping spot.
These luxury rentals are nestled in the Glass House Mountains of Queensland as well as being fitted with a luxurious king-size bed and incredible forest views. Enjoy a water sports holiday with great surfing or a forest escape. Perfect for your next romantic Queensland getaway!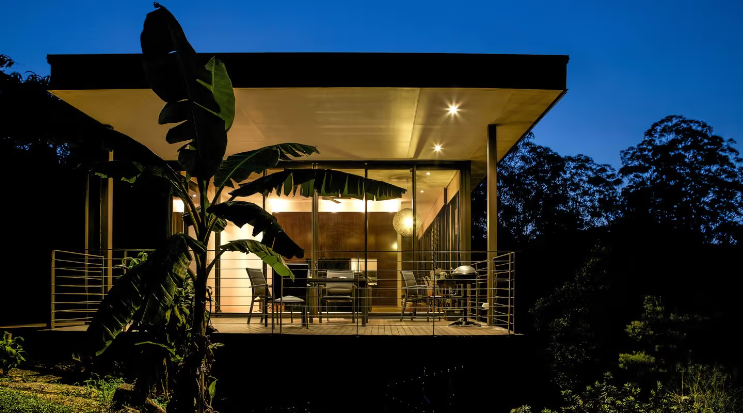 2. Cozy cottage near Mount Glorious, an ideal Queensland getaway!
Mount Glorious is surrounded by endless miles of natural beauty. This beautiful environment is the perfect place for a nature getaway. This romantic cottage has a private veranda with uninterrupted forest views and is an ideal romantic getaway for two.
This romantic Queensland getaway is a cozy cottage; surrounded by the D'Aguilar National Park. If you love hiking, exploring, climbing, or photography, this rainforest escape is for you!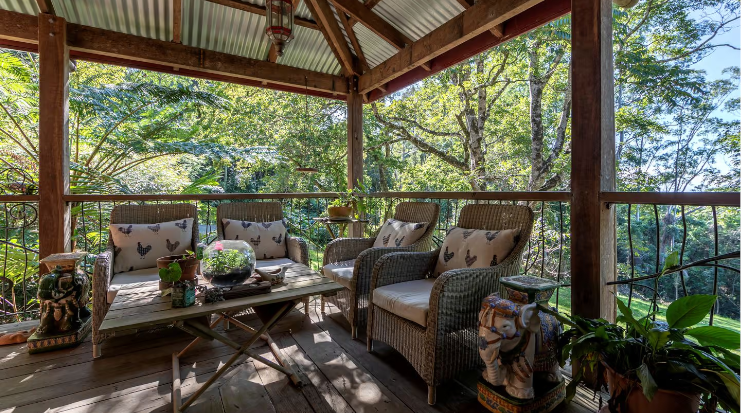 3. Spacious tented cabin for an adventurous Queensland getaway
Stay in one of these unique tented cabins near Stanthorpe for a relaxing getaway. Located in the heart of the Granite Belt this is the perfect location for stargazing. There is great wine tasting to try in the surrounding area as well as swimming and hiking to enjoy.
The tents are luxurious with fabric-draped, four-poster beds and access to a private heated outdoor spa. The perfect bushland escape for your next romantic getaway!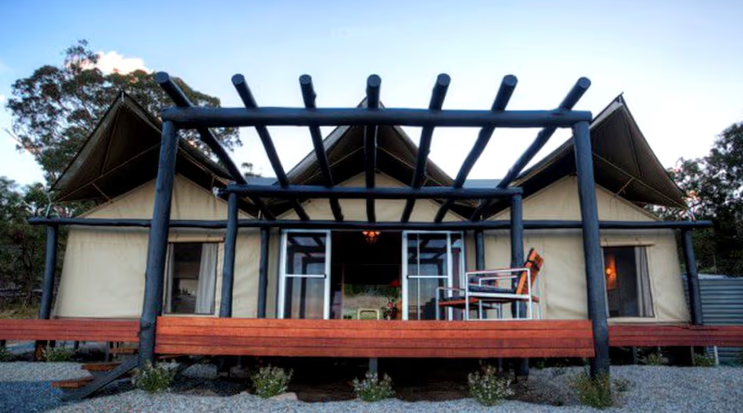 4. Eco-friendly Queensland getaway near Lamington National Park
Who wouldn't love a luxury getaway that is eco-friendly and surrounded by nature? The peaceful cabana is built for a relaxing getaway. Located near Australia's Sunshine Coast there is plenty to enjoy from hiking to swimming and exploring the Lamington National Park.
This eco-friendly cabana is the perfect glamping getaway for couples. The hammocks are a great place to relax with your loved one. Take a drive to the nearby Noosa Beach and enjoy days in the sun on this famous coastline!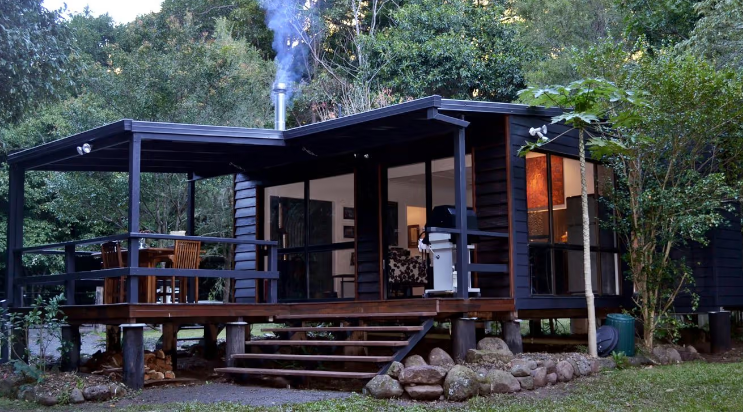 5. Luxury beach huts near Mission Beach for our summer Queensland getaway.
Finally, these deluxe beachfront huts near Mission beach are ideal for an adventure holiday. There is plenty to do from hiking, fishing, and water sports to whale watching! Located just moments from the beautiful beachside town of Mission Beach!
These huts are perfect for any glamper! You can enjoy a solo Queensland getaway, a romantic escape for two, or even a fun family vacation! Don't miss out on your next Queensland adventure!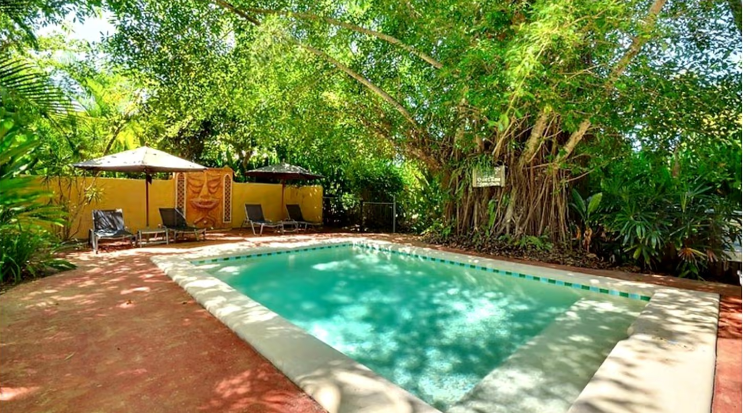 ---
Check out more luxury Queensland accommodations, or try a fun weekend away near Melbourne. No Australia holiday is complete without some fun surfing escapes or a trip to the best wineries Victoria has to offer!