Fun weekend getaways are even better when you stay in the best cottage rentals in Pennsylvania! There are so many parks in Pennsylvania, you could visit a different one every weekend of the year. Pennsylvania boasts 119 State Parks and 19 State Forests, in addition to National Historic Sites. You will find a rich variety of destinations to enjoy for a nature escape in Pennsylvania. If you love planning a relaxing weekend getaway near mountains, forests, rivers, and lakes – Pennsylvania is the place to go. Discover some of the best cottage rentals for your next weekend getaway in Pennsylvania.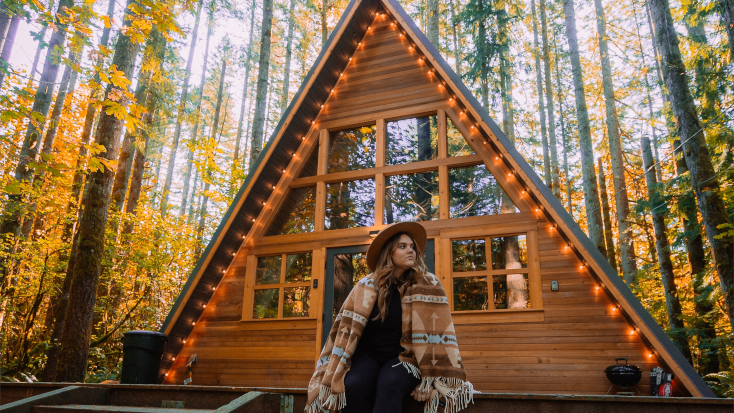 1. Pet-friendly cottage rental for two in Columbia, PA
If it's a romantic weekend getaway you're looking for this cottage rental near Lancaster is ideal. This spacious cottage comes with a fully equipped kitchen, living room with fireplace, private deck, and rocking chairs on the front porch. This cottage rental takes pet-friendly to a whole new level. You'll find pet bowls, a sofa cover, and even natural dog treats to make your furball feel at home! Add in the quiet farm surroundings and the Susquehanna River nearby and you have a relaxing cottage rental perfect for your next romantic weekend getaway.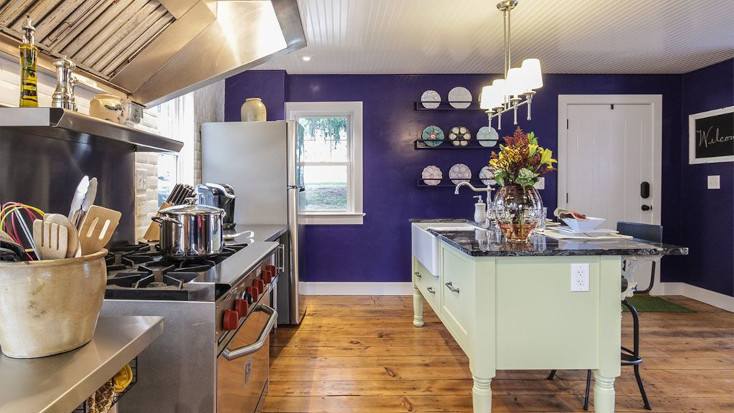 2. Romantic cottage with private patio in Lancaster, Pennsylvania
Talk about holiday rentals built for romance! This snug cottage rental is perfect for a romantic weekend getaway near Columbia, Pennsylvania. The open-plan kitchen and living room area leads to the cozy sleeping nook. Off the living room is a large private patio with plush sofas, a fireplace, and a BBQ grill for relaxing evenings under the stars. You will love that the cottage is pet-friendly and surrounded by countryside with plenty of walking trails to enjoy together. Explore the Susquehanna River and Lancaster Country Central Park. This romantic cottage rental near Lancaster, Pennsylvania is ideal for your next nature escape.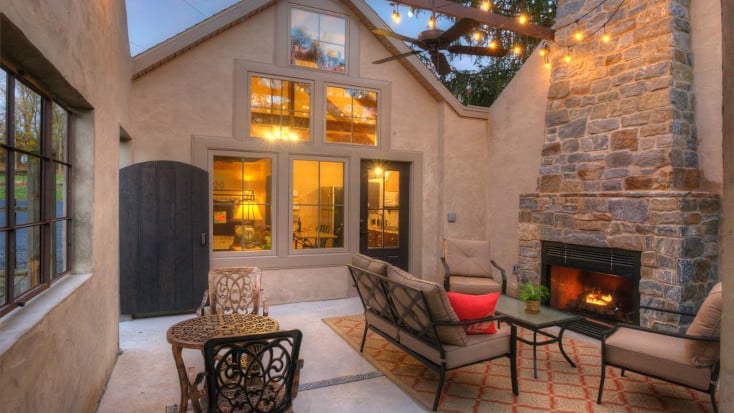 3. Escape to this lakefront cottage rental on Lily Lake, PA
Take the kids to the lake for a weekend getaway in the Pocono Mountains. Surrounded by nature, this cottage rental sleeps four and has its own private dock onto the beautiful Lily Lake. The lake is spring fed and ideal for fishing with the kids. The rental provides guests with a kayak, rowboat, and paddle board to enjoy the lake in summer. The cottage rental is adjacent to 100s of acres of public hiking land to enjoy. It's pet-friendly too, so the whole family can enjoy a nature escape for your next weekend getaway in the Pocono Mountains.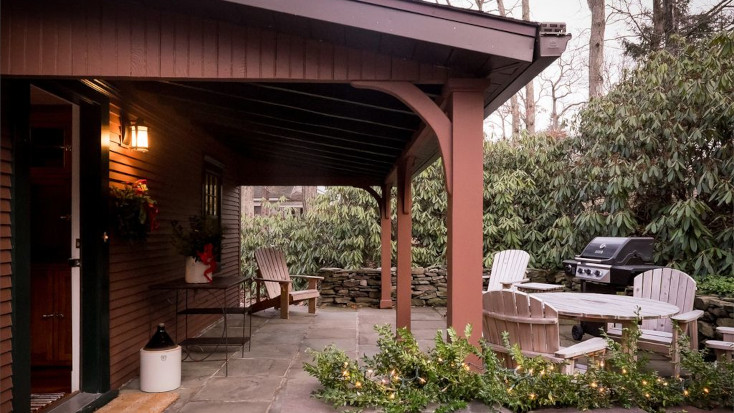 4. Family-friendly cottage with a private beach in Gouldsboro, Pennsylvania
Family vacations will never be the same! This cozy cottage rental near Wilkes-Barre sleeps ten guests. What's more, it is on the lake and even has its own private beach. You will find a rowboat, canoes, and kayaks to enjoy the water. And of course, it's great for fishing too! Enjoy breakfast on the wraparound deck and BBQ dinners while the kids roast s'mores for dessert. Inside you will love the stone fireplace to relax together after a fun day outdoors. This fun cottage rental is sure to become more than just a weekend getaway!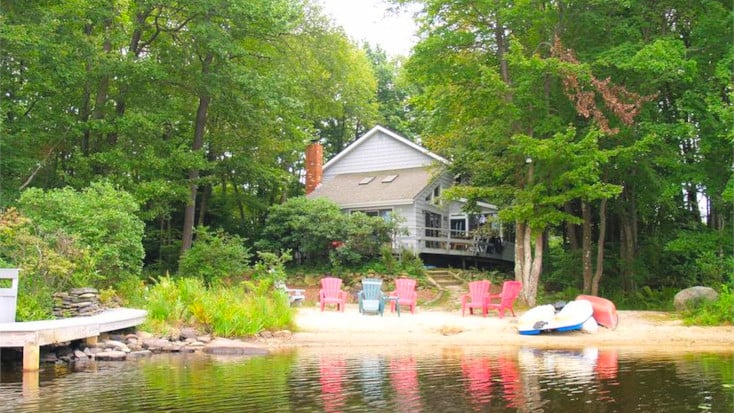 5. Large cabin rental for a family gathering in Mansfield, PA
This spacious cabin rental surrounded by 50 acres of garden and countryside is perfect for a family vacation! The rental sleeps 12 guests comfortably and it's pet-friendly too. So you can take your fur buddy on vacation with you. The family will love being surrounded by acres of countryside and spending time together outdoors. From the large yard to the patio and the cookout area. The cabin rental is close to Allegheny River so you can spend your weekend getaway on the water or enjoy plenty of outdoor activities. Gather the clan and plan your next family vacation surrounded by nature.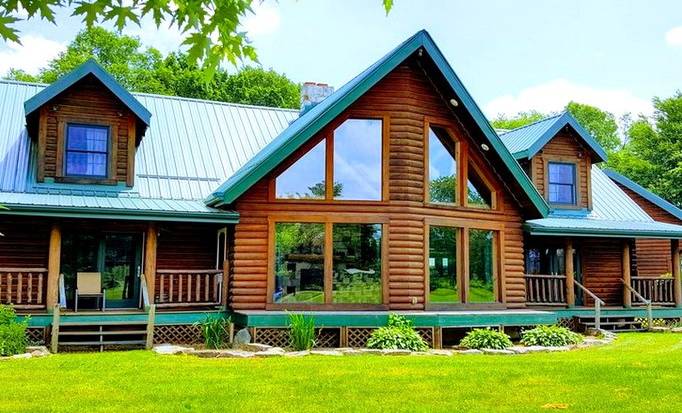 For more fun things to do in Pennsylvania check out these romantic getaways around the state to explore state parks and forests. Or look into booking a cabin rental for the next family vacation or group getaway with your friends!