For tips on where to go hiking in 2023, keep reading and discover our picks for the best places to go. Hiking vacations are at your fingertips! What better way to enjoy 2023 than a vacation exploring incredible hiking trails in stunning national parks, and discovering grand vistas, lakes, and mountains? We've got a list of seven places to go hiking, so you can kickstart 2023 with an amazing New Year's getaway!
1. Go hiking in California: Idyllwild, CA getaways in 2023
Idyllwild, CA, is perfect for hiking enthusiasts. Set in the stunning San Jacinto Mountains the town is surrounded by incredible hiking and walking trails. You can look forward to stepping out of the front door of your cabin rental and exploring the forests and mountains almost immediately. Whether you enjoy shorter hiking trails or you're a hiking veteran and like to push yourself, Idyllwild hiking trails offer something for everyone. With trails such as Fuller Ridge Trail offering a 5-mile hike, or more challenging trails like Cactus Spring Trail leading through 15 miles of the Santa Rosa Wilderness, hiking in California doesn't get better!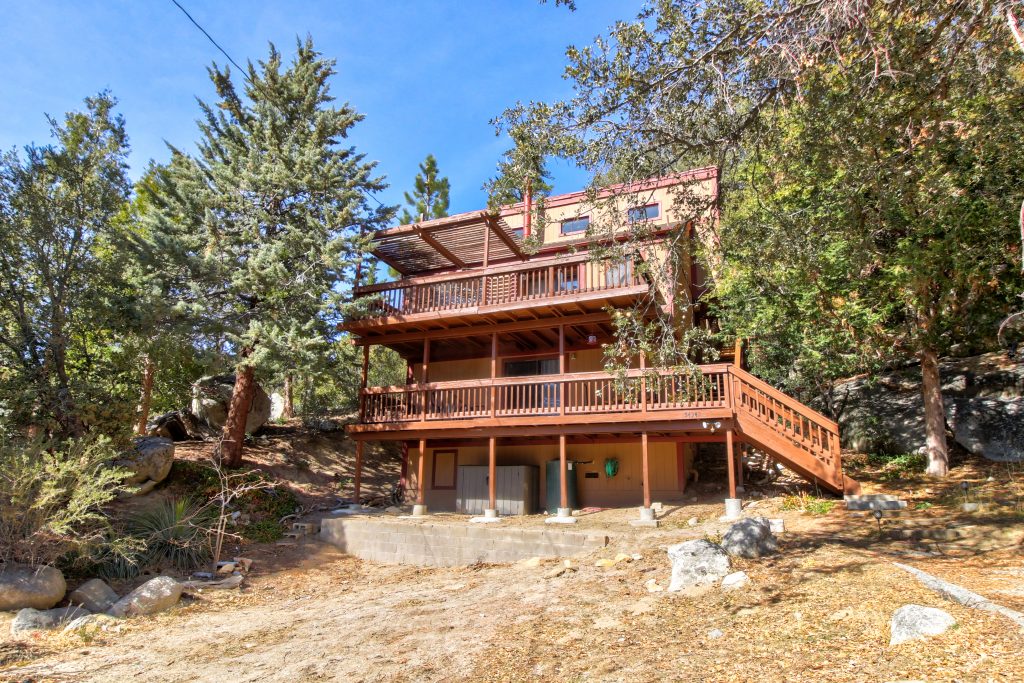 2. Crater Lake National Park: Oregon hiking trails in 2023
Few places can boast the awe-inspiring beauty of Crater Lake National Park, Oregon. Hiking trails here will lead you to the caldera of Mount Mazama, a partially destroyed volcano that now features the epic Crater Lake. Its deep blue color and water clarity are sure to impress. While staying in an incredible vacation rental near Crater Lake, you can look forward to amazing hikes through forests and hills, and of course, up to the crater itself to see this unique landmark.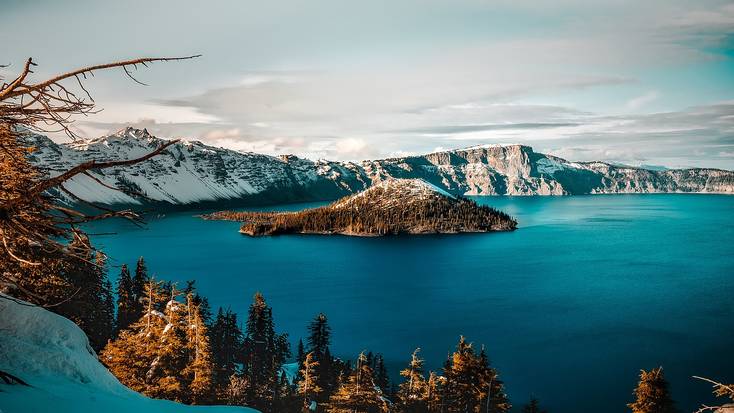 3. Hiking in New Mexico: Gila National Forest, one of the best hikes in New Mexico for winter 2023
Covering over three million acres, the Gila National Forest is one of the best places to go hiking in New Mexico. Featuring the world's first designated wilderness area, Gila Wilderness, as well as Aldo Leopold Wilderness and the Blue Range Wilderness, this is a great opportunity to enjoy some of the best winter hikes. The trails take you through dramatic landscapes, along creeks and woods, perfect for a winter hiking trip. After a day of hiking, you can treat yourself by staying in one of our cabins with hot tubs, the best way to rest up before heading back out into the national forest for another day of exploring trails. So if you're searching for the best hikes in New Mexico, look no further!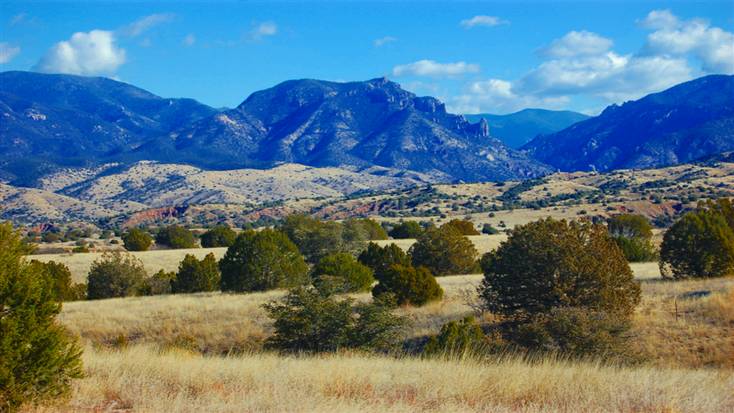 4. Best places to go hiking in the Great Smoky Mountains: Pigeon Forge, Tennessee 2023
With so many things to do in Tennessee, it is easy to overlook just heading out on a hike. With plenty of nearby lodging, Nashville treats its visitors to its incredible music scene, and if you head to the Great Smoky Mountains, you have numerous opportunities to try out some great outdoor activities, including hiking near Pigeon Forge, before relaxing in one of our stunning rentals near pigeon forge. Cabins like these will give direct access to the great outdoors, so there is no excuse not to get out your hiking gear and explore some of the best hiking trails in Tennessee that is only made more beautiful by the snow.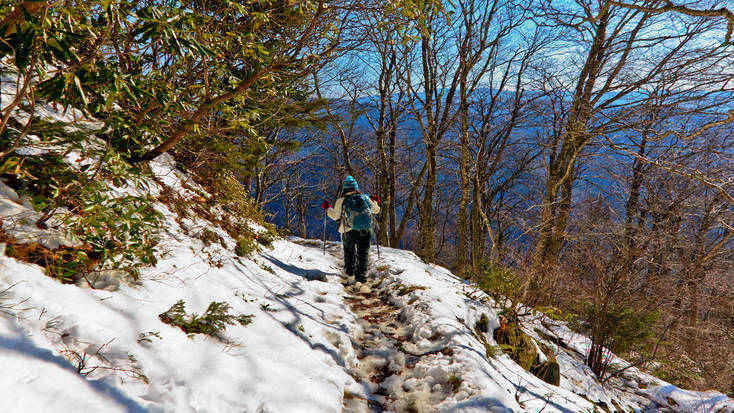 5. Best places to hike in Glacier National Park, Montana – winter getaways in 2023
In Glacier National Park, hikes will take you up mountains, to some stunning lakes, and you'll encounter some stunning forests. With so many amazing trails to explore, such as Highline Trail, Grinnell Glacier, Hidden Lake Overlook, and much more, it's hard to say where the best places to hike in Glacier National Park are. Wherever you decided to hike, you'll be spoiled for choice when it comes to epic views and incomparable landscapes, and with cabin rentals with hot tubs to return to, you'll be able to enjoy a touch of luxury surrounded by the great outdoors!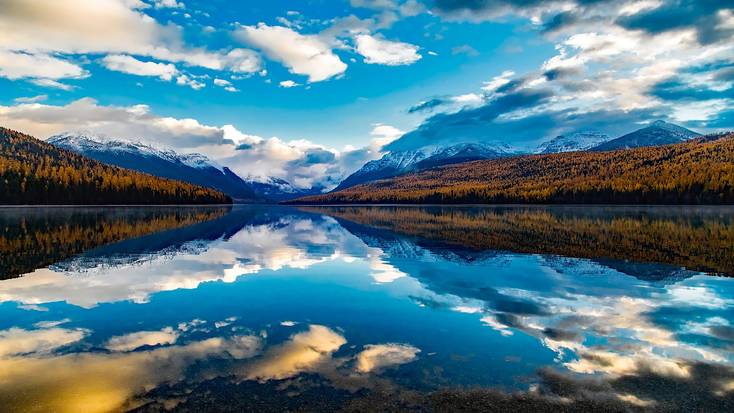 6. Go hiking in Bryce Canyon National Park, Utah
When you go hiking in Bryce Canyon National Park, Utah, you won't be disappointed. Even with the snow to contend with, this is without a doubt one of the best places to enjoy a hiking vacation. At the visitor center, you can sign up for a guided snowshoe hike, one of the things to do in Bryce Canyon National Park during the snowy season. There are of course other amazing activities to enjoy, ranging from cross-country ski tours, sledding, and snow sculpture contests to photography contests, snowshoe races, and even ski archery!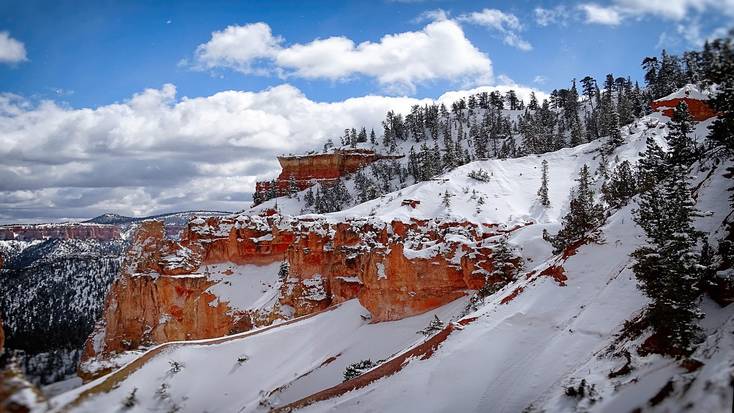 7. Discover the best hikes in Colorado in 2023
With Denver and Boulder giving visitors access to mountains and forests, it's hardly surprising that Colorado is a Mecca for outdoor enthusiasts. There are numerous things to do in Colorado during the winter, such as skiing, trail running, and more besides. However, you can also enjoy exploring numerous trails, perfect for a winter hiking vacation. Alberta Falls Hike at Rocky Mountain National Park, Alderfer and Three Sisters Park, and Bear Creek Trail at Lair o' the Bear Park are just three examples of great places to go hiking in Colorado. With so many spots to explore, Colorado leaves even the most experienced hiker spoiled for choice.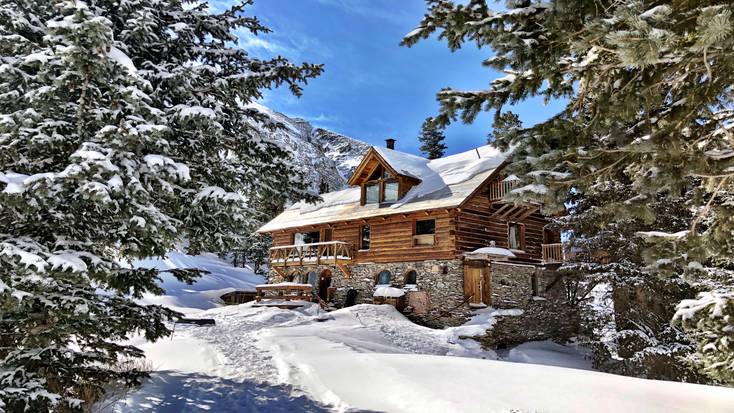 Enjoy your hiking holiday with more fun hiking trails in the USA along the Appalachian Trail. Head south to South Africa and try the big five hiking trails around Cape Town. For the adventurous combine your surfing holiday with fantastic hikes around New South Wales, Australia.