Rent an island? An entire island just for you? Yes, it is possible! When it comes to vacation rentals, island rentals may not be the first thing that comes to mind. What at one point seemed like an unlikely dream is now a very real glamping possibility. Break away to your own private paradise and go glamping in the ultimate, secluded luxury of a private island rental. Plan a special getaway, a family escape, or a relaxing retreat. We have an island just for you!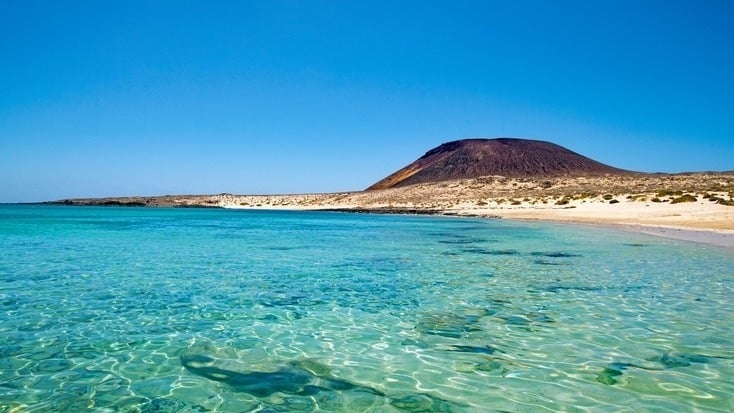 Keep reading to find the perfect island rentals
Here at Glamping Hub, we pride ourselves in offering incredible, unique accommodations that get our guests back into nature with ample opportunity to explore the great outdoors, and what better way to combine that with new social distancing guidelines than with a vacation on a private island for rent? From New England down to Florida and beyond, we've put together a list of our favorite private islands, ideal for a family getaway. With privacy and no people to meet on a private island rental, vacation ideas like this are the best option for a secluded getaway. Amazing rental islands are here for you today.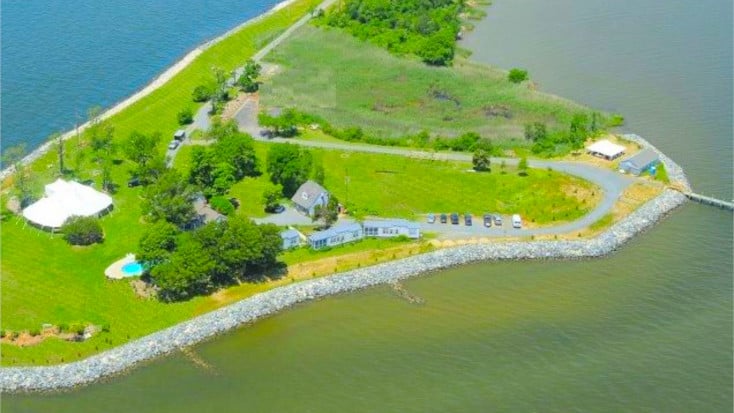 Rent an island in the sun in Marathon, Florida, for the ultimate private island vacation
If you're looking to rent an island with a mix of luxury vacation and a desert island, then look no further. This idyllic spot off the coast in Marathon, Florida, is the perfect private island getaway for you and your family. On top of being a stunning accommodation, you can look forward to enjoying your own beach, as well as your own pool on this private island. Beach house rentals and vacation ideas don't get much better than this.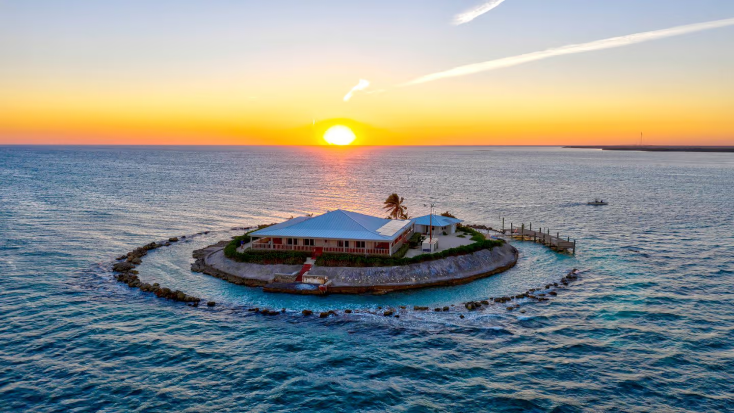 Stay in a castle rental in New York on this unique island for rent
Why not give yourself the ultimate luxury vacation? Stay in this castle rental on an island on Chippewa Bay, New York, and you'll get both a peaceful island getaway along with a taste of the good life. There is space for eight guests, it is perfect for a family vacation during this time of social distancing. With a complimentary continental breakfast to kickstart your day and a catered dinner in the evening, you'll feel like royalty on your private island. Rent doesn't just cover those delicious meals; the rental also has all those modern amenities you'd want to ensure a relaxing, stress-free vacation on this incredible private island.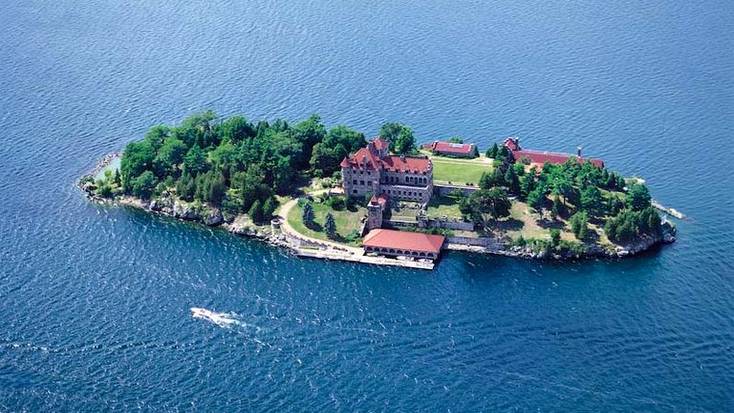 Stay in a stunning private island vacation rental; Maine awaits!
This stunning vacation rental on McGee Island, Maine, is perfect for those looking to escape the hustle and bustle of the city and enjoy a vacation in the great outdoors away from crowds of tourists. Set on 110 acres and with historic buildings taking you back to a simpler time, this vacation island doesn't just have a stunning coastline to explore, but with woodland and nature surrounding the accommodation, you can explore the stunning island to your heart's content. It's also the perfect spot to head out on a kayak and discover coves and other islands in the area. If you're searching for something completely different for your next vacation, this island vacation rental in Maine takes some beating.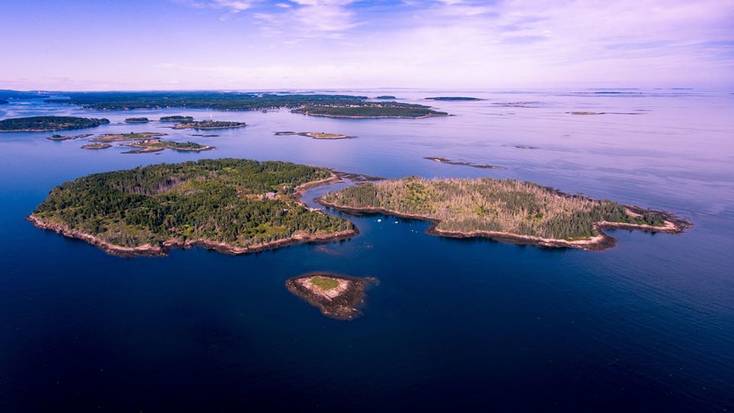 Enjoy an eco-friendly vacation on your own private island rental
Sticking in Maine, this pet-friendly, eco-friendly vacation rental is on a private island off the coast of Camden, Maine. With up to 27 acres at low tide, this private island is an idyllic spot to make the most of this New England haven. Whether you want to explore hiking trails, or simply sit on the beach and enjoy the sounds and smells of the ocean, this is the perfect spot for a memorable vacation with the family. With space for up to 10 people, you can look forward to days spent enjoying the great outdoors with loved ones, and relaxing evenings with stunning, coastal sunsets while you enjoy a cool drink to round off the day at this unique island rental. Vacation rentals like this give you the most unique getaway experience in truly extraordinary destinations.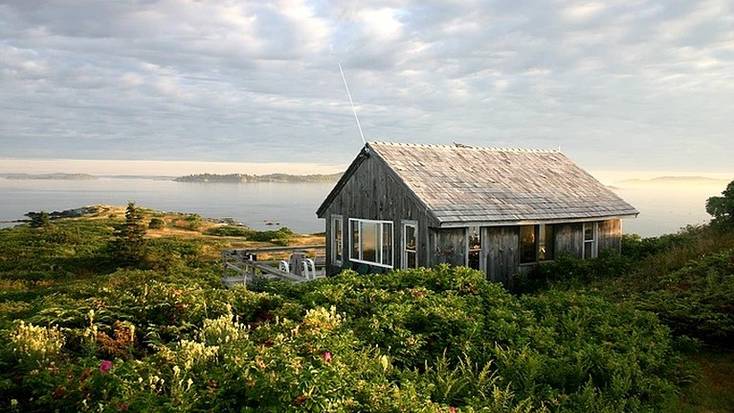 Enjoy a stay in a cottage rental near East Hampton, Connecticut
Nestled on the shore of Laurel Island near East Hampton, Connecticut, a stay in these charming cottage rentals will give the whole family the escape they deserve after weeks in lockdown. There are five units in total, each sleeping up to five guests, so once it's safe enough to lessen the social distancing rules and regulations, it could even be the perfect place to host a family reunion. A pet-friendly rental, even the four-legged members of the family can look forward to exploring pastures new!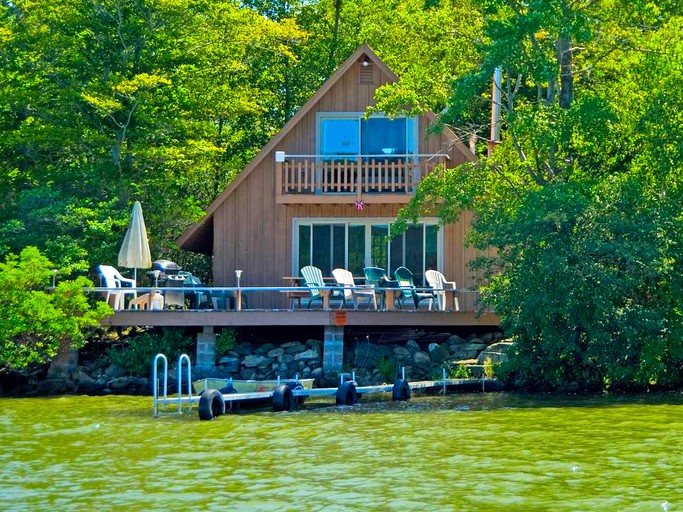 For more unusual glamping getaways, try an Australian Rainforest glamping adventure or stay a little closer to home with one of these cozy staycations!