Of all the vacation destinations to visit in 2022, national parks will get you deep into the great outdoors and do diverse activities that you may not otherwise have the chance to experience. Glacier National Park, one of the best national parks in the USA, forms part of the Crown of the Continent Ecosystem, was established on May 11, 1910, and is located in northwestern Montana. Glamping in Glacier National Park is a chance to see some dramatic mountain peaks and stunning 400-foot waterfalls, as well as more than 1 million acres and over 130 named lakes—it's an absolute must on your outdoor bucket list.

The history of the glacier area dates back over 8,000 years, making it rich in both natural and human history. In more recent times, the park was home to many Native American tribes, and during the 18th and 19th centuries, the Blackfeet Tribe controlled access to the area. Today in Glacier National Park, visitors per year number up to 2 million—in fact, in 2015, Glacier celebrated its 100 millionth visitor. Luxury camping in Montana is a fantastic way to see it for yourself. Get ready for a vacation of hiking, biking, and even the best white water rafting Whitefish, Mt, can boast!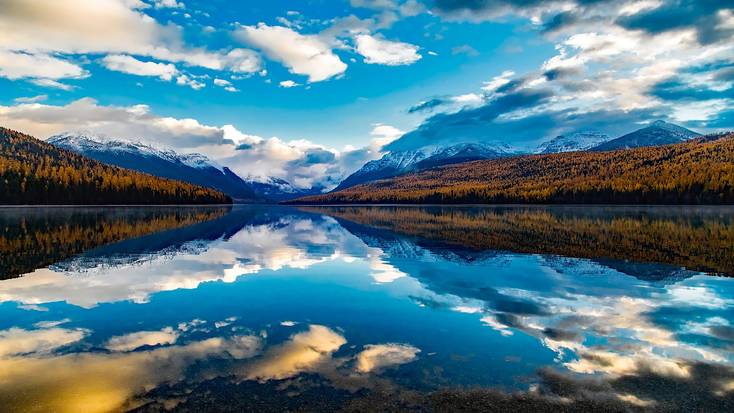 Glamping in Glacier National Park with Trek Travel for biking in Montana in 2022
Glamping at Glacier National Park is not to be missed. Stretching over miles and miles of pristine terrain, visiting all of Glacier National Park seems daunting, but if done the right way, all of the sites become easily accessible. Trek Travel, an international bicycle tour company, is dedicated to making adventures in nature possible—all while exploring on wheels and pursuing the best biking in Montana in 2022.
Truly experiencing the magic of the park is made all the better while glamping in Montana, and a chance to visit must-see natural landmarks, along with a stay in some of the best cabin rentals in Montana for the best glamping near Glacier National Park.
All of the home comforts are included, such as fresh linen, a cozy king-size bed, a wood-burning stove, and a private bathroom. Cycling under the sun and sleeping beneath the stars perfectly blends an adventurous outdoor experience with a luxurious Montana glamping excursion.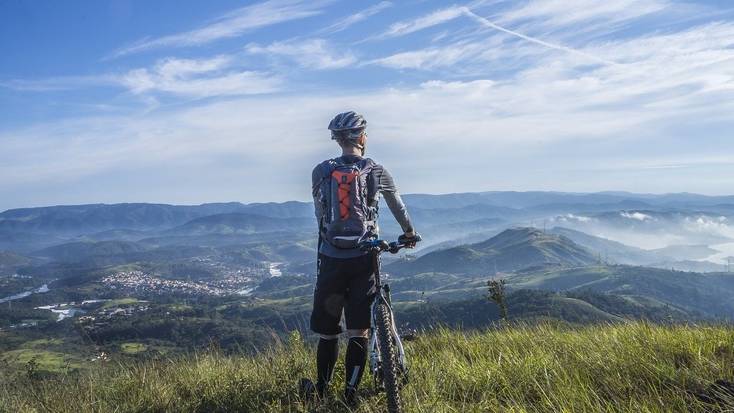 The seasons and weather in Glacier National Park: When is the best time to visit Glacier National Park
So when is the best time to visit Glacier National Park? When it comes to the best season or weather, Glacier National Park visits depend on personal preference in Glacier National Park weather. "Best time" to visit Glacier National Park isn't really a thing as there is plenty to do all year round. From snowy winters to fragrant, blooming summers, Glacier shines throughout the entire year. The most popular time to visit Glacier National Park is during the summer when days are long and warm—with an average temperature of a pleasant 75 degrees Fahrenheit, the ideal weather Glacier National Park visitors hope for —allowing the perfect amount of time to make the most of the park before returning home to your own luxury Montana yurt rental.
Fall is also another time of year vying for the best time to visit Montana. Glacier National Park, with its ornamental foliage displays, tends to be a quieter time for tourists as the weather in Glacier National Park becomes cooler. During fall, one of the best times to visit Glacier National Park, wildlife is usually more active, too, so if you are on the lookout for a mountain goat, or grizzly bear sighting, this is the best time to travel to Glacier National Park to see them in action.
To ensure a fair weather forecast, safe cycling conditions, and agreeable glamping weather, August is an ideal time to embark on bike tours in Glacier National Park. The trip is tailored so bikers of all levels are welcome to attend, so those who would prefer a less strenuous ride and those who would be more advanced can all be accommodated. There is even an electric bicycle option available! Bicycles are provided and adjusted for comfort by professional guides, so trekkers will be in the best hands during their entire bike tours of Glacier.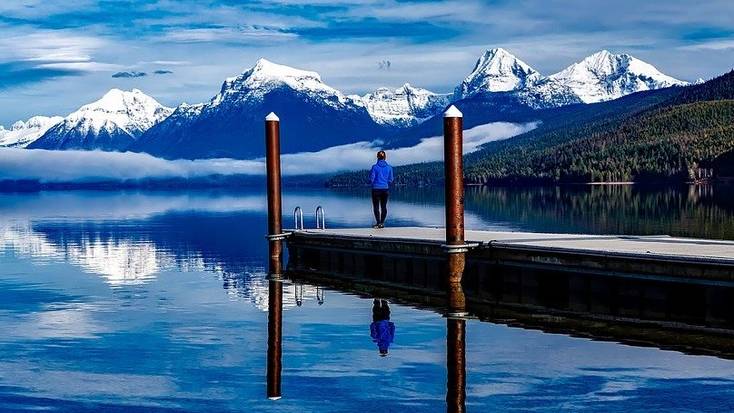 Montana itinerary of Trek Travel excursion in Glacier
Your Trek Travel adventure will begin as soon as you arrive at Glacier National Park. First, you will enjoy a steady ride from Whitefish toward Columbia Falls rentals, where you will make your way to the Montana glamping sites you'll call home base for three nights. If you want to add some adrenaline-pumping action to your trip with some white water rafting, Whitefish, Montana is the perfect spot. The next day, you will tackle a gravel ride at the Flathead River, where you'll experience miles and miles of impressive landscapes.
On the third day with Trek Travel, you will discover one of the United States' most scenic roadways, Going-to-the-Sun Road, which will certainly be an unforgettable experience. Finally, on the fourth and final day, trekkers will take a tranquil cycle back to Lake McDonald, where the trip will come to an end.
Non-riding activities and more things to do in Glacier National Park
On most Trek Travel trips, non-riding options and other things to do in Glacier National Park are available for riders who want to take the afternoon off or for travel companions who want to take a break. Some non-riding options on this trip include:
whitewater rafting: Glacier National Park boasts the Flathead River, perfect for rafting, followed by a riverside barbecue;
various outdoor activities that can be arranged, such as fly fishing, hiking, horseback riding, paddle-boarding; and
day trips to explore Whitefish and its many galleries and shops.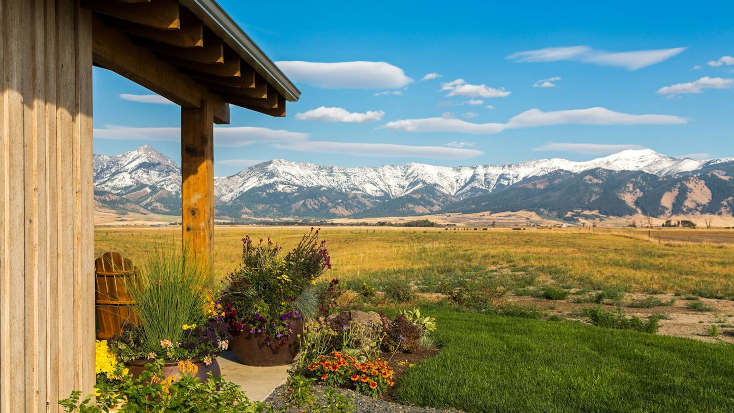 Other ways to see Glacier National Park and activities in Montana
Cycling is certainly an amazing way to see the park, but there are other activities, such as amazing hiking in the U.S. and rafting in Montana, that should not be overlooked. Since Glacier National Park has over a million acres of land and it may seem a little overwhelming to decide how you are going to see everything, we've put together a few other suggestions we don't want you to miss. When you go to Glacier National Park glamping, it puts you right in the driving seat to enjoy all this and more.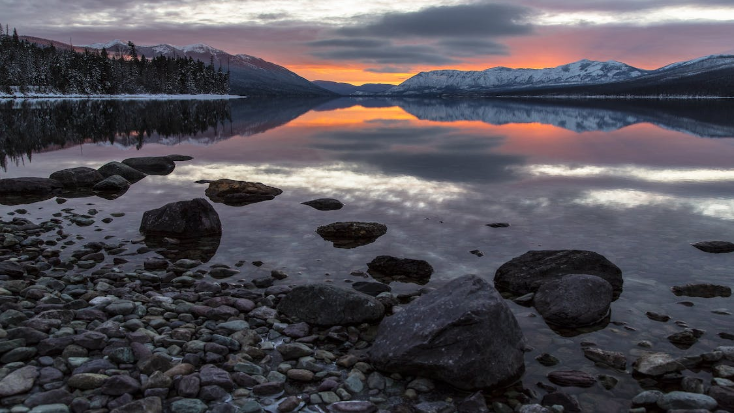 Whitewater rafting in Montana: Glacier National Park getaways
A must when visiting Glacier National Park is making the most of water-based activities. The Middle Fork and North Fork of the Flathead River, which combined cover 219 miles, offer the perfect spot for some whitewater rafting. Rafting in Glacier National Park takes place from May to September and features activities suitable for a range of ages.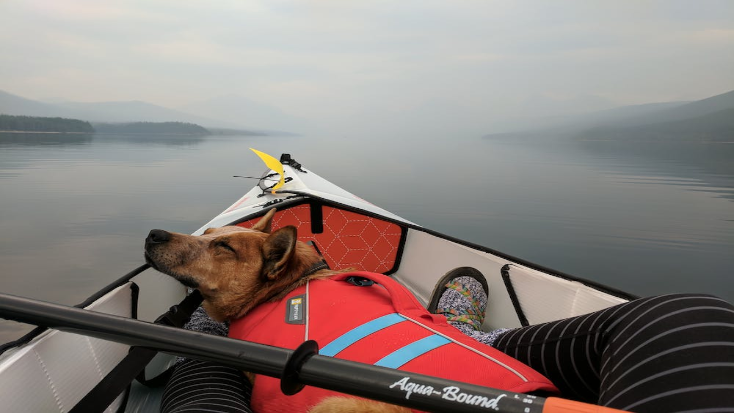 Glacier National Park things to do: boat tours in Montana
The National Park is renowned for its large and stunning lakes, and a great way to experience the history and natural beauty of the area is by taking a boat tour: one of the top Glacier National Park things to do aside from cycling! Choose from a variety of different lakes, all of which tell a unique story, and offer guests the chance to enjoy more boat tours in Montana.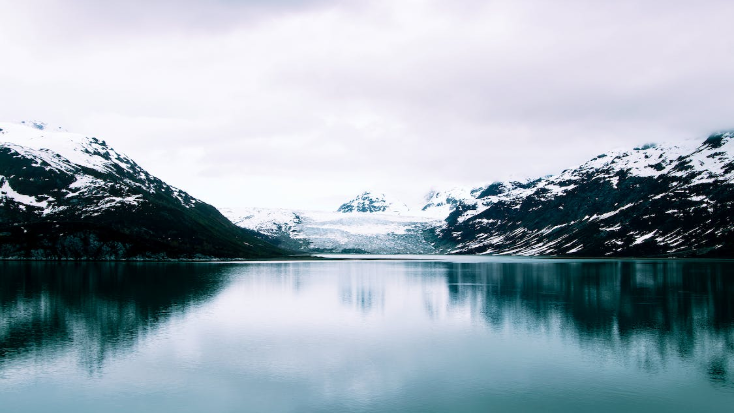 Discover the best hiking in Montana: Glacier hikes when glamping in MT rentals nearby
Another enjoyable way to learn about the National Park's history is to take a guided hiking tour and enjoy top Glacier hikes. With experience, knowledge, and safety at the forefront, this is a great activity for the whole family. There is no need to worry about planning your hike; there are many companies that will make sure you enjoy the best hiking in Montana.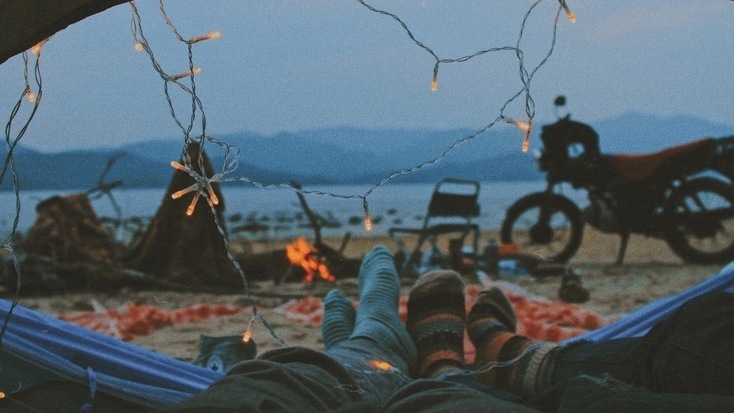 When planning your trip glamping in Glacier National Park and wondering what to pack, you need to be prepared for all types of weather Glacier National Park might throw at you. You need to make sure you include all essentials on your Glacier National Park packing list. During the summer, you can expect warm days and cooler, breezy nights. Snow is also possible all year round, especially at higher elevations. Much of the cycling gear will be included with your trip, thanks to Trek Travel, so be sure to check the cycling essentials list on their website before packing!
Tell us about your favorite glamping spots to visit Glacier Park! Send us a message via Facebook or Instagram and share your top National Park experiences!