Plan an Easter vacation abroad this year and enjoy the many traditional Easter festivals of Europe. With Holy Week coming up, now is the perfect time to plan an Easter vacation with the family, and where better to go than to a unique spot in Europe? We've put together a list of our seven favorite places to go for the Easter holidays, so keep reading, plan a trip for Holy week 2023 or the Easter weekend, and start looking forward to visiting somewhere new and experiencing some new Easter traditions this year!
1. Experience Semana Santa in Seville for an Easter vacation
In Spain, and Andalucia in particular, Holy Week is a special event, arguably bigger than Christmas. Andalucia is famous for hosting the biggest events for Semana Santa with processions from the Monday of Holy Week to Maundy Thursday. As well as on Easter Sunday from the various churches to the Cathedral. Each church has its own parade with depictions of the various stages of Holy Week leading up to Good Friday. People come from all around the world to see them. Enjoy some parades—or pasos as they're known in Spain—and avoid the crowds with a stay in a stunning villa rental with a pool. Or head down to Estepona, near Gibraltar for a holiday off the beaten path.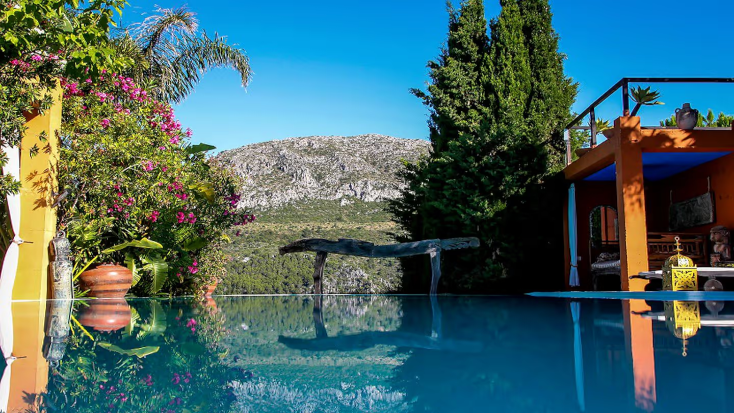 2. Head to Budapest and the Hungarian countryside for an Easter vacation, in 2023
Budapest is a great spot for a break from the city and an Easter vacation. An inexpensive city, April with its mild temperatures, is a great time. From the Budapest Eye on Erzsébet Square to street food from Karaván at Kazinczy, as well as over a hundred museums, there are plenty of things to do in Budapest. Once you've spent a few days exploring the city, head out into the stunning Hungarian countryside. With areas such as Lake Balaton to explore, you'll see a whole other side to this unique country. This riverfront cottage near Szarvas will have you looking forward to spending the Easter holidays in a stunning part of the world.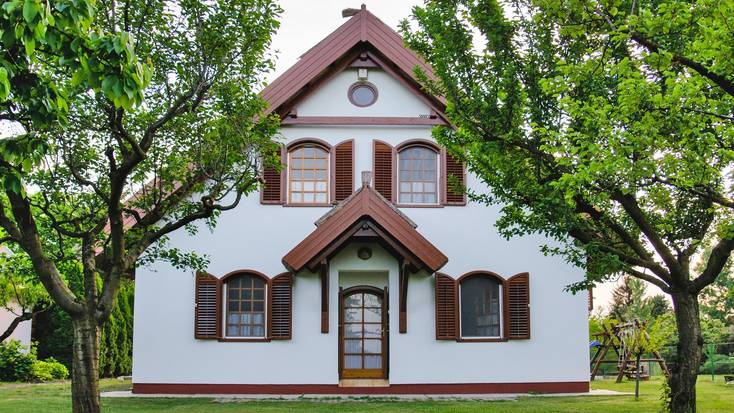 3. Spend Easter 2023 near the stunning Antalya beach, Türkiye
Antalya, Türkiye, is perfectly situated for an Easter vacation by the sea. Antalya Beach with its golden sands lies on the, affectionately dubbed, the Turquoise Coast for its crystal clear waters. With highs of 21ºC in April, it's perfect for a family holiday in a warmer climate. Luxury tented cabins near the coast and town, allow you to enjoy the best that the region has to offer for an unforgettable Easter weekend in the sun.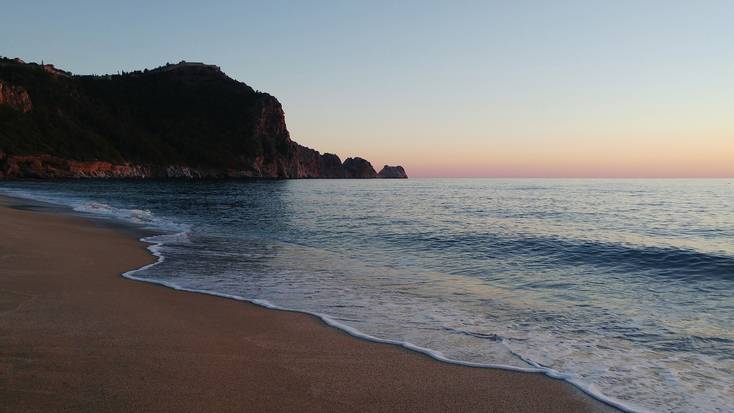 4. Enjoy an Easter vacation in Edinburgh for Holy Week 2023
Edinburgh is a stunning city, and it's perfect for a getaway throughout the year. During Easter Week 2023, you can enjoy exploring the Royal Botanic Gardens Easter trail. Head up to Edinburgh Castle for incredible views over the city. Enjoy a relaxing and luxury glamping experience near Edinburgh. With so many stunning areas to explore in Scotland, you can enjoy some unforgettable trips throughout your Easter vacation.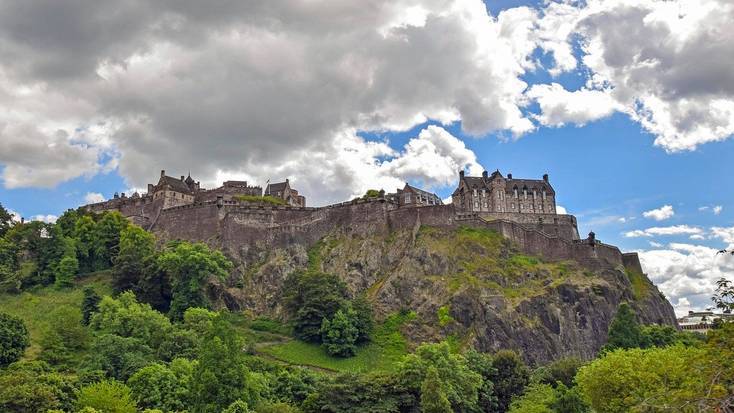 5. Escape to Valletta, Malta, for an island getaway
Valletta, Malta, is a hive of activity over Easter, especially on Easter Monday when children receive chocolate eggs. As well as all the Easter fun to be had here, Valletta is a stunning medieval city that has been used in movies and sits next to the ocean. If you head over to the island of Gozo, which is easily accessible by ferry, you can enjoy some dolphin watching at this time of year. For the ultimate island getaway, book a stay at this charming vintage bus rental on Goza, and enjoy a true coastal escape for Easter 2023.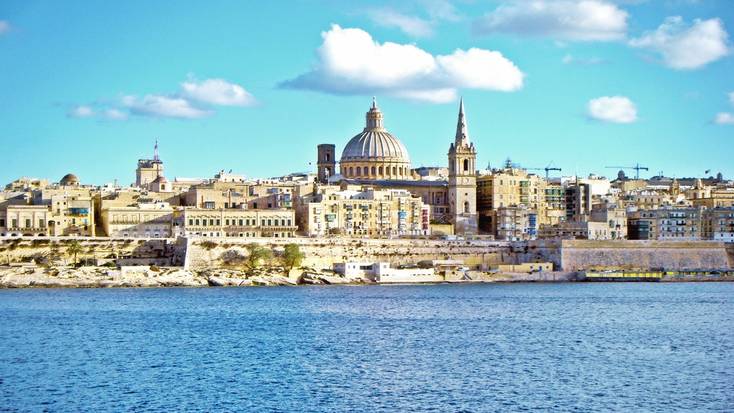 6. Easter Vacations in Zagreb, Croatia
Zagreb has become an increasingly popular and fashionable destination for a city break. During Easter, you can enjoy seeing the unique large decorated Easter eggs around the city. JA short drive from the city, on the border of Slovenia, enjoy a cabin stay with views of the idyllic Croatian countryside for a memorable Easter vacation.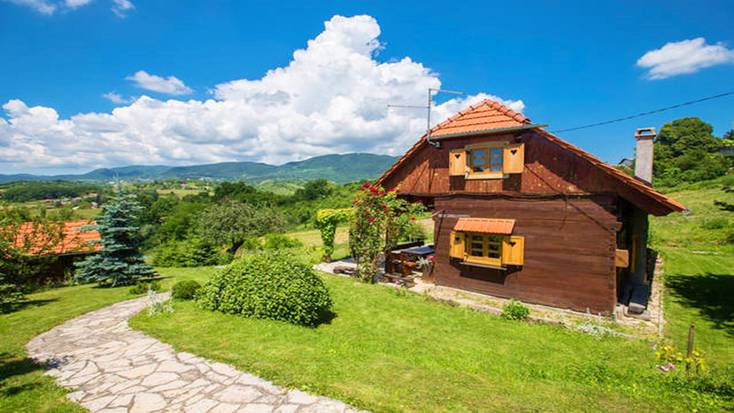 7. Head to Bristol for a West Country Easter vacation
Bristol is a unique city. Surrounded by the stunning countryside of the West Country, it's a city famed for its arts and music scene, with bands such as Massive Attack and Idles hailing from the city, and of course, the artwork of the secretive Banksy found all over the city. There are a number of amazing restaurants in the city center, and the Clifton Suspension Bridge is worth a visit over the Easter weekend. Extend your Easter vacation with a stay in one of these pet-friendly, luxury pods, on a farm in East Huntspill.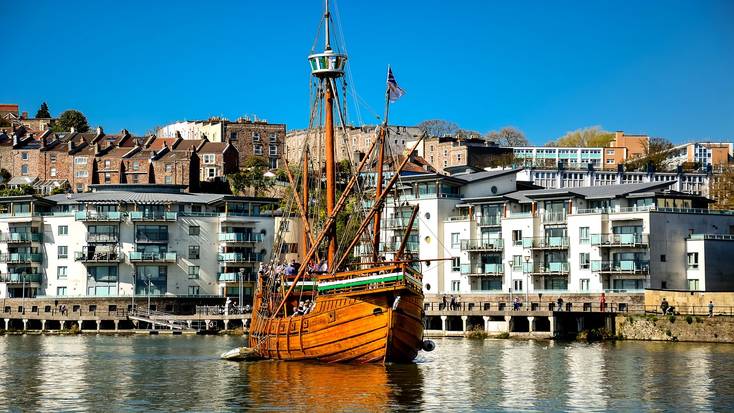 Plan your fun Easter getaway in the UK or USA for a family getaway to remember!