Considering a vacation in South Africa? These 10 reasons to go will get you to click the confirm button!
From luxury glamping near the Kruger National Park to Table Mountain, South Africa is a beautiful, diverse, and unique country. Book a safari to see the big five up close. Spend days on the stunning beaches, or visit the modern vibrant cities to explore the country's fascinating history. South Africa is a country that is best explored in the great outdoors. With plenty of glamping options to suit every adventurer. Definitely, a bucket list destination, South Africa will be an unforgettable adventure! Check out our top ten reasons to visit.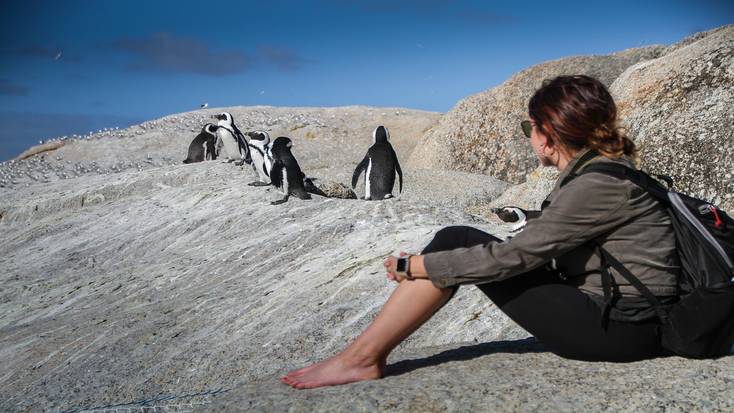 1. Go on safari and see the big five in all their glory
The famous Kruger National Park is a perfect opportunity to experience the wildlife of South Africa. Get ready to spot the big five in their natural environment. To immerse yourself in this unique experience, you can stay in safari tents to remain connected to nature throughout your safari adventure. As well as seeing the big five on safari, you can visit sanctuaries operated by the Born Free Foundation that cares for lions and leopards that have been rescued from captivity. They also offer education about animal conservation. In South Africa, wildlife isn't confined to national parks and safari experiences. If you head to Simon's Town, just over the mountain from Cape Town, you can walk along the coastline of Boulder's Beach and see protected 2500 penguins that have colonized the site.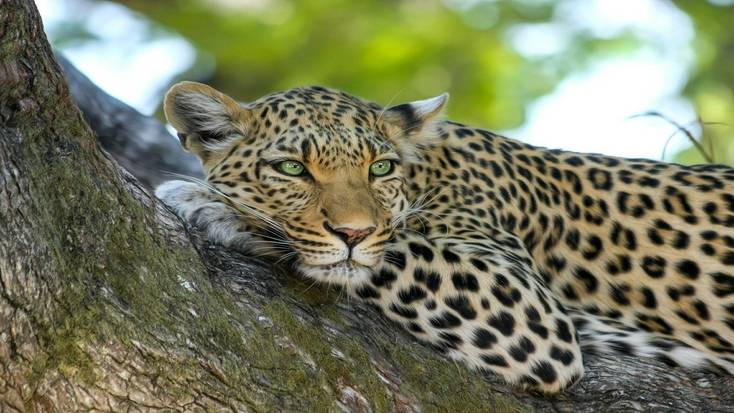 2. So many activities and things to do in South Africa!
When you're planning your trip to South Africa, there are so many adventurous activities to choose from. Hiking and nature walks are local favorites and you will find plenty of people out and about on sunny days. It's a good idea to join local hiking groups and visit your nearest tourist information center to find out about safe trails in the area. South Africa is well-known for mountain biking through some epic terrains. You can travel with your own bike or rent one locally when you arrive. Another popular activity is shark cage diving, off the coastal town of Cape Town. Not for the faint of heart, this is a magnificent way to see these incredible creatures in their element. And a great add-on to a marine Big 5 safari.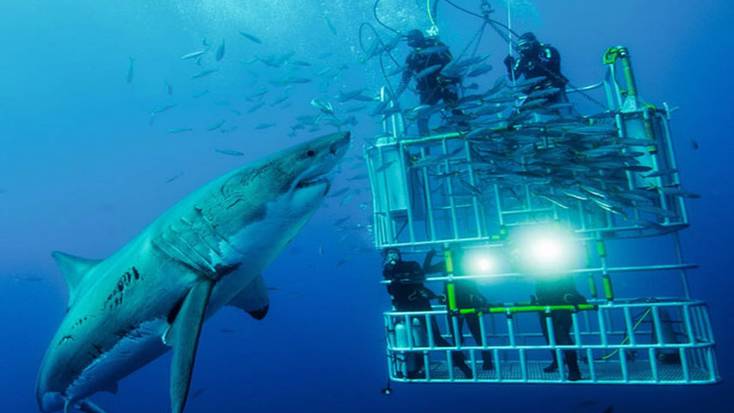 3. Unique places to visit in South Africa
South Africa boasts a number of stunning areas of natural beauty and some incredible landmarks. Table Mountain, one of the most recognizable of these landmarks, is a must when you visit the famous city of Cape Town in the Western Cape. Climb up the mountain via Platteklip Gorge, which takes about 90 minutes for experienced climbers and two hours for the average person. However, a cable car is available for those that want to take in the view. Once you reach the top, enjoy the incredible views and delicious local food from the Table Mountain Cafe and Restaurant. If you prefer hiking off the beaten track then you need to plan a visit to the Valley of Desolation near Graff-Reinet. The biggest tourist attraction is the Camdeboo National Park. There you can enjoy the breathtaking views against the backdrop of the plains of the Great Karoo.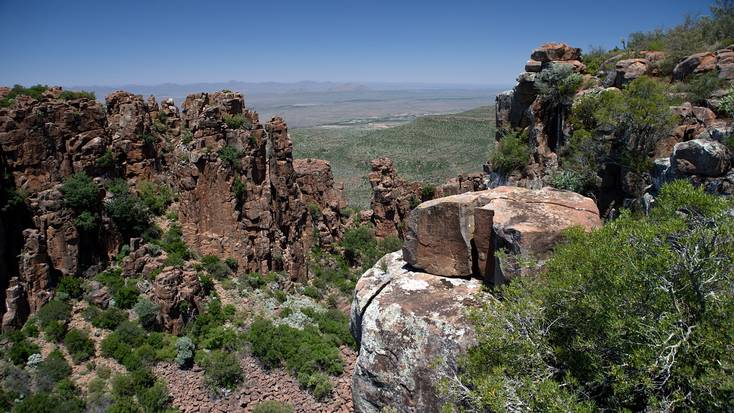 4. Tuck into some South African food
As with any vacation to a new country, it's always exciting to try out some of the local food. South African food is a mixture of many varied cultural influences and there is sure to be something to satisfy your hunger after a busy day of activities. When it comes to snack food; biltong, cured meat, boerewors, traditional dried beef sausage, and spices, are great to take on any day trip. For an authentic South African food experience, you have to try a braai or BBQ. Also known locally as shisa nyama, which is Zulu for "burn the meat." BBQs are such a popular form of celebration and gathering that National Heritage day, September 24th is affectionately called National Braai Day by locals. Don't miss out if you get invited to a BBQ, but do snack before. A braai is a happy event that can take all day!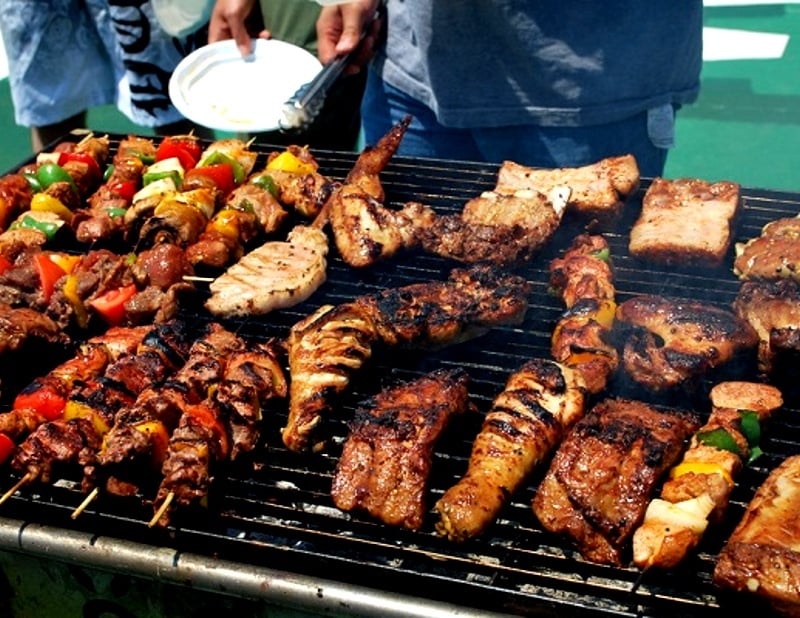 5. Sample some of the best South African Wines
South African wine is famous worldwide for its unique varietals and exceptional quality. A wine-tasting tour along the Coastal Region will take you to Stellenbosch, Paarl, and Franschhoek. Wineries here are known for concentrating on the quality of their wines and exports. These towns are also excellent places to enjoy glamping getaways with great hiking and walking to enjoy and many local activities from strawberry picking to rock climbing. If you visit one of South Africa's many vineyards, you can enjoy a tour of the vines, and get in some wine tasting too.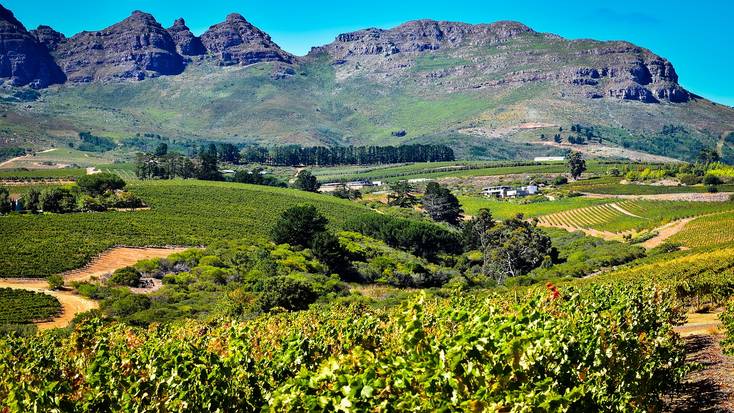 6. Discover the history of South Africa
The history of South Africa is as diverse as its wildlife and landscapes. Just outside of Durban, you can visit an authentic Zulu village, where you can learn about their culture, and traditions, and enjoy performances of traditional dancing and singing. Zulu culture is very much tied to the region, so it's well worth the visit to understand the important role it has and continues to play in South African society. A visit to the Maloti-Drakensberg Park is well worth a visit when you stay in the beautiful province of KwaZulu-Natal. With many glamping options to choose from that, all boast stunning views of this mountain range.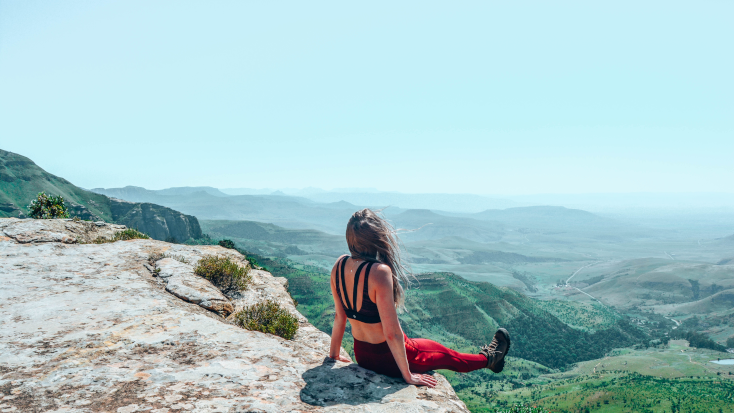 7. Enjoy the perfect South African weather
In South Africa, the weather can vary depending on the region and the season in which you visit. However, summers and winters are generally mild with as many 2,500 hours of sunshine throughout the year, so it's fair to say the last thing you need to worry about is the weather. The climate is such that this is a year-round destination. In the summer months between November and February, the Western Cape area has beautiful hot, dry weather, with highs of around 25°C (77°F). And with so much sunlight, even in the winter months, how can you resist a visit to South Africa?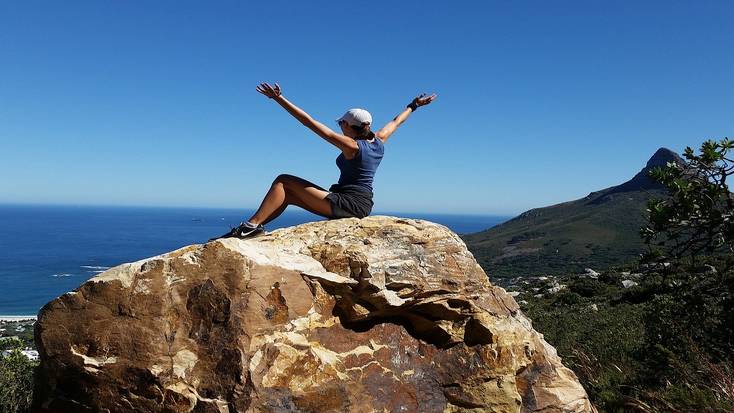 8. Explore the best beaches in South Africa
With warm weather year-round, you're going to want to arrange a trip to the beach while you're in South Africa. There are some great contenders for the best beaches in South Africa, and among them is Mossel Bay. With smooth white sand, it's an idyllic spot, and there are some unique tree house rentals nearby, perfect for making your stay in the area even more memorable. Both Cape Town's Camps Bay and North Beach in Durban, KwaZulu-Natal, are incredible places to go, especially as you'll be able to enjoy both of these great cities at the same time. Nahoon in East London is idyllic. Perfect for all types of beachgoers, you can swim, surf, and relax to your heart's content here.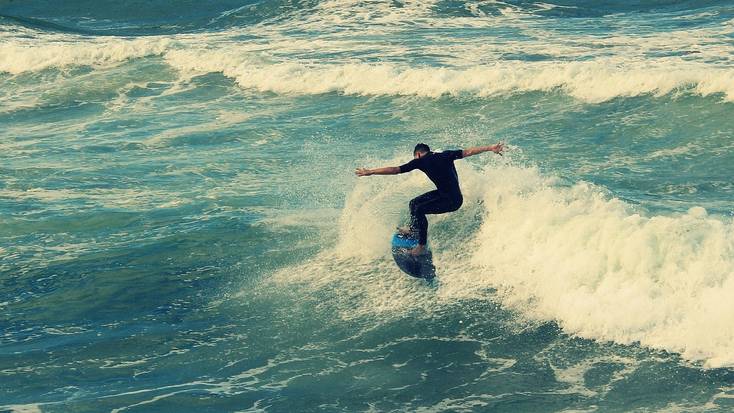 9. Perfect if you're looking for affordable travel
South Africa, compared to a European or American vacation, is pretty affordable. Though your flight will be your biggest expense, your Dollar or Euro will stretch far when you arrive. You'll find luxury accommodation, fine dining, exclusive tours, and travel relatively inexpensive and easy to arrange. An African holiday is a bucket-list destination for many of us. Being able to enjoy as many beautiful locations, and experience everything from five-star Safari tours to off-the-beaten-track surfing getaways, without breaking the bank, makes South Africa the perfect destination for 2023!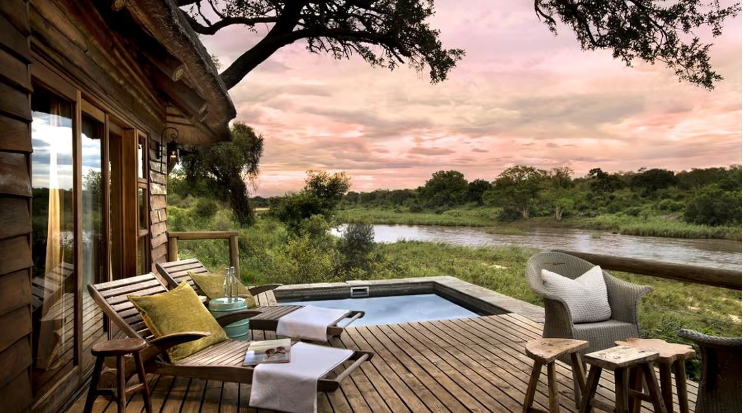 10. In South Africa, travel is easy!
South Africa is a large country and many of the amazing glamping sites and experiences are located in different parts of the country. However, You'll find traveling from region to region relatively simple with infrastructure and roads to support travel by rental car, bus, or plane. Car rental agencies abound, so self-driven vacations are easy to organize and give you the flexibility to experience as many local spots as possible. Arranging a trip with a tour company that travels between the biggest tourist hot spots, is popular and allows you the freedom of exploring without the hassle of arranging your own transport.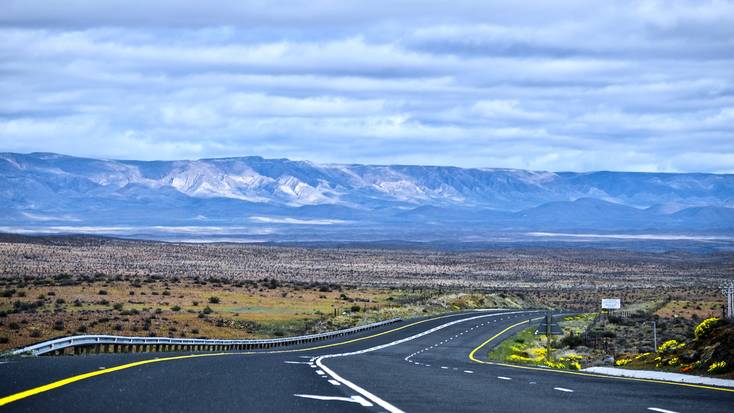 Looking for more fun reasons to visit South Africa? Check out our travel guide for safari tips and some of the best hiking in Cape Town.