As the days get longer and the nights grow milder, December in Australia and New Zealand means the start of BBQs on the beach, comfortable temperatures, and the build-up to Christmas. For those of you lucky enough to live in either Australia or New Zealand, there are plenty of places for getaways in 2023. If you're looking for a restful family vacation or a grand adventure, Australia and New Zealand have it all! We've compiled the best places to travel in December for you to have a warm and festive holiday celebration. Escape to one of these fantastic, rural locations and have yourself a fantastic time this December!
DISCOVER GLAMPING, AUSTRALIA
1. Wollemi National Park, accommodation NSW
Just a couple of hours northwest of Sydney lies the World Heritage-listed Wollemi National Park. Accommodation here includes a mix of unique rentals and luxury holiday homes to enjoy one of the best National Parks NSW has to offer. New South Wales boasts plenty of scenic trails, along with many rivers for unforgettable afternoons of kayaking and swimming.
Don't miss the chance to complete the iconic walk from Thredbo to the summit of Australia's highest peak, Mount Kosciuszko. The panoramic views from the top are simply breathtaking.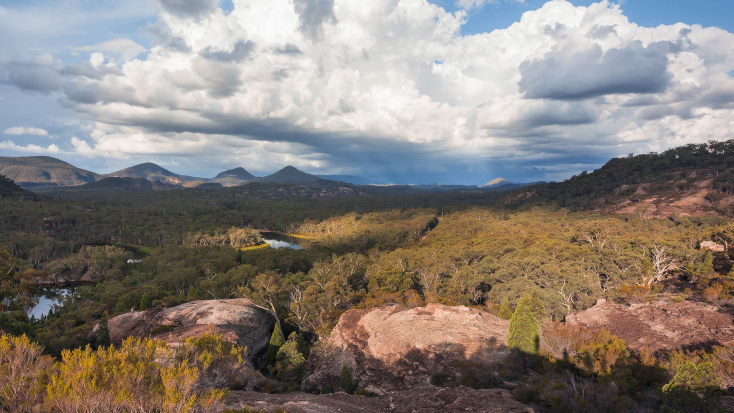 2. Top Blue Mountains' accommodations and NSW holiday destinations
The Blue Mountains is one of the best places to travel in December 2023. It has a reputation as one of the best NSW summer holiday destinations. With 1 million hectares of majestic forests, epic canyons, and sparkling waterfalls, it's no wonder people flock to this pristine landscape each year. Scenic World at Katoomba is a must-see with its Scenic Skyway gondola that traverses the Jamison Valley. Where you can enjoy spectacular vistas of the Katoomba Falls, Three Sisters, and Mount Solitary.
After a day of adventures and whale watching, you can sit back and relax at your unique glamping rental.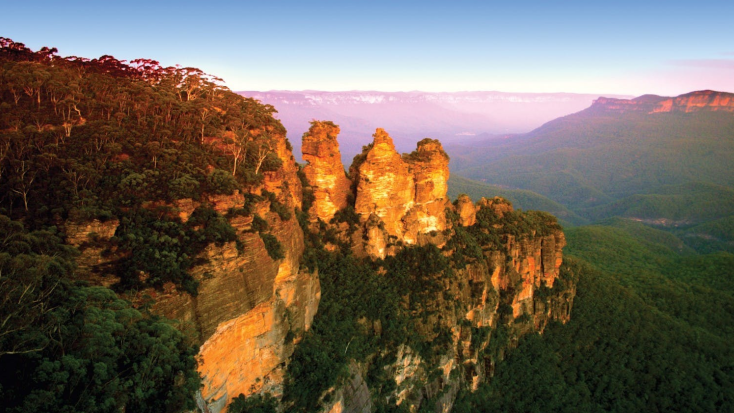 3. Namadgi National Park – camping in luxury, New South Wales
Located 45 minutes from Canberra, Namadgi National Park camping offers a haven from the hustle and bustle of the city. There are many fascinating sites to discover, some dating back to the last ice age 21, 000 years ago!
Start your day with the comforts of a luxury and romantic cabin rental just next to the national park. After your adventures, wind down in your unique A-Frame cabin surrounded by green fields.
If you're looking for a relaxed holiday full of scenic drives, history, and bushwalking, this is your perfect getaway. Located in the grassy valleys, wetlands, and boundless eucalyptus forests of this gorgeous National Park. Summer holidays in December don't come better than this.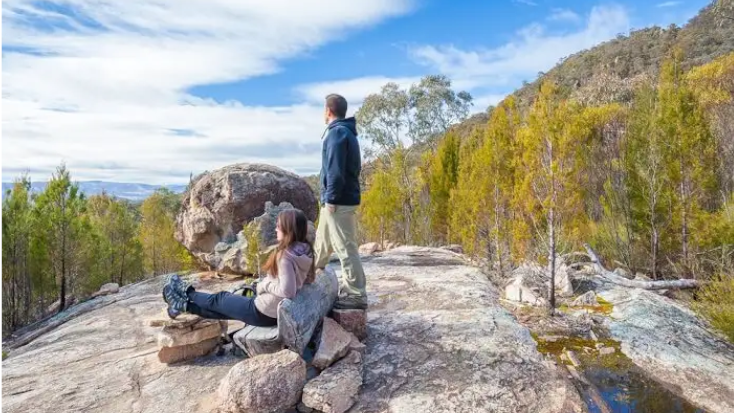 4. Glamping Bruny Island, things to do in Tasmania in December
Home to the stunning South Bruny National Park, this one-of-a-kind island offers one unbeatable wilderness retreat after the other. With fur seals, fairy penguins, and white wallabies calling this region home, animal lovers will be in their element here. You certainly won't find yourself short on things to do in Tasmania.
Visiting in December means that the penguin breeding season will be in full swing. It's a once-in-a-lifetime opportunity to see these adorable characters plod ashore at the picturesque seaside town of Penguin or at Point Sorell.
This is just one of the many reasons why Bruny Island is one of the best places to travel in December. Fill your time with adventure here on the island and we guarantee you'll have a million special moments to reminisce over in the hot tub of your glamping rental. Tasmania also has the perfect rentals for families, making trips to the island truly unforgettable!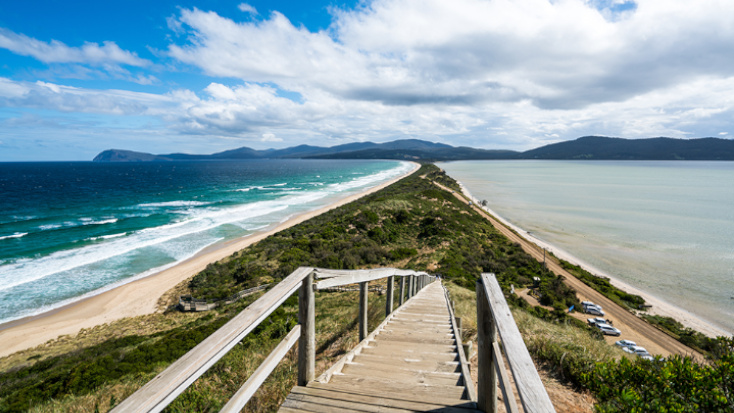 TRAVEL AND GLAMPING IN NEW ZEALAND
1. Travel in December: Waiuku rentals and adventures on North Island
Only an hour from Auckland, the winding Awhitu Peninsular and the iconic black sands of Kariotahi Beach in Waiuku offer a weekend getaway with sublime coastal views. Take the opportunity to enjoy a magical sunset kayak on the water in the Waiuku Estuary—all before returning to your secluded getaway for an evening of relaxation.
Kariotahi Beach is a truly special place, and from the comforts of your luxury tent rental, you can watch the sun go down on the horizon ahead of you.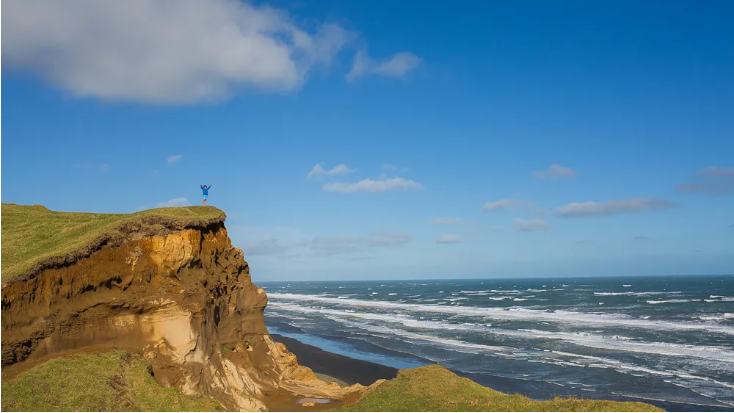 2. Discover Lake Wakatipu, South Island travel destination
As the third largest lake in New Zealand, the lightning bolt-shaped waters of Lake Wakatipu boast incredible levels of purity and cleanliness, making this an ideal spot for water sports and cruises while surrounded by epic scenery.
If you're looking to get your blood pumping, head over to the Kawarau Gorge Suspension Bridge, the historic birthplace of bungee, and make the leap of faith from the height of a 10-story building!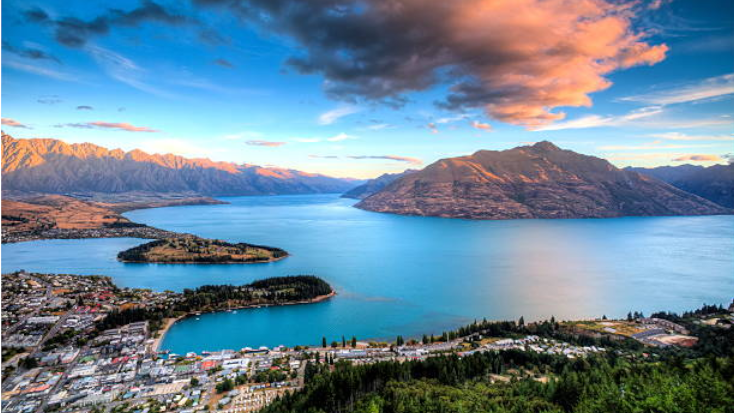 3. Explore Lake Wanaka, South Island for one of the best places to go in December
Situated in the spectacular Alps on the South Island of New Zealand, the pristine lakes and mountains in Wanaka, make it a premier site for outdoor activities. Its proximity to Mt. Aspiring National Park makes for a great outdoor holiday. Roys Peak is not to be missed, enjoy the magnificent views of Wanaka, the lake below, and the humbling peaks of the Southern Alps.
This December, immerse yourself in this incredible world of glaciers, majestic mountains, and deep alpine lakes from this equally stunning bell tent rental.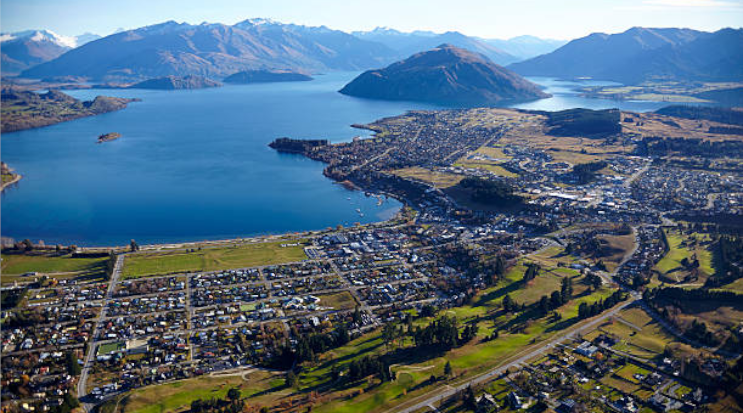 4. Visit the amazing Waipara wineries, one of the best destinations to travel in December on the South Island
New Zealand wine is growing in popularity. Renowned as New Zealand's premier wine-producing region, the sprawling vineyards, award-winning Waipara wineries, and scenic walkways of the Waipara Valley make it an idyllic escape for lovers of Pinot Noir and outdoor adventurers alike.
Just 45 minutes north of Christchurch, get away from the concrete jungle this December and surround yourself with the stunning panoramic vistas from this accommodation in North Canterbury. The ultimate summer glamping experience in December!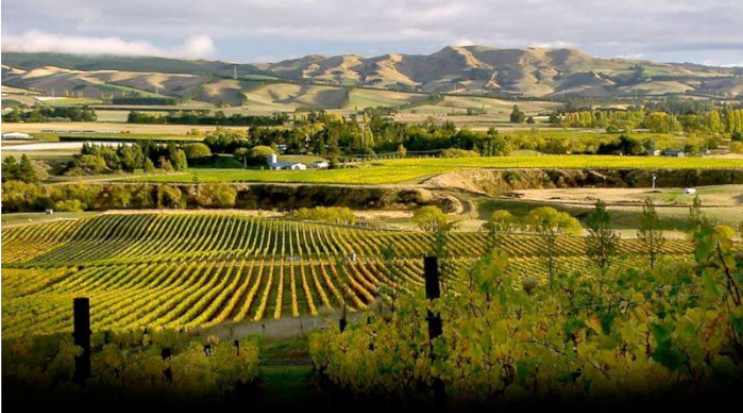 ---