For most of us, our four-legged companions are part of the family and it's just no fun traveling without them! With that in mind, we have put together some amazing vacations in Canada, adventures, and winter getaways. It is only right and proper that our furry friends get the chance to escape to the great outdoors as well. Fall is a great time of year to plan for a staycation in Canada. Show your pet some love in 2022 by planning some dog-friendly vacations in Canada, 2022.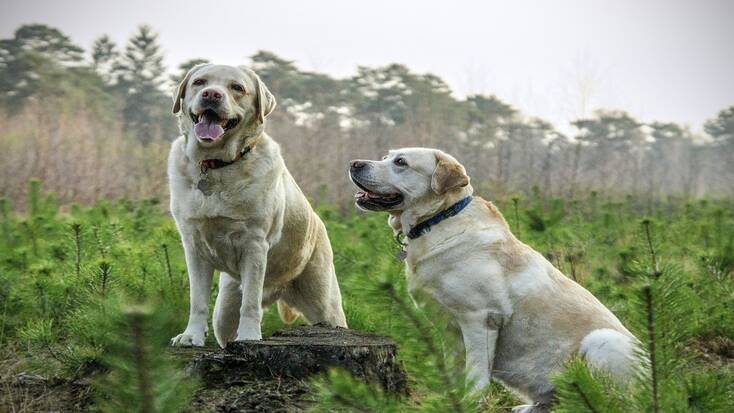 Explore the hiking trails in Banff National Park for your dog-friendly vacations
Of all the places to go for dog-friendly vacations, Banff National Park has to be one of the top vacation destinations for any hound worth their salt. With so many things to do in Banff, from skiing and mountain biking to taking the Banff Gondola up to an epic viewpoint, it's easy to see why Banff, Alberta, is a popular place for anyone looking for an escape into the great outdoors. With plenty of pet-friendly cabins, you can take your four-legged friend for some incredible hikes in the mountains, through forests, or explore spots such as Lake Louise.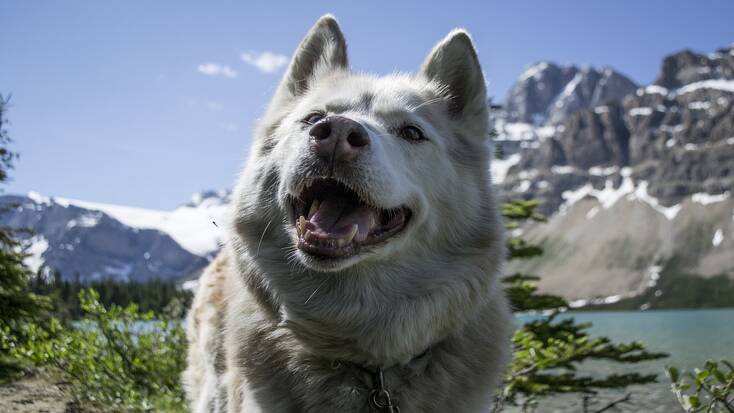 Explore the Kawartha Lakes for the perfect pet-friendly vacation in Ontario
There's no denying that with cities like Toronto to explore, vacations in Ontario are already pretty appealing. However, for your weekend getaways in 2022, why not escape the hustle and bustle with the family, including the family dog? Head out a couple of hours from Toronto, and discover the stunning Kawartha Lakes region. With a plethora of hiking trails, the stunning Kawartha Highlands Provincial Park of all the places to visit near Toronto, Ontario, getaways here will become something of a tradition. Even your floppy-eared pal will remember this as the best destination for weekend getaways that Ontario has to offer!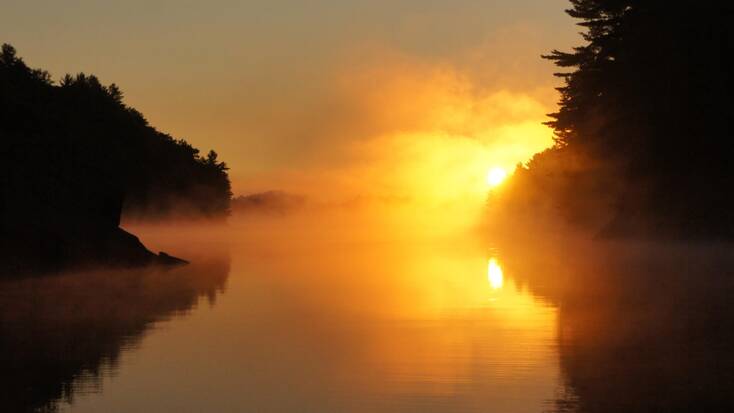 Visit Mont Tremblant for your dog-friendly vacation in Canada, in 2022.
There are plenty of wonderful places to visit in Quebec, and Mont Tremblant is among the best for dog-friendly vacations. While a stay in one of the Mont Tremblant hotels in Mont Tremblant village may be a tempting prospect, with plenty of pet-friendly cabin rentals, there are plenty of things to do in Mont Tremblant for you and your dog to enjoy. Explore a stunning hiking trail in the Lauretian Mountains, and give them the puppy vacation in the great outdoors they deserve!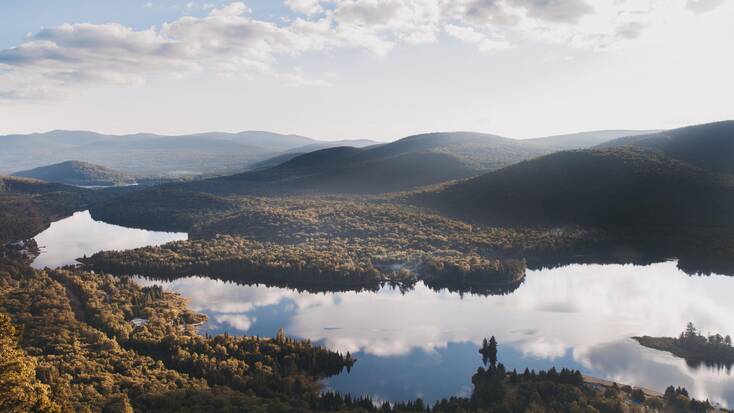 Take your dog whistle hiking in Whistler
While Whistler ski resort is undeniably one of the most famous ski resorts in the world, there are plenty of things to do in Whistler for any non-skiers, including, of course, our dogs. Whistler village is really quite dog-friendly. With some incredible hiking in Whistler, you can explore the mountains and forests off-piste, indulging yourself in really wholesome dog-friendly vacations. Really treat your hound in 2022, when you stay in some cozy dog-friendly cabins, and let them enjoy the delights of that fresh, Whistler snow.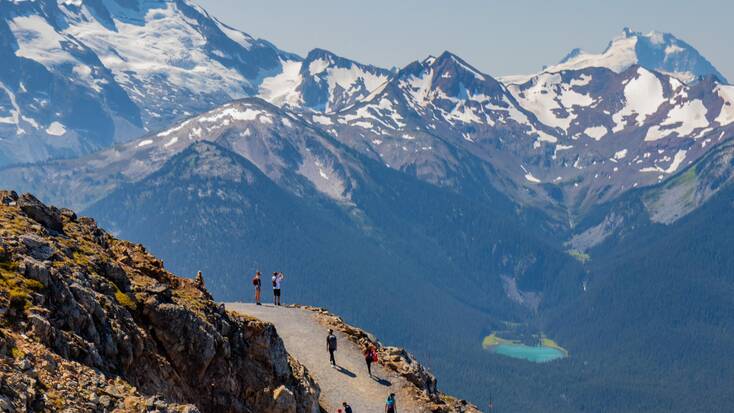 Treat your Labrador to a visit in Newfoundland and Labrador
There's no way we could talk about dog-friendly vacations in Canada and not mentions Newfoundland and Labrador. When you plan a trip to Newfoundland, travel by ferry is a possibility, and you can head to Robinsons, a small village in the Bay St. George area of Newfoundland and Labrador where you can wander around this idyllic, pet-friendly town, hike along coastal cliffs paths, and all over the island, there are plenty of quiet beaches for your dog to run wild. With some stunning pet-friendly beach rentals, this is a great opportunity for dog-friendly vacations in a secluded beach setting.