If you've decided it's time to take a camping trip this year and completely disconnect in the beautiful outdoors, you've come to the right place for the best list of camping essentials with kids. It's time to pry all electronic devices away from the clutching grips of the kids and achieve the quality family time that you've been hoping for!
With no phones or Internet to distract you from the serene views or wildlife, this is the best way to truly take in the natural wonders that the world has to offer. We're here to give you some tips on how to get the most out of your camping (or glamping!) trip—giving you and the kids some memorable adventures in nature you'll never forget.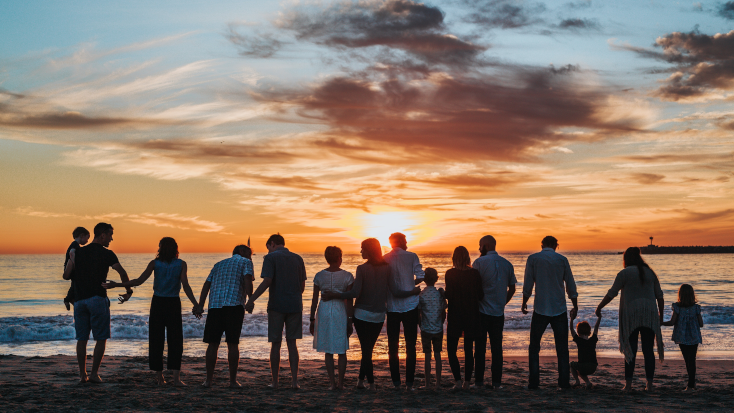 What to pack for camping with kids in 2022
Packing when you're going camping with kids takes a lot of planning ahead, which usually involves a lengthy checklist to help keep you on track. There are the obvious things that all camping trips need, including appropriate clothing, snacks, and more, but we don't want you to forget other items that will ensure the kids are entertained and safe, ultimately making the trip easier and more enjoyable for everyone.
Check out these camping essentials with kids list to ensure the trip goes ahead without a hitch:
S'mores ingredients: Make the ultimate camping trip treat with a few simple ingredients that are easily packed: graham crackers, marshmallows, and chocolate bars. The kids will love hunting for sticks to roast the marshmallows on!
Outdoor games: A bat and ball or water games will provide some healthy family competition.
Card games: Before bedding down for the night, play some family card games for a relaxing finish to an adventurous day.
Those camping essentials with kids give you the entertainment factor of the trip, but keeping safe is also important. A trip to the emergency room should never be on the agenda, so be sure to pack the following, too.
First aid kit
Sunscreen
Wet wipes
During outdoor adventures for kids, they're bound to fall over and graze their knees, possibly get sunburned, and are definitely going to get muddy. These three crucial items will keep you prepared for all possibilities.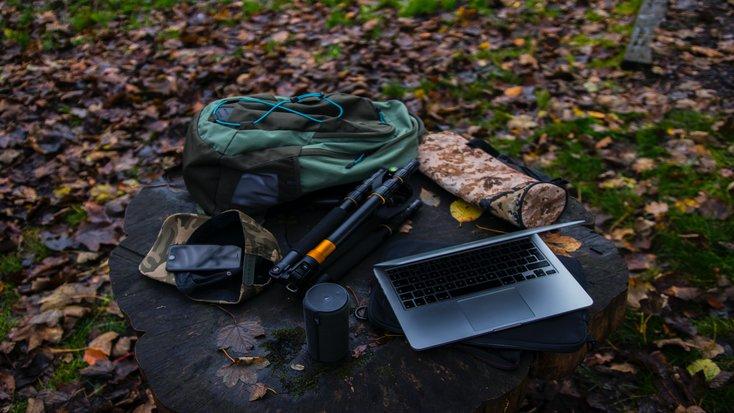 Best places to go with kids for camping in 2022
When choosing where to go, there's one crucial thing to keep in mind: there should be places for the kids to explore or take part in activities. Kids love to have something to do or focus on, and watching them discover a new piece of nature or wildlife or achieve something in the outdoors is sure to be one of their favorite memories—and definitely yours.
Best national parks for camping with toddlers in summer 2022 and beyond
For an ambitious camping trip head to a national park, where waking up surrounded by diverse natural wonders is a unique experience in and of itself. Most of the best national parks for camping with toddlers boast millions of acres of land to curiously explore, and with something different to discover every day, the kids will never get bored.
Have you considered Yellowstone National Park in particular? Spanning Wyoming, Montana, and Idaho with the stunning Ponderosa State Park, you can choose the perfect backdrop for your family trip. Whether it be mountains, lakes, or waterfalls, with a stay in a unique rental like one of our cabins in the woods, you'll be spoiled for choice with all of this National Park's incredibly distinct landscapes.
Alternatively, spend a night under the towering redwood trees in Redwood National Park. Located on the coast of Northern California, there are a number of accommodations and campgrounds tucked in and around the trees, giving you a truly nature-based experience in the private and peaceful woodlands.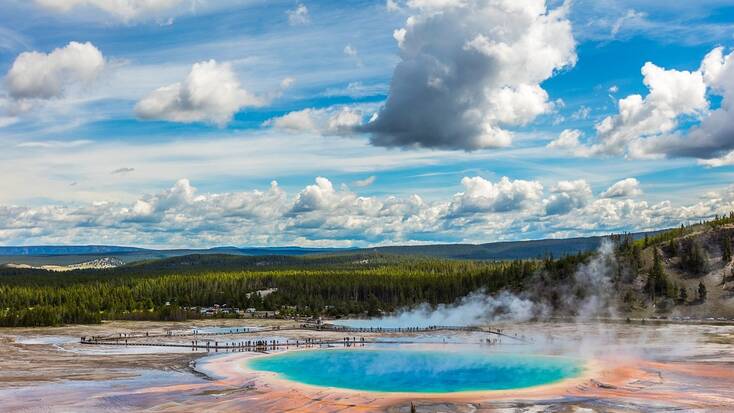 The best lake house vacations for summer family getaways in 2022
If your looking for more of a rustic camping trip and national parks or forests don't appeal to you, the best lake house vacations for summer family getaways in 2022 are sure to do the trick. You can cool off with a delightful afternoon swim or search for some adrenaline-filled water sports the kids will love trying their hand at.
Upstate New York may be your ideal camping destination if you go this route—thanks to the fact that it's home to over 7,600 freshwater lakes, ponds, and reservoirs. It even has part of two of the five Great Lakes, too! One of our family-friendly favorites is Lake George, which is located in the southeast of the famous Adirondack Mountains. With our Lake George cabins, you can enjoy a stay right on the waterfront with easy access to all the stunning lake and the surrounding area has to offer.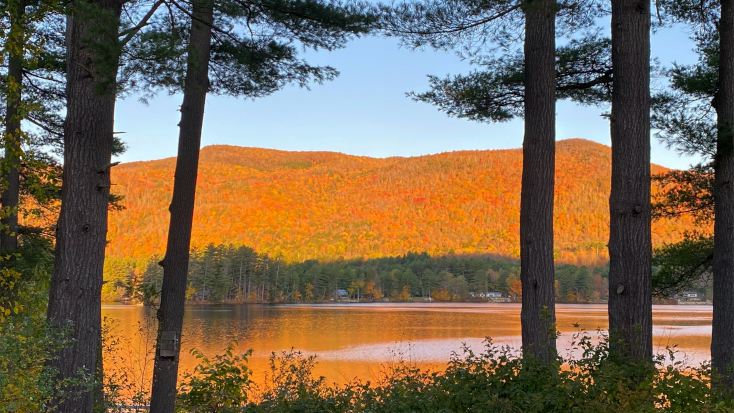 Fun nature activities for kids camping in 2022
Another benefit to planning your camping trip ahead of time is the ability to avoid hearing the ever-dreaded, "I'm bored," during your time away and plan fun nature activities for kids. Here are some of our top tips on how to ensure you hear nothing more than "Thank you for this amazing trip!" and some gentle breathing from fast-asleep kiddos at the end of the day.
1. Involve the kids
Kids love to be involved in all aspects of a camping trip, including meal planning. Make a plan that allows them to be a part of the fun, no matter if that's helping you grill out over a fire or on the barbecue or going to pick some fresh seasonal fruit for dessert.
2. Fun and games
Brainstorm some ideas that truly immerse the kids in the surrounding nature, such as a scavenger hunt. With so many printable, ready-to-go lists available online, it's easy for you to prepare in advance, and the kids will be able to spend hours of excitement in search of every last item on their list.
3. Go on a hike
There is bound to be a hiking trail near your accommodation or camping site, from which you can spend the afternoon exploring at your family's pace. Observing the children's faces as they take in the natural wonders will be a better sight than the actual view.
4. It's the little things
It's usually the little things that get ingrained into a child's memory about their family's outdoor trips and help them be able to recount these stories as they get older. The innate curiosity within them allows kids to get immense joy from simple things, like skimming pebbles on a lake for hours, jumping in muddy puddles, or spotting wildlife they've never seen.
While the camping essentials with kids may need a lot of preparation, once the trip is in full swing, it will be well worth the planning, for all the smiles, memories, and laughter that is sure to be had.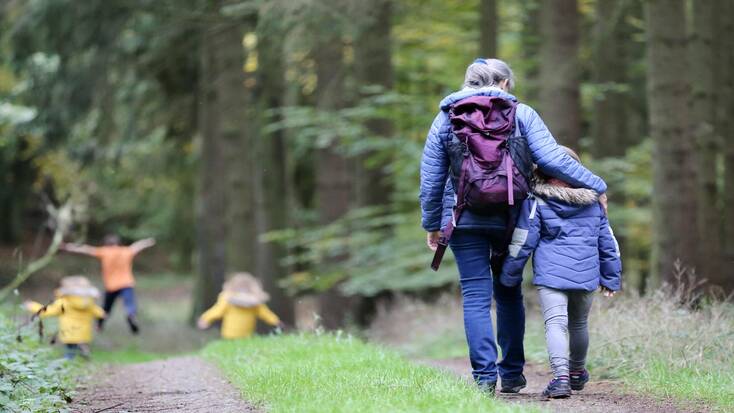 ---
Continue exploring other kid-approved getaway options, starting with one of our most popular accommodation collections—family-friendly tree houses on the West Coast!