Let's do something different for Valentine's Day this year! Explore a different, adventurous, and memorable way to travel for Valentine's this February.. For this February 14th, consider one of our top 5 most romantic Valentine's Day getaways!
Sweep your partner off their feet with a romantic glamping getaway! Glamping Hub's romantic Valentine's Day trips are perfect for an amazing experience in the great outdoors. But where do you start? There are so many places to visit for Valentine's Day. Where would you go for a  Valentine's Day weekend getaway or Valentine's Day vacation? To get you started we've collected our top romantic Valentine's Day getaways for Valentine's Day 2023.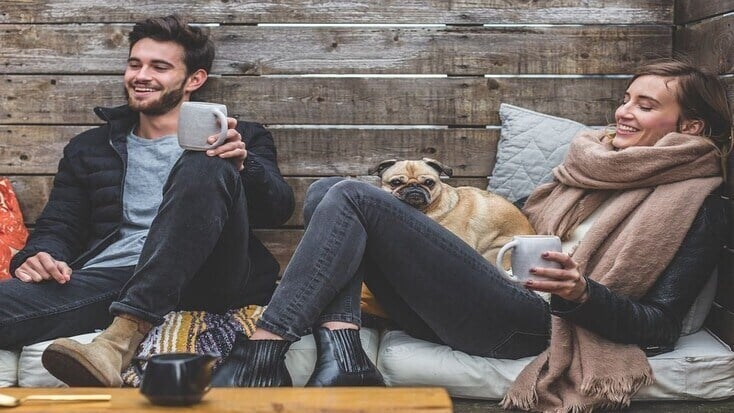 1. Top Valentine's Day trips in Oregon: romantic vacation rentals for couples
Love uniquely renovated glamping rentals? Try this converted greenhouse in Oregon, complete with 360-degree views of gorgeous surroundings through the wall-to-wall glass windows. Spend your day exploring the farm and nearby Silver Falls State Park. Enjoy a soak in the natural cedar hot tub or warm up next to a campfire with some hot cocoa. And finish off your romantic day, there is stargazing from the cozy loft—and repeat.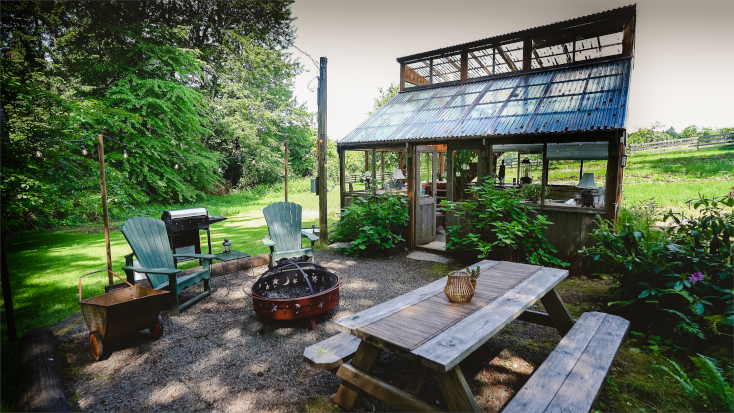 2. Celebrate Valentine's Day in Mexico: beach glamping for couples
For something a little more tropical, try a beach hut, or even this romantic beach camping site in sunny Quintana Roo for a warmer way to spend the weekend with your favorite person. The beachfront location has unbeatable beach access and amazing views. As well as boasting incredible local cuisine made by the host. If that's not enough to entice you, the pristine sand beach and great snorkeling just a few steps from your bell tent should have you packing your bags for our Valentine's Day getaways.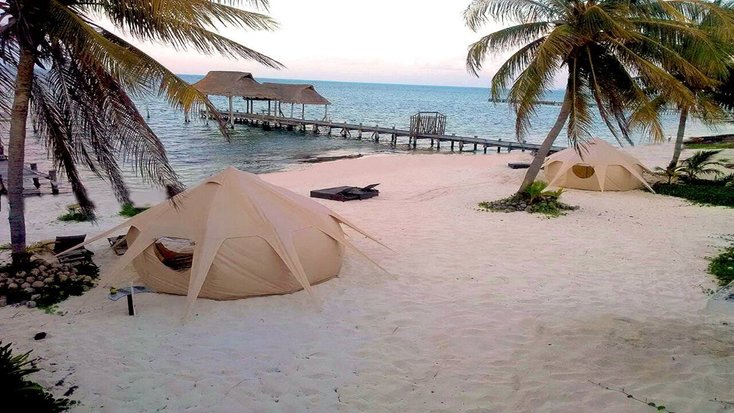 3. No kids allowed: NSW Blue Mountains accommodation
This Blue Mountains accommodation is a perfect mix of rustic and luxury. With a private balcony and views of the beautiful Turon River, this is the perfect backdrop to a romantic Valentine's Day weekend. Spend your day hiking or horseback riding along the local trails. Relax with a good book, sunbathe on the private deck, or take a soak in the deluxe bathtub, big enough for two. New South Wales is the perfect place for a glamping adventure!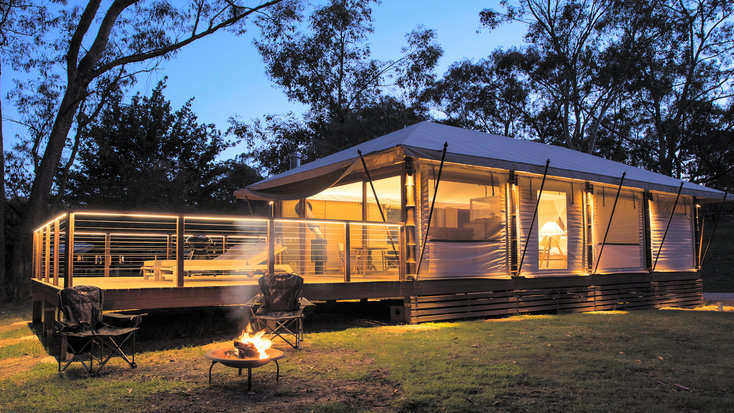 4. Visit Greece: beach holiday accommodations for Valentine's Day
Looking for luxury? If you are planning to visit Greece, check out this stunning couple's holiday accommodation in Paliouri, Halkidiki for a unique Valentine's Day weekend. This stylishly-decorated beach accommodation in Greece is perfect for you and your partner to relax in. During the day, relax on the beach and finish off your day with a drink at the local tavern. Or enjoy a homecooked meal with the fully-equipped kitchen. Wake up on your queen-sized bed with sea views, and enjoy another blissful day.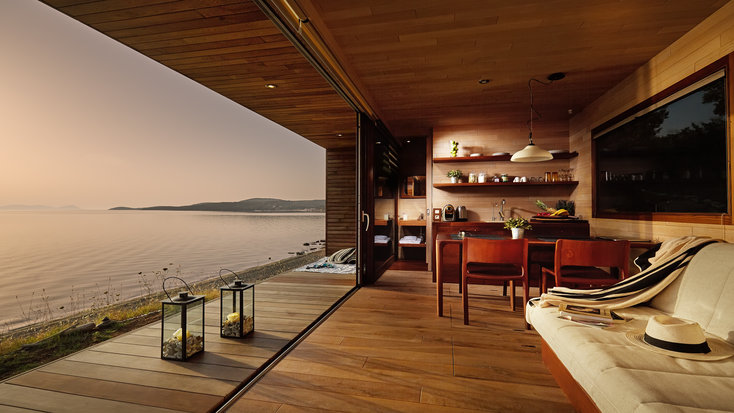 5. Best places to stay in Sicily: Valentine's Day getaways in Italy
Are you planning a visit to Italy? This stunning glamping tent in Sicily, Italy, leaves all the chaos of the city behind and allows couples to escape to a romantic glamping weekend. Enjoy one of the best places to stay in Sicily, and spend February 14th, 2023 surrounded by hiking trails and canyons with gorgeous nature views. Spend fun days on the beach or exploring Santa Maria Del Focall. End your day with a Mediterranean feast on your private deck.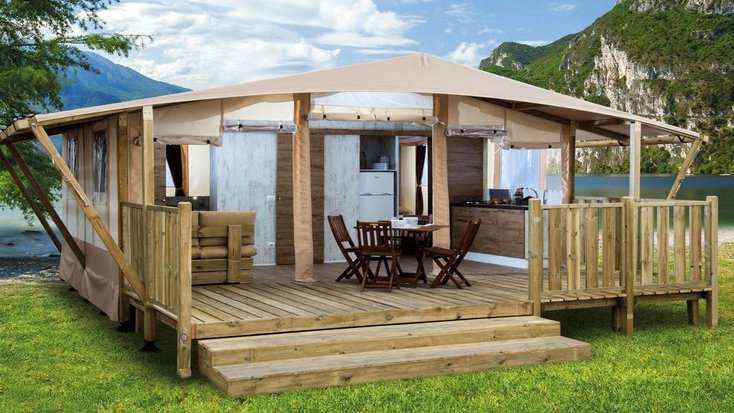 ---
Don't stop here! Keep exploring on Glamping Hub and let us find you the perfect fit for your Valentine's Day glamping getaway this year. Check out our top romantic cabins for February getaways with hot tubs!