Australia is the world's eighth wonder just waiting to be discovered. The wide variety of wildlife and landscapes make this an ideal vacation destination. If you are a green traveler and prefer to stay eco-friendly this eco-friendly cabin will have you planning your next escape.
Discover our eco-friendly cabins and explore the Australian landscape. Enjoy luxury eco-friendly glamping on the Australian coast, in the heart of the rainforest, and on the border of National Parks. Plan your next eco-getaway!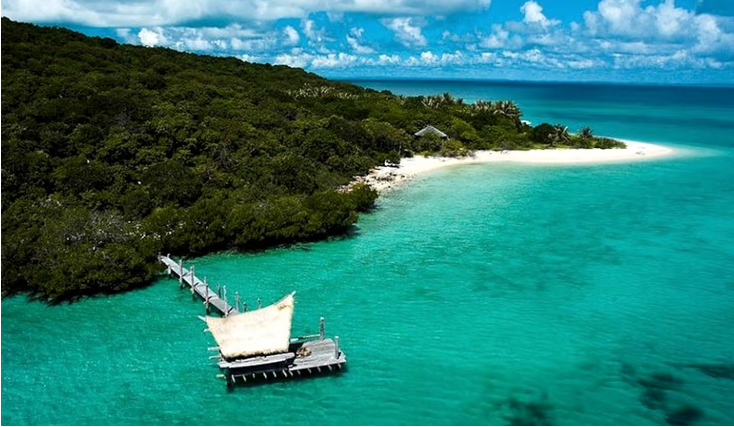 Luxury off-grid cabin in Bellbrook NSW, Australia
Near the Blue Mountains of New South Wales, this luxury eco-friendly cabin is ideal for a romantic getaway. This five-star holiday rental is located on a chemical-free farm and has plenty of space for relaxation. Wake up to views of the forest and the creek next to the cabin. Spend the day exploring Nulla Nulla Creek, bring your canoe for a paddle on Macleay River. or enjoy hiking through the Carrai national park. Plan your perfect eco-friendly nature escape to this cabin in New South Wales, Australia.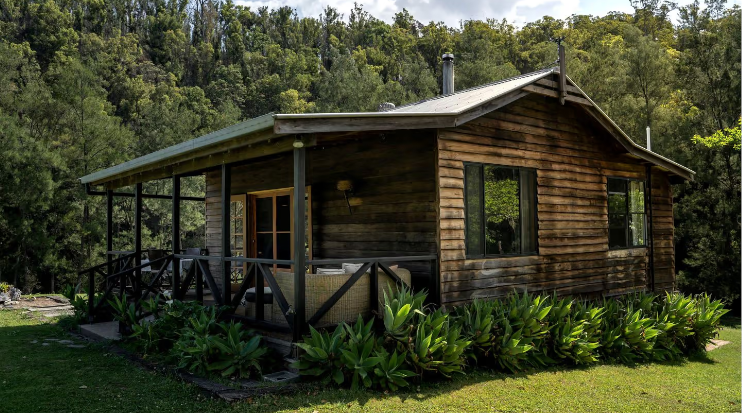 Eco-Friendly Romantic Retreat in Australia
Calling all environmentally friendly couples! If you're planning a romantic escape, this retreat in Queensland is the place to be. Complete with modern amenities and luxury extras, like spa facilities, this eco-friendly cabin is the perfect getaway. The cabin takes eco-friendly to a whole new level and was awarded the  Advanced Ecotourism Eco Certificate. Wake up surrounded by rainforests, enjoy a lovely breakfast, and head out on a day of adventure. Explore Thornton Beach, Daintree Rainforest, or snorkel the Great Barrier Reef! This will be a couple's getaway to remember near Diwan, Queensland.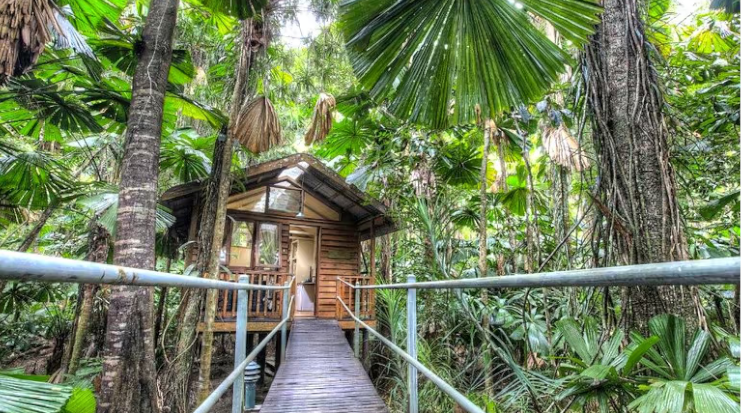 Luxury Retreat on the Great Ocean Road, Australia
Surf's up! Just outside Great Otway National Park, this eco-lodge can sleep 5 guests. The romantic rental is perfect for a couple's getaway. Cape Otway nearby is ideal for swimming and watersports. You can try surfing, stand-up paddle boarding, kayaking, and sailing. This is perfect for environmentally friendly couples. The lodge goes the extra mile to be sustainable and has a small footprint. From locally sourced and grown food products, filtered rainwater, and solar energy to bio-degradable toiletries! Plan your next eco-getaway to Cape Otway, Tasmania.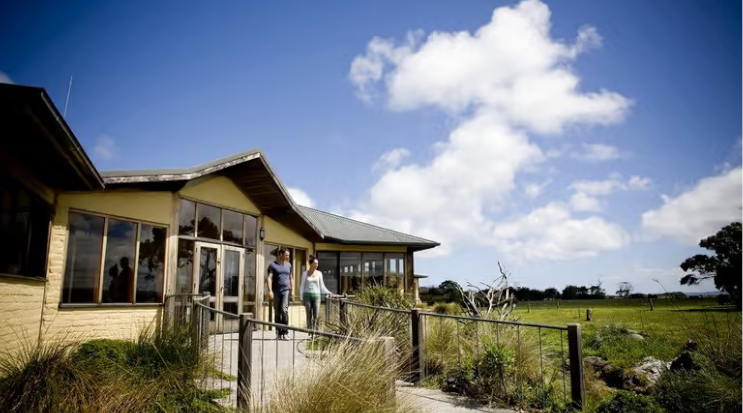 Enjoy a nature getaway to one of these Eco-cabins in Ranelagh, Tasmania
Also known as Treasure Island, Tasmania is a perfect Australian vacation destination. This Tasmanian luxury cabin is located in the heart of a private habitat reserve. The reserve is home to a variety of Australian wildlife and is perfect for wildlife watching. Nature lovers will be in their element with 3 miles of bush walks, rainforests, waterfalls, and mountaintops to explore. There are four types of eco-friendly cabins to choose from. So, whether you're looking for a romantic getaway, or a family vacation you'll find it here.