With climate change and sustainability becoming increasingly important issues, there are more and more eco-friendly products and alternatives being created and sold to try and encourage a greener way of living. Whether for home or for green travel, there are some great products available on the market now, and they are for the most part very affordable. We've put together a list of just a few of the best eco-friendly products available, so if you're looking for some environmentally friendly alternatives for your day-to-day, keep reading for some great ideas!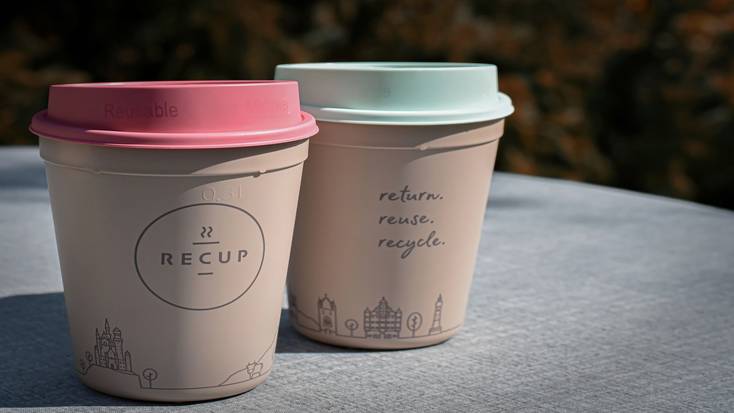 Eco-friendly products for travel: solar charger
If you're a seasoned traveler, you're probably used to the fact that you have to accept your gadgets and devices will eventually run out of power, so you may have carried a range of spare batteries on you, taking up valuable space in your pack. Well, no more! Solar chargers are getting better and more practical, so investing in one now will make your travels so much easier. More or less the same size as a tablet, this SolarPanel 5+ is ideal for travelers, hikers, and trekkers. With a 360-degree kickstand, you can angle it perfectly for optimum solar energy.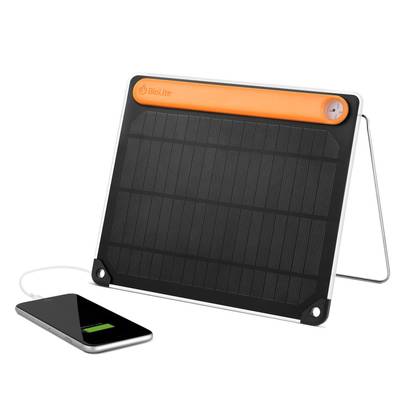 Take bamboo cutlery with you for a sustainable adventure
Bamboo cutlery sets aren't just environmentally friendly products, they're really practical. When you set out on an eco-friendly vacation in the great outdoors, a bamboo cutlery set will leave you safe in the knowledge that you've invested in sustainable products, and it's something you can use time and time again when you head out on your adventures into nature, and even in your day-to-day if you by a quick bite to go on a busy workday.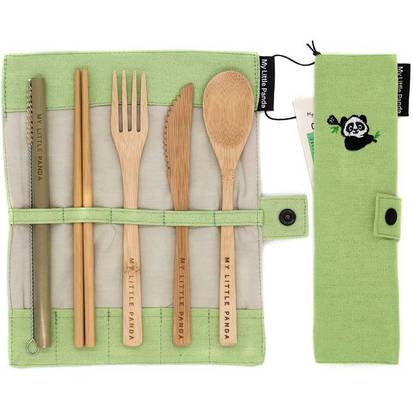 Eco-friendly products for your dog: compostable waste bags
You're obviously going to want to share some of your adventures with your four-legged pals, and these compostable waste bags are ideal for that, and for when you're walking the dog at home as well. With so many waste bags being used each day by dog owners, biodegradable bags are becoming more essential than ever. These waste bags are a great option. Made from cornstarch, they are guaranteed to break down over time, so you can add them to your compost at home—ideal for sustainable gardening—or throw them away safe in the knowledge that they're not going to be sitting in a landfill for years and years.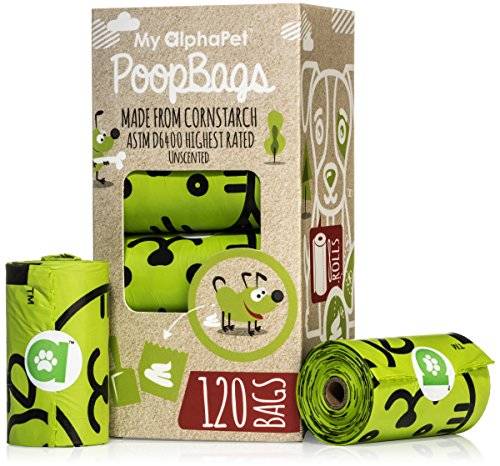 Ditch the saran wrap and use reusable sandwich wraps
No matter if you take a packed lunch to work or you're planning to eat while hiking through a national park during your vacation in the great outdoors, saran wrap has been a useful ally in the battle to keep sandwiches in one piece during their journey from home until lunch break. However, saran wrap isn't biodegradable packaging, so investing in a reusable sandwich wrap is definitely the way forward. If becoming an avid environmentalist isn't your chief concern, then think of it like this—they're cheap to buy, and once you've bought one, you won't need another for a long time!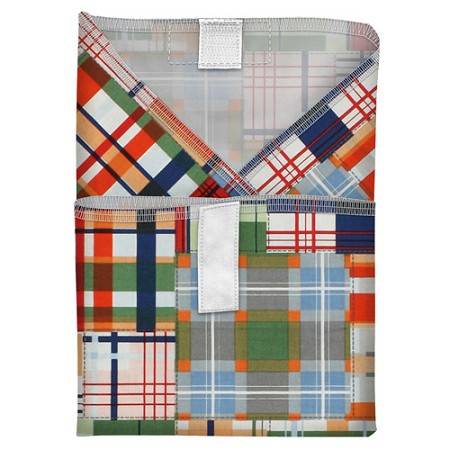 Reusable mesh produce bags: your own sustainable packaging
While biodegradable bags are becoming more commonplace, a lot of supermarkets and grocery stores still use plastic bags for their loose products. With some pretty alarming statistics about plastic bag usage and disposal, investing in not just bags for life for your shopping, but also mesh produce bags is more important than ever. These unbleached cotton and non-toxic bags from purifyou are a great investment, with different sizes available in their range of mesh produce bags.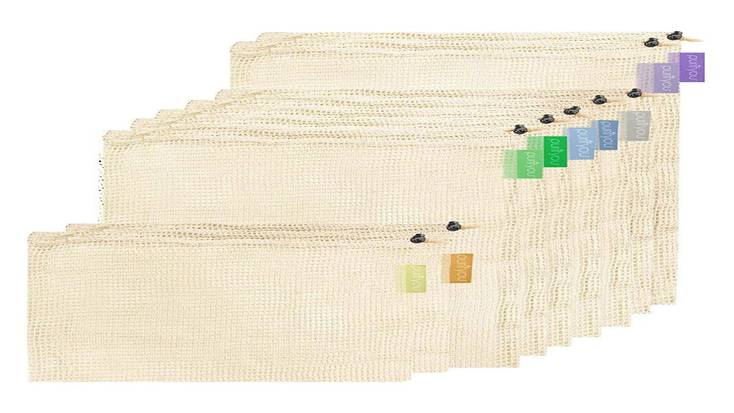 Eco-friendly cleaning products for the home
Did you know that the ingredients on the back of your cleaning products have "Aqua" listed as one of the first products? That's right, water. It seems a bit pointless to buy a product with a major ingredient that you can just get from the tap at home. Now, I know that you're less likely to have any of the other indecipherable chemicals and compounds to hand, but that's where this next eco-friendly product comes in. With this set from Blueland, you receive containers for life for your cleaning products and tablets that you only need to add water to. After that, replacement tablets only cost $2.00 USD. Think about how much you normally spend on cleaning products. Not only are you sparing the world from yet more plastic containers every few weeks, but you're also saving money on great, eco-friendly cleaning products.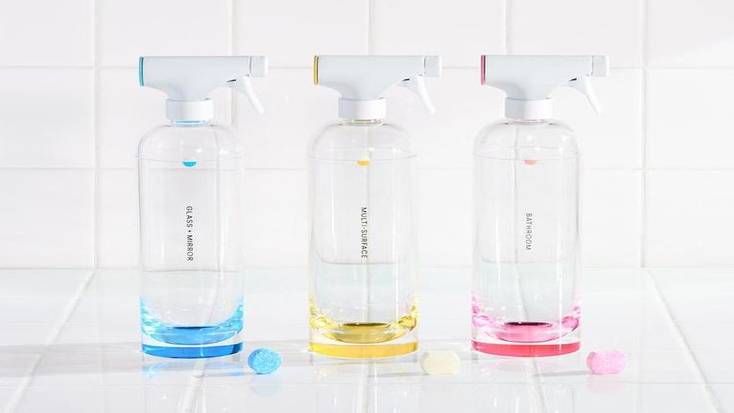 Make your home an eco-friendly house with a kitchen compost bin
The old adage, "It's not easy being green", is becoming less true by the day. With environmental sustainability a constant in the press, people are starting to look at how they can create their own eco-friendly house. One sure-fire way is to invest in a kitchen compost bin. Even if you have a dog who would love to tuck into your leftovers, a lot of human food is really not good for dogs. Even cooked meat can be problematic. Instead of throwing away those food scraps, put them in the compost bin. You can also throw your tea bags and coffee grounds in there as well!