Whether you like it or not, sometimes when you want to enjoy your time spent on vacation, it makes more sense to drive than to elect the alternatives. Flying can certainly be a good option for far-flung destinations, but can also get extremely costly. Taking the train or bus similarly can add up for you. So this is where the humble automobile comes into play, you can travel as direct as you like without having to worry about the other passengers, so now it's time to consider fun ideas for road trips to spice up the travel! There are also some recommendations for places to see on our blog here – for example, these here with the Best National Parks In USA To Visit.
Now planning a road trip with kids can be daunting when thoughts of bored faces and restless little ones spring to mind. When we think of family road trip essentials, we usually think of snacks, water, and of course, a map, but by also making sure to bring along fun road trip ideas, the car ride will be just as enjoyable as the destinations along the way. Involve the whole family with games, music, and stories, and you will have no problem getting from point A to point B without any bumps along the way. We know finding fun ideas for road trips can be difficult, so let us give you a hand! (Also you can get some more ideas here with these Road Trip Essentials For 2021)
When planning the perfect road trip, there are several serious considerations that you need to think about. If you're spending hours or potentially days behind the wheel with your friends or family, you need to make sure that the mood in the car is perfect for those all-important moments of comradery through the hard and easy times. The best family vacation ideas are often difficult to organize, so make sure you do your homework! A little preparation goes a long way in this case, so take a look at our road trip recommendations right here to make sure you're doing it right when you choose that cross-country drive!
Play on! The best games to play in the car during your road trip with kids
When it comes to road trips, fun ideas to keep everyone occupied can be really simple. Once you've played "I Spy" one too many times, turn to trivia to get the kids involved and interested in the places you're taking them. Prepare interesting facts about nature, camping, and famous sights you'll pass along the way, and they will have a great time testing their knowledge and learning new things. Beyond this, there's a whole host of other games to play in the car during your next fantastic road trip! Car Tag, Word Tennis, "Who Am I?" and many others are sure to pass the time in fine fashion.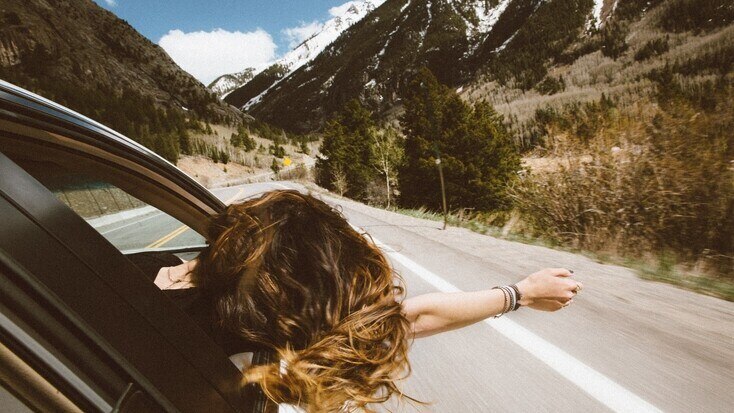 Turn it up – Enjoy the best driving songs and other road trip essentials
Music is something that everyone can connect with, so choosing the right road trip playlist is fundamental for an enjoyable car journey. Let everyone have a turn choosing a song and be sure to prepare some quintessential road trip tunes that everyone can sing along to. Maybe you could even build the perfect road trip playlist in advance to build a mood and let it fall appropriately with the passing of time – there's plenty of opinions out there for the best driving songs anyway – from old fashioned Rock 'n' Roll to the latest cutting edge Hip-Hop, there's bound to be something for everyone. Make it special when you are on the way to the best vacation spots with genre-defining tunes – they are sure to be memories you won't forget.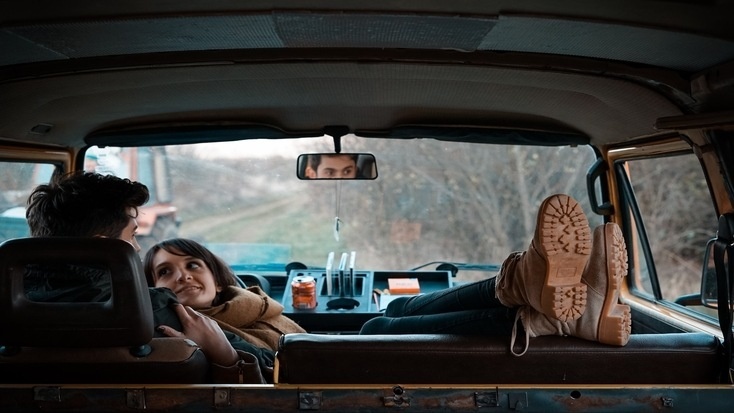 The ultimate road trip snacks are necessary during your cross-country drive
During your road trip, make sure you stock up on the best travel snacks during your time on the road. You never know when hunger might strike after all. That's why it's important to grab an armful of the best road trip snacks in advance or at a gas station along the way. From the sweet to the savory, there's always something to suit everyone's tastes. Check into a large supermarket before for the greatest variety of options to cater to everyone's opinions to ensure success during your long road trip to the best vacation destinations.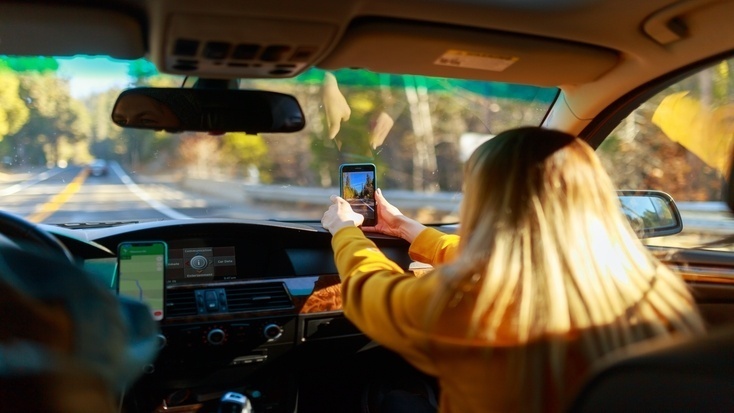 Want to rent a campervan of your own to set off on the open road with your family for the best cross country drive? Here is one of our top picks: This Campervan Rental in Valencia. The fun doesn't stop when you arrive. Check out these glamping game ideas to play during your next nature retreat with the kids: Glamping Games for everyone during your family car trip.
---
If you're looking for specific US destinations during your trip, we also recommend checking out this fantastic article from Travel&Leisure for some more Road trip recommendations!