Escape the winter cold with one of these unforgettable Caribbean Vacations!
If you've had enough of the winter cold, booking one of these incredible Caribbean vacations will give you the escape you're looking for. With a wide range of amazing rentals for tropical vacations, as well as some stunning beach vacation rentals, you have some incredible options for a wellness retreat in 2022, or you can plan ahead and escape the cold, and look forward to white beaches, taste cocktails, and stunning waterfalls! So keep reading, book one of our favorite Caribbean vacations, and start planning which tropical cocktail you're going to try first!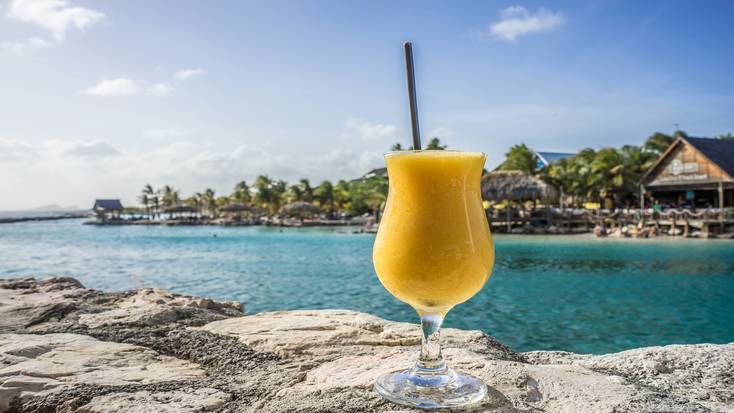 Go to the Bahamas! Vacation rentals by the ocean for winter breaks 2022
The Bahamas are an ideal location for anyone searching for the best beach vacation away from the winter weather. With a plethora of things to do in the Bahamas, it is perfect for either a family vacation or perhaps a couple's getaway. When staying in the Bahamas, vacation rentals like this idyllic, luxury beach house will give you direct access to the ocean. You can look forward to enjoying days of sunbathing and swimming, but also sea kayaking, swimming with turtles, snorkeling, and so much more. If you want to escape those winter blues, the Bahamas could be the Caribbean winter getaway for you!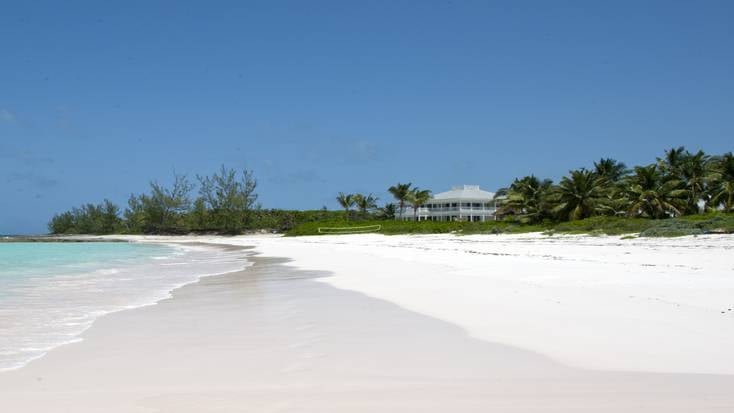 Escape the cold with a Dominican Republic vacation and discover the best places to escape the winter in 2022
Another Caribbean island with lots of great things to do in, the Dominican Republic, you can truly lose yourself in the tropical lifestyle. With areas such as the stunning Punta Cana to explore, you'll truly feel as though you're in another world, away from the wind, rain, and snow. Stay in a luxurious villa rental or perhaps a unique, tropical tree house and try out some amazing activities during your stay on the island. As well as spending days on the beach, you can try horseriding along the coastline, explore the Hoyo Azul Scape Park, enjoy a catamaran tour with stops for snorkeling and take in all the stunning marine life around the island, and you can even head inland for ATV tours and ziplining adventures through the forests!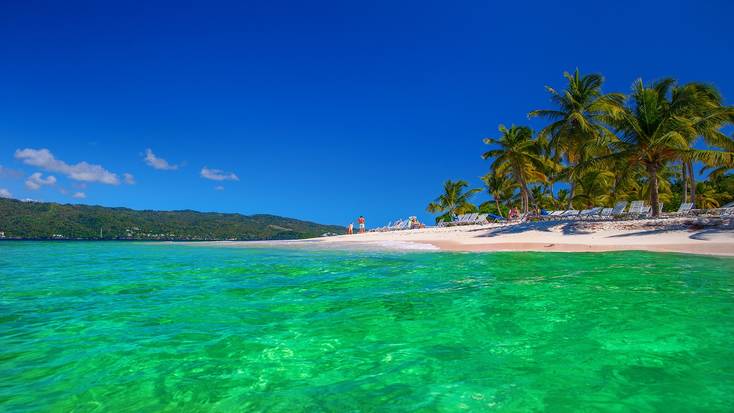 Visit Grenada for your Caribbean vacations in 2022
Nicknamed "The Spice Isle", a Grenada vacation will give outdoor enthusiasts a little bit of everything. As well as boasting some stunning beaches and clear blue waters, it also has a hilly terrain covered in rainforest and other areas of stunning natural beauty such as the Grand Etang Lake. With waterfalls creating idyllic, tropical lagoons as well, Grenada will transport you to a little piece of paradise during your Grenada vacations. In Grenada, vacation rentals such as this secluded cabin will give you direct access to all of this stunning natural beauty. The charming capital of St. George's is also worth a visit, with an 18th-century fort offering panoramic views for the best Grenada vacations you could have hoped for.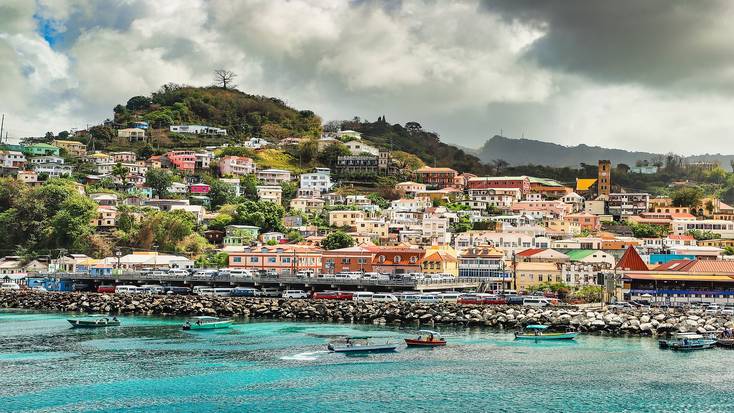 Explore St. Lucia: travel to the East Caribbean! Vacations for all the family and warm-weather winter getaways in 2022
Looking for warm weather winter getaways in 2022?
When you go to St. Lucia, travel couldn't be more luxurious than a stay in a vacation rental like this stunning villa with a pool and incomparable views of the ocean and surrounding rainforest. If you can drag yourself away from this private paradise, St. Lucia vacations will leave you wanting to return at the first possible opportunity. Things to do in St. Lucia include enjoying some ocean activities such as boat tours, kitesurfing, snorkeling, and scuba diving. St. Lucia—like so many of the Caribbean islands—boasts lush rainforests. This gives you opportunities to enjoy ziplining, hikes to discover picturesque waterfalls, and ATV tours for any of you petrol heads out there!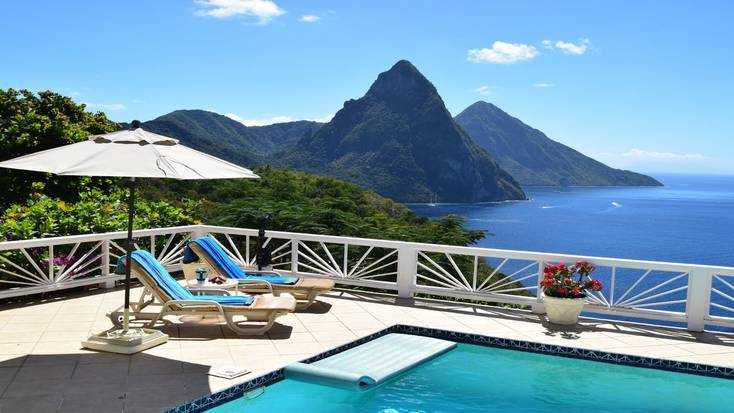 Caribbean vacations in Dominica: waterfalls and hot springs await you with a tropical cottage in 2022
This stunning, mountainous island is a unique addition to the Caribbean. Vacations here are about so much more than just the beach. The stunning rainforests are perfect for exploring with tropical waterfalls and natural hot springs waiting to be discovered, and with stunning spots to stumble upon like Boiling Lake or Jungle Bay, a vacation in Dominica will be one of your most memorable getaways. When on a Dominican vacation, you can't beat a stay in a vacation rental like this tropical cottage, close to the ocean and still surrounded by stunning rainforest, giving you the best of both worlds.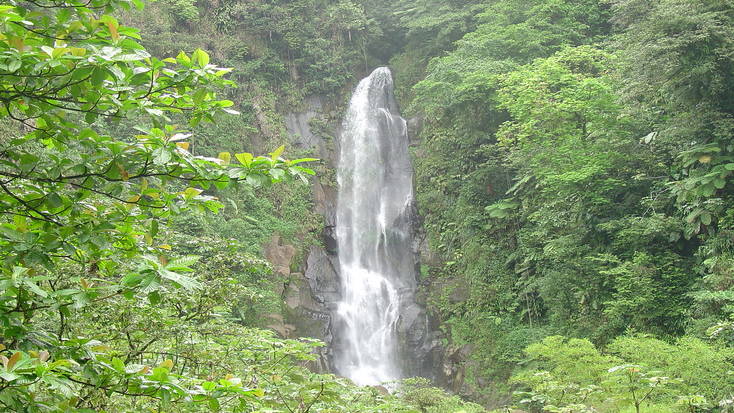 Visit St. Kitts and Nevis for winter getaway destinations in 2022
If you visit St. Kitts and Nevis for a winter getaway, think about making it a big family vacation or a group getaway with your closest friends. St. Kitts vacation rentals don't come much better than this stunning villa rental that can sleep up to eight people. Enjoy your own pool, and stunning views over the rainforest all the way down to the ocean. At the end of a day of kayaking on Oualie Beach and exploring the coves of the Caribbean Sea, or scuba diving, deep-sea fishing, cycling, and mountain biking, this is the perfect place to relax with those special people in your life during the vacation of a lifetime.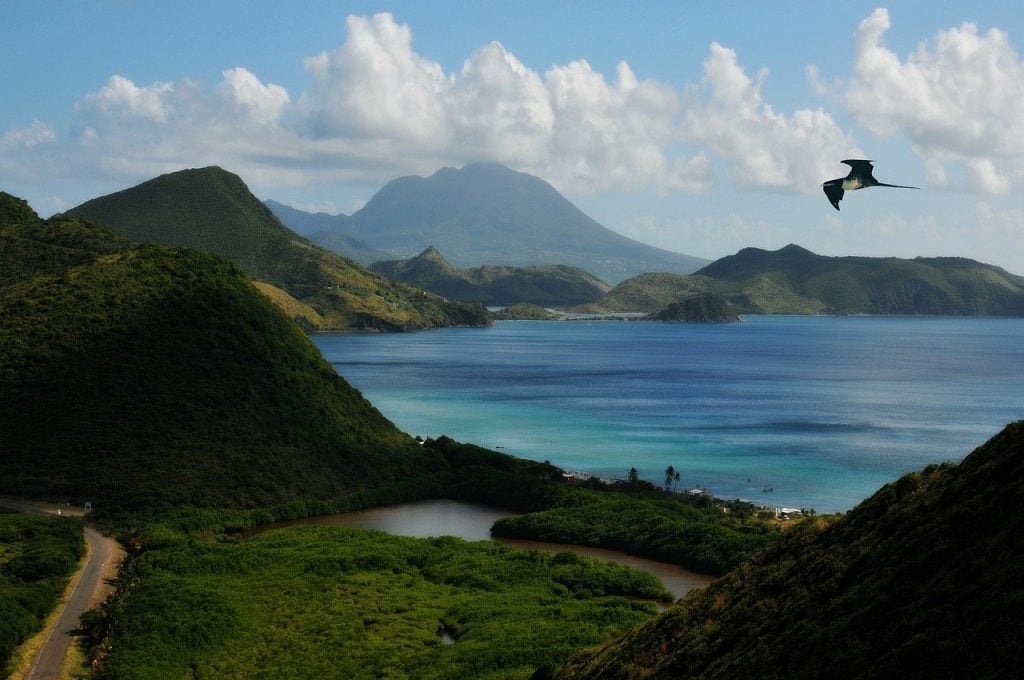 Spend the winter in Anguilla! Villas, beaches, and rainforests!
After staying stunning, Anguilla vacation rentals like this one, you'll want to make this your new home. This charming, luxury villa boasts a private outdoor pool, and with views down to the ocean, you'll get a real sense of being in a tropical paradise during your stay. As well as swimming and sunbathing, you can indulge in a round of golf, boating adventures, and visit the nearby coastal towns where you can sample some delicious, fresh seafood, browse local shops for souvenirs together, or visit the Heritage Collection Museum. As well as this, you can enjoy watching the dolphins at the popular Dolphin Discovery Anguilla St. Maarten.