It's about time to take you through the very best national parks in the USA which also happen to make for excellent road trip ideas for couples, families, and everyone in between. It's a hard task to say which national park is the best national park, so we've put together a selection of our favorite national parks in the USA. Over two hundred years ago, a courageous group of 48 pioneers set out on an epic journey, battling through a severe winter, rugged mountains, and a vast wilderness to cut a new trail westward from Massachusetts to Ohio. So keep reading for the best national park vacations for couples and families, and our ideas for the best national parks tour by car.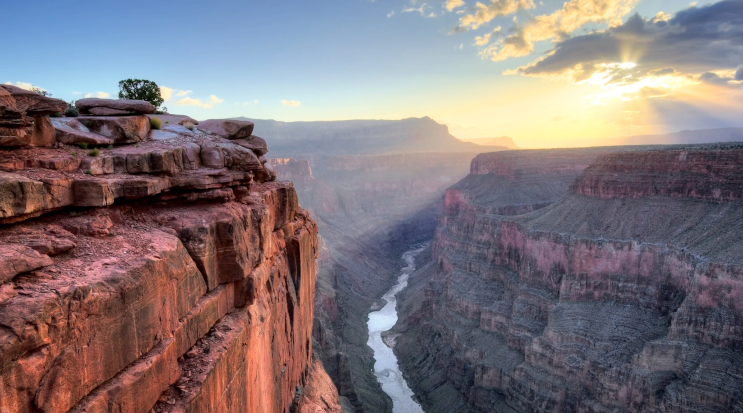 Keep reading to plan your own USA national parks road trip
These bold American heroes started the expansion of the modern-day United States, opening up new routes through the Northwest Territory. They were the bravest of the brave, and now it's your turn to follow in their footsteps and carve your own route through the unknown on your very own USA national parks road trip. Start making your national park travel plans today!
1. The Grand Circle national parks are amongst the best national parks to visit in 2023
This is a great place to start when creating a national park road trip map or a list of the best national parks the USA can boast. With its awe-inspiring canyons and seemingly endless skies, the Grand Circle Tour in Utah offers 1,500 miles of incredibly scenic highways, six national parks, and huge lakes in the desert—meaning it's no wonder that this stunning region is one of the most popular tourist destinations in America, especially for anyone looking for an epic national park. A journey to come and enjoy the best US national parks road trip doesn't come much better than these right here.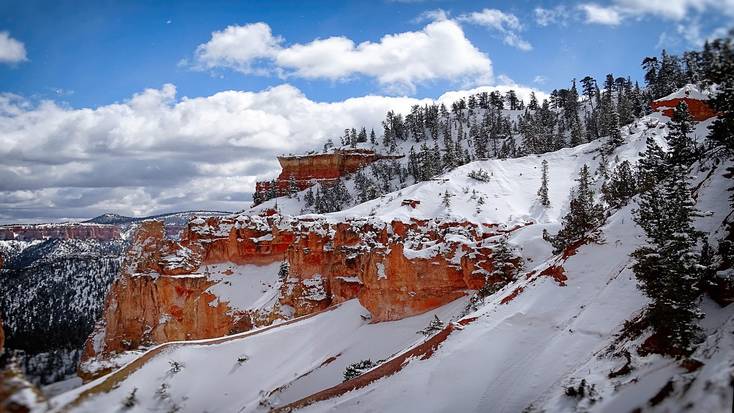 Plan your national park vacation today:
national park travel ideas
Start your tour by visiting Zion National Park trips, hiking Canyon Overlook Trail, and watching the sunset light the entire canyon. On the second day, explore the spectacular Zion Canyon by taking the handy shuttle bus. Bryce Canyon National Park is then just an hour's drive away and boasts more majestic overlooks from Sunrise Point and Bryce Point. National park travel doesn't get much better.
The famous All-American Road, Scenic Byway 12, will then lead you through Grand Staircase-Escalante National Monument into Capitol Reef National Park and its unique rock formations. Be sure to add Arches National Park, Dead Horse Point, and Canyonlands National Park to the itinerary, too.
To end your national park road trips on a high, soak up the awesomeness of the Grand Canyon's mile-high cliffs from the South Rim while wondering how on earth four Empire State Buildings stacked on top of each other could fit within its monumental walls! Discover this yourself when you visit one of the best national parks in the USA in 2023.
2. Road trip suggestions? Stop off for some Yellowstone National Park glamping and discover the best Grand Teton National Park attractions
As the world's first National Park, as well as one of the best national parks in the US, Yellowstone National Park contains more than 290 waterfalls, over 500 active geysers, and 67 species of mammals amid its sprawling 2.2 million acres. The vibrant and bizarre scenery at this one-of-a-kind spot means a road trip here is sure to evoke the senses. That's why we advise Yellowstone National Park glamping on your travels and be sure to check out the Grand Teton National Park attractions for more fun ideas for long road trips.
Grand Teton National Park makes a great starting point for the road trip and the vistas of Phelps Lake from Death Canyon Trailhead are simply astounding. Jenny Lake, Hidden Falls, and Inspiration Point should also all make the list before getting back on the road to Yellowstone for terrain that seems like it could be from another planet.
Old Faithful, Grand Prismatic Spring, and Mammoth Hot Springs are all must-sees while on a scenic drive through Lamar Valley, where you'll see the bison at their watering hole for the ideal end to the road trip.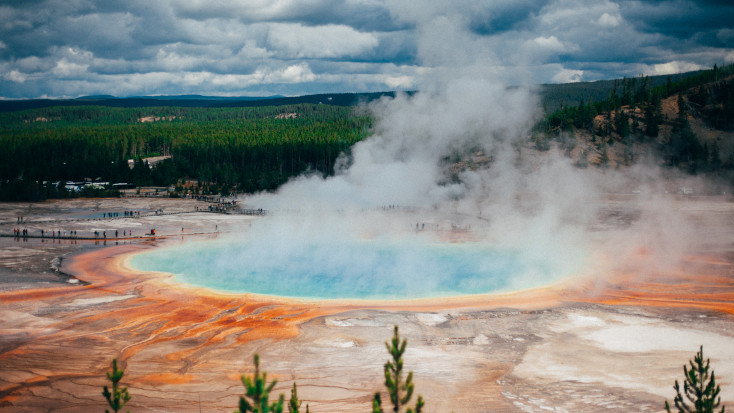 3. The best things to see in Yosemite, one of the best national parks to visit in winter on your list of family road trip ideas in 2023
The iconic valley of Yosemite is a photographer's dream, as well as a paradise for rock climbers. With its towering waterfalls, giant Sequoia trees, and thousands of plant species, the area is a true natural wonder steeped in dramatic scenery. So read on for the best things to see in Yosemite and add to your family road trip ideas at one of the best national parks in USA history.
Driving through the Wawona Tunnel to Tunnel View, the unrivaled beauty of the valley makes an instant and unforgettable impression on all its visitors. You'll see pretty quickly why Yosemite is one of the most popular national park trip ideas for travelers. The majestic granite rock formation of the famous Half Dome and the panoramic views of the distant horizon at Glacier Point is the perfect way to start the vacation while the Four Mile Trail, which makes its way up to a 3,200-foot peak, is the ideal way to take in the diverse ecosystems and wildlife habitats in Yosemite National Park.
The Yosemite Valley Loop lets you burn some rubber while taking in the landscape and make some well-earned pit stops for more breathtaking sights, like climber's obsession and adversary El Capitan, Vernal Falls, and the tallest waterfall in North America, Yosemite Falls. As the Scottish-American influential naturalist John Muir once so aptly put it, this area really is "one of nature's rarest and most precious mountain temples."
Get on the road and tick off one of the best national parks to visit in winter when you arrive at Yosemite National Park (which also happens to be one of the best national parks to visit in the USA in general!).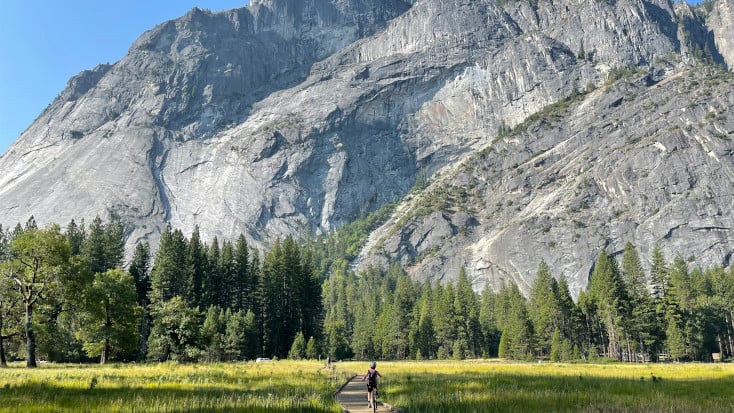 4. Explore the Great Smoky Mountains for must-see national parks and Great Smoky cabin rentals
Generally regarded as one of the oldest mountain ranges in the world, with rock formations dating back over 200 million years, the rolling valleys and dense forests of the Great Smoky Mountains are home to more native trees than the whole of Europe combined, making it one of the absolute must-see national parks.
Encompassing 244,000 acres in Tennessee, 276,000 acres in North Carolina, and a 70-mile stretch of the Appalachian Trail, this region is an outdoor adventurer's playground that is open 24 hours a day, 365 days a year, so get that Appalachian map out and start planning some incredible hikes. Cades Cove offers a scenic 11-mile loop road, where travelers can embrace the rich wildlife, historic buildings, and access to trails from some special Great Smoky cabin rentals.
The popular Newfound Gap Road also winds its way from Cherokee to the center of the park, crossing the 5,000-foot mountain pass of Newfound Gap and ending in Gatlinburg. The 66-mile round trip offers visitors a 3,000-foot ascent up through the backbone of the Smokies, with extraordinary mountain and forest views. Balsam Mountain Heintooga Ridge Road, accessed from the Blue Ridge Parkway, gives drivers even more sweeping vistas, while Cataloochee Valley gets you up close to majestic elk grazing, all from the comfort of your car: ideal for solo road trip ideas, mother-daughter road trip ideas to reconnect in the wilderness, and of course spring break road trip ideas.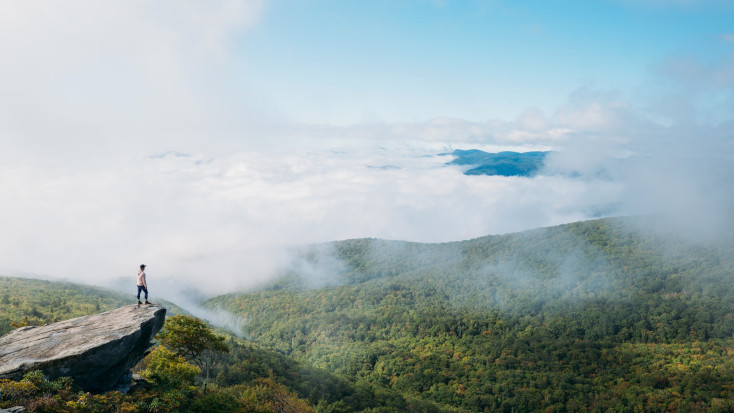 5. Cheap road trip ideas start with Joshua Tree National Park for Joshua Tree climbing and much more in 2023
Covering 1,235 square miles, Joshua Tree National Park is an ecological crossover, in which the Mojave Desert and the low Colorado Desert meet, resulting in two distinctly different ecosystems. The rugged mountains and broad valleys covered in twisted Joshua trees create an unfamiliar and extraterrestrial landscape that is perfect for outdoor pursuits such as Joshua Tree climbing, making it the perfect addition to your cheap road trip ideas in California.
Having previously lay hidden deep underwater for 250 million years, the area now offers a paranormal expanse that is perfect for an unforgettable road trip with friends and family. Starting off in the town of Joshua Tree and heading south on Park Boulevard will lead to the mythical Hidden Valley, with its iconic massive boulders, and a short trip back on the road will leave you at Keys View. The 5,185-foot lookout point has panoramic views of the Coachella Valley below, as well as San Jacinto Peak and San Gorgonio Mountain. Moreover, you certainly won't be short on things to do in Joshua Tree during your family or couples' road trip.
Jumping back in the car for a short cruise through the desert gives you the chance for some photo ops at famed Skull Rock and Arch Rock, while driving south on Pinto Basin Road places you in the intriguing Cholla Cactus Garden, with its unusual strands of cacti sprawling across the barrens for as far as the eye can see. Joshua Tree is truly up there with the best national parks in the USA this year in 2023.