Road trips are one of the most authentic ways to travel—you get to really see and discover all that lays between you and your final luxury camping destination. Airplanes are faster, but the road trip experience is unparalleled. It is important, however, to be prepared for the long car journey ahead, and there are a few road trip essentials all glampers must have to make sure their travel goes off without a hitch.
1. Road trip necessities will require a dash cam and more technology essentials in 2021
For both in and outside of the car, you're going to want to document your trip, and what better way to do it than with an instant film camera? Fujifilm's INSTAX Wide 300 Instant dash cam gives you just the angle to get the whole shot. For video, The new Polaroid Cube+ is a fun and compact way to capture moving moments and can even be controlled by your smartphone!
Glampers who prefer using their smartphone to take all of their photos will appreciate the Muku Shutter Remote in order to capture the entire group in the photo. When batteries start to run low and you've stopped on a detour and are away from the car, there's no need to worry—The Crankerator will save the day every time. This power source recharges simply by cranking the handle (though it also does have a power cord for when electricity is less scarce).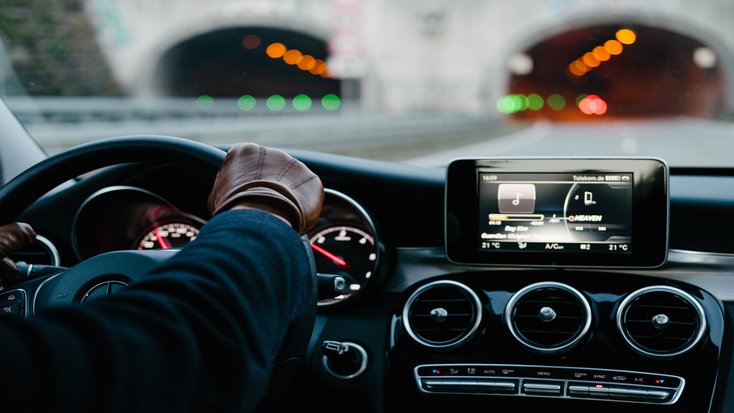 2. Stay healthy while traveling in 2021 with road trip safety essentials
We're sure that one thing that your parents always had on every car trip to stay healthy while traveling, no matter the distance, were Wet Ones. These individually wrapped antibacterial wipes have been a lifesave on more than one road trip, we're sure of it, and they remain an absolute must.
That much time in the car is also enough to make anyone feel a little green in the gills, but turn to these Tummy Drops, instead of popping the often-used Dramamine. These ginger hard candies are a welcomed alternative to travel and motion sickness medicines—and undoubtedly taste better, too. A quick, all-over spritz of Boots Botanics Organic Rosewater spray is a great way to feel refreshed and more relaxed, too, especially in the warmer months.
Packing food and drink is no longer a complicated process, thanks to the Rubbermaid Lunchblox tupperware set, and lifefactory's Two-Cup Glass Food Storage with Silicone Sleeve. While car snacks are a must, you can now safely store real meals for you and your glamping road trip companions with these three products. Never resort to eating less-than-desirable gas food fare again!
3. How to sleep in a car: update your car trip packing list for 2021
There comes a moment in every road trip where you just want to curl up, as best you can manage in a car, and take a little siesta. In a vehicle filled with passengers, however, it may be easier said than done, without the help of a few key products. Avoid aches and pains post-nap with the J Pillow travel pillow, and stay cozy warm with the Dream Chenille Throw by Lands' End.
Block out the sun during a daytime nap with a sleep mask, like the Dream Essentials Escape Luxury Travel and Sleep Mask that even comes with its own carrying pouch. Headphones are also not the most comfortable thing to nap with on, so opt for ear plugs instead. The Xtreme Protection Series by Hearos Ear Plugs are the perfect amount of thick and soft, easily managing to block out any extra chatter around you in the car.
4. The best car snacks you can find will be vital for those long road trip essentials
Another way to plan ahead for those long road trip essentials and avoid not-so-healthy vending machine options at rest stops is by throwing together a bag of tasty and healthier munchies before ever hitting the open road. For a quick boost and some of the best car snacks around, try a Chocolate Brownie or Berry Pomegranate Chia Clif Bar; these energy bars are nutrition packed and too-good-to-be-true delicious, sure to help you through the next leg of the road trip.
When wanting to nibble on something salty or salty-sweet, we love Annie's Homegrown Organic Snack Mix Bunnies Cheddar, Sahale Snacks Almonds with Cranberries, Honey + Sea Salt, Wild Garden Snack Combo To Go, Hummus & Pita Chips in Sun-Dried Tomato, and Late July Organic Mini Peanut Butter Crackers. Instead of stocking up on candy, we suggest opting for organic gummies, like YummyEarth Family Snackpack Gummy Bear Bags, too.
5. Upgrade your car entertainment system for fun road trips in 2021
The key to a good road trip is the in-car entertainment, and not every car has a built-in DVD player (yet). Keep the glamping group entertained with a travel-size version of a popular game, like Sequence or Yahtzee. Hand everyone their own Moleskine notebook and a pack of these colored Papermate Flair felt-tip pens where they can get creative by writing, drawing, or playing Hangman.
Listen to your own tunes—instead of the driver's—with a pair of noise-cancelling headphones, like the Harmen Kardon NC Premimum Over-Ear Noise Cancelling Headphones, and never go without battery, thanks to the Dual Car Charger by Belkin.
Rent a couple of books from the library pre-road trip, or load up your tablet with new vacation reads. This travel pillow, The Book Seat, now makes comfortably reading while traveling easier than ever. A smartphone holder for the car, like the iOttie Easy One Touch 2 Car Mount Holder, can also prove to be useful, whether as the driver using GPS or as a hands-free way to watch a video or read an e-book.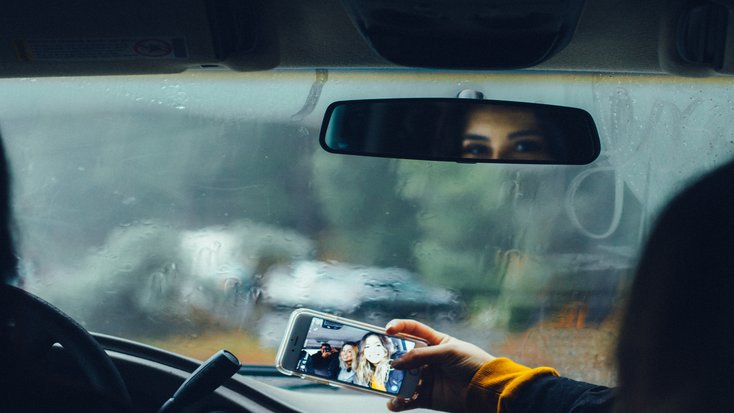 Now that you've packed the car to perfection, where will you go on your glamping road trip? You're in luck—we've got California getaways, Midwest, and Top 10 Best Summer road trip ideas all ready to go.