With the June solstice firmly behind us, summer adventures are gradually drawing to a close. The nights are getting longer, and the weather is getting colder, causing many of us to daydream of a summer that never ends, and to wistfully imagine staying in places that are warm year-round. Wouldn't that be lovely? Imagine it—warm weather in December instead of bracing yourself against whipping winds, sub-zero temperatures, and heavy snowstorms. While it's not possible to bring the warm beach weather of the Caribbean to a Midwest winter, you can escape the cold and snow when you travel to any of these countries that are hot all year round, and it doesn't necessarily have to involve finding out what is the hottest country in the world. So stop wondering where's hot in December, where's hot in November, or where is hot in February. Read on for the top holiday destinations 2022 has to offer in some of the hottest countries in the world. From enjoying Tenerife weather in April to the winter sun in Santa Barbara, California, hot weather destinations abound. So keep reading and find out where's hot in October and the rest of winter!
The countries that are warm all year round? Visit Riviera Maya, Mexico in 2022
Where to travel in 2022? If you're for looking for warm-weather destinations in December, or wondering where to vacation in February for warm weather, then this is the place. The Riviera Maya, Mexico can be found on the eastern coast of the Yucatán Peninsula in the Caribbean and is a popular location for both locals and tourists as one of the countries that are warm all year round, perfect for holidays in February, with hot weather, and amazing beaches made more spectacular with the Mayan riviera weather. However, the Costa Maya weather is just one reason to visit. The region boasts a low tropical climate, with mean annual temperatures ranging from 75 to 77 degrees Fahrenheit, and the jungles and beaches one expects from the Caribbean, so you don't have to wonder, "where is warm in February"! Just go and enjoy the Riviera Maya weather for a warm-weather vacation. 
Where to travel in 2022? Mexico, one of our favorite hot countries in December
Popular activities include swimming with dolphins, jet skiing, and scuba diving, as you might expect, but the region is also home to some incredibly preserved Mayan ruins. History buffs and culture vultures will love a visit to Tulum on the coast or Chichen Itza, which is two hours inland. The area is serviced by the Cancún International Airport, with many direct flights from the US, perfect for anyone searching for hot countries in December.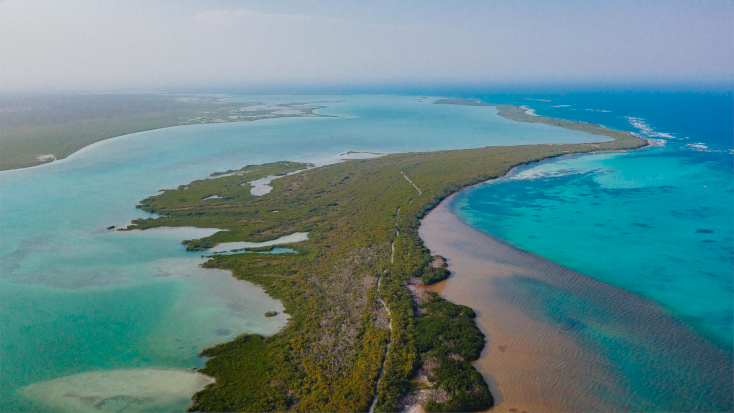 Central Valley, Costa Rica is one of the hottest countries in February for warm weather destinations in 2022
Wondering what country is hot in February? Costa Rica's Central Valley, where the capital of San José is, has a tropical wet and dry climate, and average temperatures vary very little. As one of the hottest countries in February and averages 71 degrees Fahrenheit in October and 75 degrees Fahrenheit in April, this is truly one of the top October warm-weather destinations of 2022 especially if you're looking for hot countries in October. The result is an incredibly fertile terrain, teeming with lush jungles, winding rivers, and impressive volcanoes, making it one of the best vacation spots for trekking and adventure, as well as one of our favorite hot countries in February.
Enjoy a getaway in Costa Rica, one of our top warm-weather vacation spots
Visitors can explore the rainforests and mountains by hiking, rafting, zip-lining, and taking an aerial tram above the tree canopy. Meanwhile, the city of San José offers a variety of urban and cultural activities. This is likely the first port of call for most visitors, with the Juan Santamaría International Airport just 12 miles west. For those looking at countries that are hot all year round, you will have truly found one of the best warm-weather vacation spots in the shape of Costa Rica. Best ever winter vacations… with warm weather!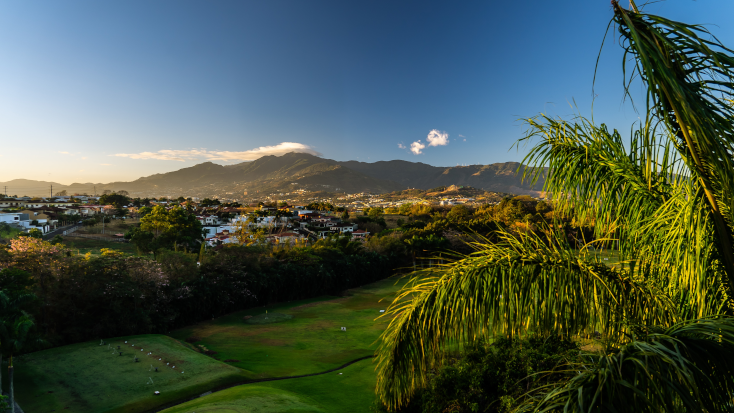 On the lookout for warm vacation spots in the US? Book a Santa Barbara vacation for California getaways in 2022
Ever wondered where is the average temperature 75 degrees year-round? As you might expect from Southern California, temperatures in Santa Barbara are pleasant throughout the whole year, perfect for those on the lookout for warm vacation spots. So where's hot in November? Well, even during winter, from November to March, weather in Santa Barbara has temperatures making their way up into the 60s in the afternoon—the perfect, warm, beach weather for barefoot walks on the sand, albeit perhaps a little too brisk for a dip in the sea for all but the very brave! Here in California, it's one of the best states that are warm year-round! Yes, you know already where to travel in winter.
If you can't get to any warm countries, discover warm US vacation spots in February
During the winter, Santa Barbara is a great option to escape the cold and enjoy one of the top warm US vacation spots in February and March while waiting for spring to return. In the summer, visitors can rent out paddleboards, kayaks, and bikes to explore Butterfly Beach and the harbor from their luxury rental CA. Visiting in winter, you can avoid the crowds and go shopping on State Street or visit the bohemian Funk Zone, with its art galleries and boutiques. Once you work up an appetite, there are dozens of unique eateries to satisfy your cravings, including everything from Japanese to Mexican cuisine, so you can enjoy sunny vacations without traveling to warm countries.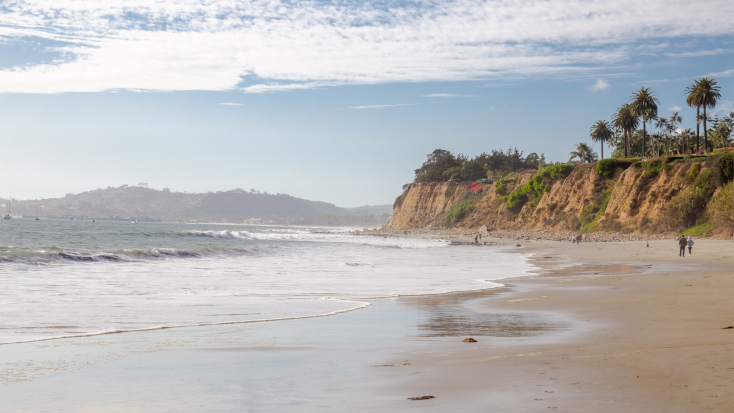 Warmest European countries in December

! Spain's Canary Islands' points of interest await for all the sun worshippers!

Looking for the warmest European countries in December? Spain's Canary Islands, located off the western coast of Morocco, have a subtropical and desert climate, which also makes it one of the best warm European countries in December through to the following summer months.  The end result is mild temperatures all year round, with a low of 65 degrees Fahrenheit, the weather in Tenerife in January, and a high of 76 degrees Fahrenheit in August, with mild weather in Tenerife in April—making these islands one of the best beach vacations in Europe in one of the top countries that stay hot all year round. In fact, the weather in Tenerife in February is perfect for a vacation to escape those post-Christmas blues. So don't fret about Tenerife weather. February will still give you that warm-weather getaway in the Canary Islands. Weather February normally never affords us, meaning you won't have to worry about wondering where's hot in April; February is warm enough!

Whether you head to Gran Canaria, the hottest Canary Island in November, the Canary Island points of interest aren't a short list either. There are seven islands in total, and all boast sublime beaches and the opportunity to go scuba diving, whale watching, and sky diving for a unique view of the islands. On the island of Tenerife, though, is where you will find Teide National Park and Mount Teide, Earth's third tallest volcanic structure. For warm weather, Tenerife December vacations are ideal.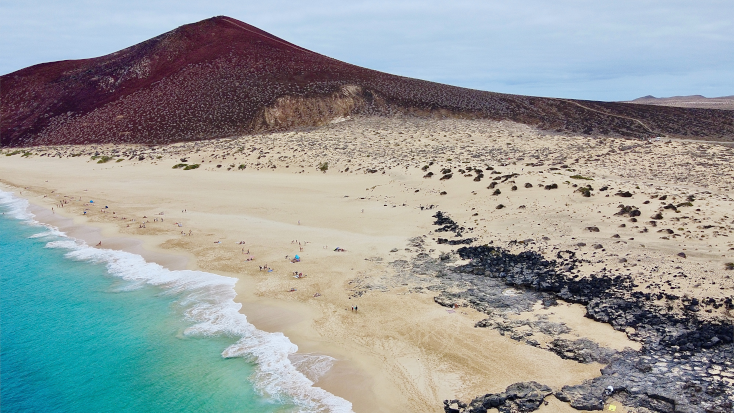 Hot places in Asia you can travel to in 2022: Bangkok holidays 2022 for Thailand adventures throughout the year
Bangkok, the capital of Thailand, is one of the best vacation spots in winter, boasting average temperatures of 80 degrees Fahrenheit in these months, perfect for anyone looking for hot places to escape to. In fact, the temperature barely changes all year, and its seasons can be divided into three—hot, rainy, and cool—although their version of cool is our hot! The city itself is famous for its incredible nightlife, fantastic street food, and as a base to explore the beaches on the Gulf of Thailand, where you can go whale watching and scuba diving in one of the countries that stay hot all year round.
Other attractions and Thailand adventures in the city include the fascinating Grand Palace and nearby, the Wat Pho Buddhist Temple, which is home to a 46-meter-long, gold-plated, reclining Buddha statue. The best way to get around during your Bangkok holidays is by taking a "sky train," where you can see Bangkok from a height in the comfort of an air-conditioned carriage. If possible, try to visit between April 13-15, when Songkran, or Thai New Year's, is celebrated. The whole city breaks out into a huge water fight! It's not just a way to keep cool, even though it definitely helps; the tradition comes from the Buddhist belief that this will wash away any sins and bad luck.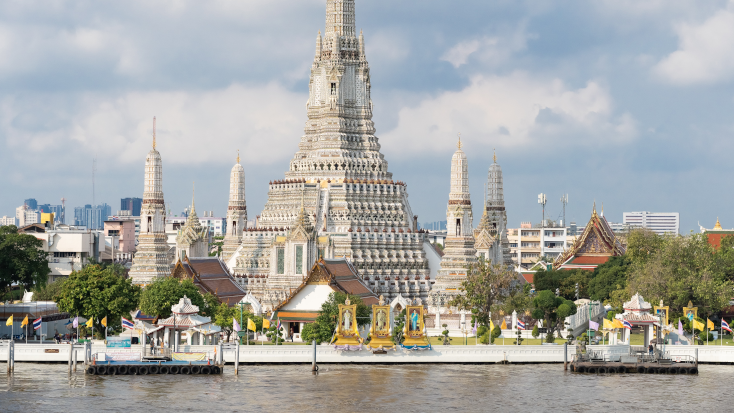 ---
Feeling inspired after reading all about the countries that are hot all year round? Keep exploring Glamping Hub to find where you're going to extend your summer!