Ready to get to grips with gourmet glamping and the best destinations in the world where you can find it? We believe that gourmet dining and glamping can and should go hand-in-hand.
With so many glamping getaways in the US and Europe to choose from, we thought it might be helpful to cut the list down and help you choose your next vacations and some destinations you can enjoy fine dining this year aka gourmet glamping!
Best food and wine cities in the world you have to visit: Sonoma, California awaits with the finest vineyards around 

Interested in finding out more about the best food and wine cities in the world? Hands down, the best way to feel glamorous is by swirling a glass of red wine, and what better way is there to indulge than vacations in California Wine Country? Napa Valley of Sonoma County in Northern California is home to some of the finest vineyards in the world, with optimal conditions for growing numerous varieties of grapes. What makes the environment so perfect is everything to do with the cool breeze that combs through the vineyards.
At night, the crisp air chills the grapes and protects the thin, vulnerable skin. While glamping in Sonoma County, you will be able to experience the same breeze as you sip red wine cultivated on the very earth you stand upon. The best way to describe this experience is totally grounding, and you will only think about who you are sharing the moment with while gourmet glamping here.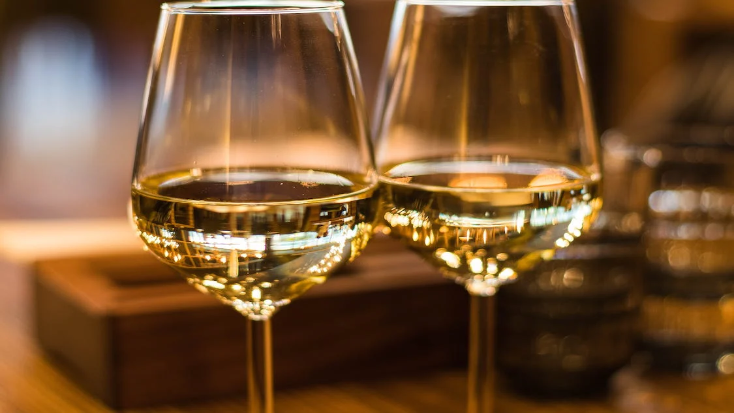 Best foodie vacations 2020: try the best craft beers in Asheville, North Carolina  for a gourmet glamping experience you won't forget 

The mountain oasis known as Asheville, North Carolina, is truly a gem in the American south and stands tall as a beacon for craft, culture, and cuisine while boasting the energy of a bustling artistic epicenter. Did we mention it's also up there with the best foodie vacations 2020 has to offer?
The inhabitants, along with glampers who visit for NC getaways, have an appreciation for the hand-making of crafts that runs as deep as the roots of the surrounding spires of towering pine. This is apparent in the craft beer scene of Asheville, which attracts beer lovers from across the country. You may find yourself in The Thirsty Monk at one of their tastings, or for a longer event, you would certainly enjoy the city's Oktoberfest.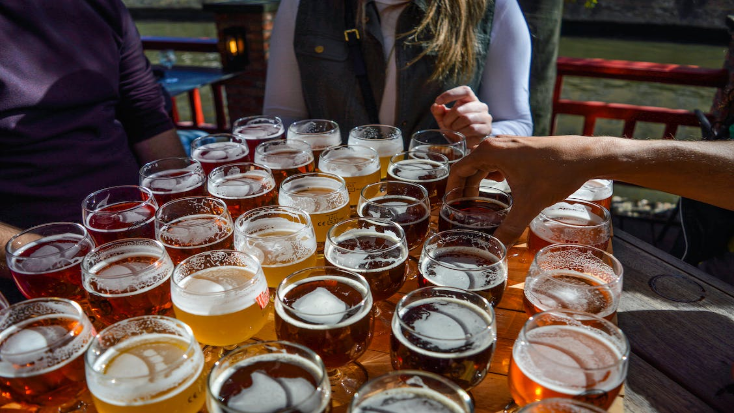 One of the best cities for a foodie vacation in Europe: visit Damazan, France in 2020 

While glamping in France, food lovers shall rejoice as eating well is inevitable. With traditions and recipes passed down from older generations, the French cuisine is sure to be the highlight of any visit. After collecting local produce from the town market, guests can prepare a meal inspired by the perfect surrounding and enjoy one of the best cities for a foodie vacation in Europe.
When dinner is ready, spirits are lifted as the bread is broken and the local wine is poured. Outside the French doors, the Canal Lateral reflects the bright, full moonlight. What you are feeling now is within grasp at this beautiful cottage in the picturesque region of Damazan, France. Visit Damazan and French rentals nearby here will allow you to be able to spend time with loved ones in an environment perfect for making memories.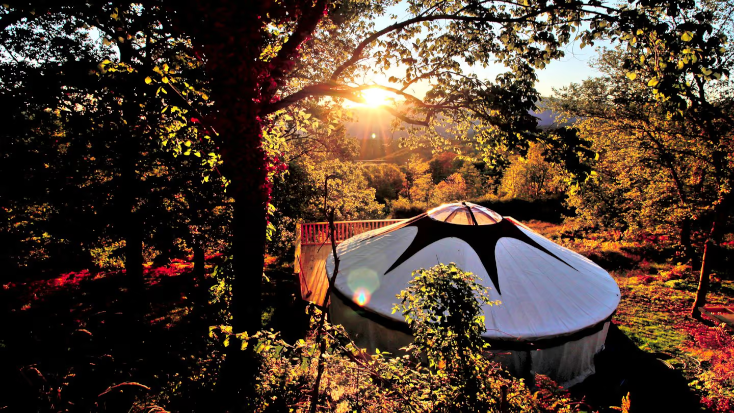 Top EU destinations for food and wine in 2020: discover Venice, Italy

Perhaps one of the most romantic and top EU destinations in the world is the one-and-only Venice, Italy. Imagine gently drifting in a gondola down a narrow canal on a warm summer day, and having just indulged in a tiramisu gelato. Glamping in Venice is truly an experience unlike most would have in Italy.
Situated just outside of the city, your glamping site is just a short, beautiful boat ride away from the main square. In this Venice bell tent, you can enjoy peaceful, quiet nights right by the coast.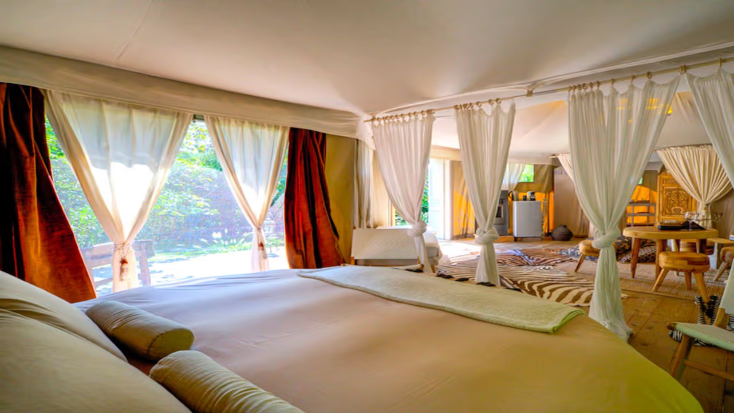 Best places to travel for food in the US: Portland getaways await in Maine in 2020
With the Atlantic Ocean drifting onto the shores, Portland, Maine, boasts some of the freshest and most delicious seafood available. The lobster is a local legend, but the lore is for you to uncover while enjoying Portland getaways in Maine in 2020.
Discover the beautiful and historical city of Portland through the gourmet cuisine and one of the best places to travel for food in the US. Feast on lobster rolls that boast a very liberal quantity of the coveted delicacy, warm your belly with creamy clam chowder and try many more local favorites. To go glamping in Maine means you must come hungry for both local delicacies and plenty of adventure. Are you ready?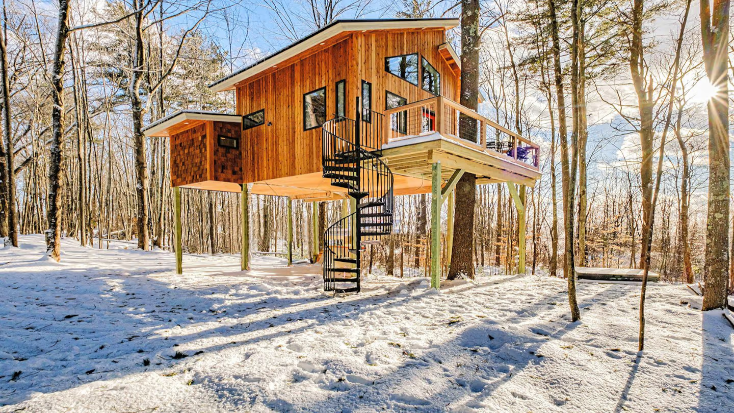 Best places to go gourmet glamping in Spain: food lovers will love Granada in 2020
Granada, Spain, is a gastronomical city unlike anywhere else and undoubtedly one of the best places to go glamping in Spain. You will not only eat well, but you will eat cheap. Order a glass of your preferred beverage, and then you will be presented with a delicious free tapa that pairs perfectly.
Mind you, when you want more food, that means you will need to ask for another beverage to prompt another free tapa. Something else that sets this beautiful Spanish city apart are the amazing Granada caves found dotted in the mountains. With polished furnishings and modern amenities, they are perfect for relaxing after a full day exploring the wonderful culinary opportunities that Granada has to offer.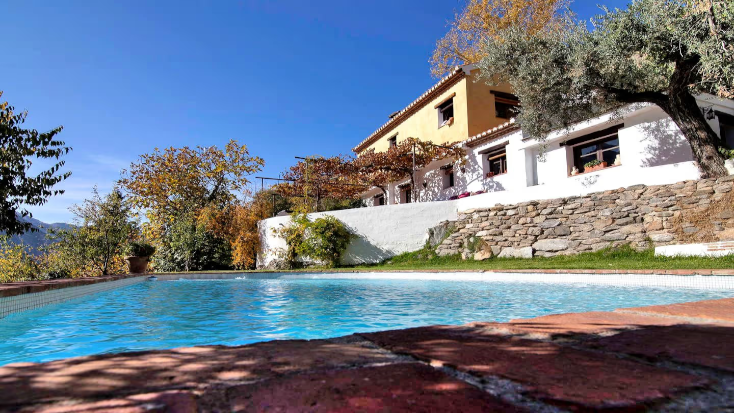 Best travel destinations for food lovers: visit Austin, Texas and stay in luxury rentals nearby for your next gourmet glamping experience in 2020 

When in Texas, glampers are going to need an appetite as big as the state itself. While Tex-Mex and Barbecue are a staple of the local cuisine, the city of Austin allows glampers to step out of their culinary comfort zone and try something new while in one of the best travel destinations for food lovers.
Whether it's a lively food truck festival or an unexpected fusion restaurant, luxury camping in Austin seamlessly mixes the perfect gastronomical adventure with fun outdoor activities that reconnect you with nature.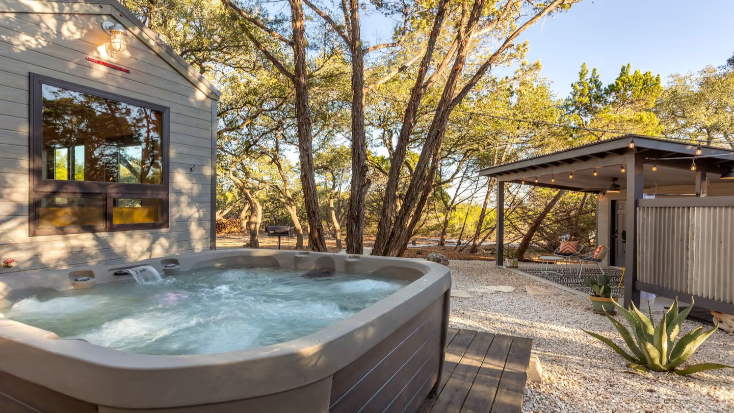 ---
Hungry for more? Head on over to Glamping Hub to check out some more fantastic getaways!