If you know someone who's an outdoorsy type, then chances are they've been itching to try glamping. After all, how could they resist the chance to immerse themselves in the unspoiled wilderness in an accommodation that is completely secluded and unique? Check out the best holiday gift ideas for outdoorsy types today!
This Christmas, consider sending them on a luxury camping experience so that they can explore new places and get out in the fresh air that they love so much. With a travel gift card, they'll be able to choose exactly where they'd like to go, making the planning just as exciting as the trip itself! These holiday gift ideas for outdoorsy types will give them the experience they've been looking for.
These Santa Cruz treehouses near Monterey Bay, CA are the perfect holiday gift ideas for outdoorsy types in 2022
Discover Santa Cruz from new and exciting heights at one of these tree house rentals near Monterey Bay.
If you're looking for holiday gift ideas for outdoorsy types in 2021, let them discover all the joys of luxury camping in a private and secluded California treehouse rental and somewhere they can even soak up the sun's rays in style – not many people can say they've done the same!
Head to the popular Santa Cruz beach and explore one of the best surf scenes around where you can even find whale-watching activities and so much more in a vibrant and entertaining place to go glamping in California.
Gift ideas like these will have all glampers soon settling down and letting off some steam with a total of zero distractions nearby!
For Christmas 2022, give them the chance to stay in the best tree house rentals Santa Cruz has available and then you can also go ahead and forget about any of those Santa Cruz hotels you might have been contemplating at the same time! For lovers of the outdoors, a CA campground of this caliber will stay with outdoorsy types forever.
Discover Denver with the best gifts for adventurers in 2022! Getaways and yurts in Colorado will not disappoint this Christmas
Check out the best yurts near Denver and treat your loved ones to some of the best yurt camping in Colorado this Christmas 2022!
Take advantage of the amazing surroundings you can find here in Colorado from your own CO yurt and discover the area from one of the best and most remote destinations in Colorado where you can spend Christmas Day 2021 in style!
Make the most of some of the best attractions in Colorado and explore the Garden of Gods, Pikes Peak, and of course the Rocky Mountain National Park where you can find everything from the best hiking trails in Colorado to extraordinary views before heading home to those magical CO yurts!
These breathtaking treehouses in Quebec, Canada, are the ideal places for nature lovers to spend Christmas 2022
Back to treehouses – and can you blame us? If you really want to invest in some of the best holiday gift ideas for Christmas 2022 and treat outdoors lovers to a trip they will never forget, make sure you don't miss the opportunity to treat them to a stay in the top treehouses in Quebec!
The benefits of staying in a treehouse in Canada can't be argued as it's a great opportunity for nature lovers to reconnect with their surroundings and themselves in true glamping style!
These treehouses in Quebec have everything guests could ever need and so much more! Imagine a hotel in the treetops and that's exactly what you will be moving into.
The best places to go this Christmas 2022? Give nature enthusiasts a trip to the best vineyards in North Carolina from equally impressive retreats in nature!
If you're interested in the best places to go this Christmas 2022 and don't know where to spend your travel gift card for the best reactions – the best vineyards in North Carolina are always an option for camping nearby and we're positive that guests will love the whole experience!
With the best North Carolina rentals waiting for nature lovers this Christmas 2022, there's only a variety of vineyards and wineries in North Carolina left to be discovered.
Our top picks? Childress Vineyards is one of the best places to you could hope to be entertained and happy with a glass of wine in your hand. Owned by former NASCAR driver Richard Childress, it will be a memorable day out for both wine lovers and NASCAR heads alike!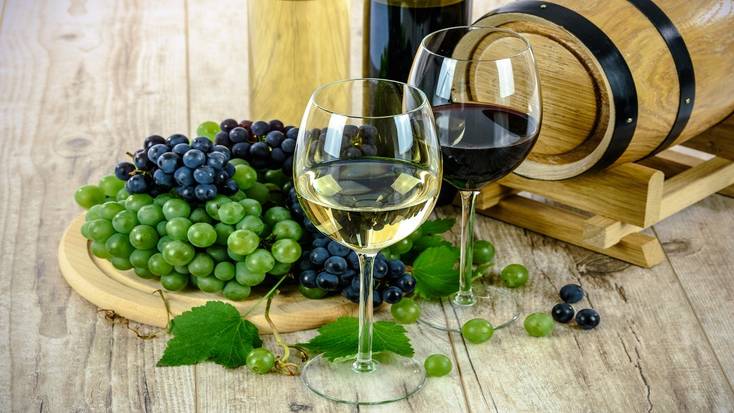 Get your hands on the best places to travel with these festive gift ideas for outdoorsy types in 2021: Texas tree houses near Austin
Looking for festive gift ideas for outdoorsy types in Texas?
We understand how hard it can be living and working in the biggest cities in Texas and Austin is no different.
As one of the most populous areas in the state, it makes total sense to spread those wings once in a while and head for the best places to camp in Texas and we have the perfect ideas for Christmas gifts this year.
Tree houses in Texas are a great way to see the state from a different perspective and being up high in the Texan treetops will give outdoors lovers a whole new perspective of the countryside in Texas.
Glamping near Austin? Consider it done! It's so easy to go ahead and get into the outdoors but sometimes work routines, family, and more personal bits and bobs can make it difficult. Tree house camping near Austin is something that your loved ones will thank you for time and time again!